Bring the Family Together with Raise 'Em Outdoors
Raise 'Em Outdoors (REO) is a camp and platform for kids of all ages and their families alike. Our mission is to bring and help kids from any background get into the outdoors, learn about hunting, fishing, bringing food to the table and living the outdoors lifestyle. Through REO, we have created a great program to do so, while bringing the whole family together.

Sponsored by GWG Clothing
Raise 'Em Outdoors History
Raise 'Em Outdoors was founded by Erin Crooks. Erin Crooks is an Oregon native. She has a background in the logging industry, commercial and charter fishing and customer service. The love of the outdoors and how it shaped her life lead her to founding Raise 'Em Outdoors unofficially in 2015.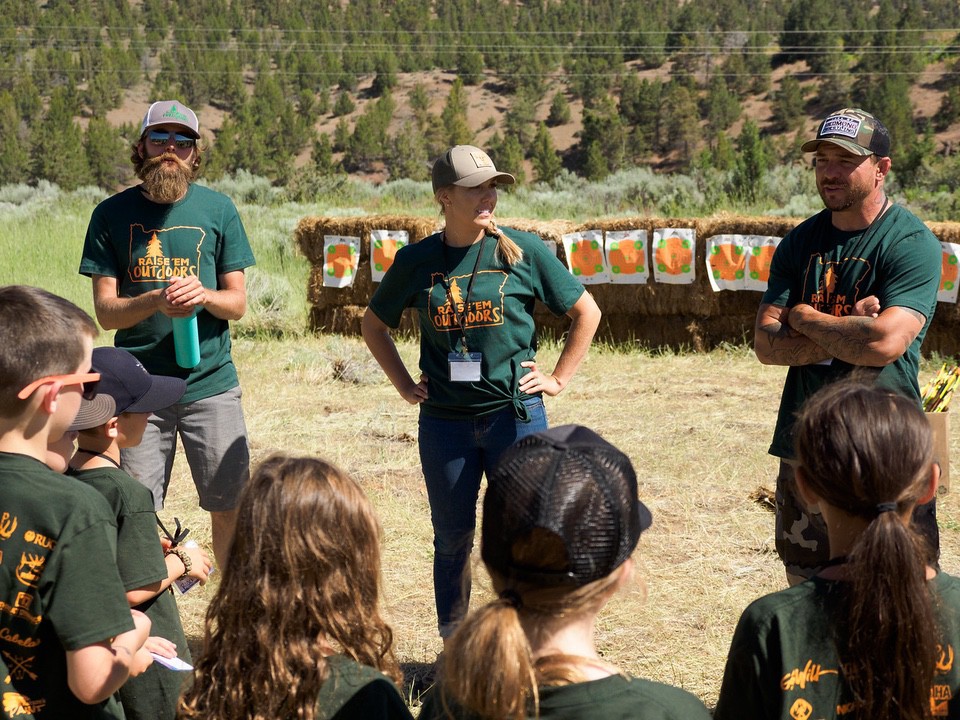 Our outdoor camps are a 2-day and 2- night camp out. Kids of all ages get to camp overnight with their families at our event locations. The kids spend 2 days learning archery, fishing, rifle marksmanship, wildlife conservation and many other outdoor events planned for the weekend. Parents are right alongside their kids throughout the day learning with them and/or being involved as they would like to. We encourage even those families who are already active in the outdoors to come as well, to further their experiences and help reach out to new families coming for the first time."
Testimonials about REO
"My favorite station was the bows. I was scared at first, but girls can do it too and we are awesome! I can't wait to shoot again." — Madalynn Wright, 6-years old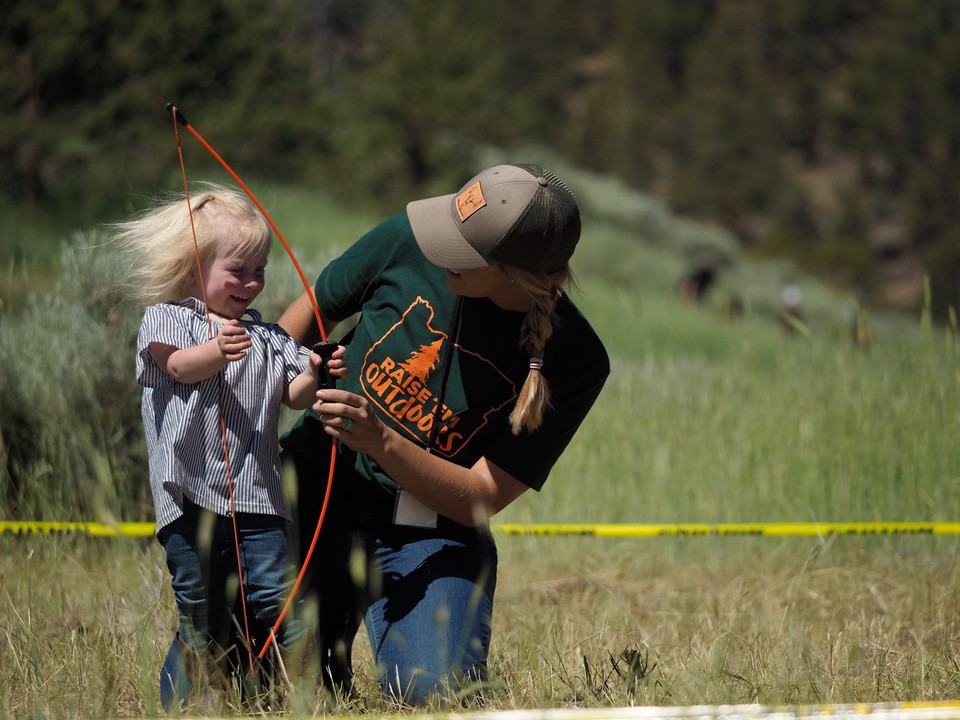 "We had such a good time. Our daughter, Reese, who is 10, said fishing was her favorite and learned that she liked shooting long range rifles. Kendall, our 3-year old, said she liked shooting the pink gun. She also liked shooting the dinosaur with the bow and arrow. Preston, our 13-year old, who wasn't really excited about going, ended up having a blast – fishing , shooting the 3D Course and making new friends! It was such a great experience, we will definitely do it again." — Keely Randall, parent.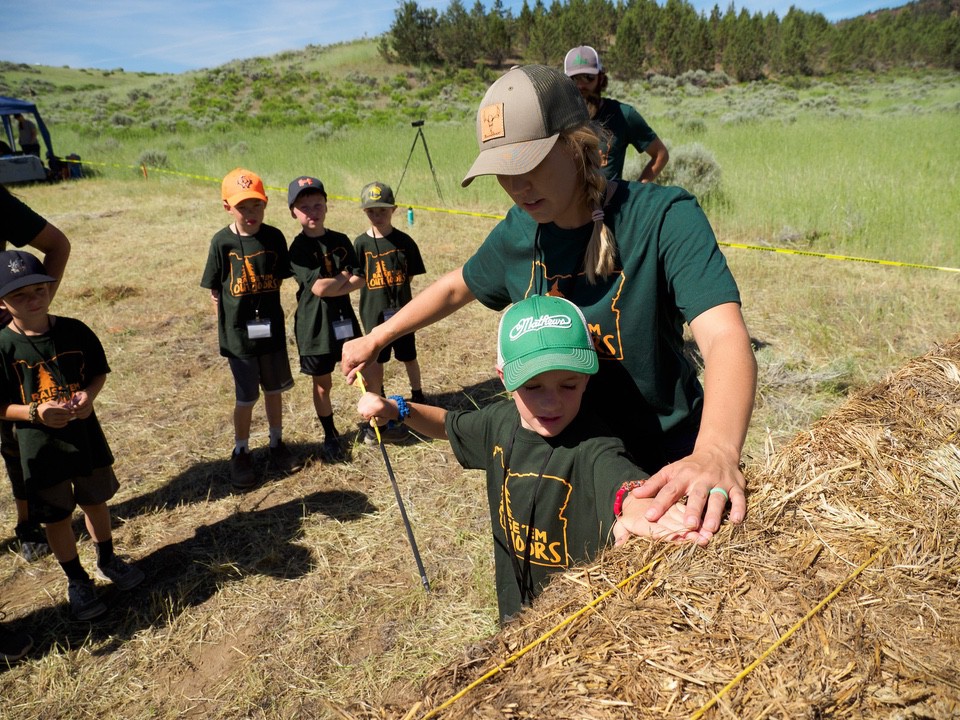 While our camps are an awesome avenue to get outside, we also strive to keep kids active and in the outdoors all year long with our monthly challenges through our email list and social media. We want kids and families to incorporate these activities into their daily lives year around, not just one weekend out of the year.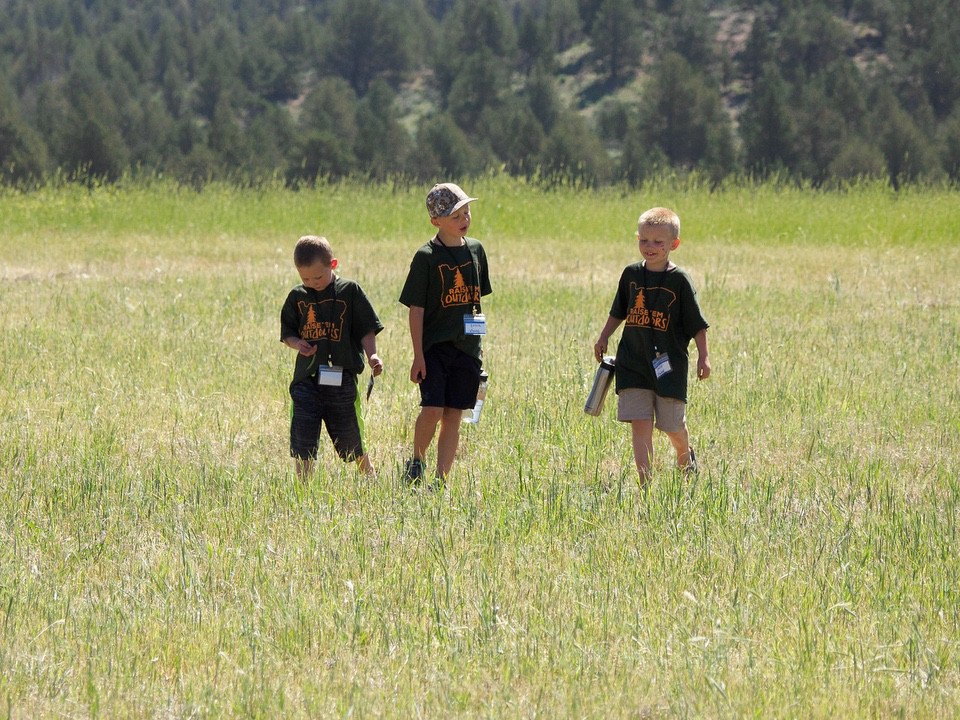 In addition, we also know the hardship of getting quality outdoor clothing to keep kids warm in the winter months and/or cool and comfortable in the summer and that's why we have also incorporated our Outfit A Kid program, dedicated to outfitting kids with the gear they need to live the outdoor lifestyle. You can find out more info about how you can request or donate items on our website.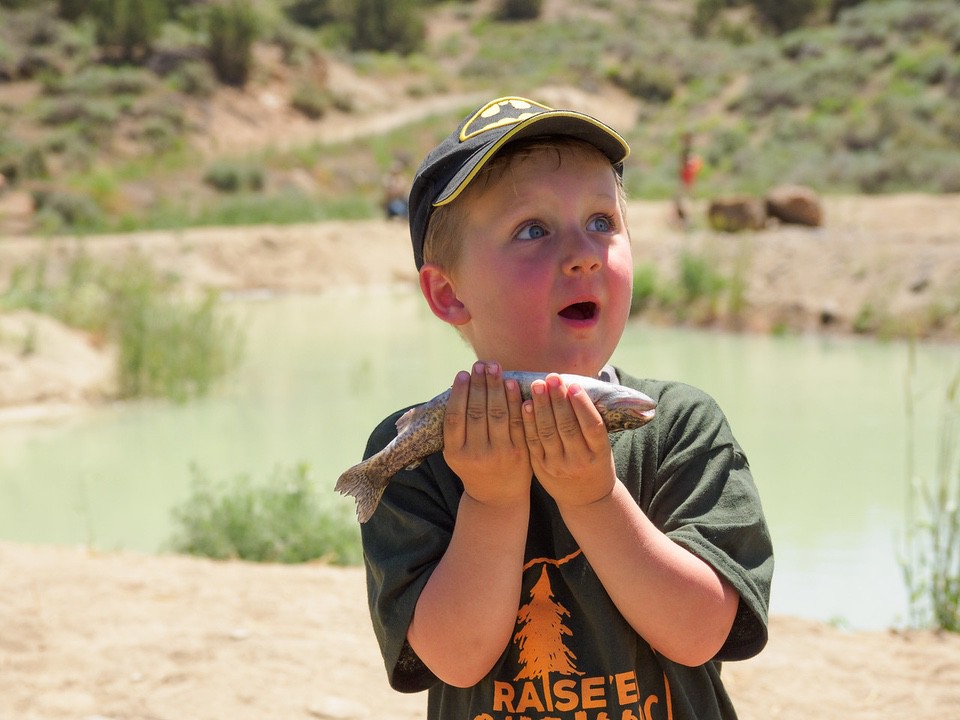 Here at REO, we welcome kids and families from all walks of life and backgrounds. We want everyone to have access to the information they want and need to live full and sustaining outdoor lifestyles. So, whether you are already active in the outdoors, or are looking for ways to live a more active outdoor lifestyle, but aren't sure where to start, REO has a place for you in our family.
Find out more about the Raise 'Em Outdoors camps on their website.
About Sereena Thompson

Sereena Thompson is a mom, wife, hunter, blogger and all-around outdoor enthusiast! She is the co-founder of Nature's Paint, an easy-on easy-off, all-natural camo face paint. "As a hunter I am dedicated to uplifting, empowering and helping other ladies and kids get into hunting and the outdoors." View all posts by Sereena Thompson →