Retro WON: A Beginner's Guide to Sea Kayaking
Though it doesn't get as much attention as other outdoor sports, sea kayaking is a fantastic way to travel through new places – it's the ocean equivalent of backpacking. The boat's low profile means you don't simply paddle over the water – you become part of it. From half-day wildlife tours to multi-month expeditions, sea kayaks offer something for every kind of adventure-seeker. If you're looking for a new way to explore the wilderness, here's how to get started with sea kayaking.

History of Sea Kayaking
Kayaks were invented by the Inuit over 4,000 years ago and were used for hunting and fishing in sub-Arctic waters. By sealing themselves in with a sealskin jacket, or skirt, the hunters could roll back upright after capsizing without exiting the boat. The ability to self-rescue through a roll makes it possible for people to kayak in cold or tumultuous water, where a long swim would be dangerous. Nowadays, the sprayskirts are usually made of neoprene, but the effect is the same.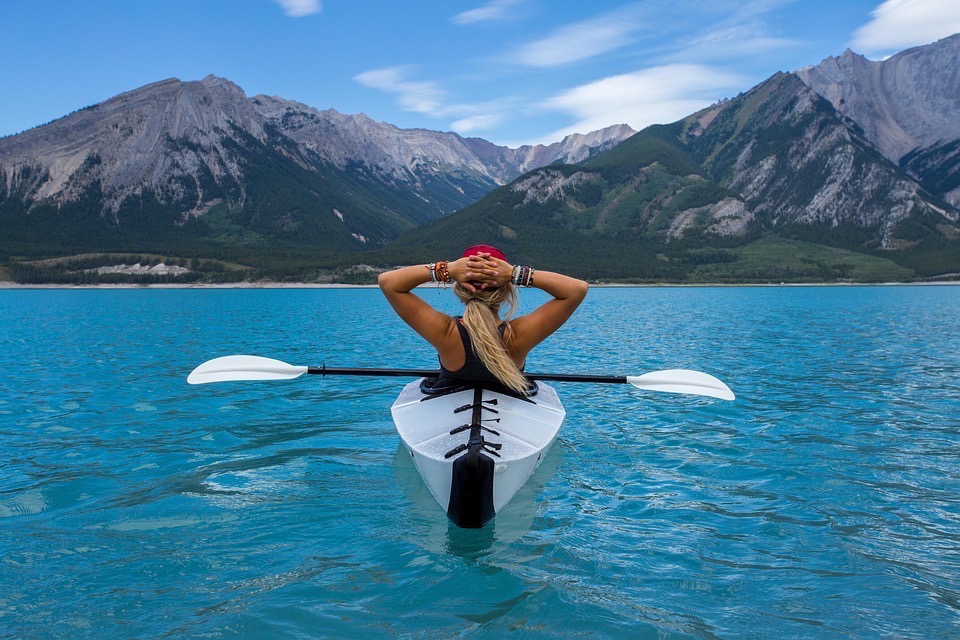 Thrill of the Ocean
What sets sea kayaking apart from other water sports is your ability to become part of the landscape. Paddling is quiet, and the sleek shape of the kayak allows it to cut through the water without creating a big disturbance. The ocean is full of wildlife that is hard to see from shore, but in a kayak it's not uncommon for curious seals to pop up right beside the paddle or for a pod of porpoises to pass beneath the boat. Sea kayaking allows you to be surrounded by wildlife without disturbing it. These interactions are often unexpected and fleeting, but they leave a lasting impression.
Design
Sea kayaks traditionally come with seating for one (solo) or two (tandem). Less-expensive models are made of plastic, which can weather rough handling on land. Fiberglass kayaks are considered to be much nicer and are higher quality. Fiberglass is easier to patch than plastic, but these boats require careful handling around rocks and on landings because it's much easier to punch a hole in this material. Some companies still make traditional-style kayaks with wooden frames and skin covers. It's also possible to buy a folding kayak, which packs down nicely for combination kayak/hiking expeditions.
Continue reading, "A Beginner's Guide to Sea Kayaking" at FIX.com
This retro WON first appeared July 28, 2017.
About The WON

The Women's Outdoor News, aka The WON, features news, reviews and stories about women who are shooting, hunting, fishing and actively engaging in outdoor adventure. This publication is for women, by women. View all posts by The WON →