Pursuing Her Passion: An Interview with Team Ruger's Randi Rogers
While shooting is not a new endeavor for Randi Rogers, she is a recent addition to Team Ruger. Since 2018, Randi has brought a level of skill and experience that the other Ruger competitors are happy to have joining them.

Sponsored by Ruger Firearms
With more 63 national and world titles under her belt, Randi is not only a great ambassador for women in competitive shooting, but also someone who loves to share her passion and knowledge with other women. She recently claimed the High Lady ESP divisional win and finished second overall at the Texas State IDPA Championship held at the Mission160 Shooting Range located in Whitewright, Texas. She found time in her busy schedule to answer some of my questions: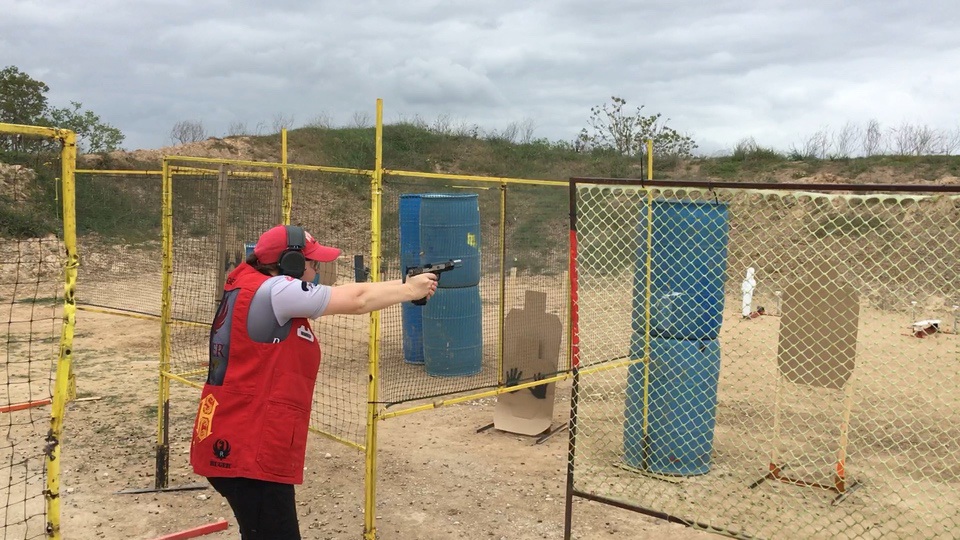 The WON: When did you become introduced to/interested in firearms?
Randi Rogers: I first started shooting when I was 11 years old. I went to spend a week during the summer with my grandparents. My grandparents were competitive shooters (Cowboy Action Shooting), and they were training for the World Championships. Rather than hire a babysitter, I got to go to the range with them. The first day I sat in the truck and watched, it was very boring! The next day, they brought a little .22 Bearcat revolver and let me shoot. I was hooked! Over 20 years later, and I still love to shoot!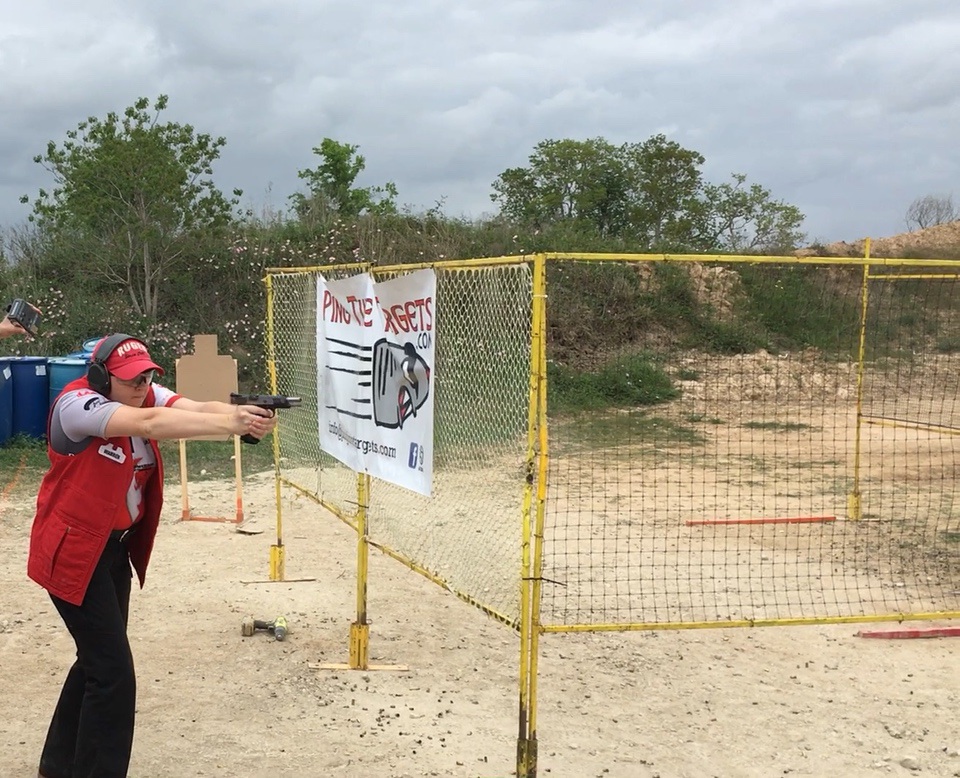 The WON: How did you get into competitive shooting?
Randi Rogers: My grandparents were competitive shooters, so you could say it was in my blood. I traveled and shot with them throughout my teenage years. As an adult, I was able to continue shooting – both with my grandparents and as part of a professional shooting team. A firearms company heard my name, was looking to add to their shooting team, and I was lucky enough to fill the slot. I was able to attend college courses during the week and sneak off a few weekends a year to expand into other shooting sports – like IDPA, USPSA, Steel Challenge and more. One of the great things about the shooting sports is that everyone wants to see you succeed. If you show up, you will be surprised at how many people will help guide you through learning how to compete.
The WON: What are some of the best things about competitive shooting?
Randi Rogers: There is always something new and exciting happening in the competitive shooting world! I would love to someday shoot a Precision Rifle Match or Biathlon, but I will need to learn to ski first. That is one of the greatest things about shooting; even if you have been doing it forever, there is something new to try. I also love the traveling involved in competitions. I have been lucky enough to attend matches in other countries, including Europe, South America and New Zealand.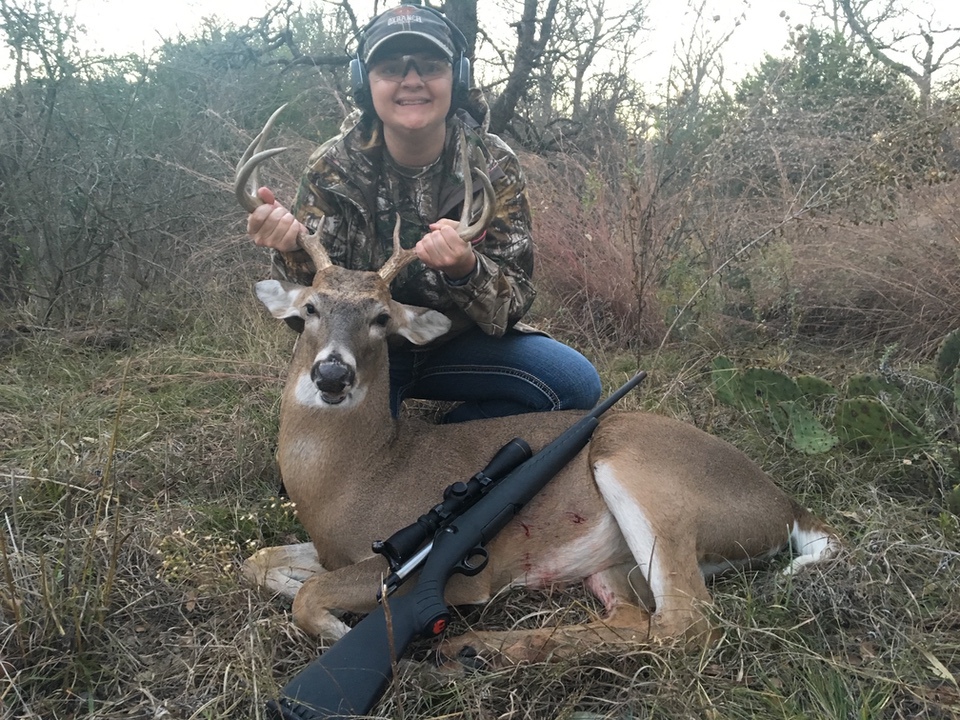 The WON: What would you tell a woman who was interested in getting into competitive shooting?
Randi Rogers: Please come to the range and shoot! I love shooting and what it does for me and my confidence and my life in general. I have met tons of amazing people, including movie stars, politicians, royalty and so many fascinating people in between. I have been able to go to new places and learned the value of hard work, relaxation, problem solving and all kinds of useful skills. I would not know who I am without shooting, and I would love to share that joy with anyone and everyone!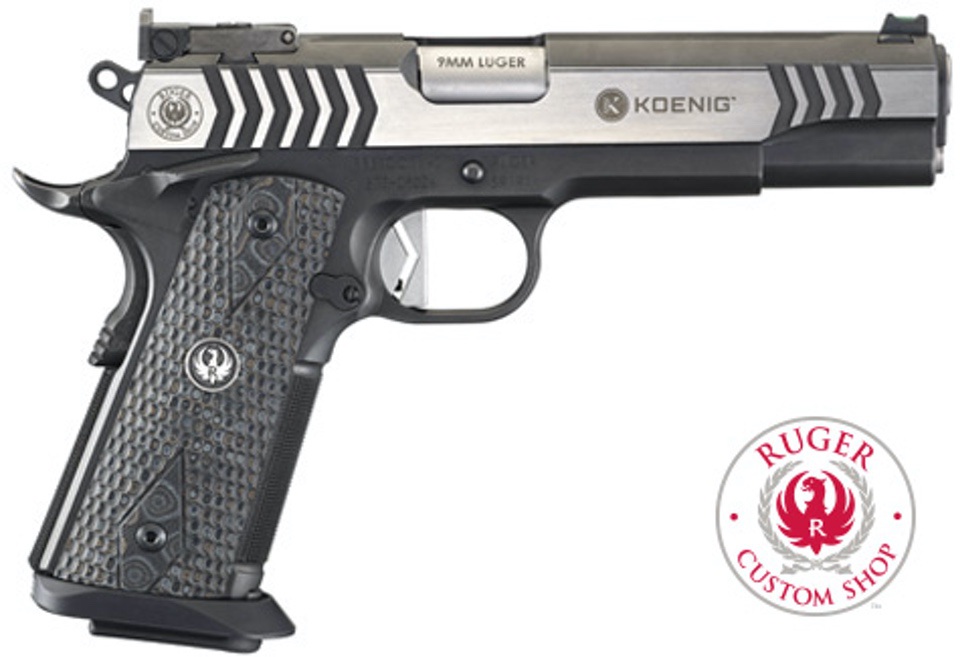 The WON: What is your favorite Ruger?
Randi Rogers: That is a tough choice, so I will have to choose a pistol and a rifle. The Ruger SR1911 Competition in 9mm is my favorite pistol. I started shooting a lot of polymer guns. I love them, they are fun to shoot, easy to work on, and light to carry around all day. All that being said, when I started shooting an all steel frame 9mm, it changed my life! It was so easy to hold onto and didn't hardly move with the recoil. Yes, it is a little bigger, and yes, it is a little heavier, but I love the way it feels in my hand.

My second favorite gun is the Ruger American Rifle Compact in .308. This was actually a wedding present a few years ago when a friend gave a matching pair of these to my husband and me. Romantic, huh? Well, we have taken them out hunting many times in the last few years, and I have to say that I love it! We sometimes hike in and out, and the gun's weight is not too much to haul. The .308 will handle most shots out to about 300-350 yards, and the black synthetic stock has held up well to sweat, water, mud and other liquids.

As a bonus pick, and because I can't stop myself, I also love the Ruger PC Carbine. Who doesn't love 30+ rounds of 9mm to go to town with?
About Ashlee Lundvall

Ashlee Lundvall writes a blog titled "Redefining Life,"  that follows her rise from a debilitating injury as a teenager to Ms. Wheelchair USA in 2013. Her first book, "A Redefined Life," was published in February of 2016, and she is on National Pro Staff for Mossy Oak and the NRA's Disabled Shooting Sports committee. Ashlee is also the recipient of the 2017 SCI Foundation Pathfinder Award. Ashlee truly shines as a keynote speaker at outdoor industry and disability related events and conferences. She is passionate about mentoring newly injured patients, and loves to pass on her love for adapted outdoor recreation! View all posts by Ashlee Lundvall →