Taking Kids Hunting 101: Creating Memories and a Lifestyle
One of the hot topics in today's outdoor world is its future. In my opinion, one of the best ways to ensure a positive future for hunting and the lifestyle we love is by introducing them to it by taking kids hunting. Most of my favorite memories growing up are in the outdoors – whether it be hunting, fishing or hiking. Especially in today's society, I feel like it is so important to encourage kids to get away from their screens and take time to get outside, get their hands dirty, breathe fresh air and enjoy the playground that nature has to offer.

Sponsored by Remington Arms Company
One of my favorite parts about being a hunting guide is having the opportunity to be a part of so many kids' outdoor memories. Whether they're on their first hunts or they've already hunted around the world, watching the excitement of hunts through the eyes of young hunters is something that will always hold a special place in my heart. Here are a few of my favorite tips and tricks to keep in mind when you're taking kids hunting.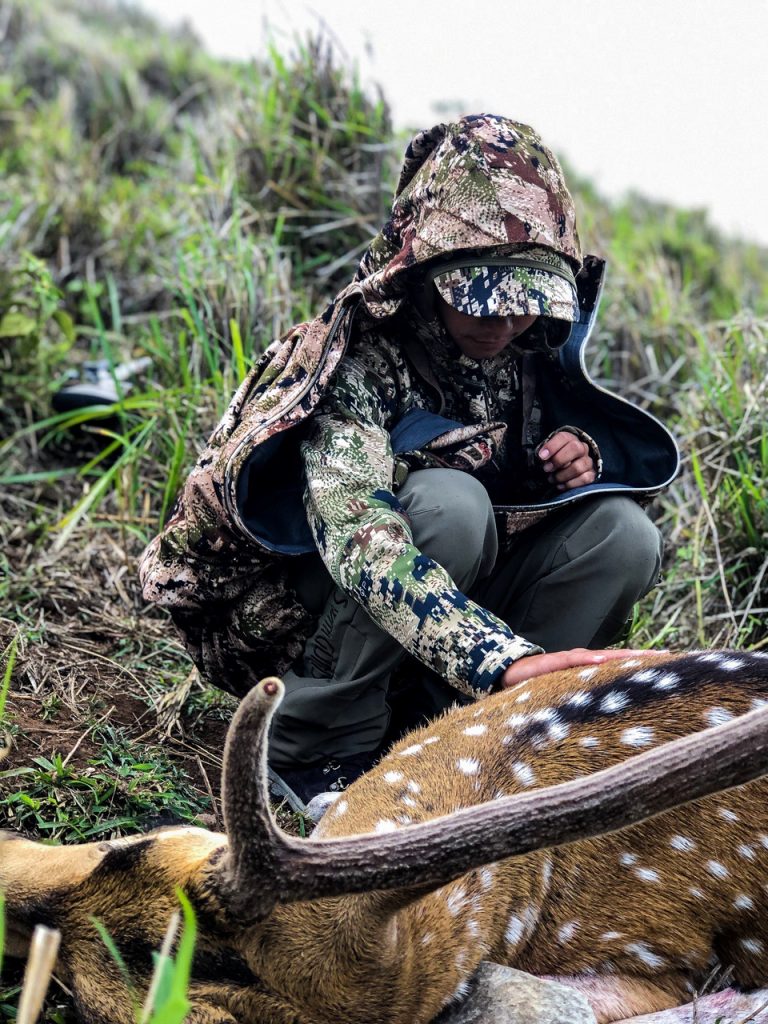 Tip #1: Gear
When I was a kid, I loved wearing camo. It was a part of the hunting and outdoor experience. When I had camo that matched my dad, I always felt like a "legit" hunter. Having a set of camo, a hat and even a facemask is something that I have seen young hunters get excited about. There's nothing like being able to help your kiddo put on their facemask for the first time and only seeing their eyes and the excitement in them. You want to help your young hunter feel like they belong, and having the right gear is a big part of it.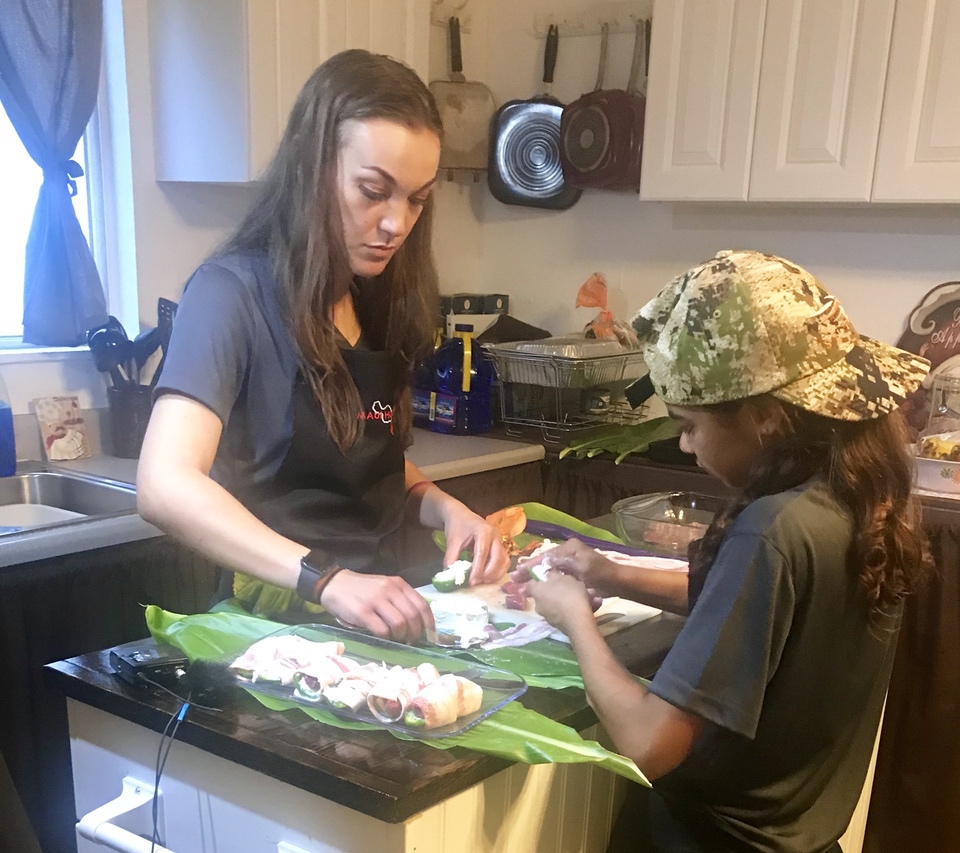 Tip #2: Eat What You Hunt/Fish
When I was young, one of the coolest things for me about hunting was the fact that I could provide a meal for my family by eating what I harvested. There are not too many ways a child can provide meals for their families, but from hunting, they can. Having young hunters understand that one of the main reasons why we hunt/fish is to fill our freezers is HUGE. They will gain a deeper respect and appreciation for the outdoor lifestyle. Don't' forget to bring them with you in the kitchen! Make it fun and have them help you prepare dinner, what they harvested being the star on the plate.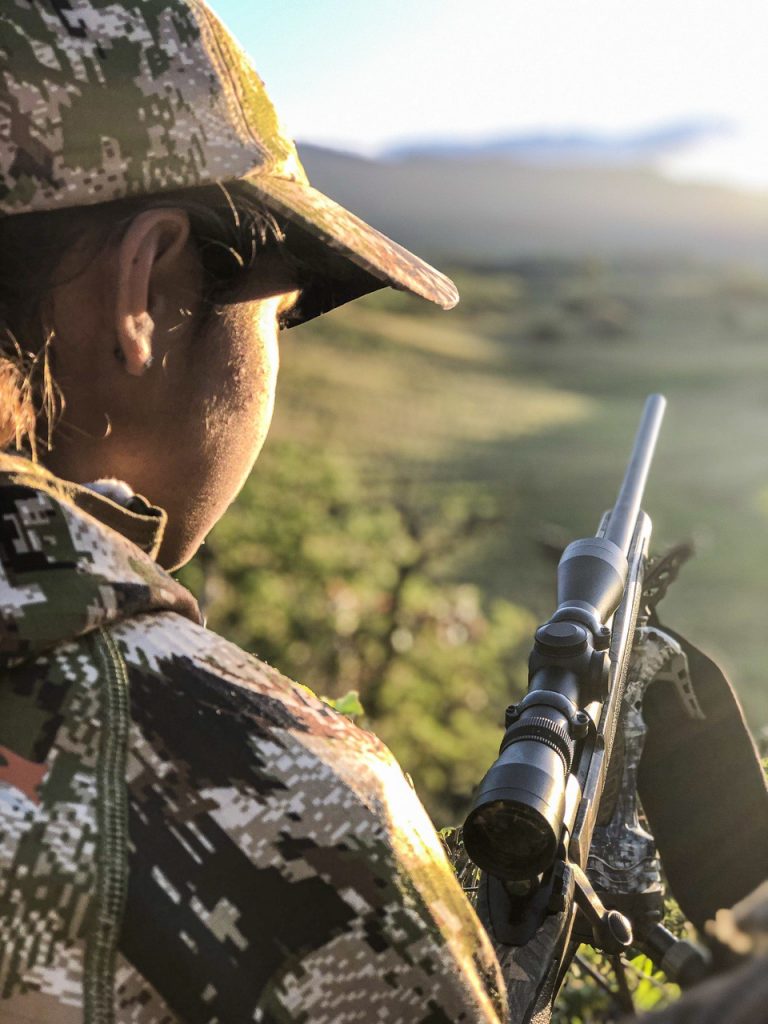 Tip #3: Practice but Don't Over-Practice
Having young hunters practice before their hunts with the rifles they will be using is important; however, there is a fine line between practicing effectively and over-practicing. Young hunters should be practicing at the range to gain confidence, consistency and to learn the firearms so they are comfortable in the field. This can be accomplished within a few shots. However, after too many shots, the young hunter may develop a fear of the noise, recoil, etc., which makes all of the practice ineffective, potentially leading to them pulling their shot in the field in anticipation. Before live fire, it's important to teach rules of gun safety and also, practice manipulating the bolt, or action in dry fire mode with no live ammo around.

Tip #4: Rifle Caliber
A lot of factors go into deciding the caliber of rifle (or gauge if your shooting shotguns) is appropriate for your young hunter. Things such as age, experience, how comfortable they are and what animal they are hunting are all important factors when deciding what caliber is the perfect fit for your hunter. One of the rifles that I recommend for young hunters is a 243 WIN caliber bolt-action. This caliber is versatile; the recoil is not significant and it can be effective on multiple species, depending on shot placement.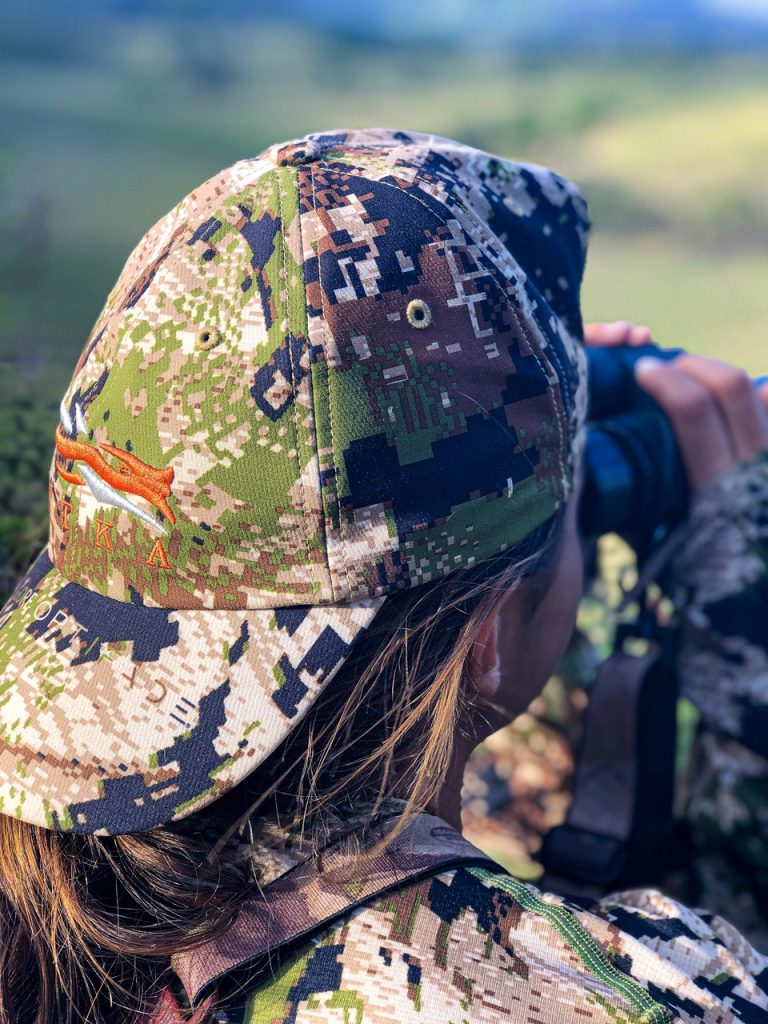 Tip #5: Have Fun and Create Outdoor Memories
This might be one of the most important tips listed. If kids are having fun in the outdoors, they'll want to be back. Make sure to point out the animals you're seeing. You may even get them a set of binoculars so they can help you spot, too. Incorporate walking and sitting so they don't get bored. Make it an all-around adventure that they won't forget.
Kids in the outdoors is something that I am passionate about. Here are "7 Quick Tips for Taking Kids Hunting" that you don't want to miss.
7 Quick Tips for Taking Kids Hunting
Always provide ear protection to your young hunter whether at the range or in the field.
Don't rush them into taking a shot.
Have the right gear for your hunting elements. (If you're hunting in cold weather, have gear to keep them warm. The last thing you want is for them to be shivering throughout their first hunt.)
Bring snacks and water. As a kid (and still today), I live for snacking. The last thing you want is to be hungry all day.
Shot placement – explain to them where they should be aiming before you get into the field. Talk about ranges and landmarks associated with certain yardages. Bring a rangefinder.
Be patient with the young hunter.
Hunter Education Program – some states may require it, but even if your home state doesn't, I highly recommend signing your kiddo up for a Hunter Education Program so they'll learn about hunter safety. In the meantime, check into apprentice programs, often available to new hunters – and the requirements for using these types of platforms in the field.
About Emily Perreira

Emily Perreira was born and raised on the beautiful island of Maui. She began hunting at the age of 5, on trips to Texas. The once pastime and hobby has now become a great passion. Selected as the 2016 Safari Club International and Cabela's "Young Female Hunter of the Year," Emily is a licensed guide for Maui Hunting Safari and hunts every opportunity she gets. Watch for her trending reviews on modern hunting gear and firearms. Emily pens "She Guides," a column that features hunting tips and tactics, sponsored by Remington Outdoor Company. View all posts by Emily Perreira →