GTM Small Concealed Carry Bags Make Perfect Companions
Ah, small concealed carry purses, a perfect choice for a quick trip to the grocery store, a lunch date with a friend, or just walking through the mall. Like they say, "There is a time and a place for everything." Perhaps that's why GTM offers so many choices in concealed carry purses.
Sponsored by GTM
When I was growing up, I remember my grandma always carried a huge, multi-sectioned pocketbook (I think she should have called it a "pocketsbook"). It was like a piece of luggage with numerous zippers, snaps, pockets and what we considered secret compartments. In it, she packed everything – from tissues and lipstick to hard candy, her huge wallet (which also had many compartments and zippers), a coupon book and more. It weighed a ton.
Small Concealed Carry Purses
When I head out to a store or lunch with a friend, I really don't want to carry a replica of my grandma's purse. I jneed a place to store my credit cards, driver's license, some cash, keys, reading glasses, flashlight and … handgun. That's why I love the many small, concealed carry purses GTM offers.
Concealed Carry Essential Crossbody Bag GTM-109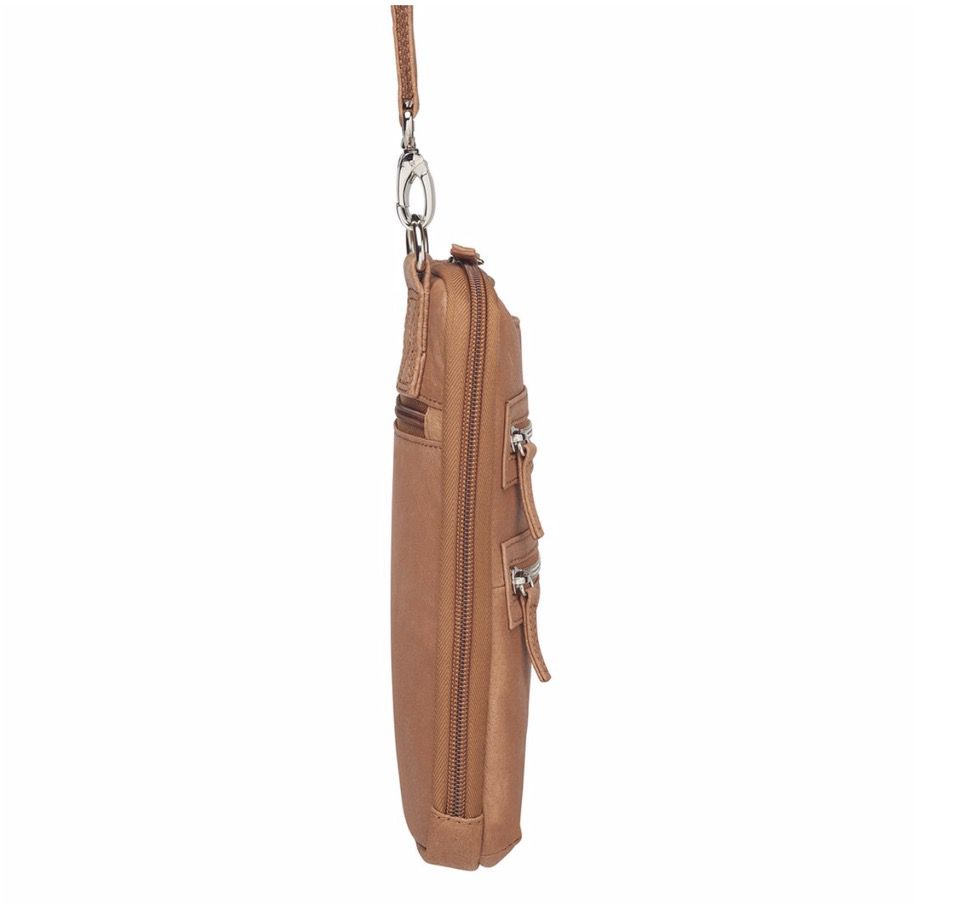 The Concealed Carry Essential Crossbody Bag GTM-109 is perfect for an afternoon out shopping or for having lunch with a friend. I love the slim design that lies flat against my body. I've been carrying it for quite a few months now and haven't noticed any imprinting, thanks to the special padding GTM uses.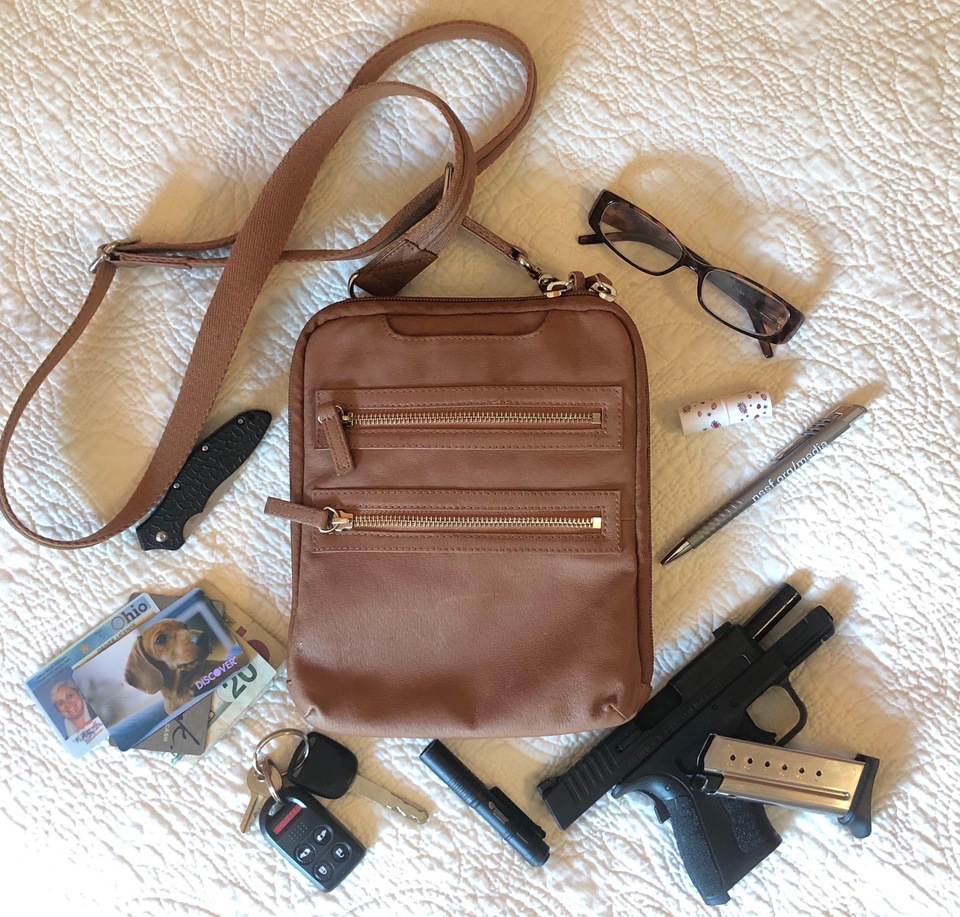 Although the purse doesn't feature a main compartment, I don't always need one. I carry my flashlight, credit cards, driver's license and cash in the small front pocket. In the larger pocket, I put my reading glasses, pen, lipstick and knife. My keys easily fit in the Velcro pocket at the top edge of the bag. As for my phone, if I decide to remove it from my pocket, I can place it in the rear zippered pocket.
Overall bag size: 7-1/2-inches wide x 9-1/2-inches tall Tall x 2-1/2-inches deep
MSRP: $79.95
Available online here in tan, black and indigo.
Cross Body Organizer GTM-15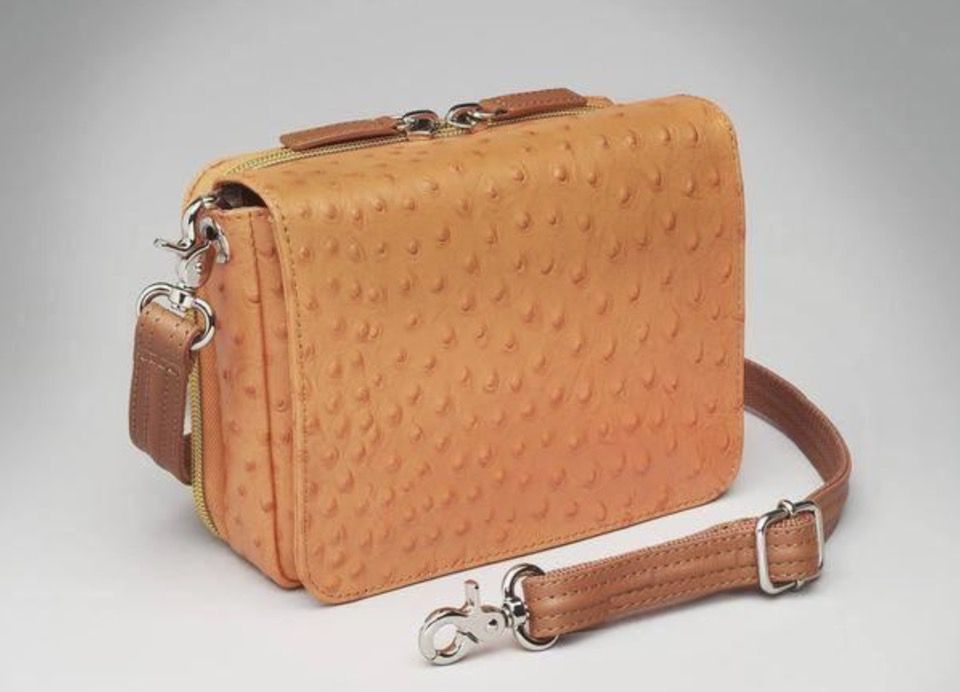 I love handbags in unique colors. The GTM-15 Cross Body Organizer in orange ostrich deboss American cowhide fits that bill. Other color choices include New Zealand lambskin black or ICE blue, red American cowhide, tooled black, cherry or tan American cowhide and distressed brown buffalo leather.
Since this purse offers a main compartment, I'm able to include a small wallet among my necessities. However, if I carry a wallet, then I don't have room for my large iPhone, so that goes into my pocket. This particular style comes with a rare-earth magnet that works very well to keep it closed. Some of the other styles use chrome toggles.
Overall bag size: 8-1/4-inches wide x 5-1/4-inches tall x 2-1/2-inches deep
MSRP: $115.95
Available online here.
X-Body Phone Purse/Pouch GTM-07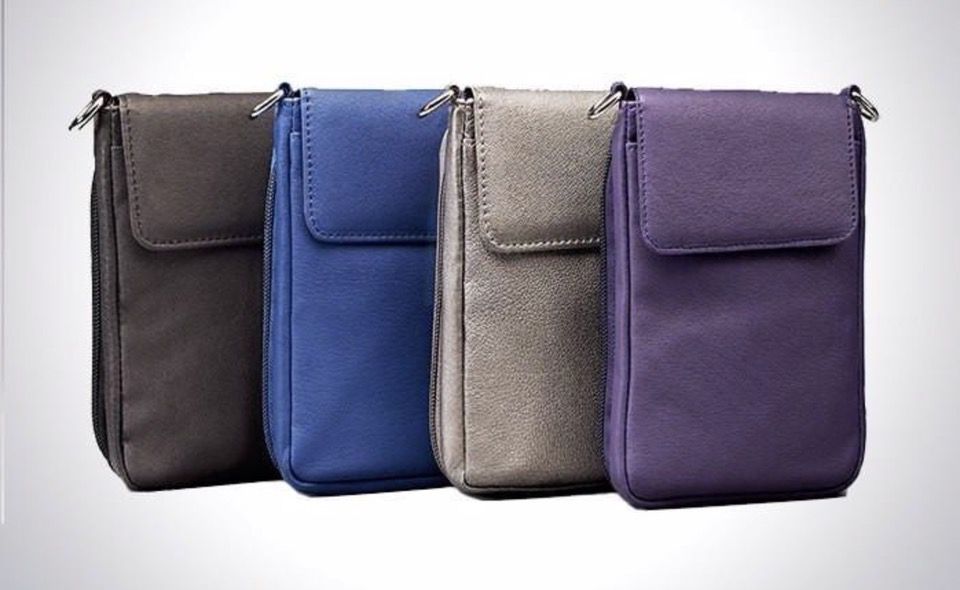 Another great option for "just the necessities," this GTM-07 has a main compartment large enough for a wallet or Smart Phone. A front flap securely closes with a strong magnetic snap. This small purse is the perfect choice for going sightseeing with a friend.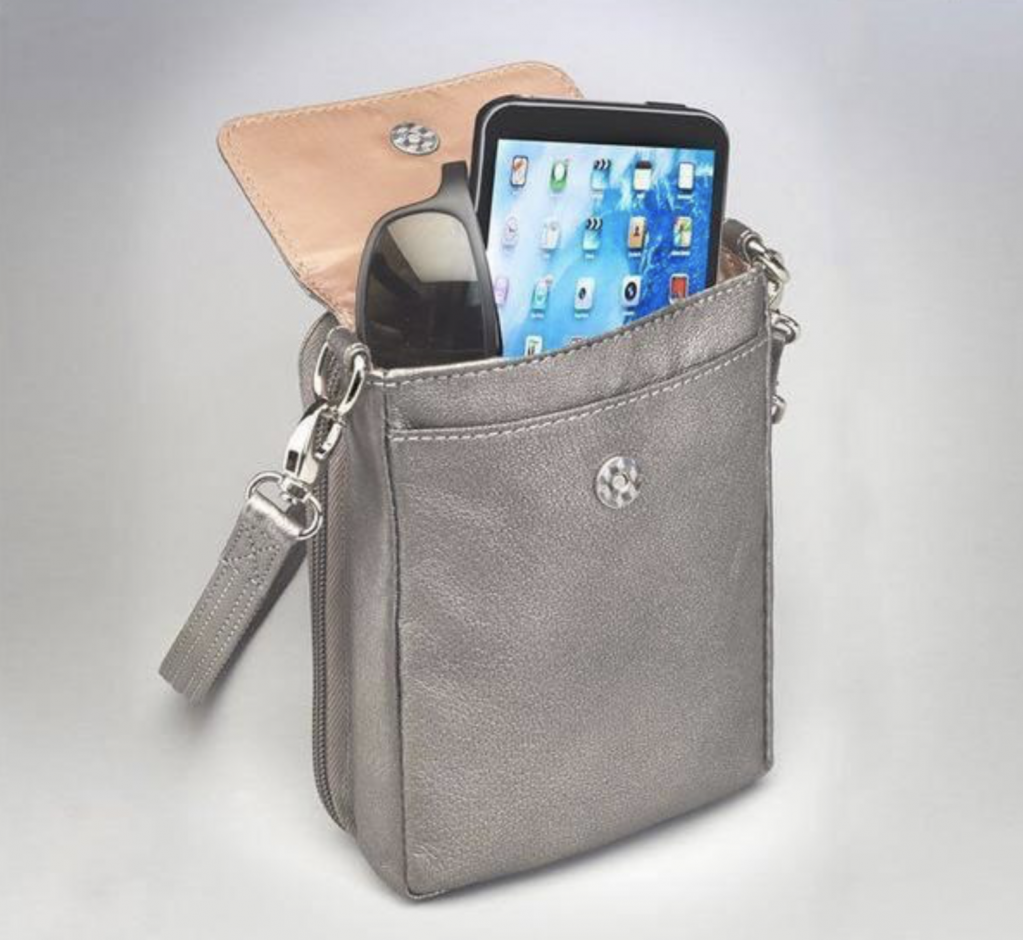 Overall bag size: 5-inches wide x 6-3/4-inches tall by 2-inches deep
MSRP: $75.95
Available online here in blue, purple black and gun metal.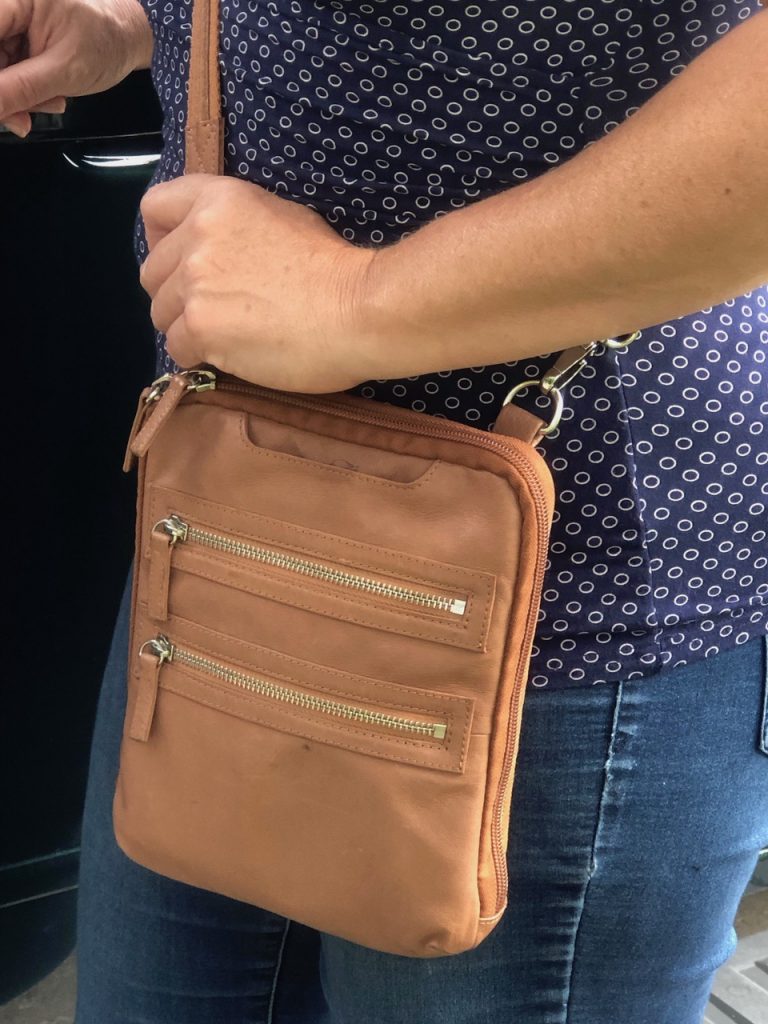 Don't give up your safety when you want to travel light. Clothing choices often don't allow women the opportunity to carry on-body. Choose a GTM small concealed carry purse and just carry your necessities.
About Michelle Cerino

Michelle Cerino, aka Princess Gunslinger, entered the firearms industry in 2011 when Cerino Training Group was established. She immediately began competing in both 3-Gun and NRA Action Pistol, becoming a sponsored shooter. Michelle is currently a columnist and Managing Editor of Women's Outdoor News, as well as owner of Pervenio LLC. She also manages social media for Vera Koo and GTM Original. Michelle encourages others to step out of the comforts of home and explore. View all posts by Michelle Cerino →