Hit the Trail on These 12 Epic Waterfall Hikes in Washington
Washington may have its fair share of drizzly weather, but continuous precip paired with prodigious peaks surmounts to one spectacular geological formation, waterfalls.
With over 2,000 waterfalls scattered throughout the state, Washington is certainly not falling short. That means wherever adventure takes you in the Evergreen State, there's sure to be a waterfall hike nearby.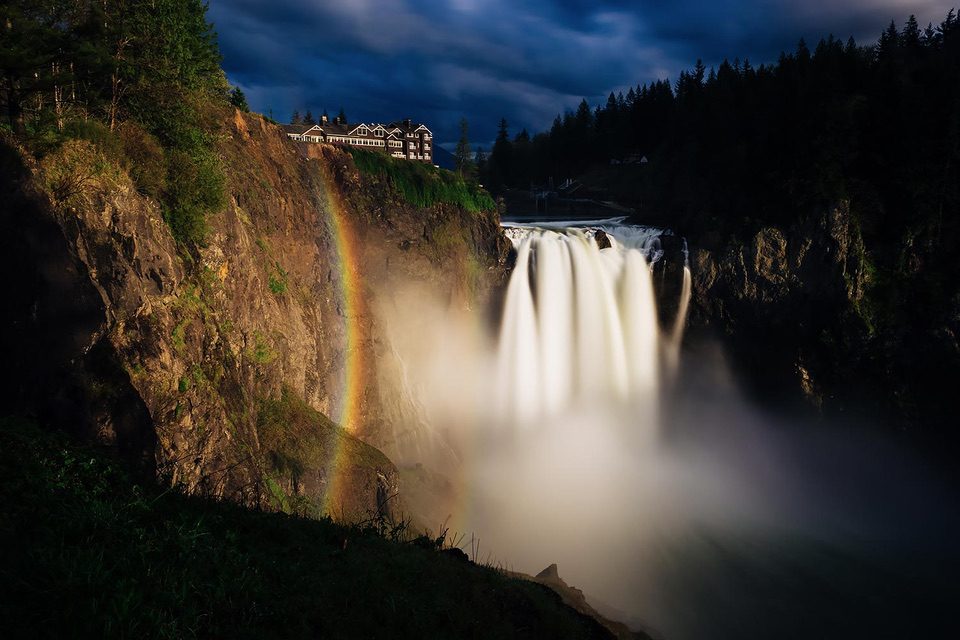 Whether you're in the mood for a sightseeing saunter or a longer trek that makes you earn your grand views, Washington has a waterfall hike in store for everyone.
Head out to the Olympic Peninsula and you'll find a handful of waterfalls waiting at the end of a short, leisurely stroll through the forest. Visit Mount Rainier National Parkand you'll find a glacier-filled wonderland with more than 150 plummeting falls. Follow the call of the wild up to the North Cascades, and you'll find a collection of falls that may reshape your definition of waterfalls.
With so many waterfall hikes to choose from, it's tough to decide where to start. That's why we went ahead and narrowed down the top waterfall hikes in Washington, so you can pick a guaranteed jaw-dropper and start chasing waterfalls today.
Grab your poncho — things are about to get misty.
Palouse Falls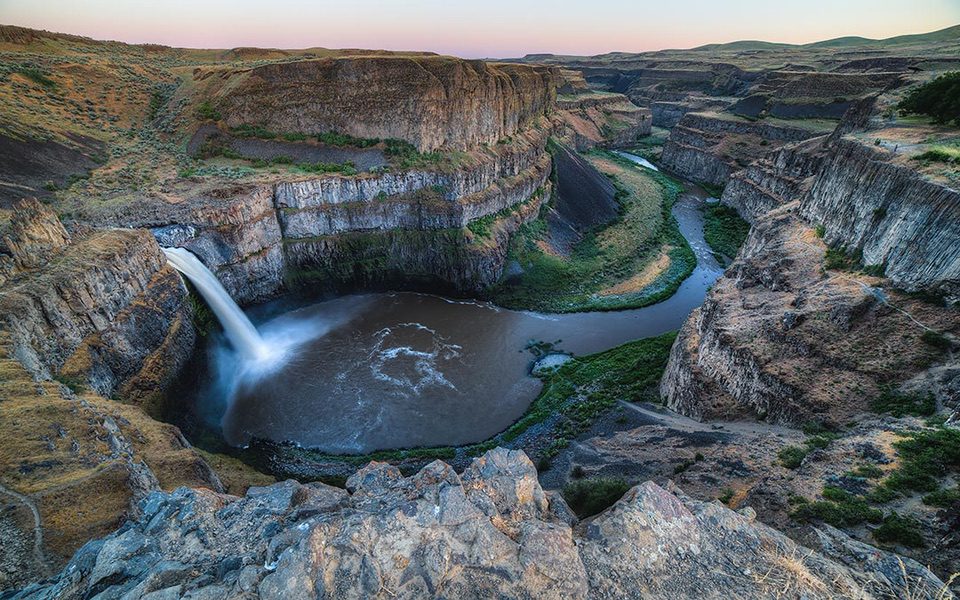 Why you should go: The official waterfall of Washington state.
Distance: 1.2 miles
Elevation Gain: 206 feet
Difficulty: Moderate
No Washington waterfall journey would be complete without a trip to the iconic Palouse Falls. In 2014, Palouse Falls was dubbed the official waterfall of Washington state — and for good reason.
Located in eastern Washington, this powerful 198-foot waterfall formed 13,000 years ago during one of the last Ice Age floods. Surrounded by basalt cliffs, you'll find the geology as intriguing as the falls themselves.
Follow the short loop and you'll encounter three scenic viewpoints. Be careful, though — the cliffs are steep and unfenced. If you're hiking with kids or dogs, keep them close by.
Palouse is sure to draw a crowd and has limited parking, so arrive early.
More Information: Palouse Falls State Park
Continue reading Hit the Trail on These 12 Epic Waterfall Hikes in Washington from Territory Supply here.
About The WON

The Women's Outdoor News, aka The WON, features news, reviews and stories about women who are shooting, hunting, fishing and actively engaging in outdoor adventure. This publication is for women, by women. View all posts by The WON →