'The Color Purple': Federal Premium's American Eagle Syntech
If you see boxes of purple ammunition on the shelf at your favorite sporting goods store or dealer, don't be fooled by the hue! This ammo has a specific purpose. In 2015 Federal Premium launched American Eagle Syntech, a polymer-coated bullet designed to be feature packed for the range.

The first offerings of Syntech caught attention, showcasing that oh-do-perfect-shade of red women seek for nails or lips. Beyond that they proved that you can shoot cooler and cleaner. Starting with the primer, this ammo line utilizes Federal's reliable Catalyst high performance primer that also happens to be lead-free. Projectiles are completely surrounded by a total synthetic jacket that reduces friction as the bullet passes through barrel. Less friction means less heat, which can ultimately translate to longer barrel life for your handgun.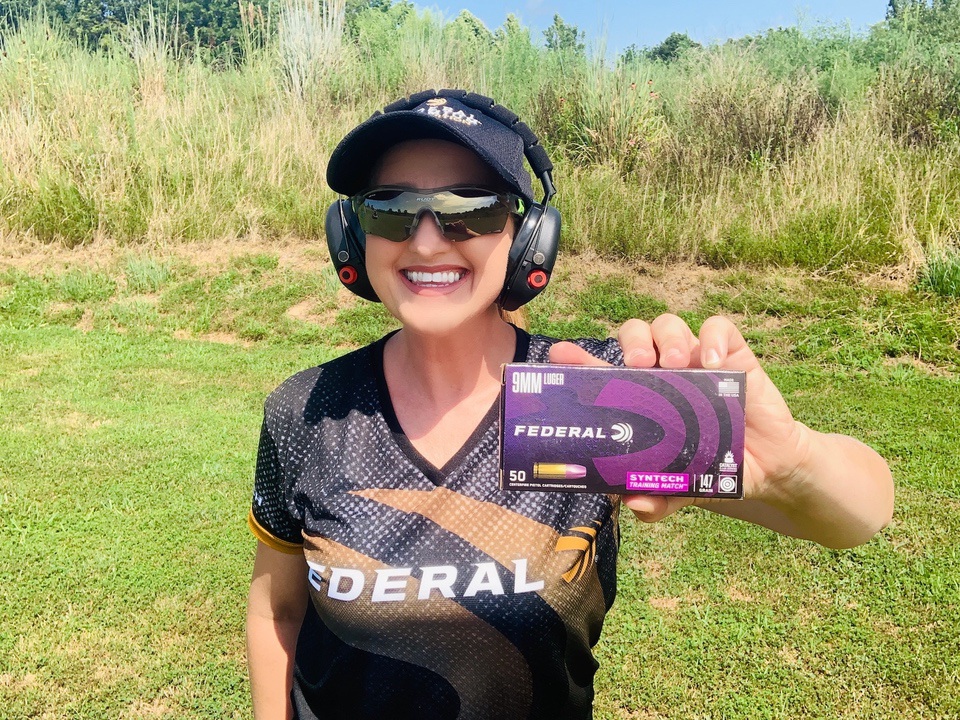 Syntech isn't a gimmick and to prove it, Federal Premium hosted Syntech Shoot More Challenge consumer events, where the ammo was put to the test against competitor target ammo. Participants had the chance to shoot and make side-by-side comparisons for residue, fouling and heat. Syntech came out the clear winner. I performed my own test of 1000 rounds over the course of a few hours. Where normally my firearms are too hot to disassemble without gloves during such an intense session, after shooting Syntech I could do so easily without them.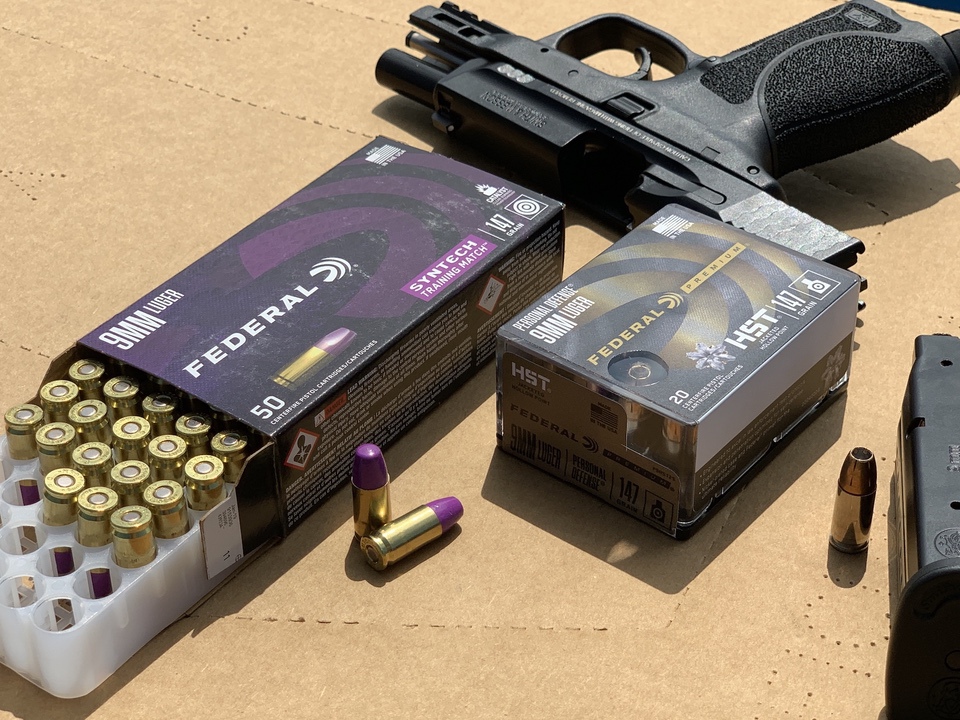 Syntech also produces cleaner results down range. The lead-free primer and total synthetic jacket are ideal for indoor range training sessions. The minimized splash-back on hard backstops is significant. It's also a great option for shooting steel targets. Steel is ideal for instant feedback and they also increase practice session efficiency with less pasting and replacing targets.
Building on the success of the project, now Syntech comes in more than one eye-catching shade and Syntech Training Match is one of the newest offerings. Instead of red, it's a rather lovely purple. Aside from Syntech's benefits and the color, there are plenty of reasons why you should consider it. The first has to do with ballistics. Syncing up with the highly effective and popular Federal Premium HST Defense rounds, Syntech Training Match has an identical velocity and trajectory of its equivalent HST loads.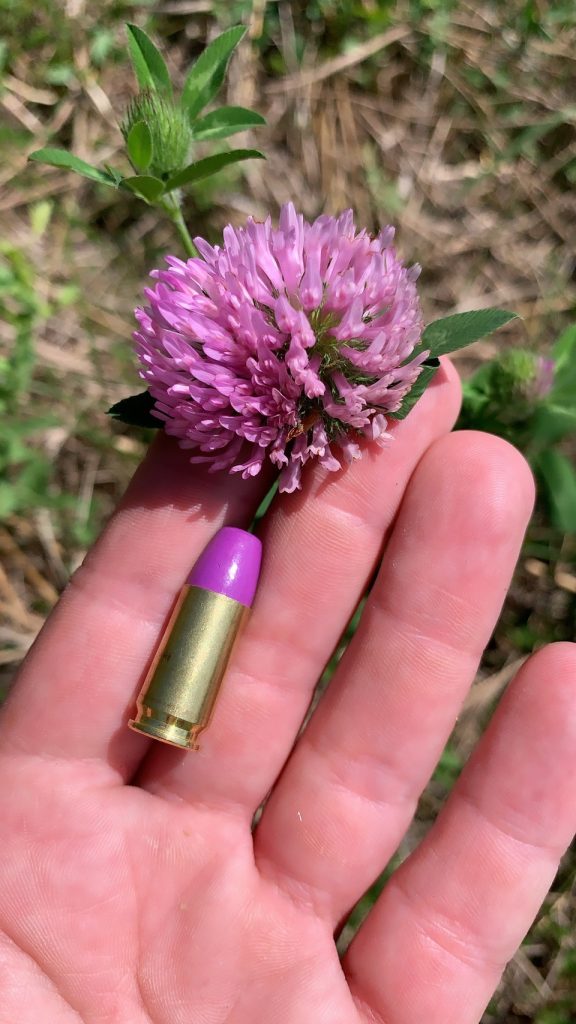 Why does this matter? Ammo designed for self-defense carries a higher price tag at the gun shop. That means either a higher budget for fewer rounds or training with target rounds that just don't feel or shoot the same. Worse, they may have a different impact point on the target. Even if you know the difference in the point of aim and point of impact between your training and defense ammo, it takes a mental adjustment when you analyze your targets and can be distracting.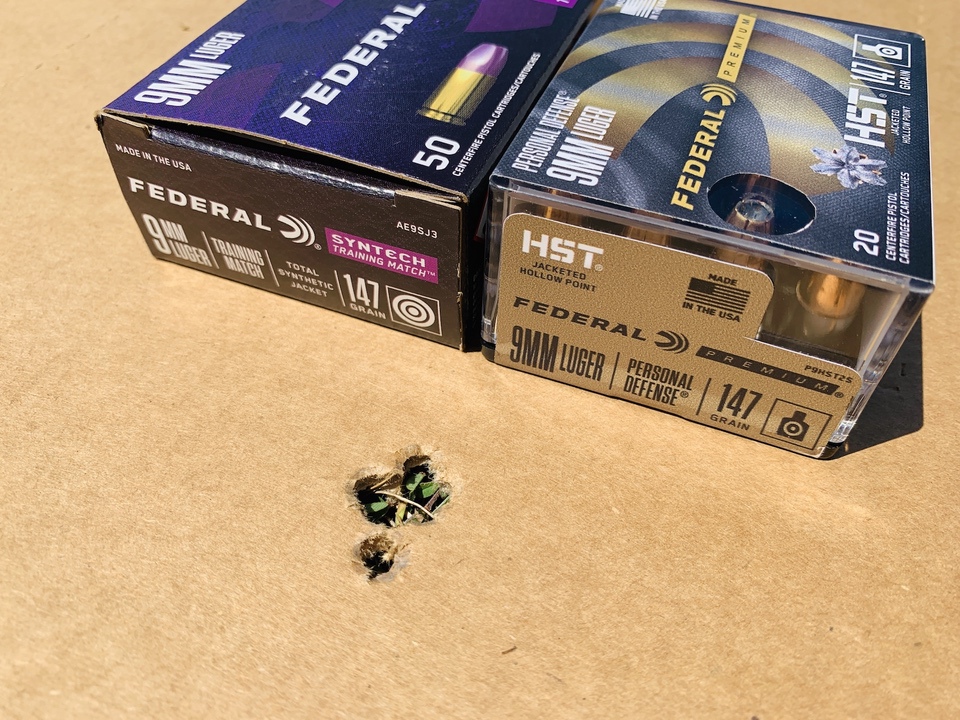 Instead of practicing with ammo that's close to your carry gun rounds, you now have option to use ammo that feels exactly like the real thing. Plus, the purple jacket is quick and easy to identify in the magazine and the chamber so you know what's practice or carry ammo. Offered in both 124 and 147 grain options, Syntech Training match provides realistic and effective practice with the perks of cleaner, cooler and… purple.
About Julie Golob

Julie Golob is one of the most accomplished professional shooters in the world and captain of Team Smith & Wesson. She has won more than 120 championship titles in international, national and regional marksmanship competitions in seven different shooting disciplines. Learn more about the champion, author, veteran, hunter and outdoor television personality at JulieGolob.com. View all posts by Julie Golob →