Fun Shooting Drills for Kids with .22 Rifles
Are you looking for a way to encourage a young shooter in your life to further his or her skills and enjoy time together on the range? I certainly was, which is why I recently introduced my daughter to some fun shooting drills for kids with .22 rifles. We had a wonderful time, and I wish someone had done this with me as a child.
I didn't grow up around guns, so when I was introduced to them as an adult, there was definitely a fair bit of apprehension. Thankfully, my fear was based in the unknown, and with proper education and training, I am now very comfortable around all types of firearms. While I have a healthy respect for guns, the unease has been replaced with enjoyment and the desire to continually learn more.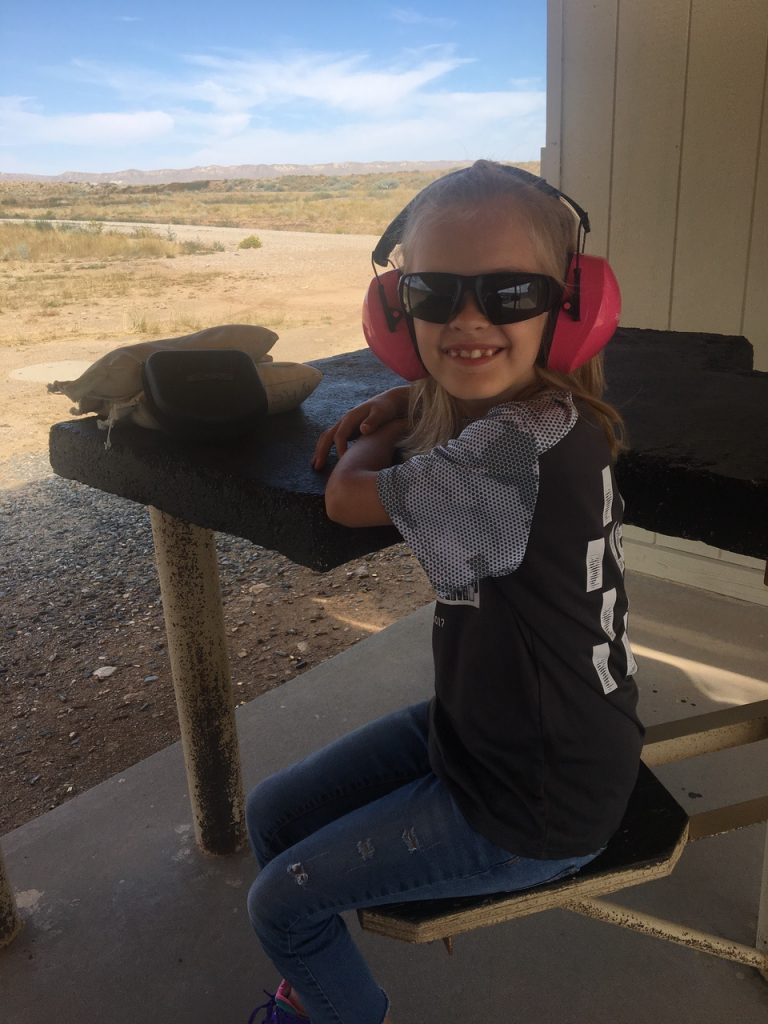 This is the experience that I want for my daughter, Addison. From a young age, she has been in training to live safely in a home where there are firearms present. Although we keep our guns safely stored, she accompanies us to the range and on hunting trips all the time. It's been fascinating for me to see her own journey as we continue her education and hands on training.
One of the key elements has been to always keep her interactions with shooting enjoyable. Once you understand the age, maturity level and personality of the child you are shooting with, this may look different every time you are on the range or in the field. As Addison gets older, she is asking more in-depth questions and wanting shooting drills that focus more on precision. It used to be enough for her to simply hit the target. Now she wants to hit specific points on the target and hit those points consistently. We recently headed out to our local gun range for some one-on-one range fun. When I shoot with Addison, I always try to emphasize safety, provide her with the right equipment to be comfortable, and utilize fun shooting drills as she continues her training.
Safety
With any shooting activity, regardless of the age of the shooter, a safety briefing is a great place to start. When Addison and I arrived at the range, the benches where I wanted her to shoot were being used, so we found an empty bench at the end of the shooting lanes and unloaded our gear. We reviewed the Four Basic Rules of Gun Safety. We also discussed her firearm, a Henry .22 lever action rifle. I've been teaching her the names of the different parts of the gun, and then we discussed the differences between her rifle and some of my bolt action rifles. A single action .22 is a great rifle to start training children to shoot. No recoil, lightweight and there are so many youth models that fit the body of a growing youngster. And did I mention the ammo is incredibly affordable? You can buy quality bullets for a great price in bulk, which means hours of fun shooting memories!
We took some time to review the ammunition we were going to be using that day, the CCI Clean-22 and the CCI Quiet-22. The Clean ammo has a polymer bullet coating that greatly reduces lead fouling in the barrel without leaving residue, and the Quiet ammo significantly reduces perceived noise. We picked up some spent casings around our bench and compared them with the .22 ammo. I try to teach her something new every time we go out to shoot, and before long, the range had cleared, and we had the entire space to ourselves.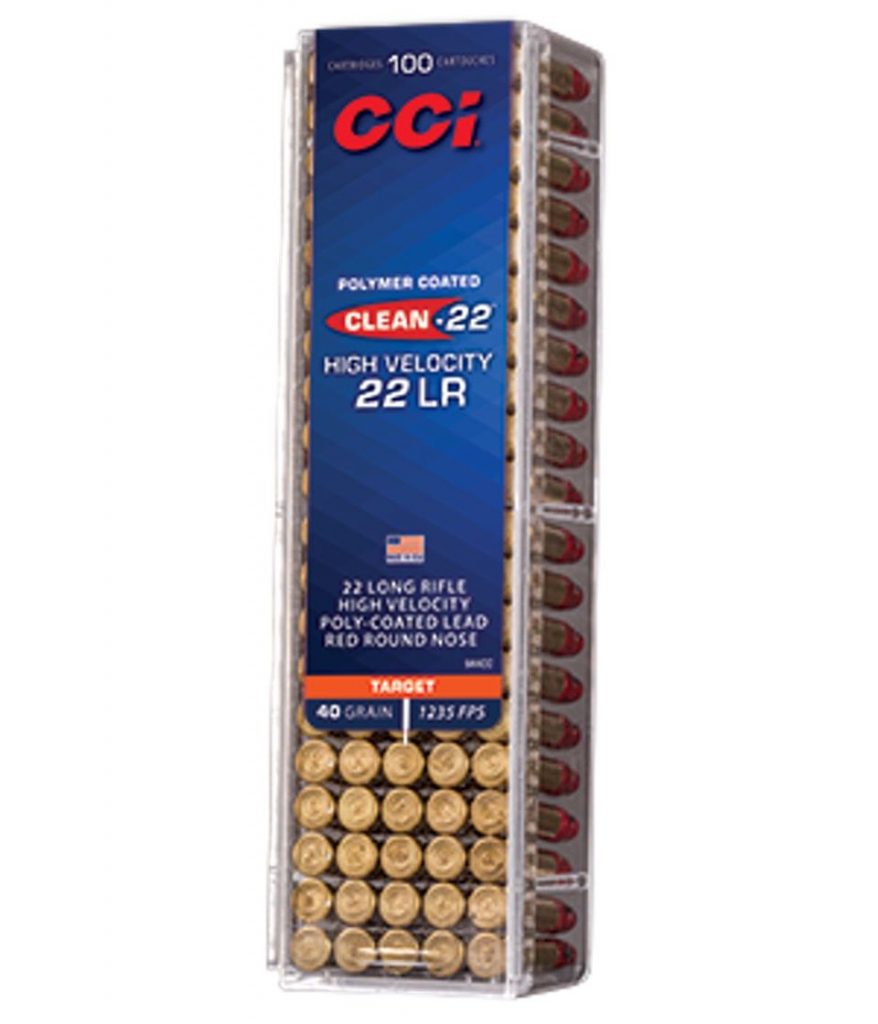 Equipment
Before getting out of the car, Addison and I donned our ear and ESS eye protection, since there were people actively shooting at the range. Once everyone had gone, we moved down to the 25-yard lane and made sure Addison was comfortable. Because the benches are set up for adults, we placed sandbags on the chair to raise her to the appropriate height. We also used sandbags to ensure that her rifle was in just the right position for her. She has had the Henry for several years now, and as she has grown physically, the rifle now fits her much better. She has also grown in her confidence in handling the rifle, which is a fun for her Mama to see.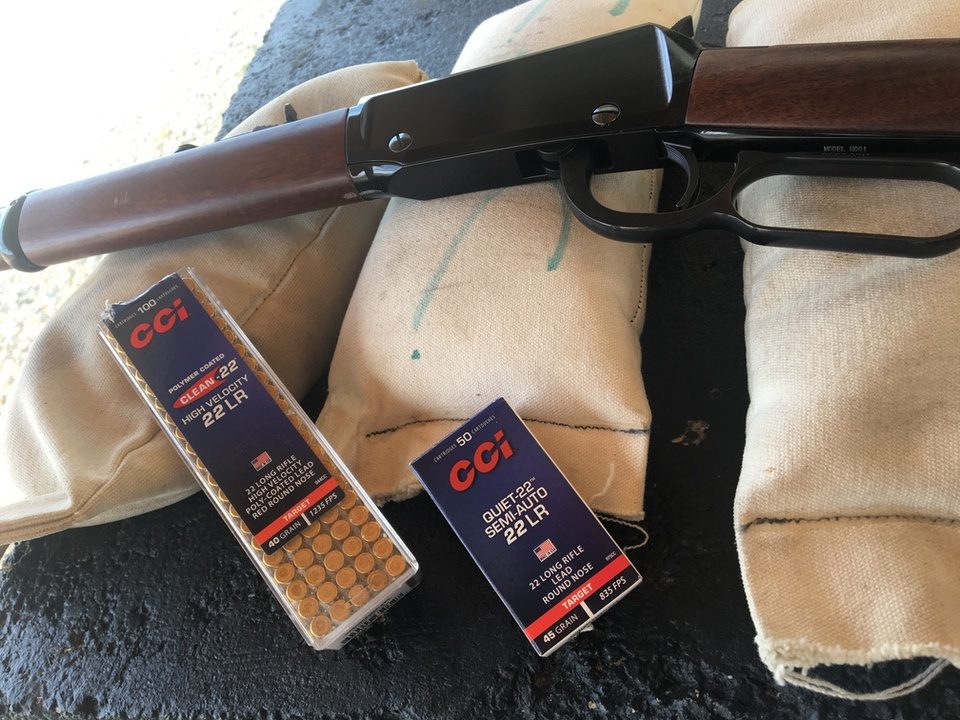 It's a good idea to be familiar with the range or area where you will be shooting in order to have the appropriate equipment. Most ranges are set up for adults, but they don't always consider kids when designing benches and rests. A solid foundation is needed for accurate shooting and being comfortable goes a long way towards a fun day with kids. Some ranges will have sandbags, or you may need to bring your own from home.
The other piece of equipment that I always make sure I have with me when I shoot with Addison are kid-friendly targets. I want her to have fun while she shoots, so instead of using the basic bull-eye style targets, I print off game-style ones. One this trip, I brought a tic-tac-toe target, a target with numbers for math drills, and a target with the letters of her name in randomly places circles. If we are out on our property or on public ground, we often set up pop cans or water bottles, but at the range, we try to utilize fun paper targets for our drills and games.
Fun Shooting Drills
Although I refer to them as drills, most of the shooting activities we use are games designed to train Addison in a fun way. We started with the name target, where the goal was to hit the letters in the right order to spell her name. Addison thought this was hilarious, especially when she missed the target but still hit a letter. Although she had a completely different spelling of her name when we were finished, it definitely helped her with target acquisition, as well as shot adjustment.
Next, we played tic-tac-toe. I used Addison's rifle for my shots, and let's just say that I should spend less time training her and more time working on my own shot placement with open sights! We had a lot of fun, and it was amazing to see how this simple game strengthens the connection between your brain and your eyes.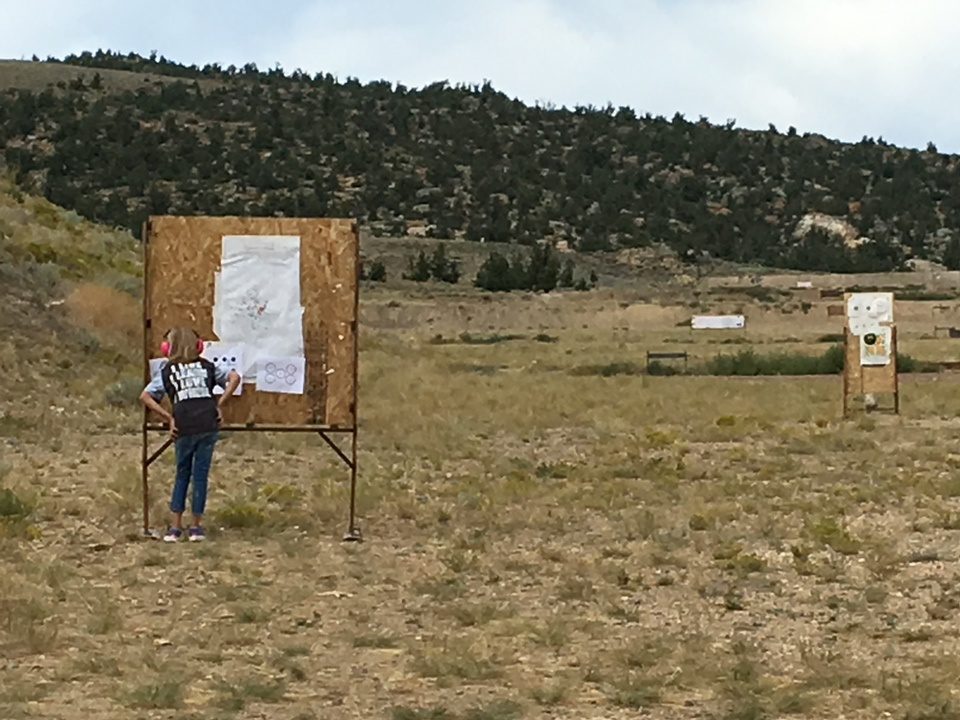 Finally, I pulled out the whole "make learning fun to fool your kids" trick and asked Addison math questions. She was required to solve the problem and then shoot the circle containing the correct answer. Luckily, I know my kid loves math, so this drill was fun for her. Even when she didn't hit the correct target, she answered the math questions accurately, so she felt like she won either way. And that was the point of the day: to have a great day shooting with my daughter while increasing her knowledge and skills as a shooter.
If you get the chance to take a child to the gun range, consider it an honor to have the opportunity to impact the next generation of gun owners. Set yourself up for success by understanding the interests and strengths of the kid. Teach them about safety, educate them on the equipment that they will be using, and provide them with a fun environment in which to learn. It will be a day you will both remember.
MSRP Info
CCI Clean-22: $7.99 (100 rounds)
CCI Quiet-22: $34.99 (500 rounds)
Henry .22 Lever Action Rifle: $378.00
About Ashlee Lundvall

Ashlee Lundvall writes a blog titled "Redefining Life,"  that follows her rise from a debilitating injury as a teenager to Ms. Wheelchair USA in 2013. Her first book, "A Redefined Life," was published in February of 2016, and she is on National Pro Staff for Mossy Oak and the NRA's Disabled Shooting Sports committee. Ashlee is also the recipient of the 2017 SCI Foundation Pathfinder Award. Ashlee truly shines as a keynote speaker at outdoor industry and disability related events and conferences. She is passionate about mentoring newly injured patients, and loves to pass on her love for adapted outdoor recreation! View all posts by Ashlee Lundvall →