Girls Who Sell Guns – Morr Indoor Range and Training Center
This month, we are going to get at home on the gun range in this edition of the series, "Girls Who Sell Guns." Each one of the ladies in this series is as impressive as the next, and each comes from a unique life-perspective and background. In this post, we have the honor of talking with Tracy Fornwalt, co-owner of Morr Indoor Range and Training Center in Lancaster, PA.

Sponsored by AZFirearms
Cheryl: Tracy, have you always been involved with the shooting sports, or is the firearms industry something you came into as an adult?
Tracy: I only recently discovered the industry. I spent many years working for food and beverage manufacturing companies but always knew at some point I wanted to pursue business ownership. When my cousin was looking at expanding his business, we started exploring options. I purchased a firearm and began taking classes. As we looked at expanding his retail store, it became clear that also adding a range and training space would open up more opportunities. We also realized we had many complimentary skill sets. After we completed a business plan, we decided to become partners and expand from a small retail store to our new location with nearly 3,000 feet of retail space, a 12-lane shooting range and our Community room where we hold trainings and events.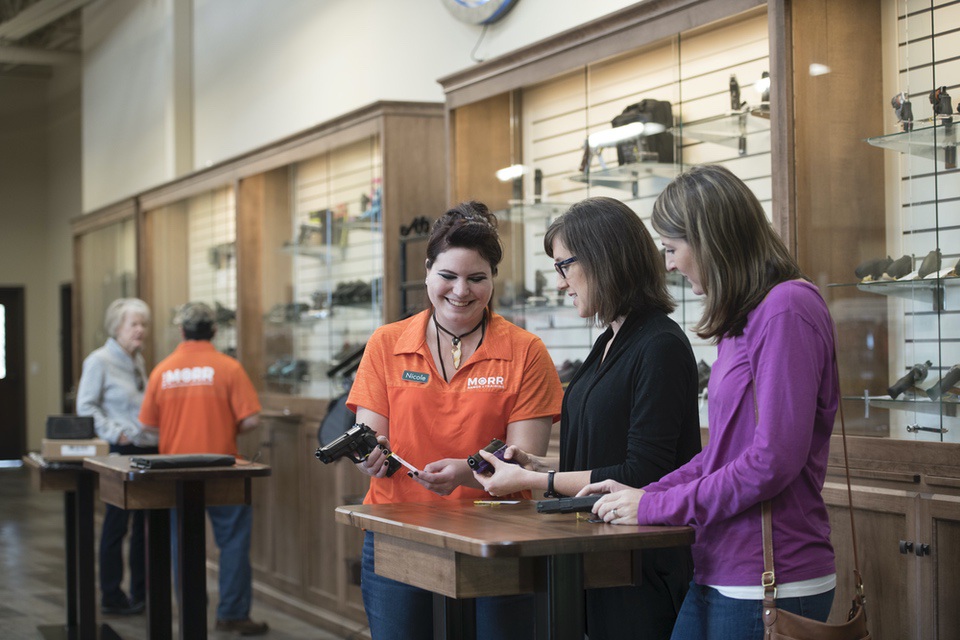 Cheryl: By looking at your website, we get the idea that your range is very much like "home" for men, women and families who come to learn and train together.
Tracy: Absolutely. We are committed to providing a comfortable space where everyone, including women and families, can find a safe and fun atmosphere for participating in shooting sports. We are open to the public and serve all skill levels. We welcome locals, but we've also seen tourists from neighboring states, as well as countries all around the world.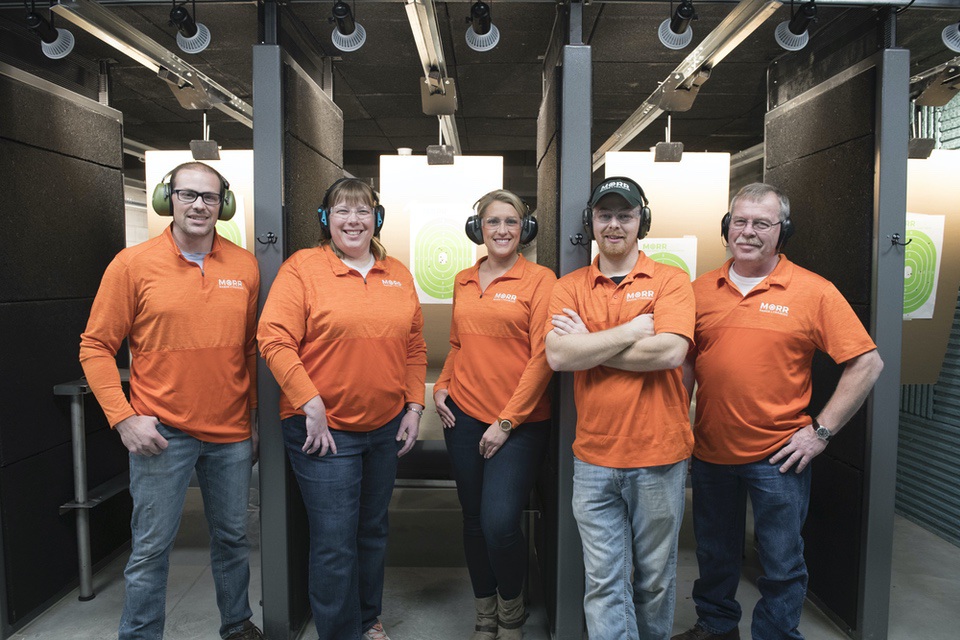 Cheryl: You and your Team are passionate about serving your community, and you use the hashtag #DoMorr in your social media posts. Can you tell us more about what that means to you and your clients?
Tracy: Our Team is committed to supporting our community and paying it forward to deserving organizations. This year, on our second annual Community Day, we collected nearly 500 pounds of items for our local food bank, raised funds to purchase a rifle and accessories to support PAL Outdoors, an extension of the Police Athletic League that provides young people with exposure to hunting and the outdoors, and kicked off a year-long partnership to bring awareness to Veteran Suicide Prevention. We all grew up in this community, and we welcome friends, neighbors, family members and visitors into our business.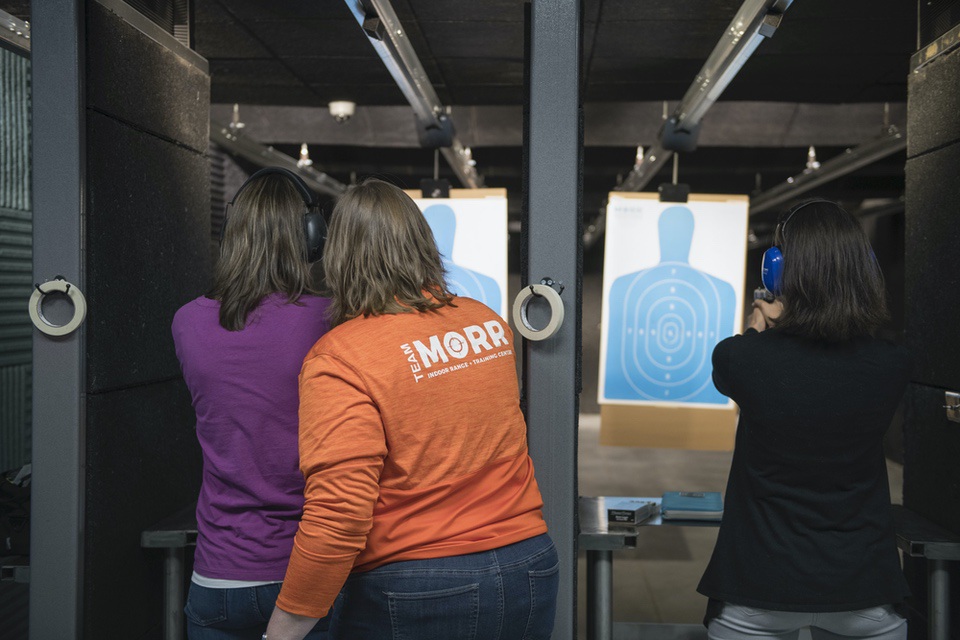 Cheryl: It is so important to help people who are brand new to the shooting sports have a safe and fun experience. I see that you specialize in exactly that. Please tell us about your "Guided Shooting Experience" at your range.
Tracy: We've designed a comprehensive package that provides new shooters with everything they need to be safe and successful their first time at our range. The Guided Experience Package includes the lane time, firearm rental, ammunition, eye and ear protection and targets. One of our Range Safety Officers works with the new shooters to help them select a firearm that's right for them, reviews all the safety procedures they need to practice and helps them get started shooting. We find this personalized experience helps first time shooters to immediately build competence and confidence and sets them up to be safe and have a great time right from the start.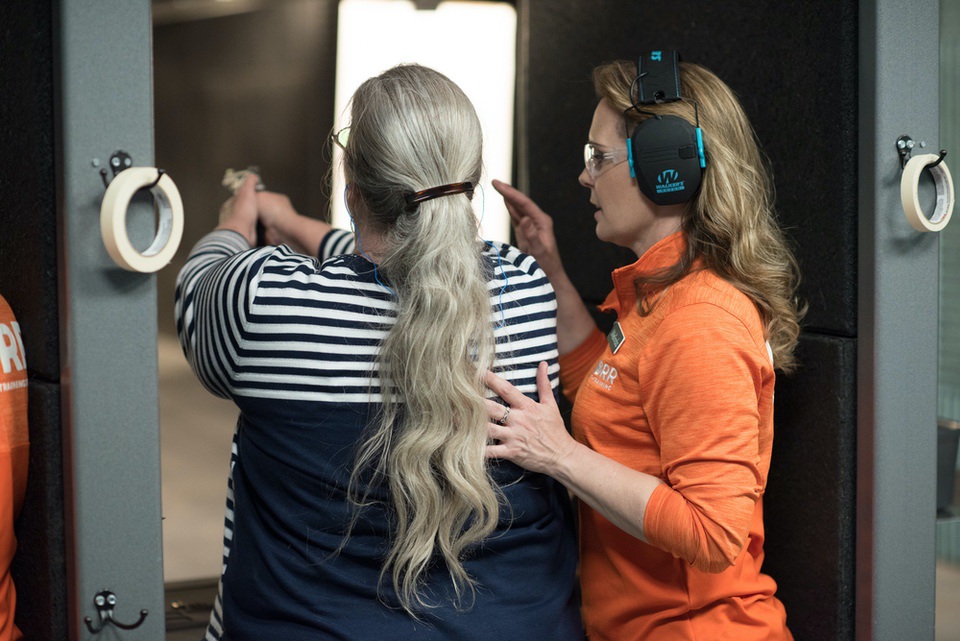 Cheryl: Staying proficient in the skillsets involved in the shooting sports is so important. As we are settling into the colder months, your climate controlled indoor range offers your clients the opportunity to keep up with that practice. How important would you say this is?
Tracy: Practicing regularly is absolutely essential. To borrow a phrase from some peers I greatly admire, shooting is a perishable skill. Our members who come regularly and practice and work hard to improve their skills are definitely the more accurate shooters. We keep the range at 70 degrees year-round, so we offer a comfortable environment no matter what the weather may bring. Hunters definitely like the controlled environment as they are getting ready for the upcoming season.
Cheryl: What would you say is your most popular class or training?
Tracy: We are still building out our trainings and events, but our First Shots classes for new shooters and our Ladies' Nights are selling out regularly.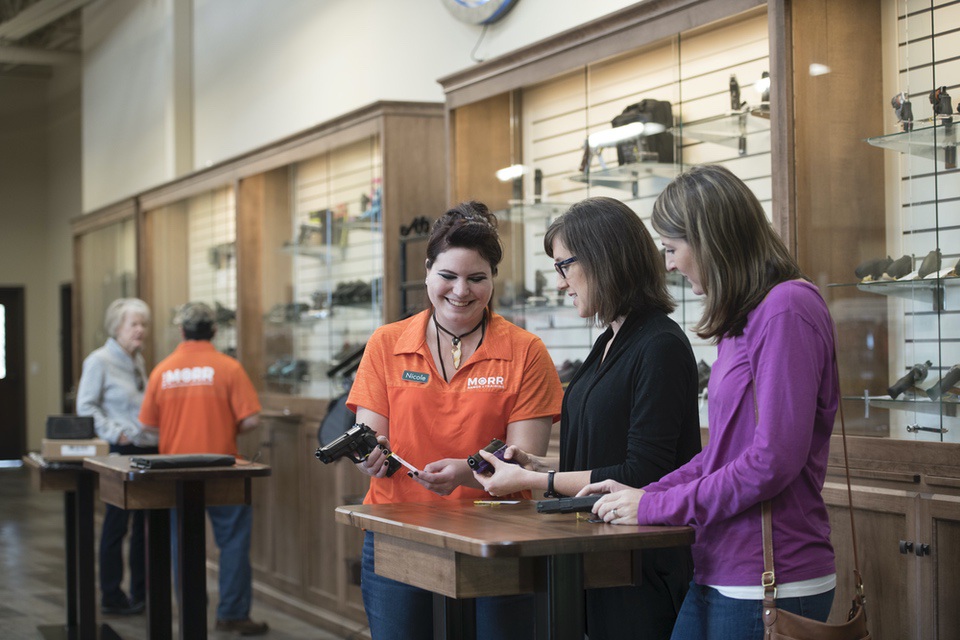 Cheryl: What else would you like people to know about you or your brand?
Tracy: Overall, we want to create a community feeling in our facility where everyone is committed to safe, responsible, educated firearm ownership and enjoyment. We have what you need to shoot, shop and train in a safe and comfortable environment.
Find out more about the Morr Indoor Range and Training Center here.
About Cheryl Todd

Cheryl Todd is the executive producer and co-host of "Gun Freedom Radio," owner of AZFirearms Auctions, Pot Of Gold Auctions and founder of the grassroots movement Polka Dots Are My Camo. Cheryl is the Arizona state director for The DC Project and travels the country speaking as a champion for our Second Amendment rights. She is a driving force in preserving the legacy of freedom for generations to come. View all posts by Cheryl Todd →