Cooking with GWG Clothing: Chinese Orange Grouse
GWG Clothing's Teresa Lugan submitted this great Chinese Orange Grouse recipe recently over at the blog. We can hardly wait to try it, and frankly, the photo makes our mouths water! ~BB

Sponsored by GWG Clothing
Hunting season is finally here! It's time to buckle down and start working hard to fill tags and freezers with some high quality protein for myself and my family. Since my elk license isn't valid until October, I'm taking advantage of this tag-less September to harvest as many dusky (blue) grouse as legally possible. Before we pack it all away, I HAVE to make Chinese Orange "Grouse" and I decided to share the recipe so you can too!
If you've never heard of grouse before, they're basically the "chicken of the woods" because they sound, look, and taste just like chicken, except BETTER! They're free of all the additives, preservatives, and whatever else you find in store bought chicken – plus I can spend tons of much needed time in the mountains responsibly sourcing them myself. Talk about a win-win!
I'm lucky enough to live in a part of New Mexico where we have an abundance of grouse. We have a limit of 3 per person/per day, with a total of 6 in possession, for up to five days after the season ends. Kind of confusing, I know! If I'd like to have any stored away for the upcoming year I can simply request a permit from the Game and Fish to do so. I don't plan on going through that process until we're closer to the season end (remember the 6 in possession rule?) so the meantime I'll cook it fresh or give it away, with a G&F compliant letter, to family/friends. This allows me to harvest, enjoy, and share more than 6 total in the entire season, because let's face it, grouse is SO GOOD but SO SMALL!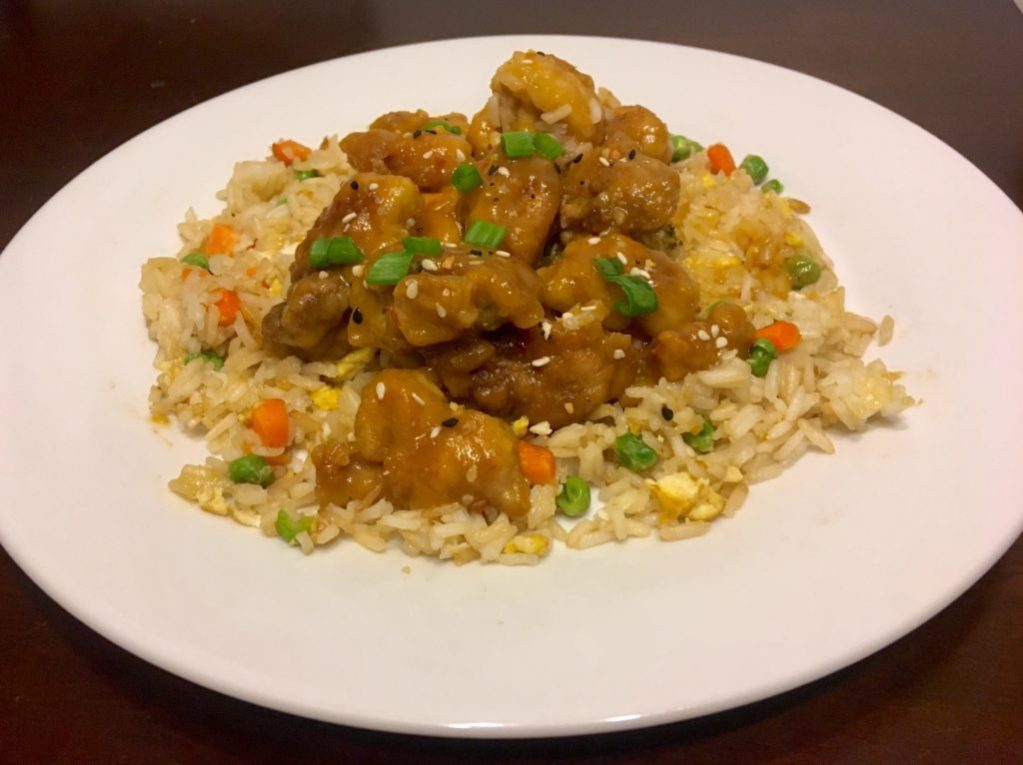 Chinese Orange Grouse
When it comes to cooking grouse I have my go-to seasonings and marinades, but sometimes they can get old. A couple of years back I decided to try my hand at Chinese Orange "Grouse" and let me tell you, I've never looked at grouse (or orange chicken) the same way again! It takes a little bit of time and effort, but I promise it's totally worth it. Whether you want to try something new with your grouse meat or you want to introduce someone to wild game for the first time, this recipe is the way to go. Although I wouldn't blame you if you decided not to share! So here's what you'll need to get started – after you harvest your grouse of course. Skip over to the GWG Clothing's site to download this delectable dish.
We imagine you might substitute other wild birds, or even chicken, in this dish.
About The WON

The Women's Outdoor News, aka The WON, features news, reviews and stories about women who are shooting, hunting, fishing and actively engaging in outdoor adventure. This publication is for women, by women. View all posts by The WON →