Goose Hunting: What to Expect and How to Prepare
We asked Lana Van Winkle, who is on the pro staff of Shoot Like A Girl, and a coordinator for Sisterhood of the Outdoors, about goose hunting. This former waterfowl guide and world champion duck caller knows a few things about geese as well.

What are the different species of geese to hunt?
Like most waterfowl, there are several different goose species. The most common geese that are hunted include the following: Canada geese, specklebelly geese, snow geese and Ross's geese. However, for a complete list of geese, check out this site.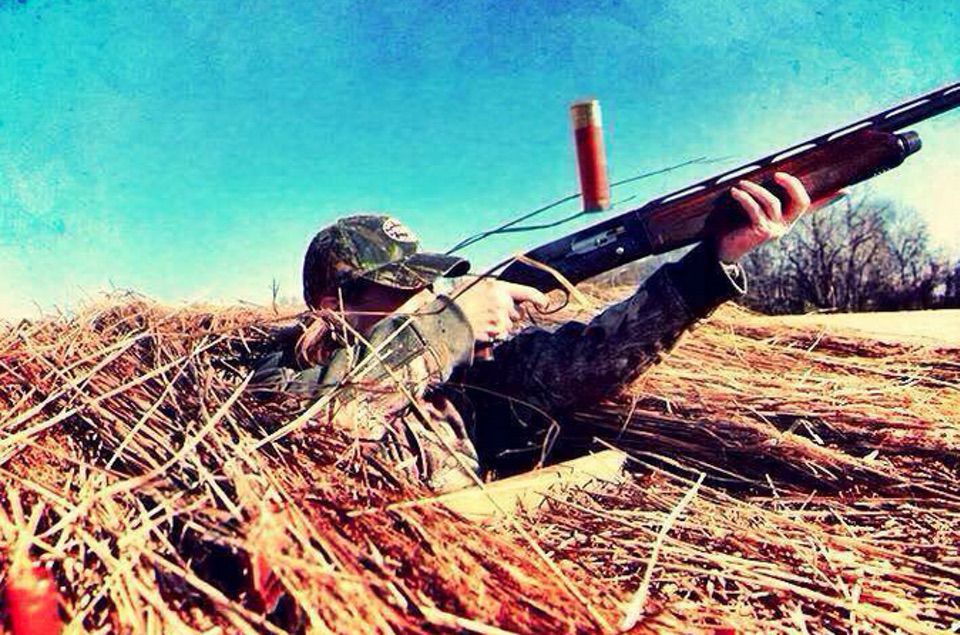 What are the different styles to hunt geese?
A layout blind is a blind that lays on the ground in an agricultural field. This is the most common way to hunt geese.
A pit blind, which is a metal box put into a hole into the ground. It will have a rollback lid or a flip-top to help conceal you from above.
Spot-and-stalk style hunting. If you see a field of geese and there is a ditch or something that conceals you, so that you can stalk up on the geese close enough to shoot, you may take advantage of this method. Of course, you need to make sure you have permission from the property owner(s).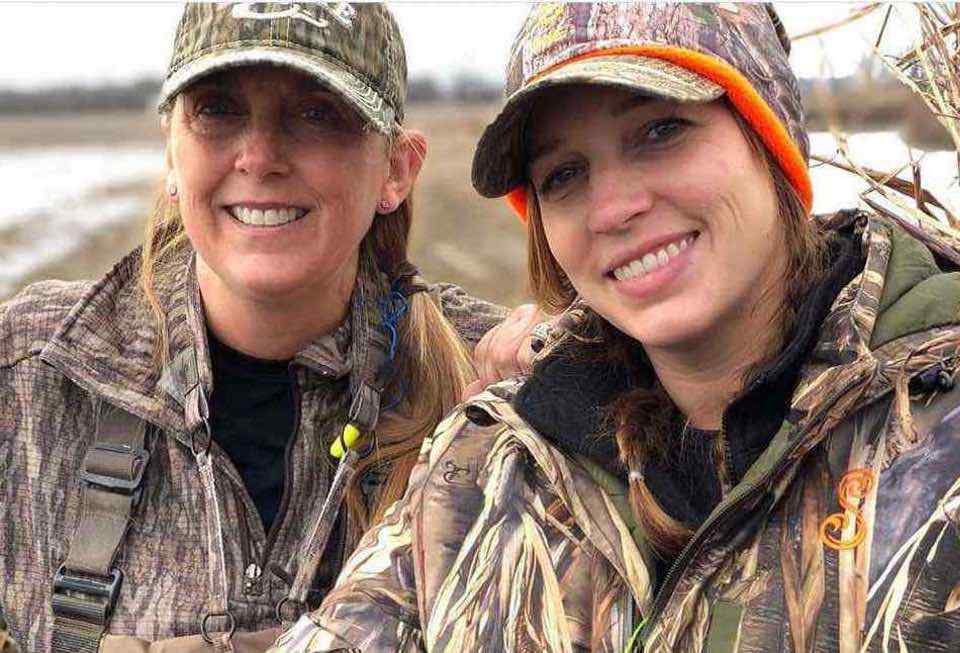 What should you wear goose hunting?
I recommend wearing a pattern that fits the terrain you will be hunting. If you will be hunting from a concealed blind, the pattern is not as crucial. In a concealed blind, most camo patterns will work. If you are in water, you will want to wear waders. In a dry field, you can wear rubber boots and camo clothing that will keep you warm – depending on the temperatures, so layer up. A facemask and gloves are also other clothing you will want to include.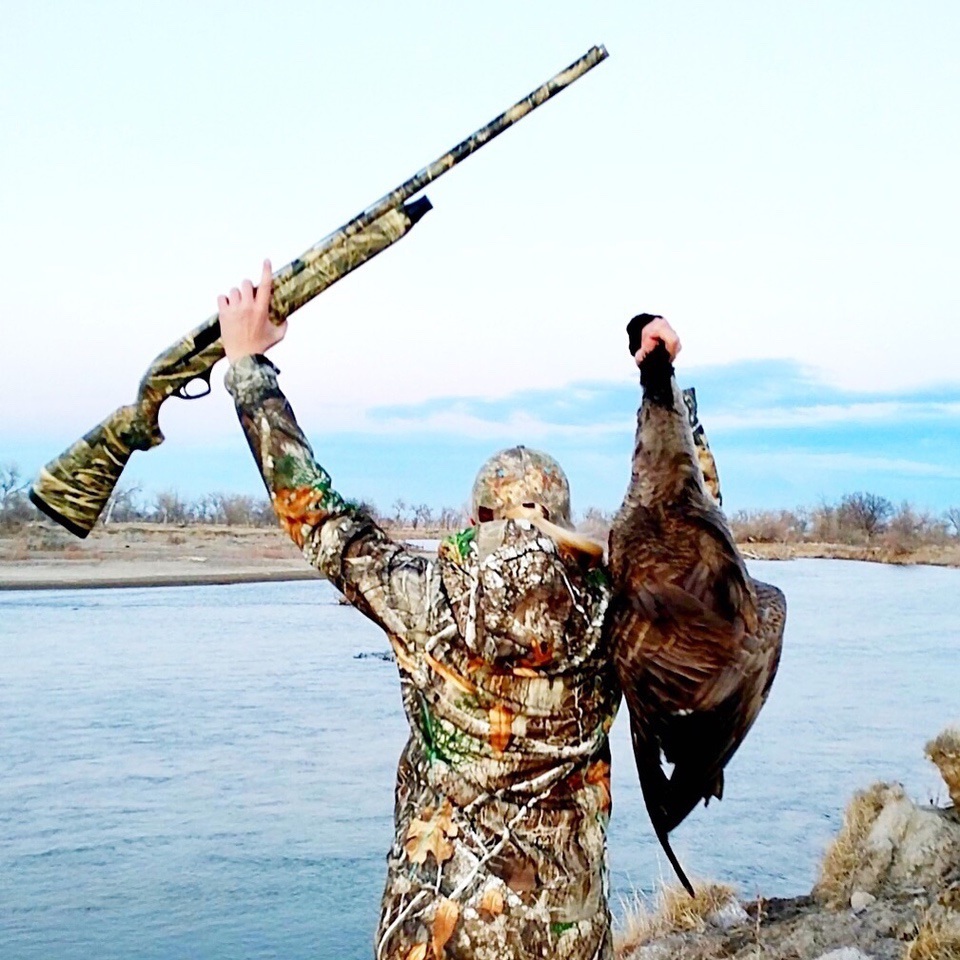 What type of gun should you use?
A 12- or a 20-gauge shotgun are the most common gauges used for goose hunting. A pump shot gun or a semi-automatic are the 2 most common styles of guns used for duck hunting. A pump shotgun may be more reliable. The drawback to a pump is you have to pump the gun to cycle each shell and you may have more recoil. A semi-automatic will allow you to shoot consecutive shots with just a pull of a trigger. The recoil tends to be less on a semi-automatic. It is important to keep guns in proper working condition to get the best performance from them. Choke sizes vary also. Ask your guide or mentor which chokes to bring. You will also want to bring along a gun case to protect your gun to and from your hunting set-up. During the regular season, you will need to make sure you have a plug in your gun. During the spring conservation hunts you may remove your plug. Note: Always check with your state wildlife agency's rules and regulations, along with federal rules and regulations.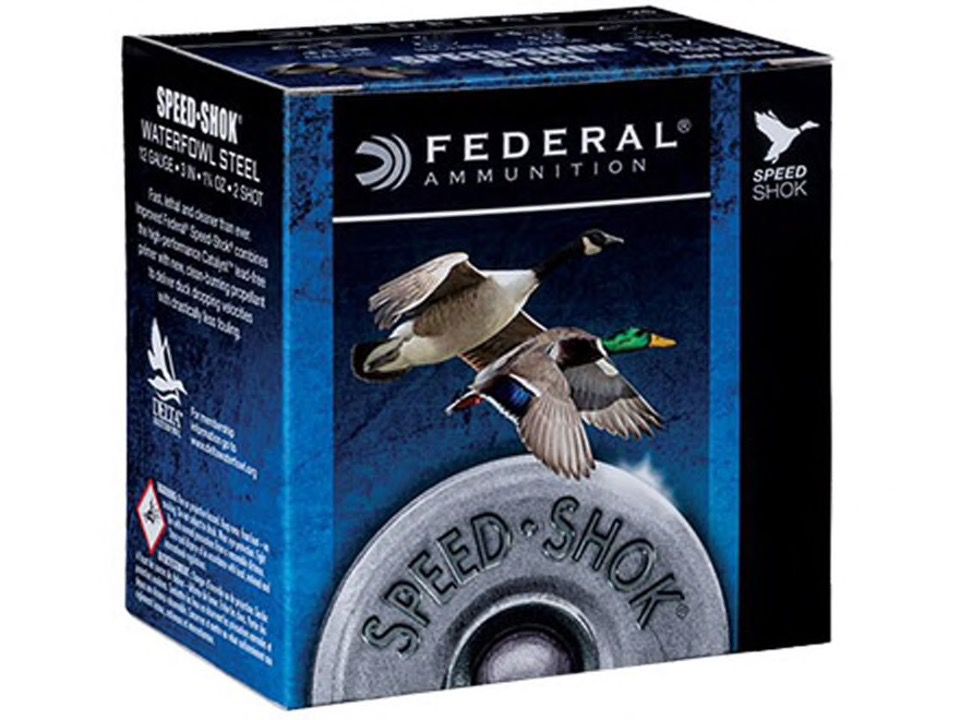 What type of ammo should you buy?
Make sure you are shooting the proper gauge for the gun you are using. You will need to buy shells that are specific for waterfowl. Waterfowl load shells will need to consist of steel or tungsten BBs. BBs that are made of lead are illegal for shooting waterfowl. Most waterfowl loads are 3-inch or 3-1/2-inch long shells. Depending if you are shooting in a field or close quarters will determine what shot size you want. Shot sizes range from BB, BBB or T shot for geese at a range of 10 to 45 yards.
What items should I have in my blind bag?
You will need a blind bag, preferably waterproof. Once out in the field, it is important to have the items you will need to make your hunt more comfortable. Most important is to have your license and duck stamps and any other required permits for the area you are hunting. The second most important item is shotgun shells. A headlamp is a must. It will help as you prepare your set up in the early morning hours. Handwarmers are great when the temperatures are cold. Extra chokes for your shotgun, you might want to use a different size choke if the one you are using isn't getting the job done. Hearing protection is of extreme importance – whether it be a cheap pair of earplugs to a nice set of electronic hearing protection. Shooting glasses with dark lenses. This is an item that is often overlooked because you start out in the dark. So, invest in shooting glasses that come with interchangeable lenses – start out clear and go dark later in the day. Finally, treat yourself to a thermos with a non-alcoholic hot beverage and of course, snacks to feed your hunger until after the hunt. [Editor's note: Babbs was on a duck hunt in Arkansas with Lana last year, and really enjoyed the reheated ribs from the previous night's dinner at Bust-A-Duck Guide Service, wrapped in foil and set on the propane heater!]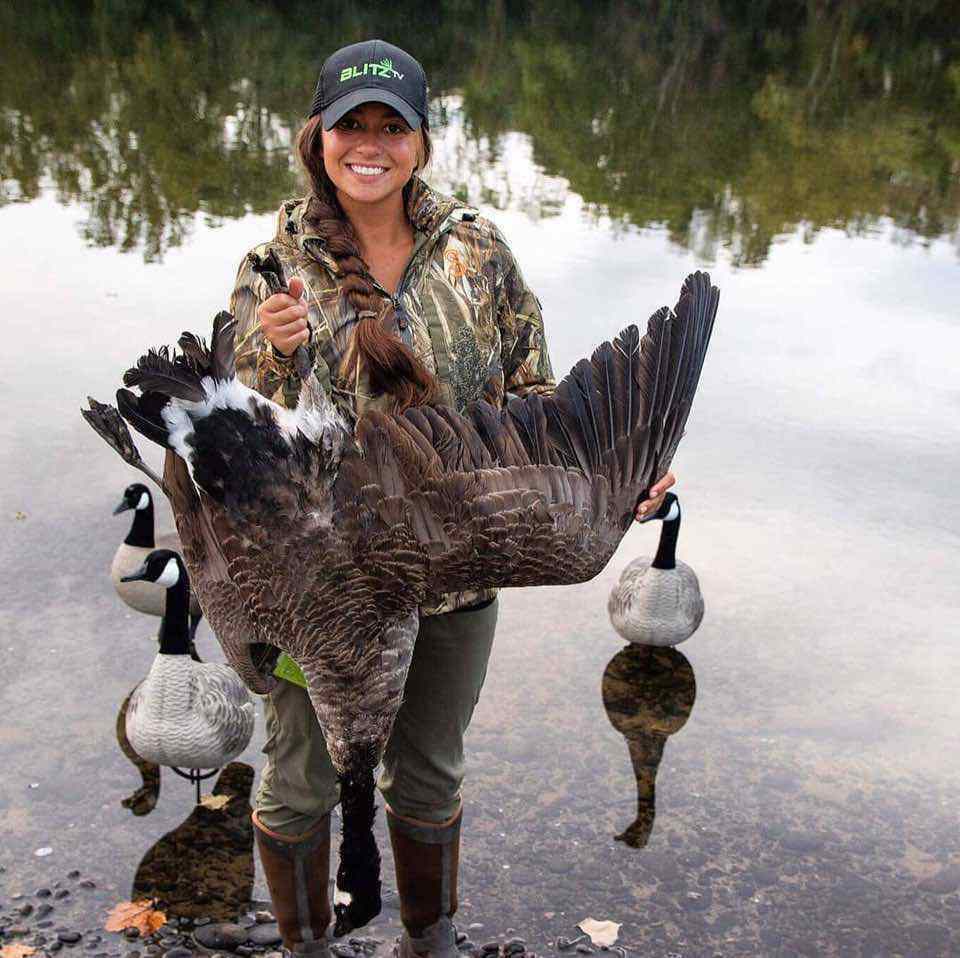 Other tips: It is important when hunting waterfowl to stay perfectly still until the shot is called by the guide or the designated group leader. Another mistake made by new hunters is wanting to watch the birds. You don't want to get caught gawking and the birds. It is okay to take a peek, at the birds as long as you can keep your head down and do not make a lot of movement.
Also, it is imperative to keep track of your muzzle and to make sure it always is pointed in a safe direction and on safe, until you intend to pull the trigger.
I hope you find these tips helpful on your next goose hunt. Remember every hunt is successful, when it is with good friends, making great memories.
About Lana Van Winkle
Guest author Lana Van Winkle is on the field staff of Sisterhood of the Outdoors and Shoot Like A Girl. She is the 2017 Women's World Duck Calling Champion. Her hunting passions are bowhunting whitetail deer, turkey hunting and duck hunting. Although she is well known for her duck calling, bowhunting whitetail deer is her true passion. She has always been active in the outdoors, but started her hunting journey later in life.
About The WON

The Women's Outdoor News, aka The WON, features news, reviews and stories about women who are shooting, hunting, fishing and actively engaging in outdoor adventure. This publication is for women, by women. View all posts by The WON →