Hunting Season: 7 Safety Tips from the Project ChildSafe Staff
In 2019, the National Shooting Sports Foundation (NSSF) marks the 20th anniversary of its Project ChildSafe program. Project ChildSafe has increased awareness of safe firearms handling and storage practices and helped reduce accidental firearms deaths to historic lows. This fall, Project ChildSafe hopes to help educate new and seasoned hunters prepare for an exiting – and safe – hunting season.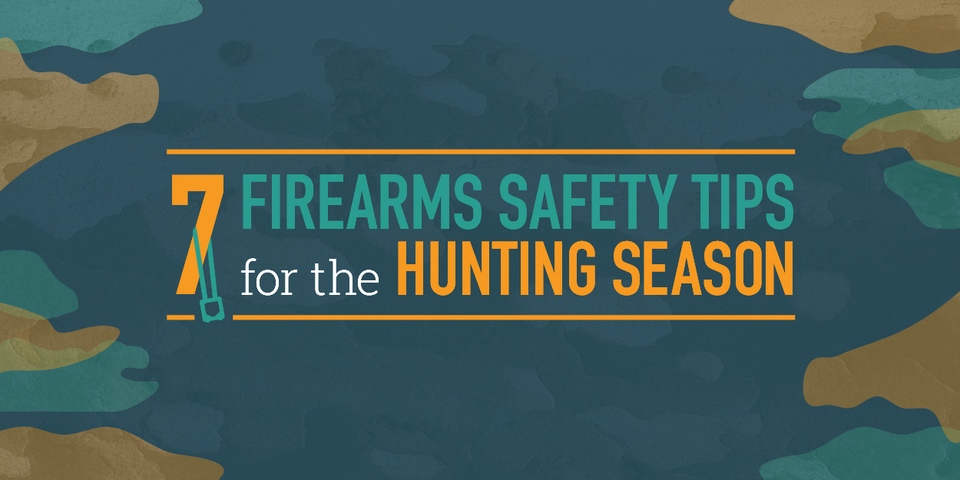 Hunting is a storied and rich tradition, often passed down in families from generation to generation. Whether it's your first hunt or your 500th, it's important to remember that safety is always in season.
Before embarking on your next hunting trip, Project ChildSafe has created resources that can help make for an enjoyable and safe trip. Please refresh yourself, your family and your hunting partners on a few important hunting safety tips:
1. Remember to store firearms responsibly when they're not being used, including at home and in vehicles. Secure storagehelps prevent accidents and help keep firearms from being stolen or misused. Through Project ChildSafe's website, you can find the nearest Law Enforcement partner and pick up a free Project ChildSafe Safety Kit, which includes a cable-style gun lock and safety instructions. Additionally, review Project ChildSafe's gun storage options infographic to find a safe storage option that best suits your lifestyle.
2. Always assume a gun is loaded, and keep the muzzle pointed in a safe direction when afield, at the range and when transporting firearms.
3. Keep the safety "on" when hunting and move your finger outside the trigger guard until you're ready to shoot. Even when exercising this precaution, don't rely on the gun's safety as your only means of preventing the gun from going off. The safety is a mechanical device and can fail, so watching your muzzle and taking a holistic approach to gun safety is critical.
4. Make sure you are easily identifiable and not mistaken for game by other hunters – wear blaze orange when appropriate and use a flashlight when it's dark.
5. Before shooting, be certain of your target. Inspect your surroundings and be sure you know what lies behind your target. Hand in hand with this, remember the gun should only be pointed at a target you intend to shoot.
6. Unload your gun if you're climbing, crossing a fence or stream or getting into or out of a vehicle. Equally important as you navigate obstacles or as firearms are passed back and forth, never pull a gun toward you by the muzzle; pull it toward you by the butt or handle.
7. When hunting alone, always be sure someone knows where you are and when you expect to return. Plan and pack for the worst. If you have an emergency, the keys to being found are giving rescuers the smallest search area possible, and staying putfor as long as you can.
Visit projectchildsafe.org to learn more. For additional hunting tips, review Project ChildSafe's Hunting Checklist for Families and take our "Are You a Safe Hunter?" quiz. For additional firearms safety resources, click here.
About The WON

The Women's Outdoor News, aka The WON, features news, reviews and stories about women who are shooting, hunting, fishing and actively engaging in outdoor adventure. This publication is for women, by women. View all posts by The WON →