Meet Syren Waterfowler and ProStaffer Megan Watts
I recently talked with Megan Watts, an Eastern Shore native who loves to shoot targets and waterfowl, upland game, deer and also love fishing and drawing. She's recently joined the Syren ProStaff and currently is shooting our Syren XLR5 Waterfowler.

Sponsored by Syren USA
The WON: Please will you tell our readers what you want them to know about you?
Megan: My name is Megan and I'm 21 years old, I live in St. Michaels, Maryland, and graduated from Chesapeake College's Dental Assisting program in Spring 2017. I am currently working as a dental assistant, where I am furthering my education to become a dentist/orthodontist.
I also love art and my preferred medium is colored pencils – drawing fish and other wildlife. My grandmother had a huge role in my life and taught me all that I know with art. I have had 3 pieces published in local Talbot County magazines where I live.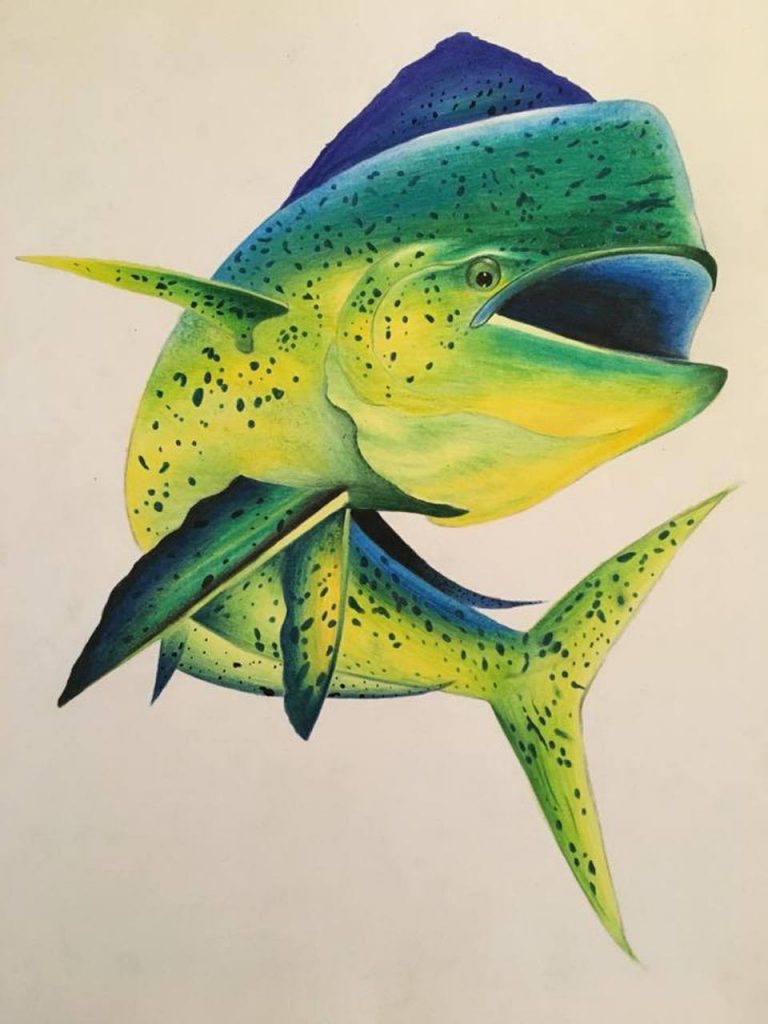 The WON: How did you discover the shooting sports?
Megan: I was about 7 years old when I wanted to start hunting. My dad kept coming home with all these gorgeous ducks, and I asked him to take me so I could see what hunting was about. My mom was not fond of the idea, though. She never really liked hunting or guns to begin with, but decided it was OK – only if I took the hunter safety course and shot on the local Clay Busters 4-H team.
When we got to the range during the hunter safety course, and also my first time shooting skeet, I hit 4 out of 5 clays. I was very excited, so I shot with the Clay Busters for about a year. There were other girls and boys on the team, but I felt overwhelmed and was disappointed that I wasn't instantly wasn't as good as them, not really factoring in that they were twice my age. I also didn't feel that my coach at the time was as supportive as he could've been, so I stopped shooting after that.
In 2015, when I was 17, my mom found a local shooting group with the Caroline County 4-H club. She suggested I join and try shooting again now that I was older. The first year I qualified for the Maryland State 4-H shoot and then, in 2017, I made the Maryland state team and we traveled to Nebraska for 4-H Nationals.
Since then I have been hooked on shooting sporting clays and this summer, I won the National Sporting Clays Association (NSCA) Maryland State Lady Championship (which is a concurrent class) and received a Syren gun as part of my prizes, in-state C class champion (which includes boys and girls), and Junior second (which is also a concurrent class). I shoot a 12-gauge Syren Elos over/under shotgun.

The WON: How did you get involved in waterfowl hunting and how long have you been doing it?
Megan: As stated above, I was about 7 and was so persistent with asking my dad about taking me, so he took me to just watch my first time, to make sure harvesting a living animal wasn't going bother me. Sure enough, it didn't. He made me clean one of his ducks, too, and told me, "If you can't clean it, you can't kill it, and if you can't eat it, don't kill it." I have lived by those words for 15 years.
The WON: Can you tell us about your favorite cause or charity?
Megan: My favorite organization would be the Maryland 4-H Foundation. 4-H has helped build me. I am able to stand up in front of people to talk and give speeches in school because of 4-H. I am able to comfortably and assertively represent companies I'm now sponsored by at events without being shy or waiting to be talked to first. 4-H has provided me multiple scholarships for college and multiple life skills. I shoot the Maryland 4-H benefit shoot every year and was High Over All (HOA) Lady in 2017 and 2018.
I do also shoot almost every charity and special-cause shoot that our local ranges host, including Shoot for Shelter, Lions Club, Young Farmers, and Ruritan, just to name a few.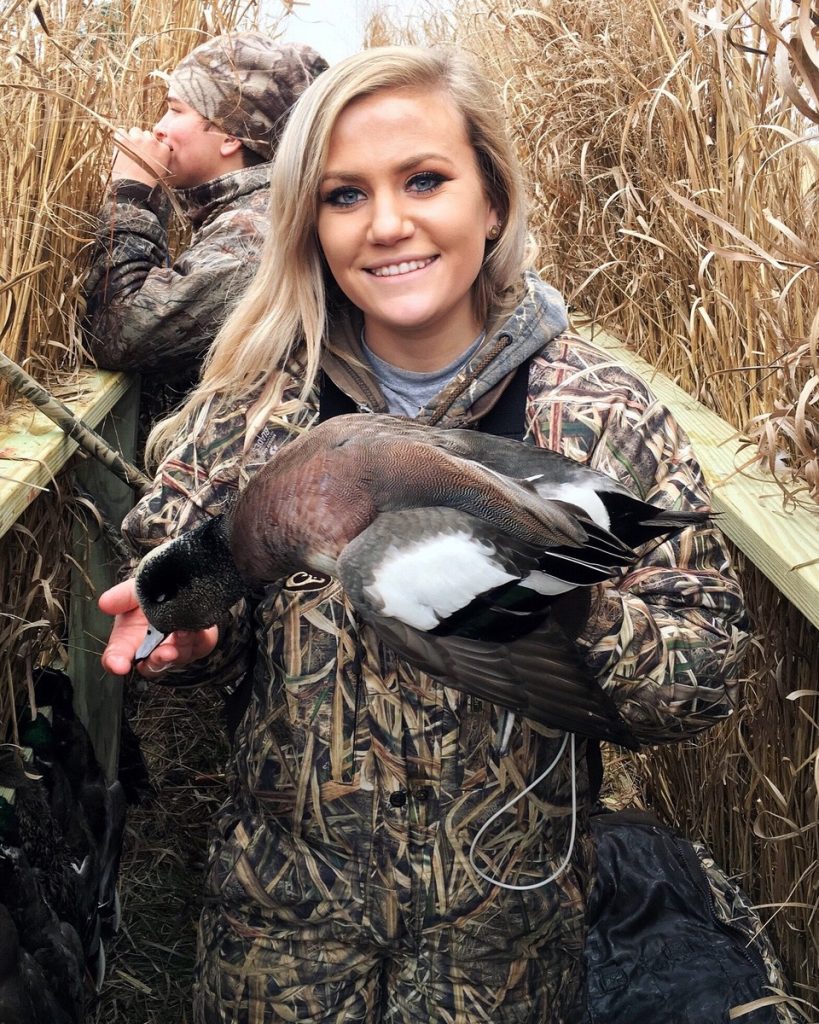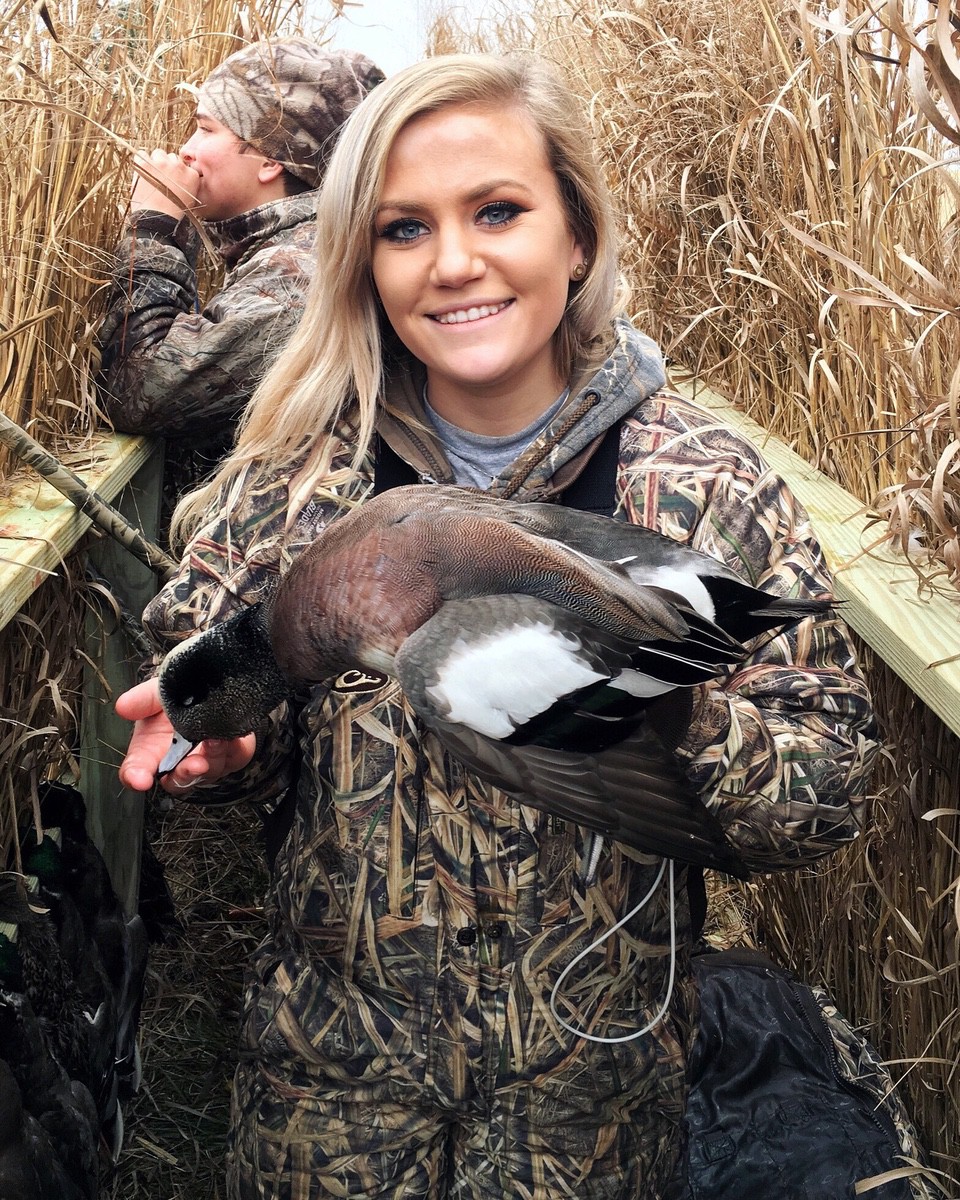 The WON: When women ask you why you shoot a Syren, what do you say?
Megan: When hunting, I've always shot a "man's" gun that's always too long for the bulky clothing I'm wearing trying to stay warm. The stock would get caught in my armpit [Editor's note: Megan is 5'3".], and I would struggle to get the gun to my shoulder where I could shoot comfortably in time to hit ducks coming in. I started shooting the Syren Waterfowler and instantly was amazed. The stock wasn't awkwardly long, the fit and balance of the gun were perfect to my build to where I didn't need ANY adjustments to my gun. Shooting the Syren Waterfowler, I noticed my stock wasn't being caught on my jacket or clothing when trying to mount, and I wasn't having to extend my arms way out to even hold it up. The guns just fit naturally. This also applies to my target guns. They fit me right out of the box!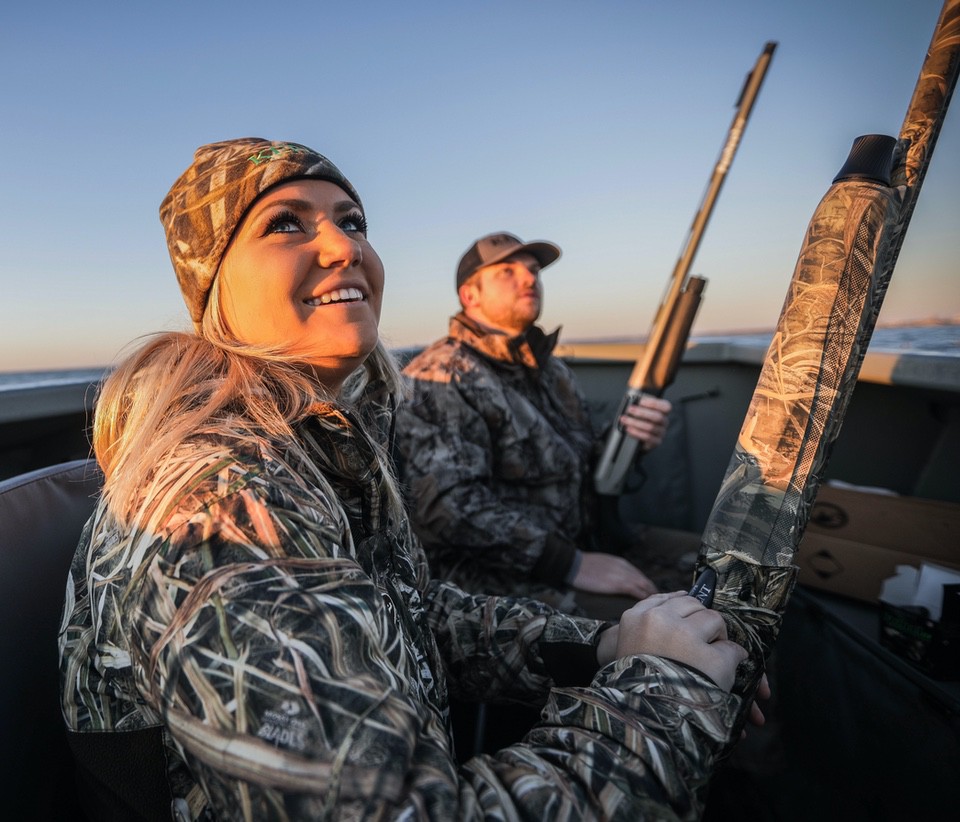 The WON: What type of feedback are you getting from women who are experiencing this line of shotguns?
Megan: Through my Instagram account @waterfowlqueen and Facebook page, I've had women say "I love my Syren XLR5,","The Syren Tempio is beautiful, and shoots nice too!" and "Huge Fan." All can be found under pictures and videos of me shooting or hunting. I've recommended the Syren Waterfowler, Syren Elos and Syren Tempio to many upcoming hunters and sporting clay shooters and I even have men send me direct messages asking for their girlfriends, daughters and wives.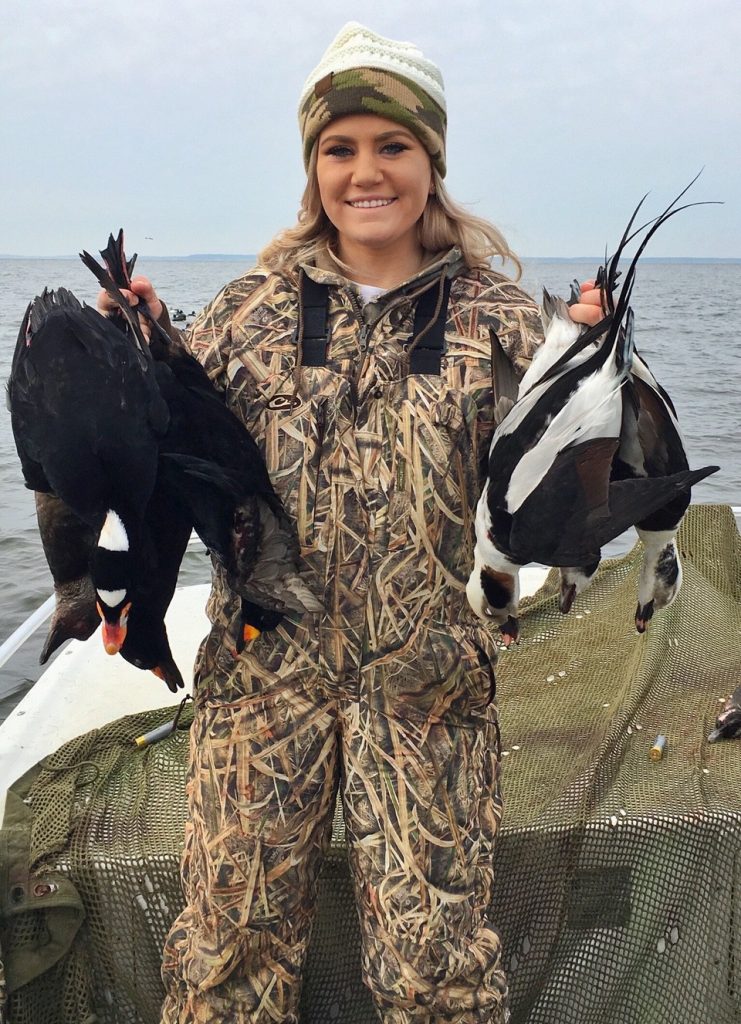 The WON: How much interaction to you get on your social media pages? Which one do you think is the best for being an influencer?
Megan: On social media I do look at my insights on Instagram and my "reach" is about 50,000 to 55,000 people per post for my 23,700 followers. I believe Instagram has the best outreach for promoting products and getting interactions with viewers/followers. Instagram keeps it simple by allowing you to see all pictures/videos, with most posts having minimal words, allowing a company to easily promote their products. I've found some ways work better than others and I've averaged about 10 to 15 new followers per day by doing the system that works for me.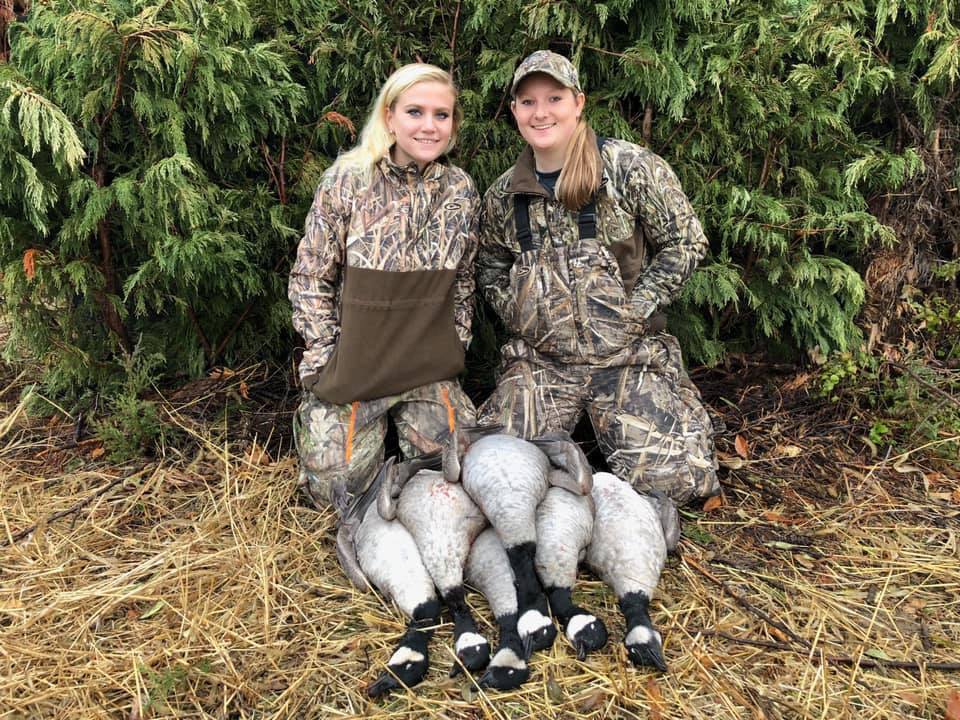 The WON: Who are sponsors and how did you get them?
Megan: I have recently joined the Syren ProStaff promoting its waterfowl and target guns, Tanglefree Waterfowl Decoys, Adrenaline – The Finisher, Drake Waterfowl Systems, Clenzoil and Kent Cartridge. I truly believe representing companies that stand for their products and back up their products 100%. If I don't believe in something, I DO NOT believe in promoting it or selling it to others. I kept pushing to be with Syren because I had been shooting their Syren Elos 12 gauge for about 18 months and absolutely LOVED it. I now own 4 Syren guns within a 2-year span.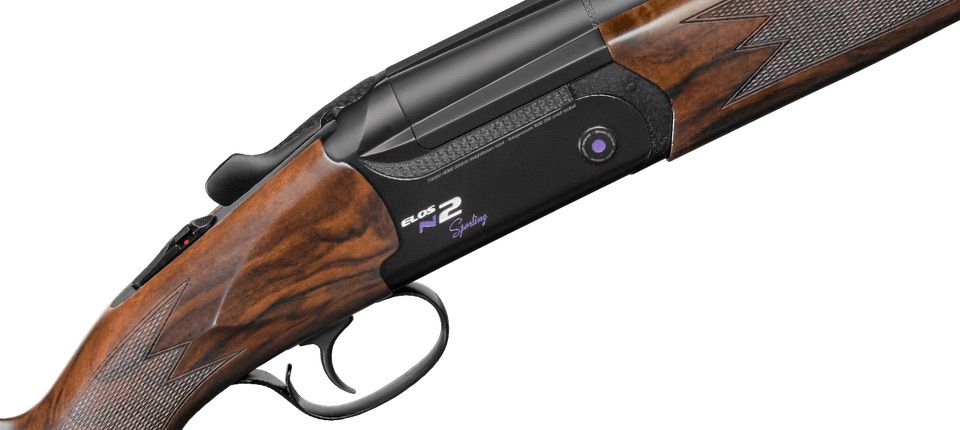 The WON: Why is it important that a woman have a shotgun that fits her?
Megan: For so many reasons … I've seen many women not be able to hold up full-size guns for any period of time and having the gun barrel instantly drop because the gun is too long, too heavy and awkward. I've seen women leaning backwards to compensate for the weight of guns (I used to do this, too, but then leaned way too far forward to compensate.) You'll also have a huge boost of confidence when the gun fits you correctly because you'll hit more targets or waterfowl because you're not holding a gun that's way too big for you.
The WON: What's the best way for a woman to start competing in shotgun tournaments?
Megan: Based on my personal experience, I started out at the smaller local tournaments, and benefit/charity shoots. I was so easily intimidated by others' scores and nicer guns, and just people in general when shooting, that I would shake from being so nervous about missing targets.
But the average score for a fun shoot is around a 28 to 34 out of 50. You're shooting a score that the average person would shoot, which puts you in a Lewis class, making you eligible to win money and or a prize. That builds your confidence – even if you shoot in the 20s.
Once mine was built up a little more, I noticed I started picking up a few more targets because I was more relaxed. I then moved onto the next phase of shooting registered targets with the NSCA and the National Skeet Shooting Association (NSSA). My nerves were through the roof, but I still shot it wanting to have the experience. I thought you had to be a world class shooter to shoot registered targets, not realizing there are multiple classes based on your scores. I started out in E class, where I was shooting against others just like me. As you get better and win your class, you get "punches." Once you reach the required amount of punches, you move up in class. I'm in C class now; so, no matter where you start, you're not alone.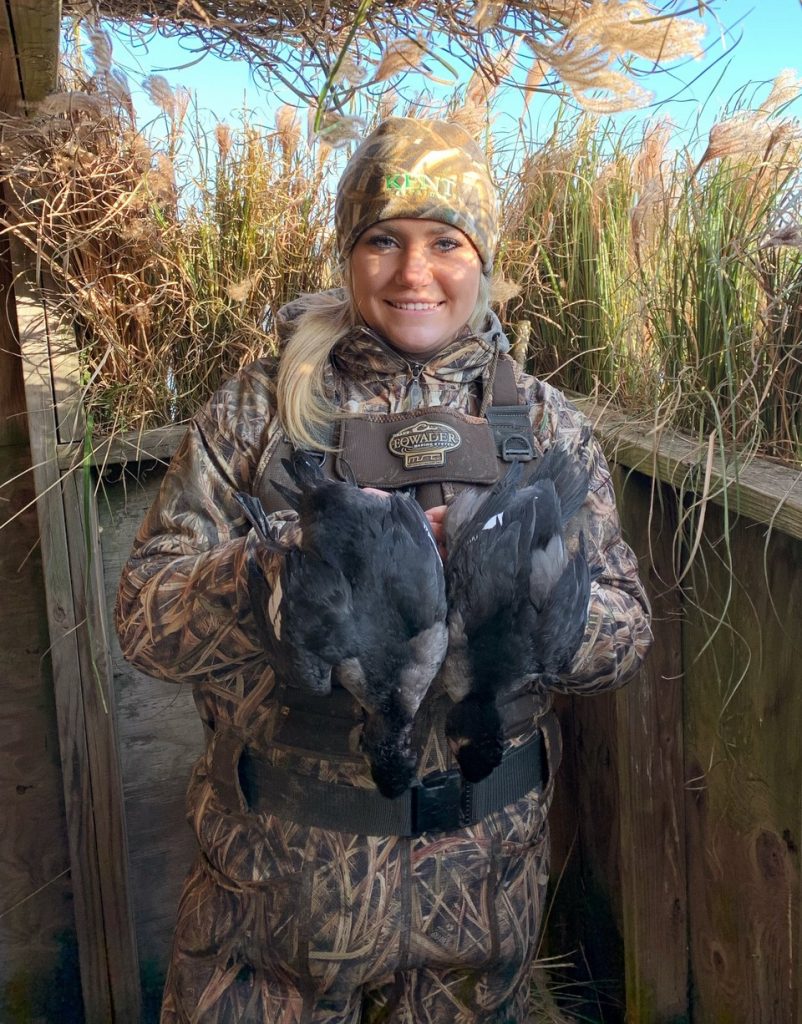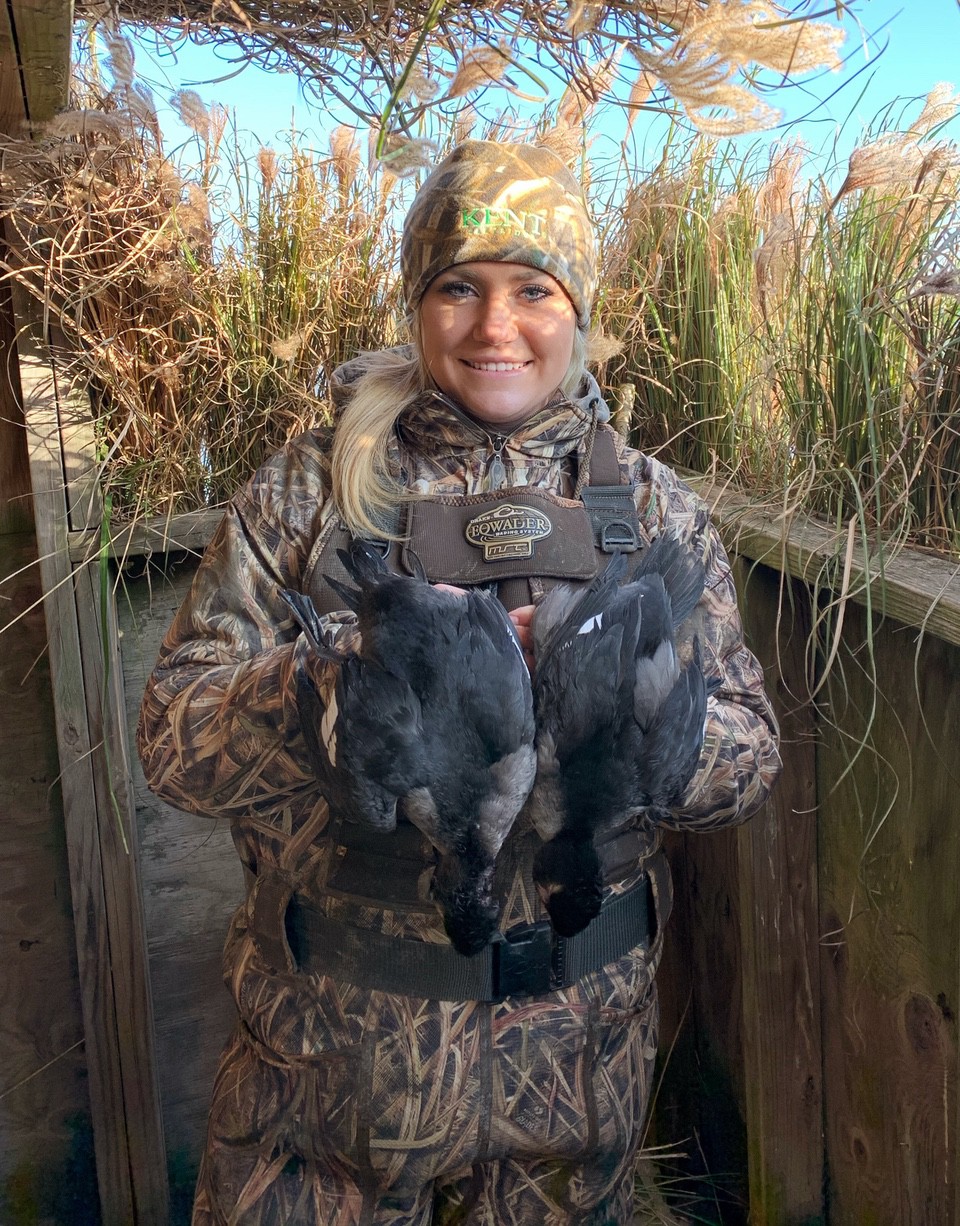 The WON: How many days are you planning on hunting this season? How do the new rules on limits affect you?
Megan: I hunt EVERY Saturday and I now am able to hunt Thursdays, as well. I never pass up an opportunity to go, whether it's with family or friends. The new limits and rules really don't affect me or bother me too much. Bird limits get placed in effect for a reason. Mallard limits were dropped down to 2 for this season and only 1 hen. We never really shoot mallards very heavily, so it doesn't bother me. We get a mixed bag every time we hunt and something is always a surprise. Opening day I was able to shoot a Eurasian wigeon and they're primarily from Europe. I am saddened by the goose limit being dropped to 1 per day in 2, 15-day splits, as I love to prepare and eat it.

The WON: Please give us some tips on how to get started in hunting.
Megan: First, I would start off with talking to or asking advice from experienced outdoor enthusiasts to see if you feel you'd actually like the sport. Second, ask a friend you trust – or someone you know hunts and who is solely into an ethical hunt – to take you hunting. Thirdly, make sure you're prepared for the conditions. If you're going to be in or around water, be sure to wear waders. Drake has several styles for women. If you're going to be in a snowy field, bring "Hot Hands" hand warmer packets, muck boots, bibs, etc., to keep you warm. You need to be prepared with multiple layers, or it can be miserable – easier to take things off than not having enough to wear. Fourth, check out the Internet, social media and articles from hunting magazines, as they are banks of knowledge about what works for in certain areas versus what doesn't work.
Find a Syren shotgun to fit your needs and the Syren Waterfowler here.
About Lynne Green

Lynne is on to her next adventure after over four years in Maryland with Caesar Guerini and Fabarm as the Brand Manager for Syren (a line of shotguns made for the ladies). She has attended dozens of demos and events and has been honored to get to meet and introduce hundreds of ladies and young girls (and lots of boys and men too) to all 3 brands and to shotgun shooting! Lynne has learned so much about shotguns – gun fit, eye dominance and mechanics – that shows her just how much more there is to learn. She now is doing marketing and branding consulting and also plans to stay active in the outdoor industry, do more hunting and sporting clays, shooting lessons and add some fly fishing to her repertoire. She'll be based in the Dallas Fort Worth area. View all posts by Lynne Green →