My Project ChildSafe: 6 Grouse Hunting Safety Tips
When hunting, it is always important to dress for the conditions, and I'm not referring to the weather only. Having the right gear can significantly improve your hunt and keep you safe. Here are 6 grouse hunting safety tips for your trip to the woods.

Sponsored by the NSSF and Project ChildSafe
6 Grouse Hunting Safety Tips
1) First, make sure you have a blaze orange hat and vest. Also keep in mind, you'll want to know your state's regulations on just how much blaze orange you are required to wear on a hunt.
2) Next, grouse cover is typically full of young growth trees and brush. You'll want to wear a good pair of safety lenses, not only to protect your eyes, but also, some lenses will help you see better in different light conditions.
3) Hearing protection is also important. You'll still want to be able to hear birds flush, so the best kind of ear protection for hunting allows you to ]hear your surroundings, but blocks the boom of your firearm.
4) Now this might not seem obvious, but footwear, footwear, footwear! A good pair of boots makes all the difference in keeping your feet dry and keeping you upright – meaning you're not tripping all over the place on uneven ground.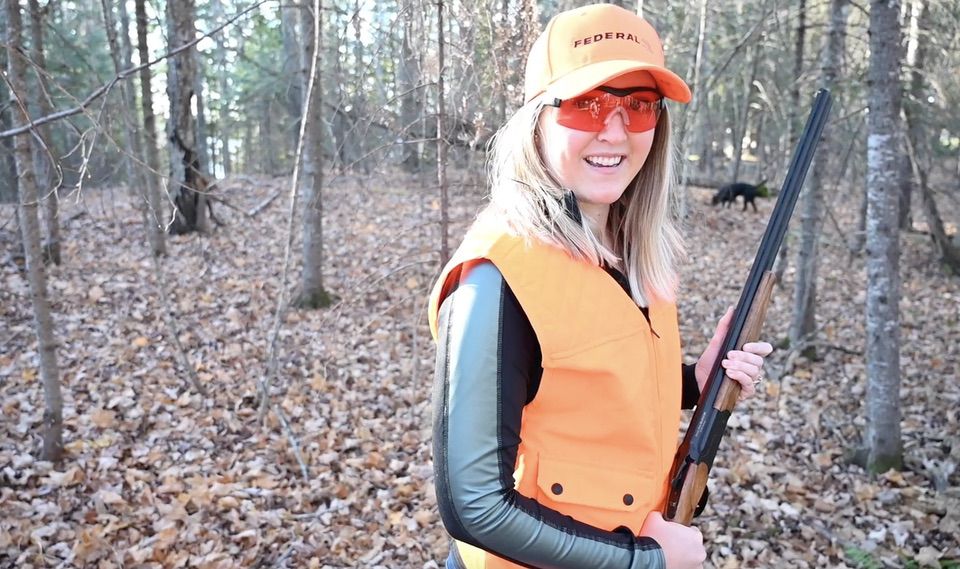 5) Next, get your firearm out of its case and once you're ready to set out on your hunt, load your shells, but, be sure to keep it on safety until you see a bird and you're about to shoot.
6) When you hold your shotgun, the best way to be ready to shoot a grouse is by keeping the muzzle at eye level and holding the stock against your right rib cage with your right forearm (or left, if you're left handed.) Keeping your barrels pointed at 45 degrees upward from your body will help you to be in a good position for a quick shot. However, if you're moving over rocks, stumps, or other obstacles, you can hold your firearm with one hand, barrels up, and steady yourself with the other hand.
For more information about hunting safely, check out the NSSF's Hunt S.A.F.E.
Watch more Project ChildSafe videos at our YouTube Channel.
About Ali Juten

Ali Jutenis an outdoor enthusiast, hunter, writer and host of Empower Outdoors Podcast. She previously worked in corporate communication in women's fashion but, has since transitioned to the world of freelance as an outdoor writer and digital media content strategist. Besides her Journalism degree, Ali also has a bachelor's degree in International Studies and has traveled to a total of 11 different countries. Her background gives her a unique perspective with the hope to inspire other women to participate in all things outdoors. Ali reviews products for us the old-fashioned way. She puts them to the ultimate tests and give us her honest, thorough opinion. View all posts by Ali Juten →