World FITASC Competition, Syren Tempio Sporting and Lavender
I shot in the World FITASC several years ago when it was at Caribou Gun Club in Minnesota, but the events that I attended in Italy and France had been as a photographer, not as a shooter. Participating as a shooter is a whole different experience altogether and as it turns out, a lot more fun. That being said, not sure what I was thinking when I decided to sign up for the World FITASC Championships this summer in England at EJ Churchills, as I haven't been practicing or even shooting any events all year. I only had a couple hundred registered targets under my belt, but I really wanted to go, so I did. Here's what happened.

Sponsored by Syren USA
Everyone thinks you have to be at a certain level (be a really good shooter) to attend, but as long as you set your expectations and then hold to them, it can be a fun experience. But make no mistake, this is the World Championship and the targets are set for world champions … and then there's the rest of us. Syren ProStaffer Ashley Butcher and her boyfriend, Dave, were also there, along with a large contingent of shooters from the US. While I went on my own, there were still a lot of people that I knew. It is also great to see people from all over the world that I have gotten to know through the years and only see at these events.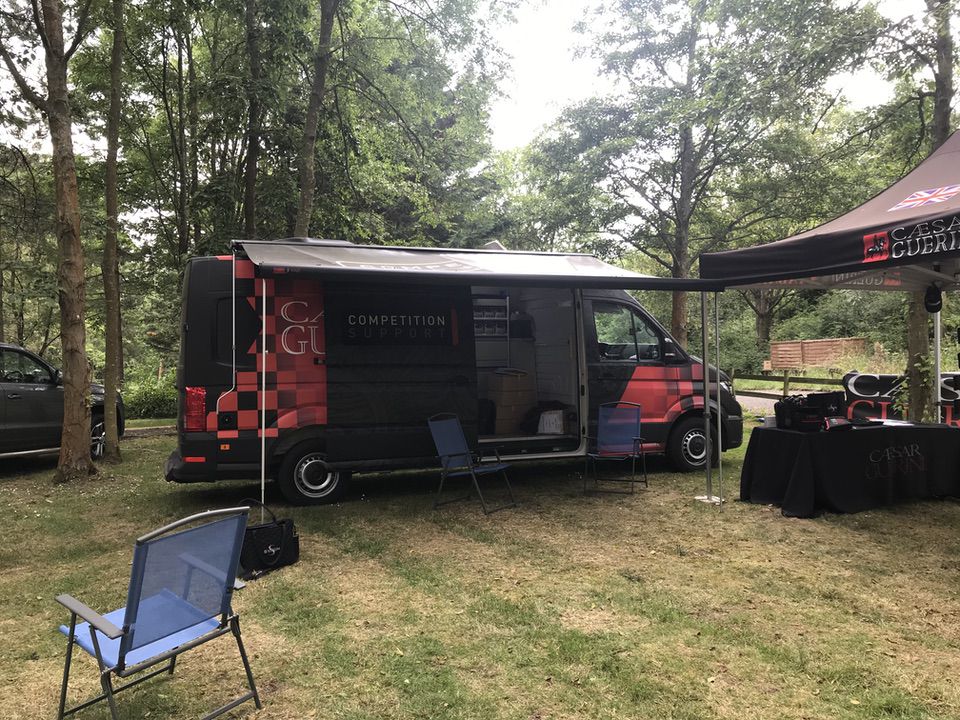 Travel to England
I had coordinated with Caesar Guerini in Italy about going to the event and they had a gunsmith and sales guy and also a distributor in the UK that were attending the shoot as a vendor, and agreed to have a Syren Tempio Sporting left-handed gun there for me to use (big bonus) This alleviated much of the pre-travel hassle of not having to do paperwork and get permits to bring my gun with me. I rented a car for myself and have to say I even got really good at navigating round-a-bouts. Once you figure out that you always yield to the person on the right, it's pretty easy … and you have to be assertive. I also wanted to keep my own schedule, so having my own car allowed me to come and go as I wanted, which is always a plus.

Finding the Club
Let's just say it's a really good thing that we went the day before the tournament to check out the club and do some practice, because the UK is still old school on addresses – Park Lane, Lane End, Stokenchurch, Lane End, High Wycombe HP14 3NS, United Kingdom. The GPS had us on the M40 and announced that we had arrived (see picture).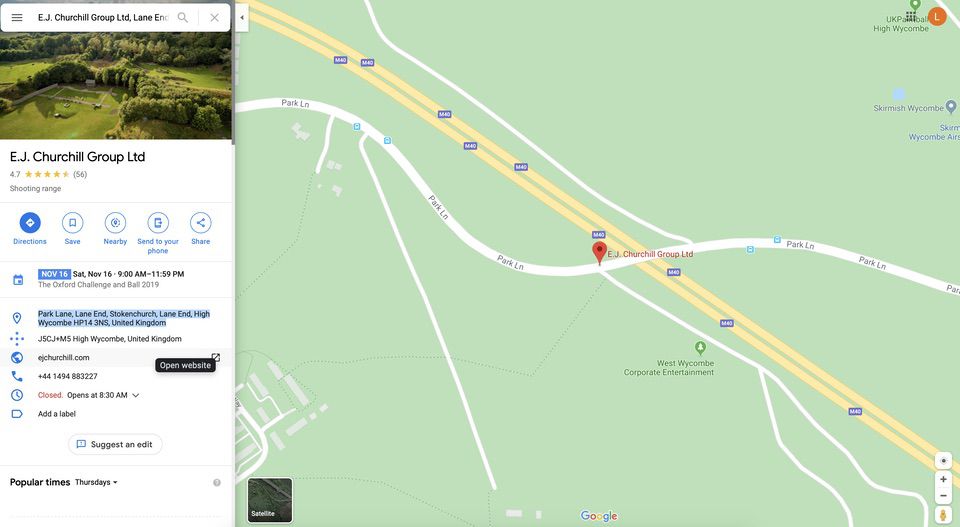 We could see the entrance from the motorway, but couldn't get to it. About 45 minutes later, after traveling on Park Lane, through Stokenchurch and Lane End again, we arrived. When it lists all those towns in the address, that's where you have to go through to get there. Luckily, I found the easier way to get to and from the club and it was only 20 minutes. I also dropped a pin so I could find my way.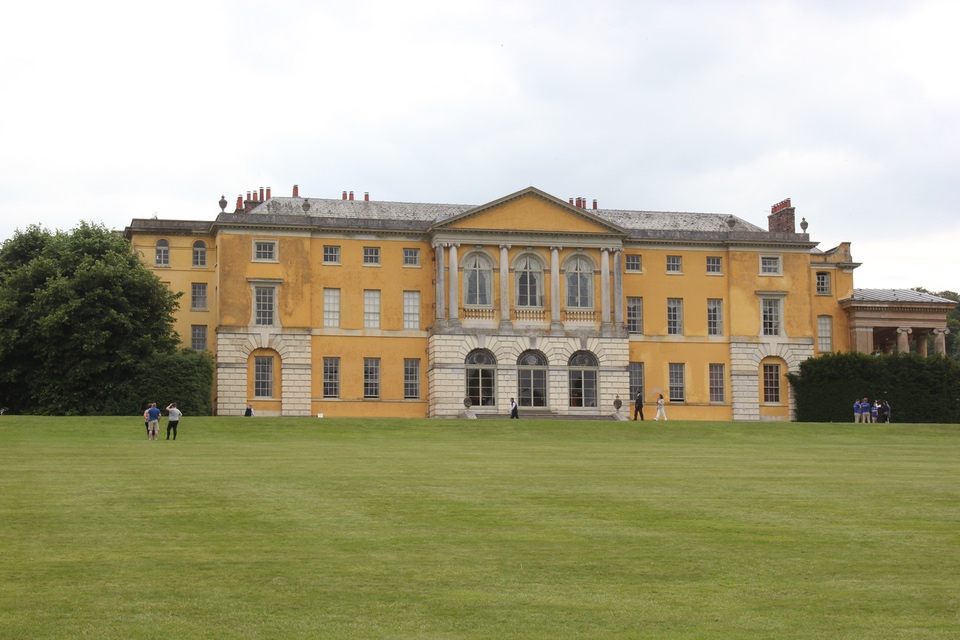 World FITASC Opening Ceremonies
The coolest thing about the World FITASC is that there are usually about 30 countries represented, so it's a very multi-cultural group and each team parades in with their team representing their country. You also need to attend the ceremonies so you can pick up your registration packet and get a drink from a bar, fashioned out of a double-decker bus. It's random squads and I got a very diverse group who were a lot of fun: from Thailand, Spain, France, a Brit living in the US, a Jamaican living in the US, and me (actually a Canadian living in the US). The ceremonies occurred at the home of Sir Edward Dashwood, who apparently is the 2nd largest landowner behind Queen Elizabeth. He allowed us to use his properties around EJ Churchills for the 8 parcours/layouts. While we didn't get to go inside the house, the location was beautiful. I was actually recently watching a period piece called "Dr. Thorne" and they featured the same house. There's also a lot of history in the area, including the HellFire Caves. That's definitely on my list the next time I visit.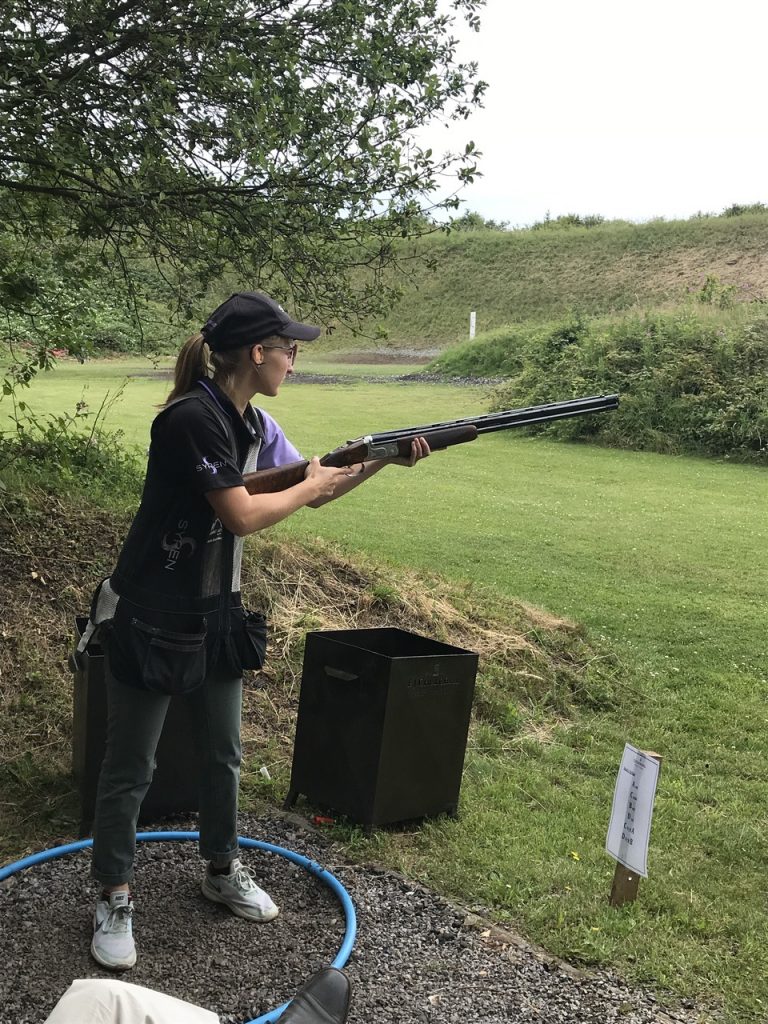 World FITASC Competition
There are 8 layouts called parcours and you do 2 per day. It's only 50 targets total, but with each layout having 4 pegs with separate targets on each peg, it's a lot. Also, everyone rides the van (or the dusty covered wagon trailer when the van breaks down) out to the staging areas and then walks – there are no golf carts to zip around in. I packed my gun in a sleeve and my range bag with ammo, water and snacks and hoofed it. They did have little coffee stations and snacks available, but it was sparse. The one thing I forgot was my small 3-legged stool … but again, it would have been one more thing to carry. We sat on the ground a lot.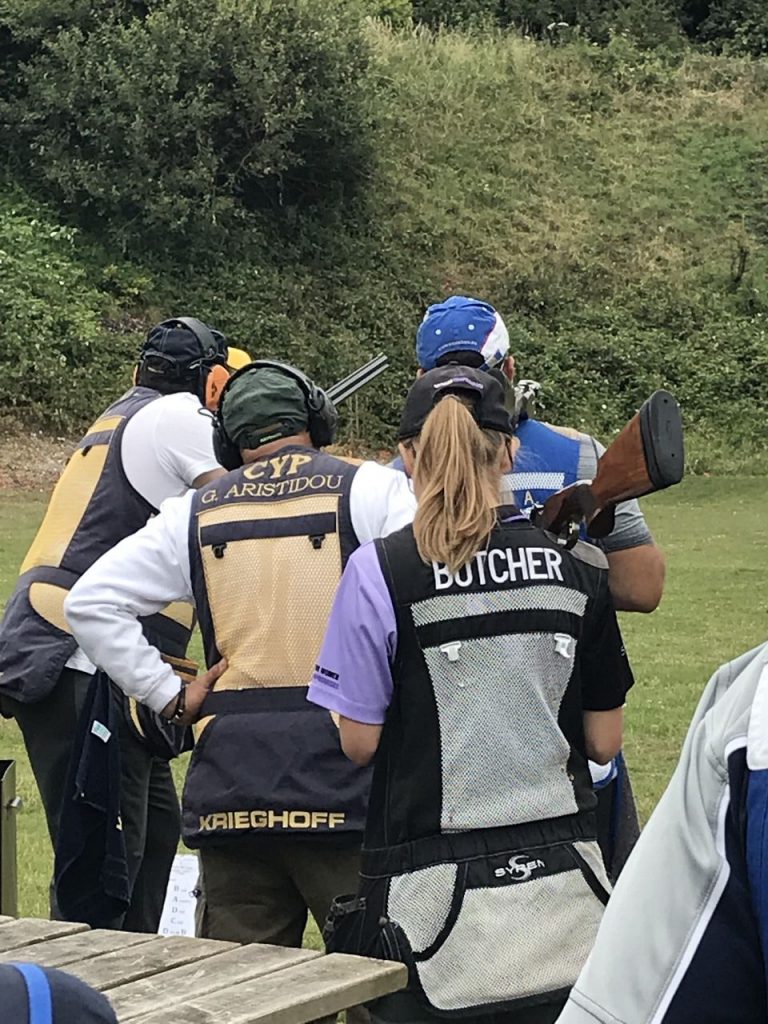 I really struggled on the first 5 layouts, but the last 3 layouts I finally put forth some scores that I was reasonably proud of. On the last parcour of the event, I shot all the targets on my first peg (and no one else did), making me pretty happy and really helping out my score. I ended up shooting 50% overall – 100 out of 200 and felt OK with that result. The event moves around the world with the 2020 location being Providence Hill Farm outside of Jackson, Mississippi in July … yes, July! In 2021, it will be outside of Budapest, Hungary. I think I'll sign up for that one and already have a bunch of girls that want to go too! I've already picked out our hotel.

On Being a Tourist
I feel it's very important to find some local flavor. Ashley, Dave and I went and found some lunch one day – down some one lane roads that you had to pull off into the dirt to let the other cars pass – to the Royal Standard of England – the oldest freehouse in England. I also had a really good friend in London that suggested we visit the lavender fields, since they were at their peak when I was there. We picked the day that I had an early rotation and the whole afternoon off. She rode the train to the closest station to the Mayfield Lavender Farm, and I went and picked her up. Good thing in-town directions were better than getting to the shooting club. We hung out in the fields and took a ton of pictures. It was so beautiful and relaxing and smelled heavenly when you ran your hands across it. If you're ever in a place that has them, I highly recommend it.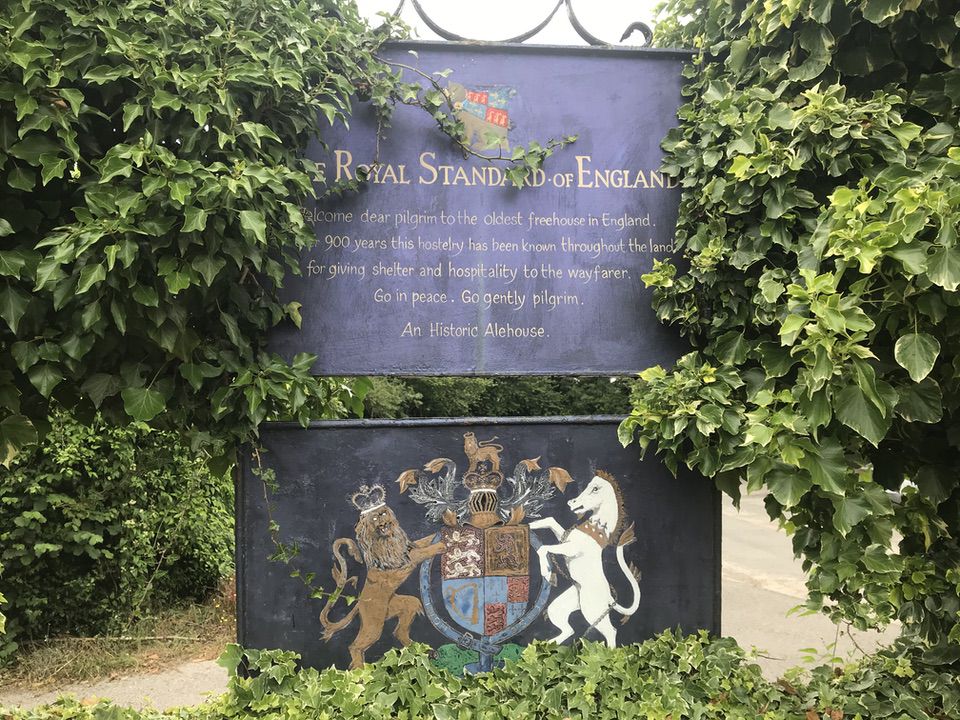 Learn more about the Syren Tempio Sporting, a competition-capable firearm.
Find out more about the World FITASC here.
About Lynne Green

Lynne is on to her next adventure after over four years in Maryland with Caesar Guerini and Fabarm as the Brand Manager for Syren (a line of shotguns made for the ladies). She has attended dozens of demos and events and has been honored to get to meet and introduce hundreds of ladies and young girls (and lots of boys and men too) to all 3 brands and to shotgun shooting! Lynne has learned so much about shotguns – gun fit, eye dominance and mechanics – that shows her just how much more there is to learn. She now is doing marketing and branding consulting and also plans to stay active in the outdoor industry, do more hunting and sporting clays, shooting lessons and add some fly fishing to her repertoire. She'll be based in the Dallas Fort Worth area. View all posts by Lynne Green →