How To Survive Being The Only Woman In Hunting Camp
It's no secret that the number of female hunters is rapidly growing, making it the fastest growing demographic within the outdoor community. More women are wanting to not only learn where their food is coming from, but we also want to be able to provide the food ourselves for our families. So buckle up boys the girls are coming to hunting camp!

Sponsored by GWG Clothing
As women, hunting camp can be intimidating for some of us. If you've ever walked into a camp full of men and got the weird looks and stares, maybe even a few rude comments then you know exactly what I'm talking about. Men don't always see the big picture when women, dressed in camouflage and packing a weapon walk into camp. Some think we're just there to ruin all their fun, which for a dedicated hunter like myself that couldn't be farther from the truth.
Hunting Camp Conundrum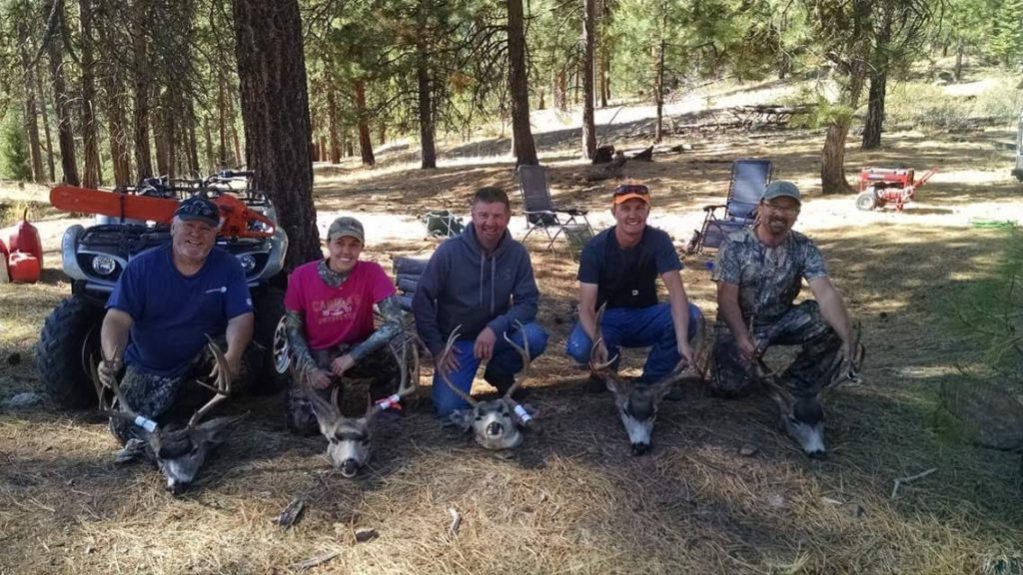 I'm here to equip you with the right tools and insight to have a successful hunting trip. As a woman who has been the only woman in a hunting camp full of men many times, I've definitely learned what to do and not to do. Throughout this article I hope to give you inspiration as well as tips and tricks to survive being the only women in camp and how you can win over the hearts of all the men without being the camp cook. Because dang-it we're there to hunt!
Trust me, I've been the only lady in hunting camp multiple times and I know what it's like to have to prove myself and that I am worthy of being in hunting camp. It wasn't that long ago and some still do it this way today that women came to camp to only cook and clean for the men who were out hunting all day. I'll be the first to tell you, this has NEVER been me and never will be ha ha. Any camp I'm in the cooking and cleaning are shared evenly amongst all in camp. Unless you can't cook then you get a free pass because I'm not eating burnt hot dogs and cold soup from a can!
Read Sereena's list of tips to survive hunting camp.
About Sereena Thompson

Sereena Thompson is a mom, wife, hunter, blogger and all-around outdoor enthusiast! She is the co-founder of Nature's Paint, an easy-on easy-off, all-natural camo face paint. "As a hunter I am dedicated to uplifting, empowering and helping other ladies and kids get into hunting and the outdoors." View all posts by Sereena Thompson →