The Difference Among Syren's Tempio Field, Sporting and Trap Guns
The same name, yet so different. Syren offers a Tempio in 4 different models: Tempio Field, Tempio Light Field, Tempio Sporting and Tempio Trap. As with hiking shoes and running shoes, or even spiked heels for your favorite party dress, these shotgun models have their differences and are used for different reasons.

Sponsored by Syren USA
Tempio Field and Tempio Field Light
When ladies call looking for a gun, I ask them what they are going to be doing with their guns. It's important to match the gun with its purpose. The most distinguishing features on Syren's field guns are the grip and the butt pad. This particular grip is called a "Prince of Wales" and it's the rounded, pommel-type grip. The reason for this more open grip is that when you are afield, aka, upland game hunting, you do a lot more instinctive shooting with quick reflexes and your hand needs a bit less structure to get it to the right place. This design allows for a quick mount to your shoulder, so you have time to track the bird and take your shot.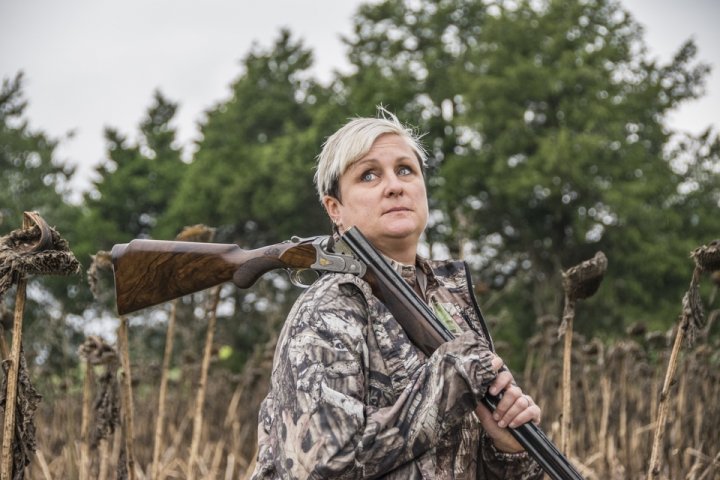 Our Syren Tempio Field and Light Field also come with an attractive wood butt pad. During quick shots, the wood prevents the end of the gun from sticking on your jacket or clothing while you're mounting the gun. Some bird hunters worry about not having a rubber butt pad for a cushion, but I have found that since there are generally fewer shots and you are typically shooting in cooler weather (meaning you're wearing 1 or 2 extra layers, or a field vest with padding), the recoil is minimal. Shooting live flushing birds also is an adrenaline rush, so most of the time, I don't even remember even feeling any recoil at all.
I recommend the Tempio Light Field model for the field hunter. At only 5 pounds, 10 ounces – in contrast to Syren's regular field version, which weighs in at 5 pounds, 9 ounces (20 gauge) – it's perfect for long days in the field. While a light gun may sound appealing to ladies who think a heavier gun is undesirable, shooting 50 or 100 clay targets with a lightweight gun will have all that recoil going straight to their shoulders. When walking 5-to-10 miles for birds, though, it's ideal. The difference in weight is due to the receiver being made out of an aluminum alloy, rather than the steel, but it looks just like the regular field model in aesthetics.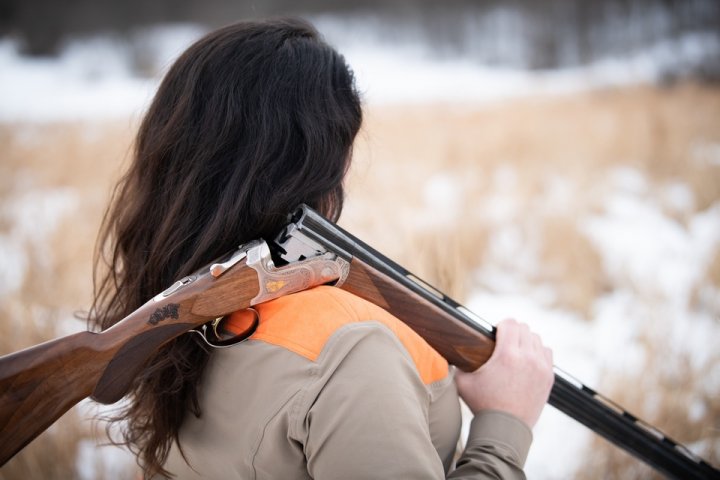 Tempio field guns come with 5 flush choke tubes, meaning that they don't extend out past the end of the barrels like they do in the sporting or trap models. Hunters aren't typically going to change their chokes during a hunt like they would in sporting clays.
Find more information on the Tempio Field here and the Tempio Light Field here.
Tempio Sporting
Next is the Syren Tempio Sporting. I think of this gun as an all-purpose gun – like a pair of running/tennis shoes – as they're good for going to the grocery store, running on the track, playing tennis, running errands or just a nice walk in the park. Clays is the most common use, but if need be, this gun can be called into duty for hunting and home protection. This model offers a more defined pistol grip, which allows a shooter to put her hand in the same place each time. This matters, because consistency is important for repeated pairs during sporting clays, skeet or 5-stand. Syren models also have smaller grips than most full-size guns and shorter distances to triggers, which allows for women's smaller hands to be much more comfortable and again, able to repeat the grip for each shot.
The sporting models are heavier because more weight allows for the gun to absorb more of the recoil, so delivering less "felt recoil" to your shoulder. The 12 gauge comes in at 7 pounds, 15 ounces for the 30-inch barrels, and 2 ounces lighter for the 28-inch barrels. The 20 gauge weighs 7 pounds, 7 ounces for the 30-inch barrels.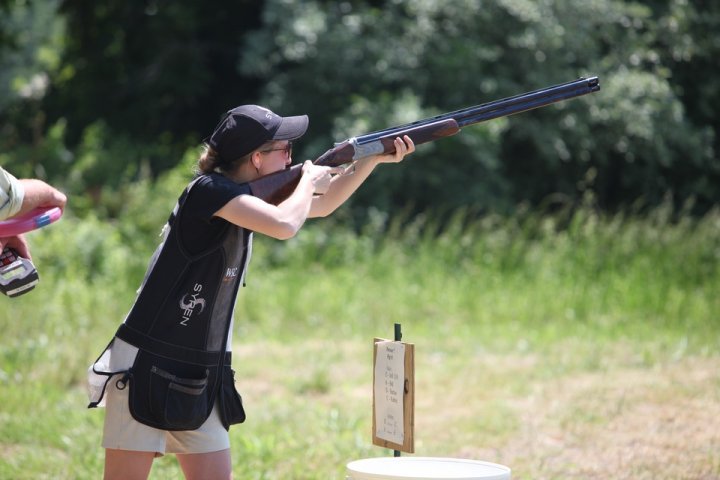 If you think it's heavy, put your purse on a scale. While there are some of you ladies that I envy and can carry a small purse, I find that most women carry something more in the 10-to-12-pound range (with mine in the 15-pound range – especially when I'm traveling and it has a big bottle of water in it). My advice is to hold that purse out at arms-length and do some lifts … your arms will look great and that gun weight won't be so intimidating.
Read more about the Tempio Sporting here.
Maybe You Need a Kinetic Balancer
To offer a bit of counter-balance with the gun to take the weight off that front arm, we have a device called a Kinetic Balancer that fits into the stock of the gun. While it adds overall weight to the gun, the result is it can feel lighter, since it takes the pressure off the front arm.
More about the Sporting Models
Clay target shooting is typically shot in multiples of 25 (a single round of skeet and trap and 5-stand are 25, with sporting clays typically being 50 or 100 for a round). Having a ¾-inch rubber butt pad on the gun allows for some additional cushioning for the increased volume. This model also comes with a mid-bead on the rib and 6 extended choke tubes for ease of changing for different target presentations on the sporting clays course.
The sporting models come with an optional adjustable comb on the 12-gauge models only. While we believe that by adding in the Monte Carlo comb, we can fit most women with the standard stock, having a longer neck and face sometimes warrants some additional adjustments. We also offer multiple gauges in the sporting and the field models; the sporting models come in 12, 20 and 28 gauge and .410 bore with 2- and 3-barrel combos available and the field models come in 20, 28 and .410.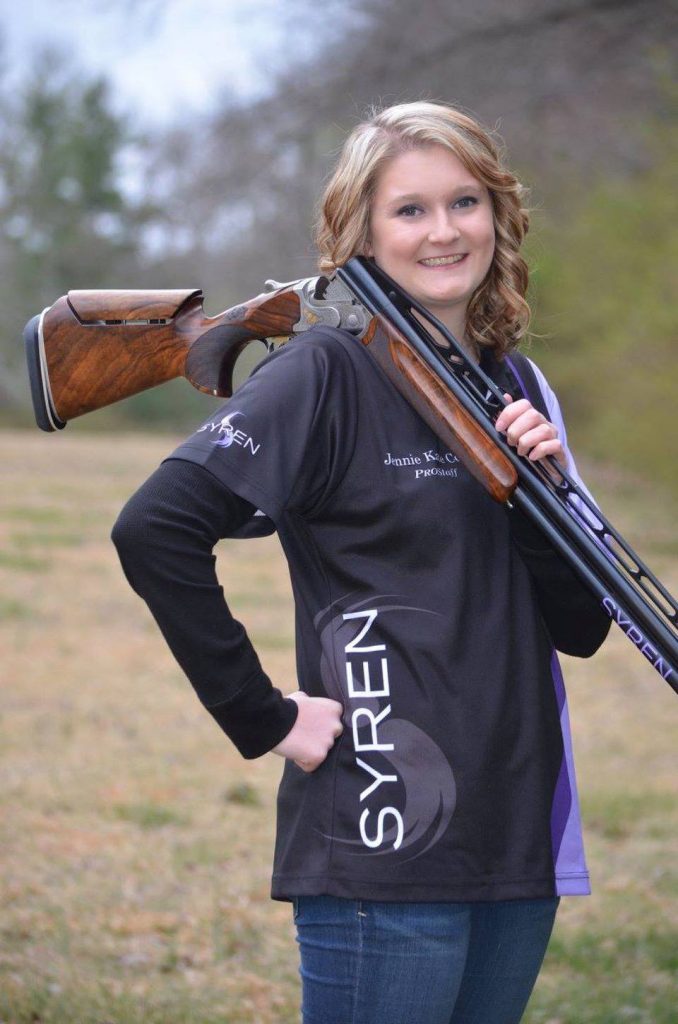 Tempio Trap
The Syren Tempio Trap model is a very niche gun compared to the sporting model. The game of trap is all about consistency and repeatability. This trap gun also comes with a pistol grip and the stock comes standard with an adjustable comb. While the dimensions for length of pull, grip radius and distance to the trigger are the same as with the sporting and field models, there is more depth to the trap stock, in addition to more weight at 8 pounds, 6 ounces for the unsingle and 8 pounds, 5 ounces for the over/under barrel. The reason for the almost identical weight – even though there is 1 versus 2 barrels – is that the unsingle is a 32-inch barrel, with the over/under being 30 inches. The higher rib, distinctive on a trap gun, is to allow for changing the point of impact on the targets. The over/under can change from 60/40 to 100% high or the unsingle from 60/40 to 120% high.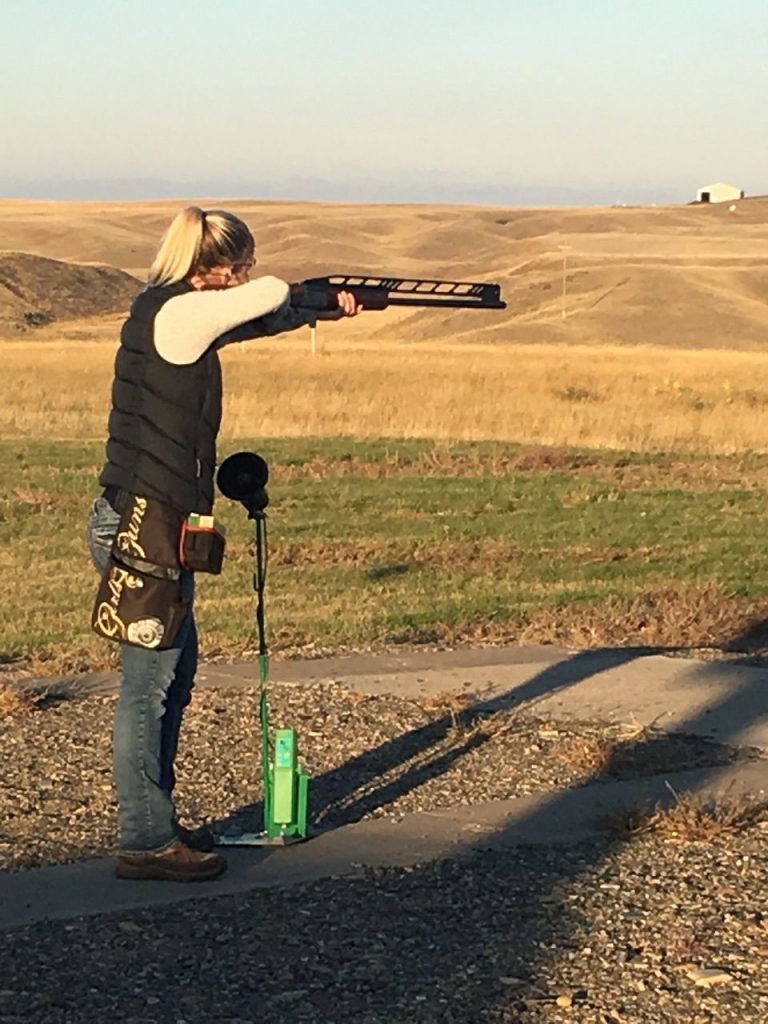 The rib also allows for "floating the target," which means that the shooter doesn't have to take eyes off the target, and it will shoot where she's looking. In comparison, when the pattern of shot is at 50/50 – meaning that 50% of the shot goes above the target and 50% below, like it is on the sporting and field guns, the shooter needs to "cover up" the going away target (like they are in trap) to hit it.
Learn more about the fine line of Syren shotguns here.
About Lynne Green

Lynne is on to her next adventure after over four years in Maryland with Caesar Guerini and Fabarm as the Brand Manager for Syren (a line of shotguns made for the ladies). She has attended dozens of demos and events and has been honored to get to meet and introduce hundreds of ladies and young girls (and lots of boys and men too) to all 3 brands and to shotgun shooting! Lynne has learned so much about shotguns – gun fit, eye dominance and mechanics – that shows her just how much more there is to learn. She now is doing marketing and branding consulting and also plans to stay active in the outdoor industry, do more hunting and sporting clays, shooting lessons and add some fly fishing to her repertoire. She'll be based in the Dallas Fort Worth area. View all posts by Lynne Green →