Travel Planning Part 1: Make the Plan
One of the most enjoyable ways to learn about the world around us is to travel and see it. The more we want to see, the more we need to travel. Travel comes with joys and pains, risks and rewards. I'm going to share some thoughts on how you can travel smart: minimize your risk, maximize your rewards and enjoy the road less travelled. First, you must make "the plan." Since my travel often involves bringing firearms along, I included tips on that task, as well.
Sponsored by Jagemann Sporting Group
Traveling Planning: The Plan
Preparation is key to a successful trip. Whether it's visiting the local state park for a day, or another country for 2 weeks, planning can make or break a trip.
The first step in any trip is developing a timeline. What needs to happen, where and when. For travel involving firearms, you might need a permit, or permission from airlines.
The biggest tip to travel planning is to take notes. From your calls with airlines, managing travel companions, to rules for an event, note what you need and what everyone agrees is important. Notes on directions, written, not just in your phone can be helpful when you arrive in a foreign country, or if your phone dies.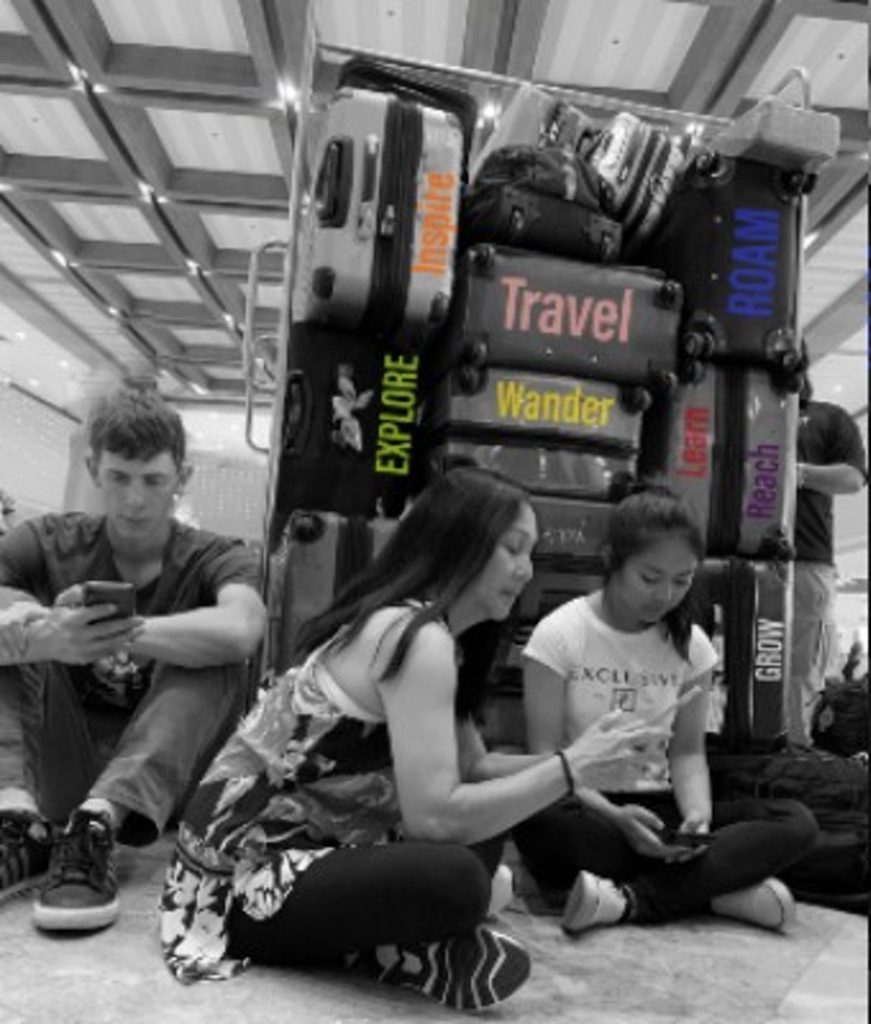 Every Journey has a Starting Point
I start with an event and look at how I am going to get there. How many days early do I need to arrive or budget for travelling home? When it's a shooting competition, I need to preview the match, and then zero guns and check ammo, in addition to recovering from jet lag. So, I tend to arrive the day before we need to actually be doing anything and add a day after the event to repack for the trip home. Then, I look at the event location and airports, checking to see the nearness of good hotels. Finally, I determine the transportation set up. Do I need a vehicle with ground clearance, or will the budget car suffice?
Choosing where to stay is an in-depth discussion, but the 2 predominant options are hotels or AirBnB facilities. Both have their perks, as well as downfalls. Research the locations, fees and consider your traveling companions. A good AirBnB – especially with people who are not on the same wavelength as you and your travel schedule – can be a nightmare. The same as a great hotel with a good mattress and hot shower, but full of a youth baseball tournament, can ruin sleep. Read reviews, and ask if there are big events happening the same weekend, if you need quiet. While booking, as for the top floor in a room at the end of the hallway, away from the elevator, laundry room and/or ice machine. Make it known that you need your sleep, and hope that the staff at the hotel will accommodate.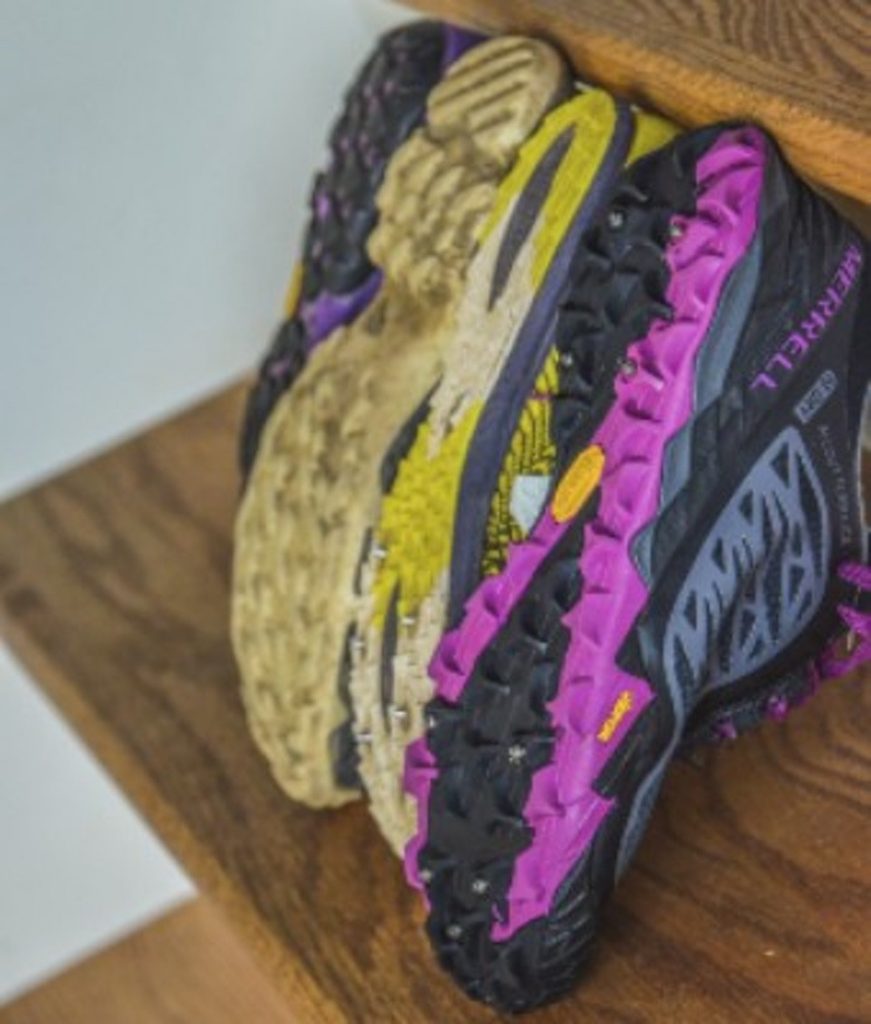 Travel Tools
Once you have a starting point on your map, the next step to travel planning is to pack the right tools. Sometimes, this is a learning experience. Versatile bags and luggage, and organization that starts with thinking through your travel can help you pack the correct items. I visualize each day as to what I will do and what I will need. For my recent trip to a match in the Philippines, I thought about my pillow for sleeping on the flight (inflatable) to my stool to sit on the range if there was no seating (mine weighs less than 2 pounds), to garbage bags for dirty laundry at the end of the trip. Experience tells me to bring spare locks for my gun case, alternate shoes (cleats and waterproof trail shoes) and plenty of medicine for the common cold, etc.
Sit and think through what each day might hold and the tools you need to get through that day comfortably.

Travel with Paper!
I will start compiling paperwork the minute I purchase flights. I start by creating a stack of paperwork with flight receipts, rental car, passports, hotel reservations, match invitations, permits and anything else pertinent to the trip. I often add travel insurance, which protects my flight, luggage and has allowances if bags are lost. But, it also has the option of additional medical coverage, such as a flight to your hospital of choice, if you are seriously hurt. Note that most travel insurance requires you to insure your flight/rental/etc. within 10 days of purchase.
You will have to travel with that paperwork, too, so consider how to manage it. From the dollar store, I buy plastic file folders that zip shut and have an outer pocket for the pieces I need handy. I usually copy all paperwork and passports of anyone who is traveling with me. This way, if 1 person's bag is lost, the other person has the exact same set of paperwork. If travelling with firearms, I often photocopy the match invite and permit and add those inside my luggage. That way, TSA or airline agents inspecting something in a country where travelling with firearms might be highly regulated can see that I have permits and permission. Some airlines, like SAS, will confirm your firearms permission via email. So … bring everything. Many counter agents are unfamiliar with their own airlines rules or requirements.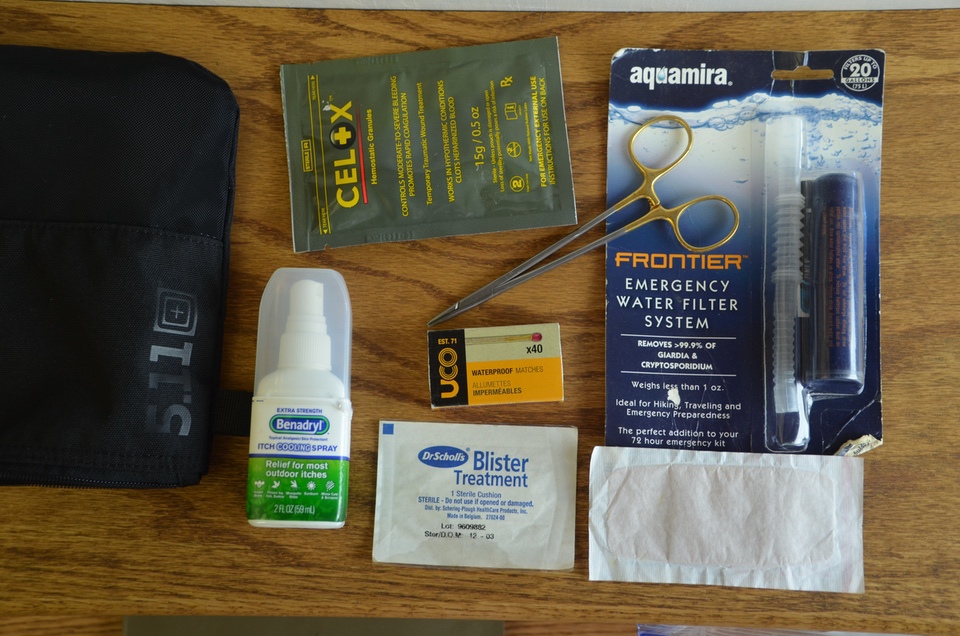 Stack before You Pack!
As my trip approaches, my travel planning experience tells me to start a pile in my suitcase. I usually have a stack for the checked baggage and another for my carry-on. When I run across something I know I want for the trip, I place it in the respective pile. [An alternative to this method is to start a list and keep it in a prevalent place. Whenever you think about what you need to bring along, note it on the list.]
One area you can safely over pack is food and drinks. You can never have too many snacks or too many options on the comforts of home. When we travelled to Russia, the AirBnB was short on blankets, and my blanket tucked into my luggage to pad my gear was what I used at night. I also travel with medicine (list below). On my most recent trip to the Philippines, I found the perfect drink: powdered iced tea mix. A familiar drink and clean water can really help you perform your best. Packing powdered drink mix and a cooler mug or cup can help you in hot climates. If your cup works for hot drinks, too, even better.
Gather Intel on your Destination.
In addition to a good plan, paperwork copies, food/medicine, and careful thought to what you need each day, the next thing to do is learn a little about the place you are going. We tend to learn enough of the local language to ask for help and order food. Learn "please," "thank you," "How much?" and how to ask for directions can be very helpful! When we visited Russia, we were some of the only people who could order food at the food truck on the range without resorting to pointing at pictures and holding up fingers. And a friend who had traveled to France told us to say hello and try to order in French, because the people will be much more helpful and appreciate the effort. I think it's universally true;- when people see your effort, they want to help. So find a few YouTube tutorials on the language of your destination. It will make it easier to find help if you truly need it, or maybe just ask for help at the grocery store.
And 1 last note on intel about the destination: while researching my destination, I create an email to my travel partners with directions to and from our airport, hotel, range, or any other place we plan to visit. That way, I'm not using cell data searching directions the day of travel in another country, and I've probably already learned enough of the general area via Google maps to know the cardinal directions and where I need to be headed. And again, there's that dreaded problem of a dead or lost cell phone.
In the next installment of this series, I will cover travel planning for lodging. For now, happy travelling and enjoy the list below for items to pack in your bag so you can keep moving, no matter how you are feeling!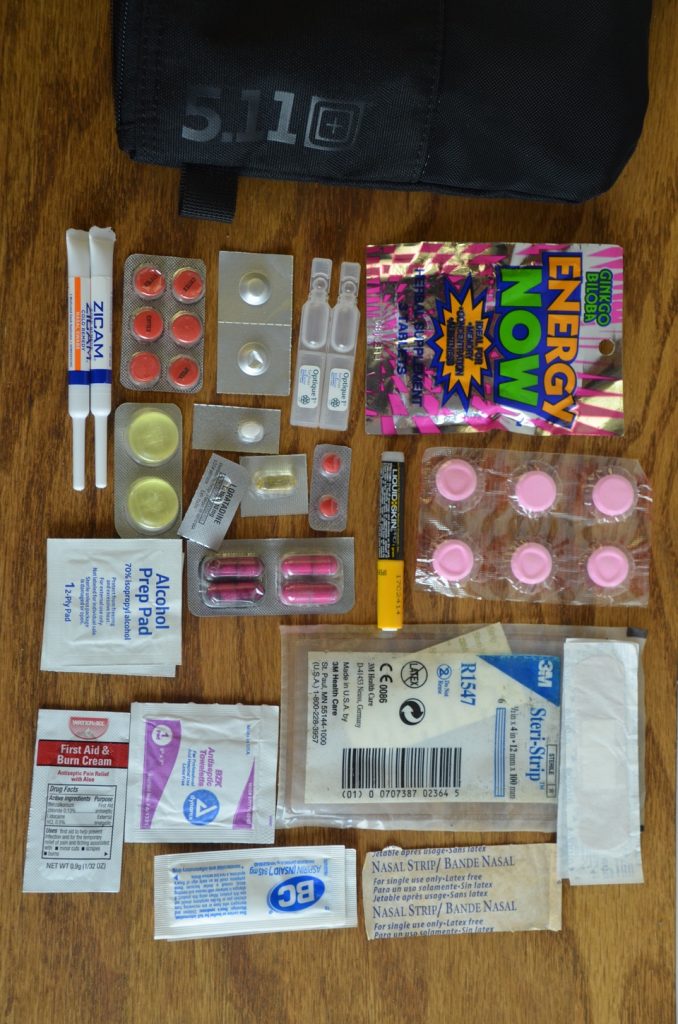 Medicine and First Aid Supply List:
Ibuprofen or painkiller
Aspirin ( Goody's headache powder is what I pack)
Topical analgesic – for cuts or scrapes or mouth sores
Emergency dental kit ( Yes, I've had a filling fall out on a trip and yes, this stuff worked!)
Eye drops – Boiron homeopathic individual drops and moisturizing eye drops.
Activated charcoal – for food poisoning or too much alcohol
Imodium and /or Pepto
Cystex for bladder infection pain (dehydration on planes can cause more than a dry nose)
Sinus wash/ saline spray or a Neti pot and salt
Emergen-C or electrolyte mix
Sudafed – and plenty, this is what I've used most on 5 international trips
Mucinex or a decongestant
Cough drops for a dry throat on plane
Dramamine or motion sickness meds
Allergy medicine: non-drowsy, 24-hour type
Sutures or super glue or 3M steri strips
Band aids
Alcohol and antiseptic wipes, antibiotic ointment
On a longer trip or one where I don't trust the water:
Sutures
Antibiotics
About Becky Yackley

Becky Yackley primarily competes in 3 Gun, USPSA, Bianchi pistol, but has competed in shooting since 1989 in disciplines from service-rifle, to NCAA Air Rifle and Smallbore, air pistol and a little bit of long range rifle. She shoots guns and cameras at competitions around the country, and writes in her fictional spare time. Her writing can be found here The WON in her column titled "Not a Soccer Mom" and sponsored by Jagemann Sporting Group, as well as Guns America and Gun World. View all posts by Becky Yackley →