Desert Days: 10 Stunning Hikes in Death Valley National Park
At first glance, Death Valley National Park might seem austere and overwhelming, an arid desert landscape where nothing grows. But, once you look a bit closer, you'll find that it's a vast playground of bizarre geology. From towering sand dunes, to high-elevation juniper forests, to psychedelic badlands, it's a must-hike National Park for desert lovers.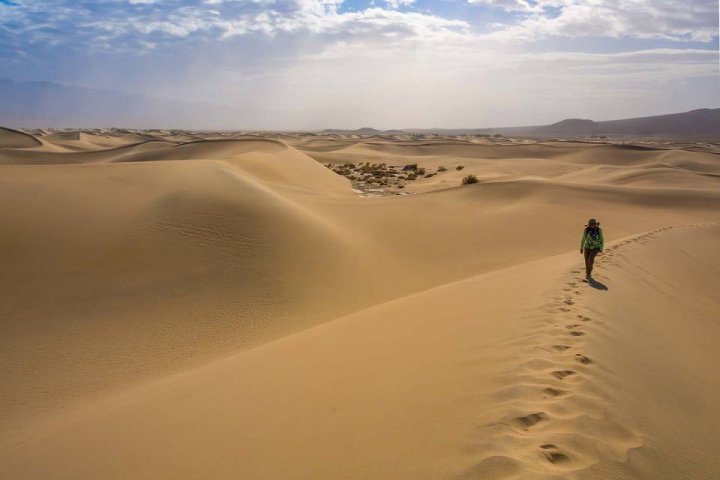 As the largest National Park outside of Alaska, Death Valley is often referred to as the land of superlatives. Not only is it the lowest and driest place in North America, it's also held the record for hottest temperature ever recorded.
Such an extreme landscape means that hikers must plan their visits carefully, as many campgrounds either close or do not take reservations during summer months.
We recommend visiting Death Valley in early spring, late fall, or winter, when temperatures are cooler and the nearby Sierra Nevada Mountains are socked in with snow.
Always check the weather forecast and park website before heading out, as nighttime temps often hover above 100 degrees, and flash floods can quickly render park roads and certain trails inaccessible.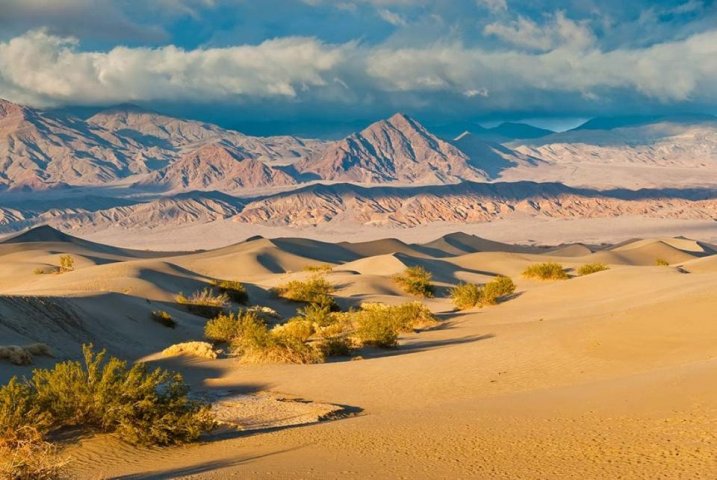 Though it's not as flashy as many National Parks, there's still an abundance of wildlife that calls Death Valley home. Coyotes, tarantulas, bats, bighorn sheep, and rare Devil's Hole Pupfish all live in this desert.
In recent years, wild burros, a relic from mining prospectors in the 1800s, have run rampant in the park and are competing against native plants and animals for precious resources.
One of 26 designated Dark Sky Parks in the system, Death Valley is a perfect place to check out a myriad of constellations in the night sky and view the Milky Way. Take advantage of warm nighttime temps and kick back with a beer and a rock for a chair to see the show.
It's also a great National Park for people who are seeking accessible hikes — with a pair of knobby tires, the infamous Badwater Basin quickly becomes a barren wilderness ripe for exploration.
The Best Hikes in Death Valley
Hiking in Death Valley will make you feel like you're walking in a far-off moonscape, painted in shades of rainbow by pops of different minerals. It can feel lonely and expansive all at once, because of the harsh conditions and the sheer size of the place.
Continue reading, "Desert Days: 10 Stunning Hikes in Death Valley National Park" from our friends at Territory Supply here.
About The WON

The Women's Outdoor News, aka The WON, features news, reviews and stories about women who are shooting, hunting, fishing and actively engaging in outdoor adventure. This publication is for women, by women. View all posts by The WON →