Nerissa Cannon: Adaptive Adventuring Through National Parks
The following blog is an excerpt from Adaptive Adventuring Through National Parks by the National Park Foundation.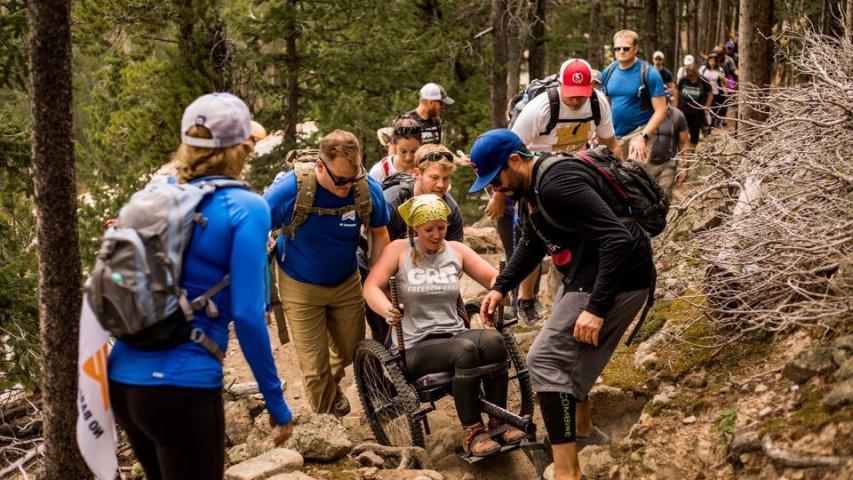 For Nerissa Cannon, America's national parks have always been her door to adventure.
"A lot of times when someone has a disability, there's a lot of emphasis put on the limitation, the barrier. Instead of focusing on someone else solving that problem, someone else putting in that ramp, someone else opening that door, I look for ways to open it myself," says Cannon.
Cannon grew up in a "big rock climbing community" and preferred to climb without gear to better feel the connection between herself and the wall. "After my mobility declined … rock climbing wasn't even on my radar," says Cannon. A friend with similar abilities encouraged her to get back on the wall. Cannon started her adaptive adventuring journey by figuring out how to hike in a wheelchair and with crutches, and those new techniques led her to rekindling her love of climbing.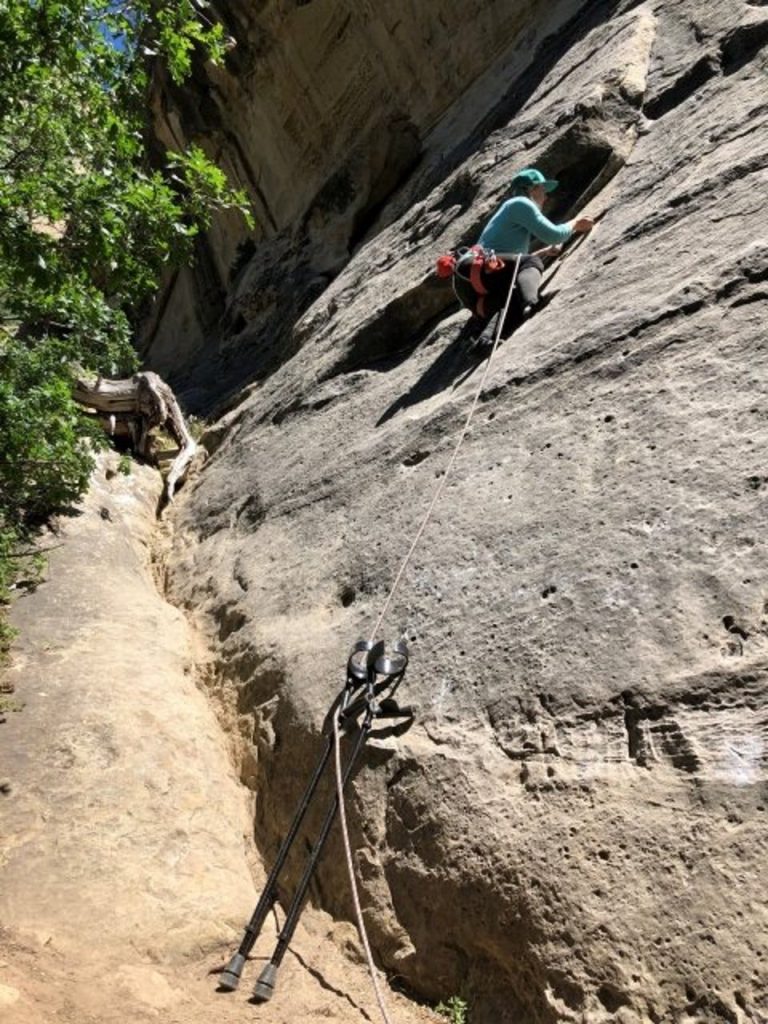 Today, Cannon is a No Barriers and Winnebago explorer living in Southern Utah and frequents nearby national parks to climb. She has learned what works best for her: she uses a wheelchair with mountain bike components and levers that allow for more torque over uneven terrain and forearm crutches with interchangeable feet for different surfaces.
Her lived experience calls her to share information about accessing national parks as an adaptive adventurer so that others know it's possible.
Before visiting a national park, Cannon uses the internet to research trail conditions, such as incline, elevation gains, and distance. Seeing photos of the trails is especially helpful when planning ahead.
For specifics, she heads to the park's visitor center to get the most up-to-date information from National Park Service employees. Cannon shares that it's really important to give people the information they're asking for, regardless of your assumption of their capabilities. Cannon explains that she knows her capabilities with and without a team, so when she asks about things like how many steps there are on a trail, the width of a trail, the grade of a trail, it's most helpful when people aren't afraid to share that information.
"I'm fully capable. I've climbed 14,000 foot mountains," adds Cannon.
Continue reading, Adaptive Adventuring Through National Parks from the National Park Foundation.
About The WON

The Women's Outdoor News, aka The WON, features news, reviews and stories about women who are shooting, hunting, fishing and actively engaging in outdoor adventure. This publication is for women, by women. View all posts by The WON →