Winter Shotgun Shooting Tips and Advice for Staying Warm
Shooting season in the winter is fun because it introduces new challenges to overcome, such as how to shoot in crazy weather. But it's also very cold and nobody likes to be cold. I know many shooters that only shoot in the summer – because they can't stand the cold (and I would be one of those shooters if I didn't enter in any winter competitions). Then, there are other shooters who love shooting in winter and wouldn't dare miss a day to shoot in winter weather. Whichever kind of shotgun shooter you are, there are ways to stay warm while winter shotgun shooting.
Clothing Pieces for Winter Shotgun Shooting
When I first starting shooting in the winter, I wasn't exactly prepared for shooting in Missouri weather. I didn't have the right clothes – meaning I had nothing that would keep me warm without having tons of layers of clothes. By the time I was actually dressed and ready, I looked like Randy from "A Christmas Story," and I felt just as bulky, too. As a shooter, that is honestly a nightmare – having to shoulder a gun when it's my turn to shoot. So, with more winter competitions, I picked up some tips and tricks which I will explain more about.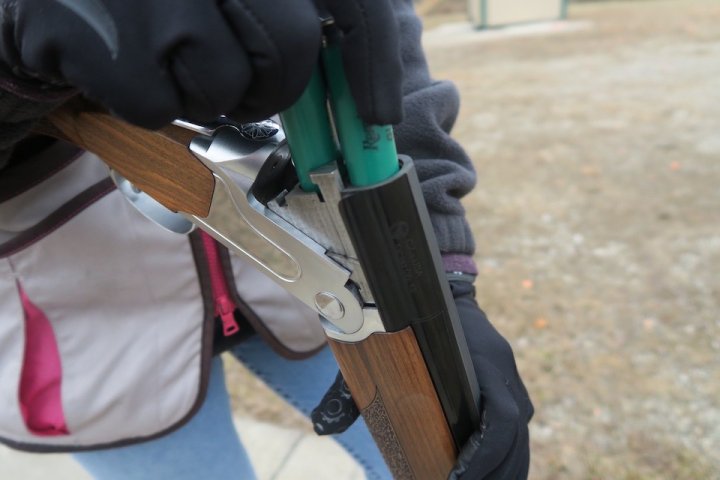 Shooting Gloves
Shooting gloves aren't a must, but I recommend them. Some shooters don't use them when shooting because they don't like the way gloves add bulk and they can't feel their guns. Gloves help when It comes to standing on the shooting line; you aren't having to shove your hands in your pocket every time your turn is over. Some good brands are made by Under Armour, Columbia, Mountain Hardwear and Browning. When looking for gloves, try to find gloves that are smaller and aren't bulky, and have fleece or some kind of material that will keep the wind and cold out, and keep the warm in. Also, make sure you can manipulate the trigger with the gloves on, and load/unload. Note: Try this without ammo in the gun.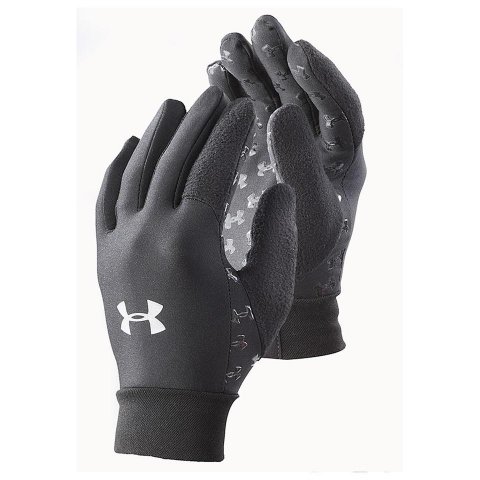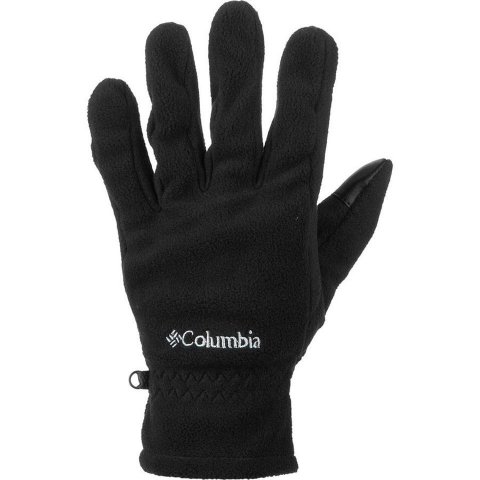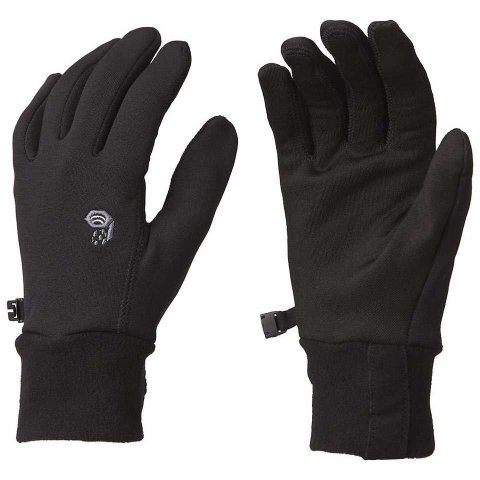 Base Layers
I recommend having base layers for winter shooting. Find a good pair of base layers that don't make you sweat, but still keep you warm. One thing you don't want while shooting is to start sweating and getting too hot. Two brands that I love the most are Under Armour and Mountain Hardwear.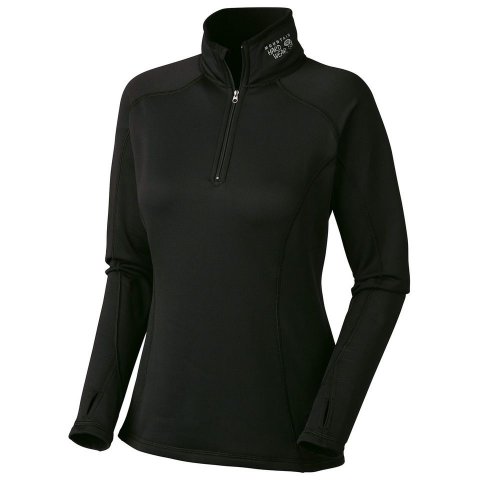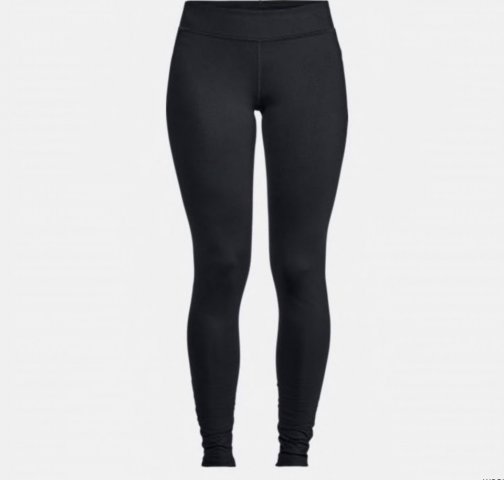 Lightweight Clothing
A big consideration with shooting in winter is choosing pieces that can keep you warm and aren't too bulky. I try to look for is material that won't get wet easily, such as hard shell jackets, or a really tight knit sweater. Another thing I try to find clothes have fleece with hard-shell material for the outside and soft material inside. Some brands that I know are great include Mountain Hardwear, Columbia, The North Face, Patagonia and Under Armour. It's important to layer for the worst conditions and peel off clothing as needed.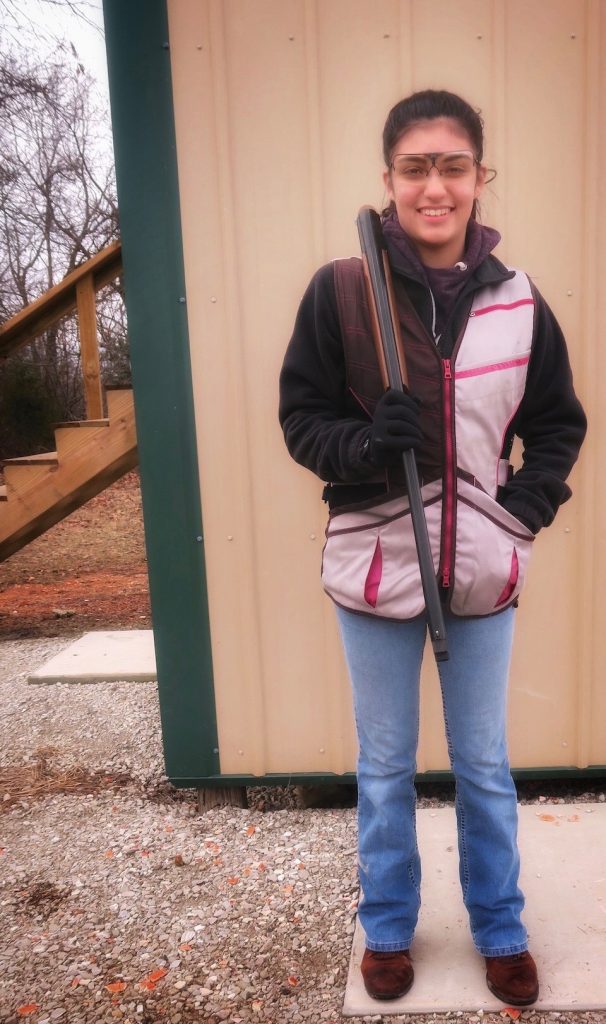 Don't Forget About Your Feet
When I wear my boots, I will always wear long socks and tuck my thermal pants in my socks to keep my ankles warm. I love wearing thick socks that are thermal; I wear lots of Columbia socks in the winter – mostly because they keep my feet warm, but not so hot my feet sweat. When shopping for socks, I try to find socks that have the word "thermal," or many times I have used heated socks, which are amazing. If you wear boots that keep your feet warm, you most likely won't want thermal socks. In this case, wear socks that wick away moisture (such as wool), because you don't want to be standing in wet feet at the range.
Shooting Tips for Winter Shotgun Shooting
Now that I have explained the clothing side, I'm going to explain a few more things – concerning your shotgun – that will help with comfortably shooting in winter.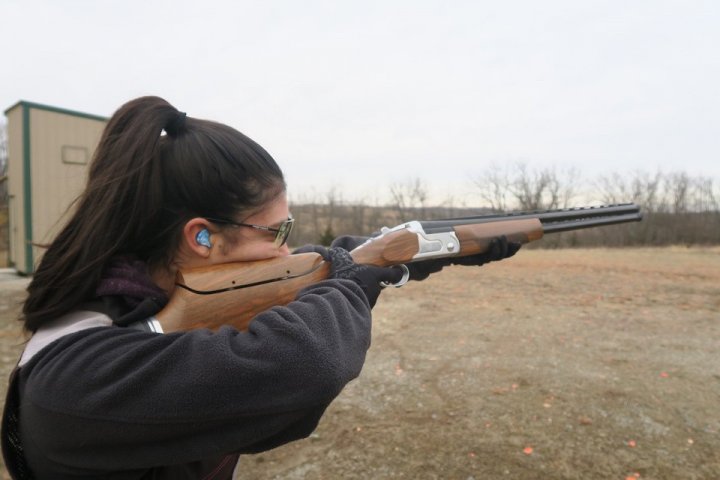 Gun Stock
The gun you use for summer shooting will feel a little different in winter; you will have more layers on – making it feel a little longer and like there's too much padding. Many shooters I talk to say they have a gun that they cut the stock off a little more than usual for winter shooting. If you're like me, and stick with 1 gun for trap, that's not going to be an option. My gun came with a thick shoulder pad for the end of the gun, and when winter came, I couldn't shoot it because it was too long for me to shoulder. So, I ended up ordering a smaller shoulder pad because my gun already came with the adjustable butt plate. I ordered the shoulder pad from the same company my butt plate came from. I thought this was a better fix for me than cutting my stock off.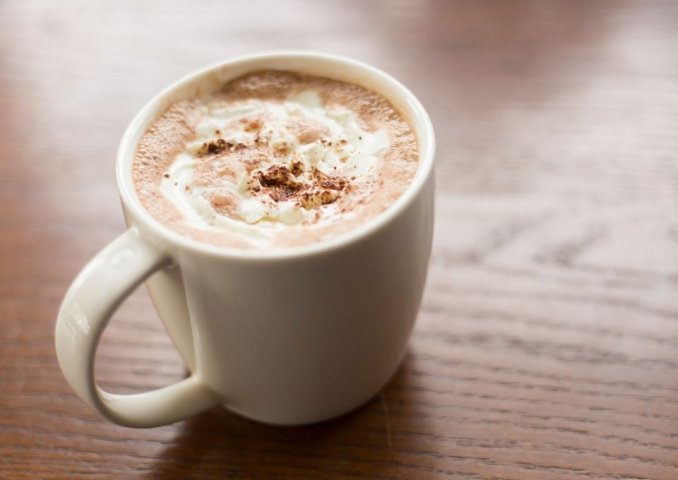 Stay Away from Sugary Drinks
One thing to take in to consideration is how much hot chocolate you are drinking on a cold shooting day. Yes, I can agree hot chocolate on a cold day is the best, but if we're being honest, it's not really hydrating. When you are not drinking enough water, the first problem you can run into is that dehydration doesn't help your eyes. When you are dehydrated, the first thing it will does is make your eyesight worse. So, it's best to stay away from energy drinks and lot of hot chocolate. Always drink water on breaks, even if you're not thirsty; keeping hydrated is so important, even in the winter months.
Remember to Have Fun!
Most important tip I can give you is just to have fun; yes, it's freezing, but you're gaining experience and memories. By shooting in tournaments in the winter, you're going to gain so much knowledge and experience shooting in crazy weather, and you're going to meet many great people. Or, if you're hunting in winter, you're going to gain some cool stories to share with others.