A View from the Marina: Options for Cruising in "Paradise"
Cruising in Southwest Florida is an opportunity like few others in the world. You have the sparkling, world-famous Gulf waters, glistening, first-class resorts; quiet, reflective anchorages and enchanting strands of islands all along Florida's southwest coast. CRUISING WORLD Magazine has ranked this area the number one chartering destination in the U.S., and number three in the world!
Add to that sugar-sand beaches, superb shelling and spectacular sunsets along with some pretty good fishing and you understand why leisurely cruising along Florida's "casual coast" is considered such a hidden "treasure." And it's a treasure that can be enjoyed and discovered by all, not just experienced cruisers with their own boats.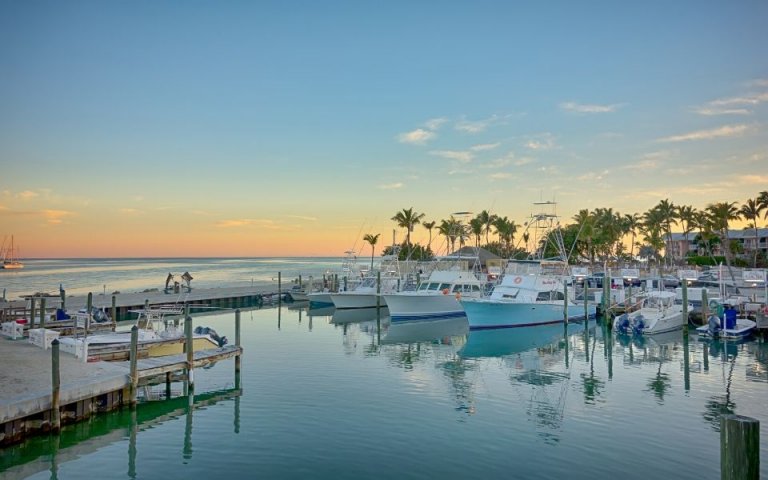 As owners of a charter company in Southwest Florida for 35-plus years, my husband Vic and I often tell our customers "you can cruise with us time after time and never cross your own wake." Florida's "West Coast," from a cruising perspective is the 220-mile stretch from Flamingo at the state's southern tip and in the heart of the Everglades north to the bustling metropolis of Tampa Bay. Fort Myers is located in the heart of the islands and inlets. Marco Island is about 70 miles south while Venice sits about the same distance to the north. The Okeechobee Waterway extends 120 miles to Stuart on Florida's east coast.
Fort Myers sprawls along the banks of the Caloosahatchee River, twelve miles upriver from the Gulf of Mexico. The river is part of the Okeechobee Waterway, which begins at Stuart on Florida's east coast. The estates of Thomas Edison and Henry Ford in downtown Fort Myers are just two of the shore-side attractions for the cruising tourist. Beautiful riverfront homes and a variety of marina facilities make a cruise up the Caloosahatchee quite relaxing with both interesting and convenient stops along the way. River cruisers often find themselves escorted by "wake-dancing" dolphins.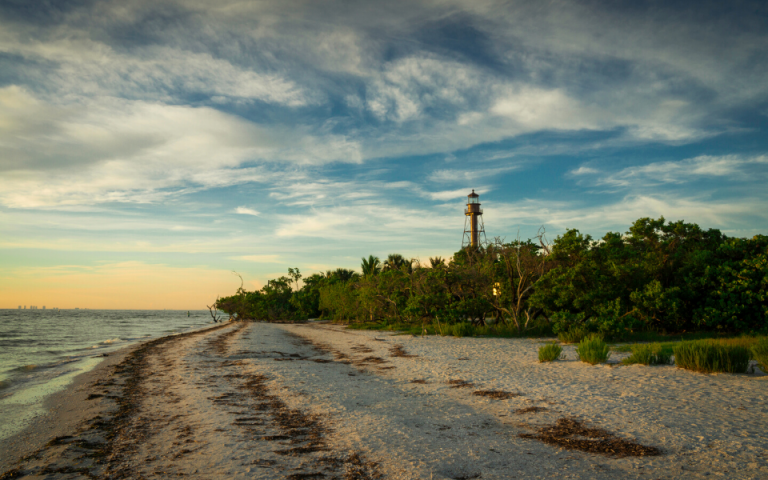 Sanibel, Captiva, Cayo Costa and Gasparilla are the islands that make Southwest Florida famous. Pine Island Sound is protected by the barrier islands to the west and Pine Island to the east, affording cruisers countless islands and keys which offer unlimited anchorages and abundant bird and marine life to observe. Crew members have access to many fine marine facilities and award-winning restaurants.
Two resorts: "Tween Waters Inn and South Seas Plantation, offer fine dining, entertainment, specialty shops, canoeing and jet ski rentals. The famous Florida west coast sunset can be seen from any island beaches or anchorages. I could go on and on about the benefits of our cruising area, but more importantly this is an opportunity for most all to enjoy. By that I mean it isn't limited to experienced power and sail cruisers.
There are a number of ways to cruise this area. They include charters available for experienced power and sail captains and their crews. There are also captained power and sail charters available for those new to cruising. Captains and crews wanting to hone their skills have access to liveaboard classes with broad course offerings from entry level to more advanced courses, and they include both power and sail cruisers.
We have found that it is not uncommon for cruisers to fall "head over heels" for the waters of Southwest Florida with simply no interest in cruising anywhere else. This area has many marinas available, so finding the right "home" for your boat is a very manageable task.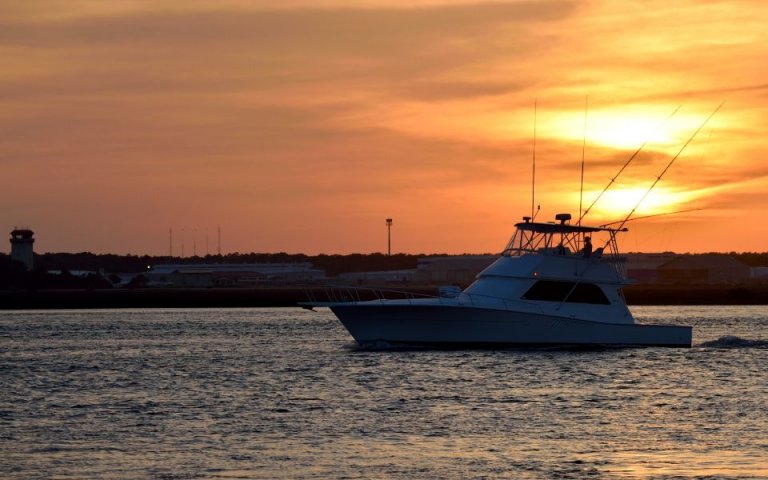 And for those wanting to either purchase their first cruiser or change to a different boat, Southwest Florida is home to a number of brokers who specialize in helping cruisers find their ideal boat.
There's no doubt about it, cruising in Southwest Florida is a very special for many reasons. For those anxious to learn more, I invite you to visit the area. We're open year 'round and would love to have you discover why this area is truly a "hidden treasure" for cruisers of all ages.
Barb Hansen manages Southwest Florida Yachts, yacht charters and Florida Sailing & Cruising School, a liveaboard yacht school. Contact her at info@swfyachts.com, phone: 239/257-2788.
About The WON

The Women's Outdoor News, aka The WON, features news, reviews and stories about women who are shooting, hunting, fishing and actively engaging in outdoor adventure. This publication is for women, by women. View all posts by The WON →