Book Review: 'The Most Unlikely Champion' is a Highly Likely Champion
At the age of 41, I picked up a gun for the first time with the intention of learning to defend myself and my children. I was the mother of 5, the youngest of whom was 2-years old. Little did I know that my journey in gun handling and self-defense was just getting started. Many classes, certifications, instruction and years later, I find myself in a strange zone. As a small, middle-aged, petite Asian woman, what place do I have in the gun world? No, I don't match the profile of a shooter, but my heart can't shake my passion and interest. With my role as an instructor and shooting club leader on hold, I've been questioning whether my season is fading. And then I read this memoir, The Most Unlikely Champion, by Vera Koo, and the embers reignite.

When Vera Koo enrolled in a firearm safety course at a college in the 1980s, she could not have looked more out of place. She was a petite, middle-aged Chinese-American woman in a class mostly full of men. She had little experience with firearms and took the course to further her knowledge so she would no longer fear guns. Little did she know that safety course would set her on a path to becoming one of the world's most accomplished professional women's shooters.
What is going on? Is this my story? No, but could it be? Within a few pages of reading this book, I knew I was going to love this woman. "She hopes that people, especially women, will recognize aspects of their lives in hers." Uh, yeah! Check that box, Vera!
I want to warn you that there are spoilers in this review because I can't help but speak about some of her greatest strengths without mentioning her darkest struggles. So if you haven't read the book and want no spoilers, come back to this review after you read the book, and tell me what you think.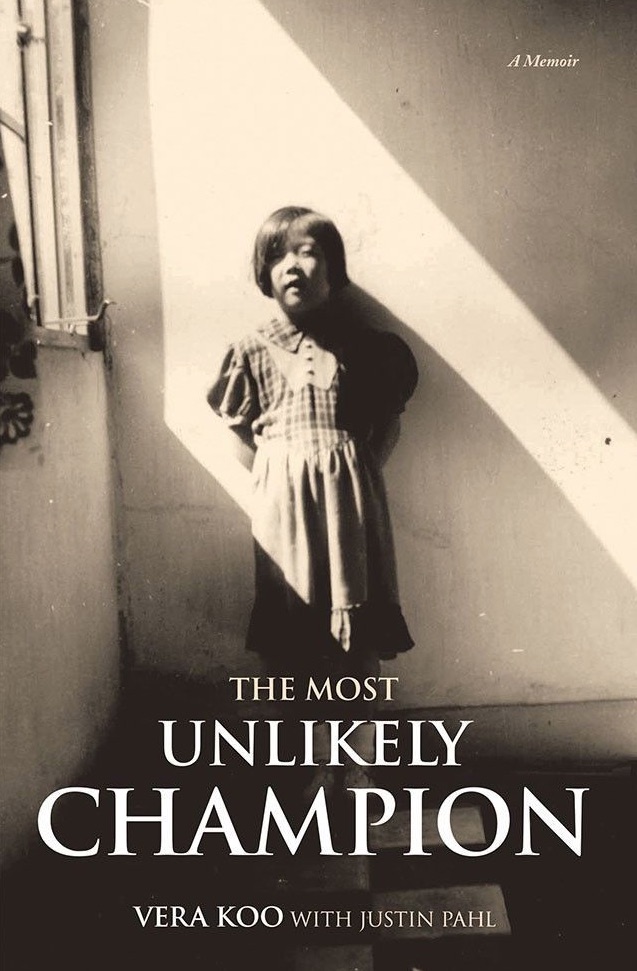 The Review
It begins and ends with Vera's shattering falling accident in 2013 while training for the Bianchi Cup. (The Bianchi Cup is the NRA National Action Pistol Championship, a huge and prestigious event held during 3 days that draws the best of the best.) She provides more insight and details into the accident and recovery throughout the story as she looks back on her life. When you realize how serious her injury is, and that she was in her mid-60s, the return to a highly rigorous and competitive event truly seems unlikely. But with characteristic determination and focus, she achieves that objective – not for the sake of winning, but for the goal of overcoming.
With honesty and transparency, she details her quiet and uncertain Chinese beginnings, her marriage with Carlos and their survival of economic and marital trials, and the heartbreaking death of her firstborn son. Even early in her married life, you can see how circumstances built up her grit and determination to survive and thrive. Her feisty spirit wouldn't allow otherwise. She admits she often couldn't see the blessing at the moment, but as her faith in God grew, her trust in His perfect timing and purpose increased as well. There's a peace that grows from knowing that the rises and falls of your life are not random, but have purpose – no matter how difficult.
Why this book matters
Vera embodies the classic saying, "Don't judge a book by its cover." "Unlikely" champion is an understatement because she doesn't look the part of a world class competition shooter, but as you discover her resilience, you realize that it's actually highly likely that Vera would reach her goal of becoming one of the world's best shooters. She doesn't do anything halfway; she sets goals and works with laser focus to reach them. This is what is so appealing about her life: the theme of perseverance after a great fall is universally captivating. "Koo's response to life's waves of adversity taught her a valuable lesson: The most spectacular rise can only come after you fall." (Intro)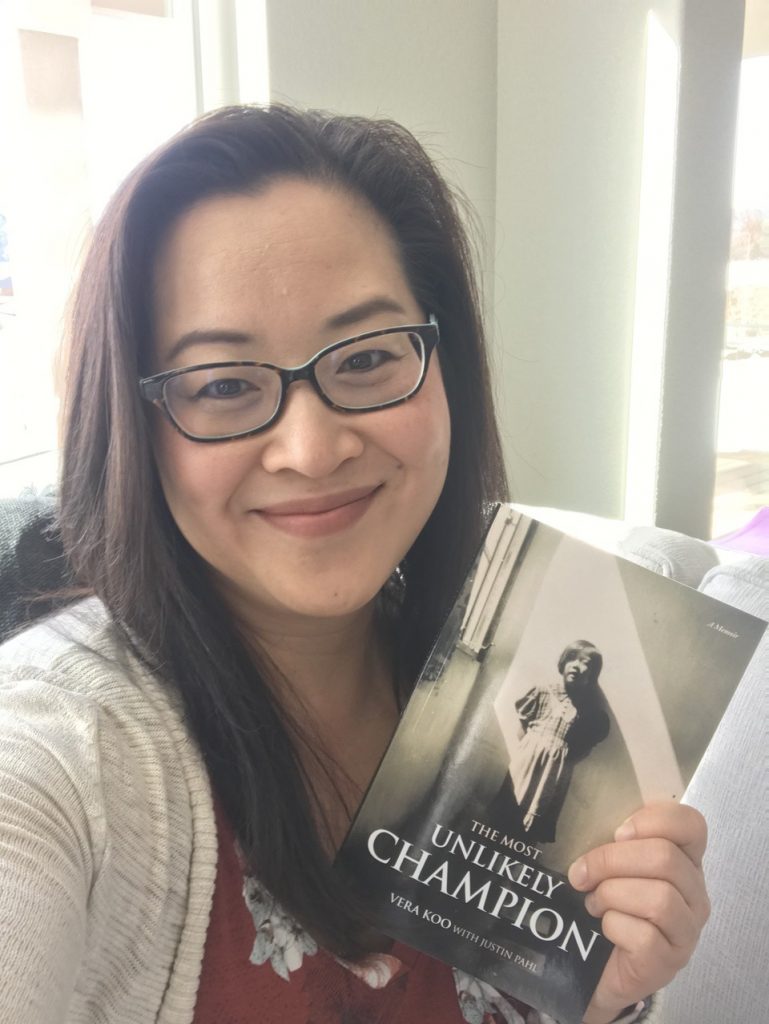 I identify with her as a mother and her instincts to devote herself fully to her children. As an Asian, I understand simultaneously embracing and refuting the stereotype. As a wife, I balance traditional Asian roles with modern American values. As a woman in a male-dominated field, I strive to earn respect for hard work and skill, regardless of gender. Entering at an older age, where stamina and maturity must compensate for youth and vitality, Vera overcame one major obstacle after another, relying on her faith in God and drawing on the grittiness that she embodies. I appreciated how she explained with brevity, yet grace, the many aspects of her inner struggles … while maintaining her poise and focus. I'm sure that many who know Vera will read this book and be surprised at how much you'll learn of her indefatigable character.
Regardless of whether you're a competitive shooter or interested in the world of firearms, you will truly appreciate the fascinating story of this unique and beautiful woman.
Purchase The Most Unlikely Champion here.
About Julie Park

Julie Park was born in South Korea, raised in Canada, and is now living in her beloved Rockies in beautiful Colorado Springs with her husband and 5 kids. An attempted break-in transformed this stay-at-home, unassuming woman into a pistol-packin' mama serious about the safety of herself and her loved ones. She is a certified NRA pistol instructor and Chief Range Safety Officer, and has been teaching and training women (and men!) just like her for the past several years. She has been a chapter and state leader in women's shooting organizations and an instructor at her local range. She loves discovering new guns and products for women and sharing her passion with others. If she's not shooting and training, she is homeschooling her kids, enjoying travels and connecting with her favorite books and people. View all posts by Julie Park →