Retro WON: First Time Turkey Hunting Tips
Spring is here! Which means turkey season has finally arrived! I have had the privilege of hunting Rio Grande Turkeys on the Big Island of Hawaii for the past 2 years. I can honestly say that there is nothing like a strutting gobbler coming in right at you to your call. Based on my experiences, here are 4 turkey hunting tips for someone going turkey hunting for the first time.

Remington Outdoor Company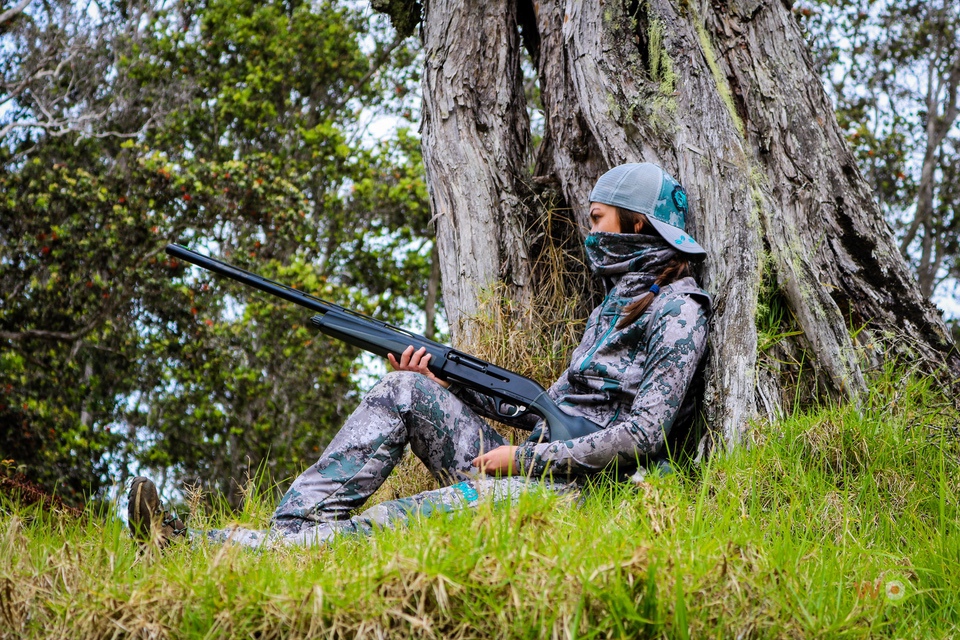 First Time Turkey Hunting Tips
TIP #1: Camouflage – Blend in!
Believe it or not, turkeys have better peripheral vision than humans. They also have monocular vision, meaning that their eyes are located on the sides of their heads. This means that they are constantly rotating their heads to be on the lookout for food and potential threats. They can also see some color. This combination of great eyesight, the ability to see some color and their constantly turning heads can make it tricky for a hunter to get close. Having the right camouflage is key. It's important to know the kind of vegetation that you are going to be hunting in. That way, you can get the camo you wear to match the environment. This year I used Girls with Guns gear, particularly, their new Shade pattern and it worked great. Girls with Guns did a great job on their latest hunting designs. My camo didn't just help me blend in with my environment, the fit also allowed me to be active throughout the hunt. I recommend investing in either a face mask or face paint to help you completely blend in with your surroundings.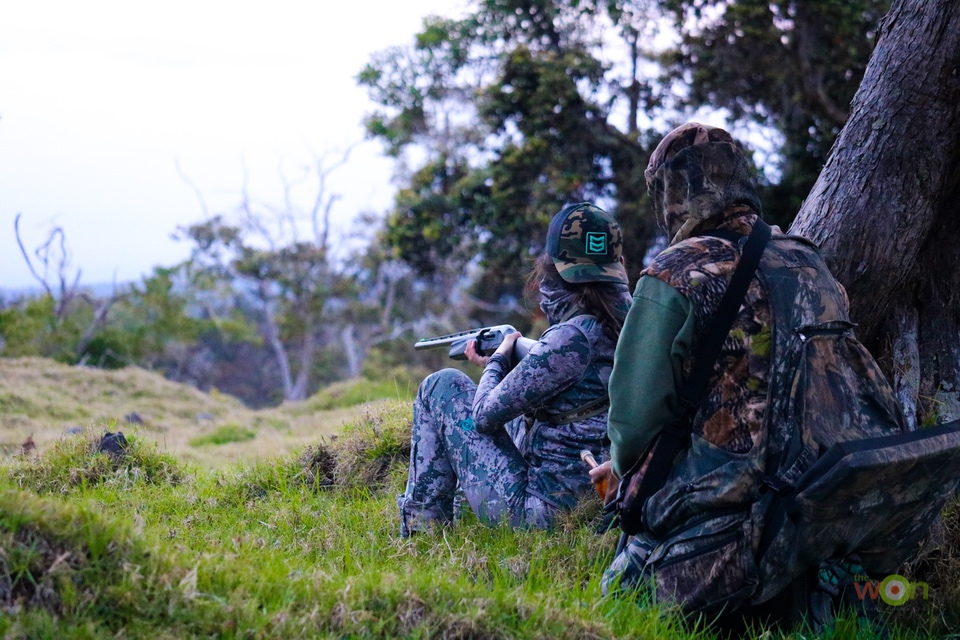 TIP #2: Set up
Gobblers are extremely active in the morning and late afternoons, as they are looking for hens. Therefore, these are the prime times to call a turkey in. As you start calling in a gobbler and you know the gobbler is getting closer, you want to get yourself set up to shoot. During these active times, gobblers (many times) will come running in. Everything happens so fast (turkeys can run up to 25 mph), so you want to make sure you give yourself enough time to get situated as the gobbler is getting closer. Find a good place to set up with coverage, whether it's by a tree or logs. That way you can set up and allow the gobbler to come into you, while being hidden within the natural environment. You want to see him first, before he sees you. Because turkeys have such great vision, you don't want to move and set up when a turkey is too close, as there is a great chance that they'll see you. Within your set up, make sure you also have a good rest. Gobblers strutting in towards me (or even sometimes coming in at a dead sprint) always makes my heart pound, so speaking from experience, you want to be as steady as possible. If you have to move, do it when he's turned away from you, and make sure he doesn't have an entourage of sentry hens onboard.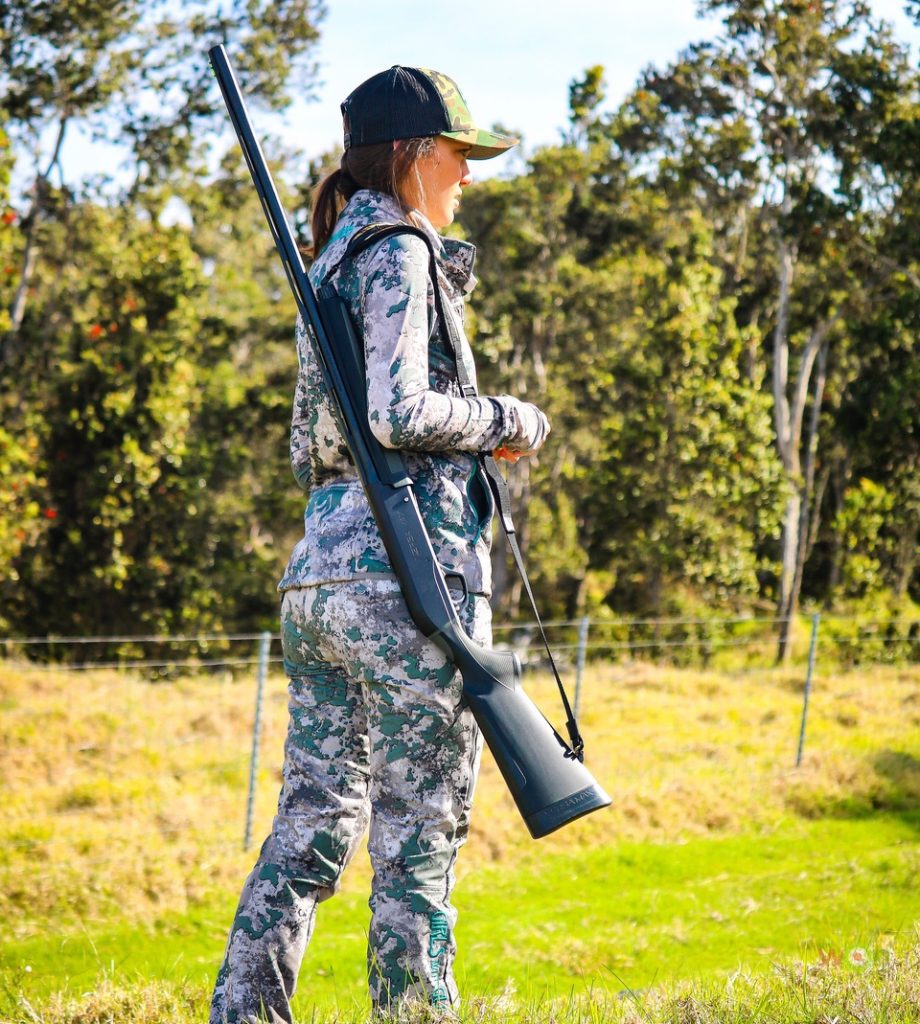 TIP #3: Trolling
Midday can be a slow time during your turkey hunt. Many hunters call it "quiet time," as most gobblers are with hens, aka "henned up," and not out and about. During this time, trolling is a great option. "Trolling" in Hawaii is almost like spot-and-stalk turkey hunting. You walk, stop and call, listen and walk again. You are trying to find gobblers that aren't henned up or you want to pull them away from their hens. If you hear a gobble back, call again walking toward it to see if you can get him more interested. By you also moving between calls, it resembles a hen walking and calling.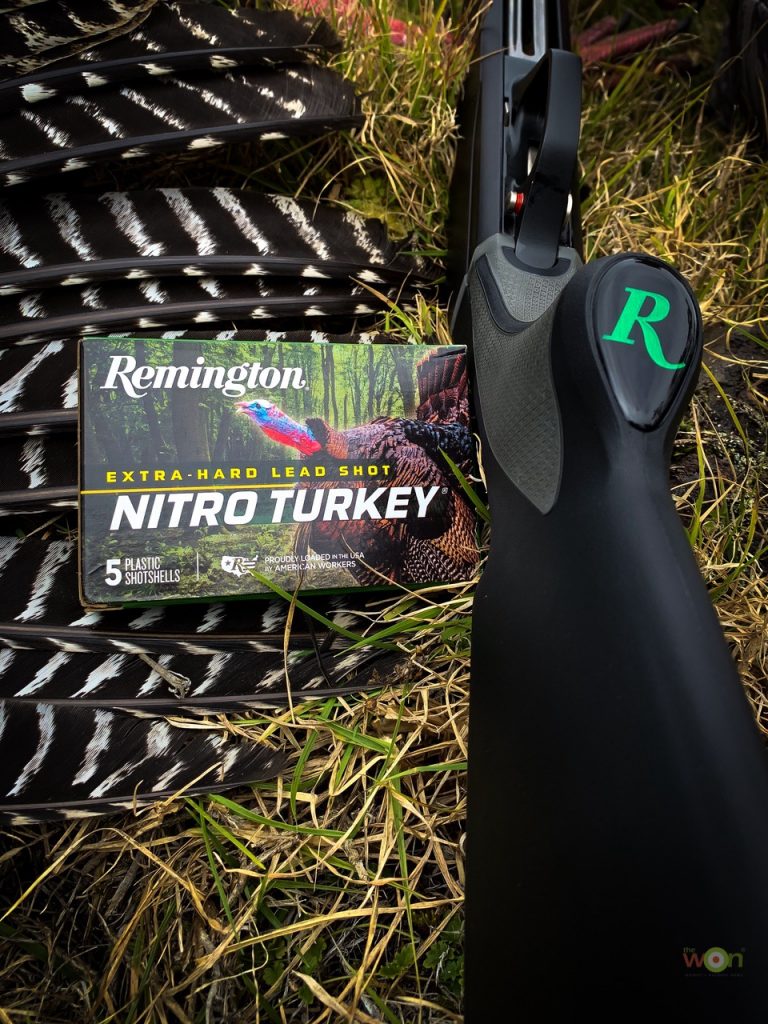 TIP #4: Shotgun and shells matter
Having the right equipment, including the shotgun you use and the loads you shoot, can truly make a difference on the success of your hunt. On this year's turkey hunt, I used the Remington VersaMax 12-gauge with a full choke. This shotgun combined with the full choke allowed me to be accurate, as well as provided the effective range (I shot my gobbler at 30 yards) for me to get my tom. In addition, I used Remington's Nitro Turkey Loads. Nitro Turkey Loads contain Remington's extra-hard lead shot, which is "as hard and round as a copper-plated shot." Nitro loads deliver 80% pattern densities at 1210 feet per second and come with proven knockdown power in effective ranges. This combination of Remington equipment proved to be greatly effective on my hunt.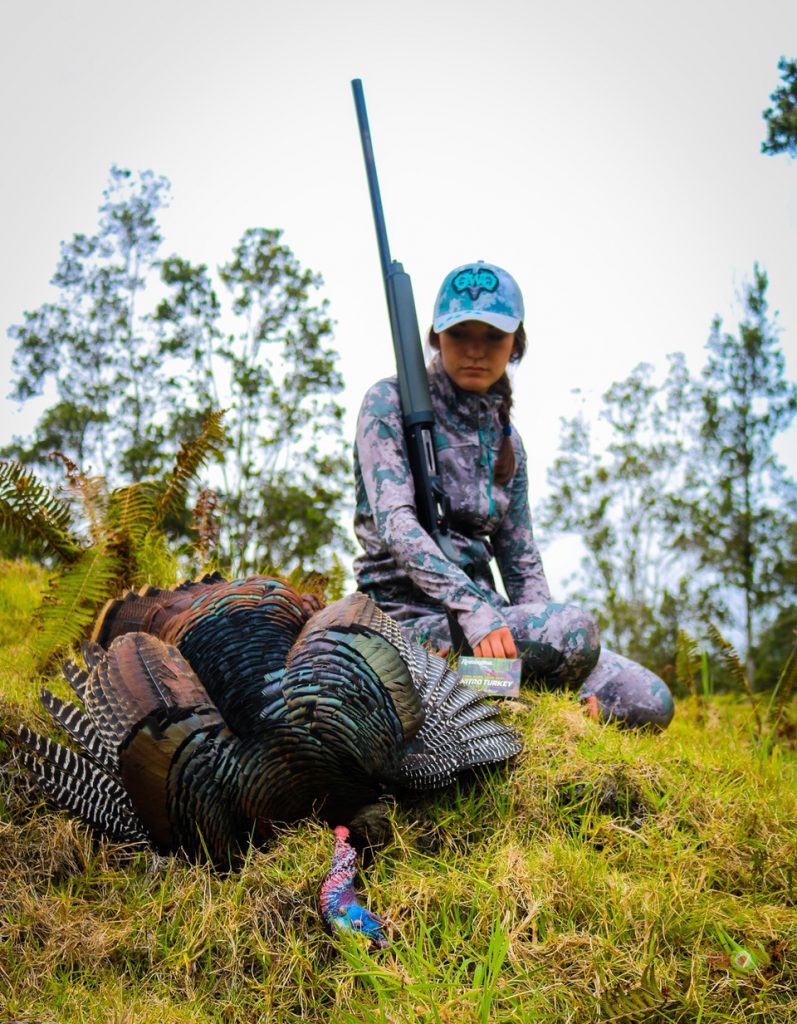 Bonus Turkey Hunting Tips
If you're interested in learning more about wild turkeys, check out this excellent reference, by Cassie Scott, titled "Five Senses of the Wild Turkey." Published by the National Wild Turkey Federation, the article explains how turkeys rely on 3 of the 5 senses.
This Retro WON first appeared April 9, 2019.
About Emily Perreira

Emily Perreira was born and raised on the beautiful island of Maui. She began hunting at the age of 5, on trips to Texas. The once pastime and hobby has now become a great passion. Selected as the 2016 Safari Club International and Cabela's "Young Female Hunter of the Year," Emily is a licensed guide for Maui Hunting Safari and hunts every opportunity she gets. Watch for her trending reviews on modern hunting gear and firearms. Emily pens "She Guides," a column that features hunting tips and tactics, sponsored by Remington Outdoor Company. View all posts by Emily Perreira →