The New GLOCK 44 on the Range at SHOT Show
Women's Outdoor News brings you a video about the GLOCK 44 (G44), a .22 Long Rifle (LR) caliber pistol. This video features my interview with Scotty Banks, training manager at GLOCK, while at Range Day in Boulder City, Nevada – part of the Shooting Hunting Outdoor Trade (SHOT) Show last month in Las Vegas. Scotty gives us his perspective on why the G44 is a great option to train women, children and new shooters on firearms.

Sponsored by GLOCK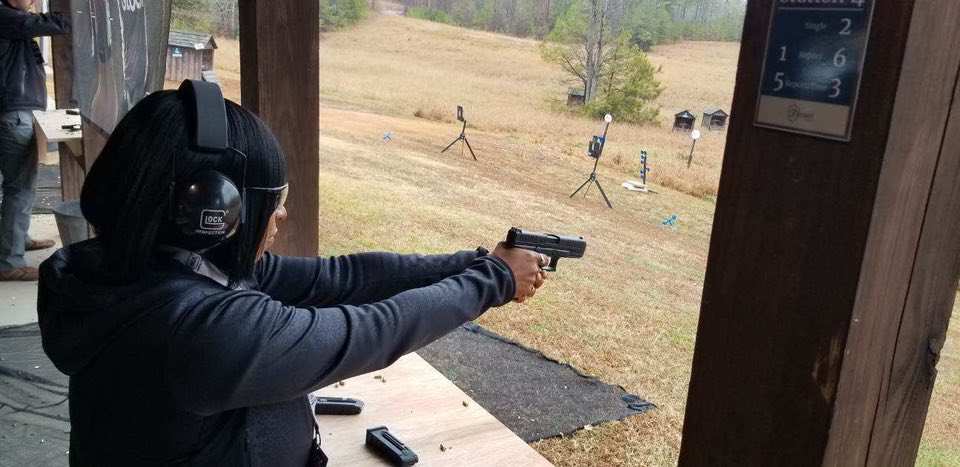 Background of the GLOCK 44
The G44 is a lightweight pistol (16.4 ounces loaded) that makes it easier for smaller hands and individuals who may lack a lot of hand strength to manipulate. The hybrid steel-polymer gun comes with various backstraps, so that users can find proper grip sizes. It also comes with 2 load-assist magazines, which enable a user to easily load ammunition into magazines.
Recoil is another reason that the GLOCK 44 is a great option. From training children to women, the recoil on the G44 is very manageable. Although it does have recoil, as with most .22 handguns, it's not much and that makes it fun to shoot. Comparing the G44 shooting experience with the shooting experience of firearms with larger calibers, I have to say that the G44 wins from a training aspect. New and experienced shooters can work on their fundamentals without the recoil (and without the louder noise of bigger calibers). The gun is similar to the GLOCK 19, but in a lesser caliber.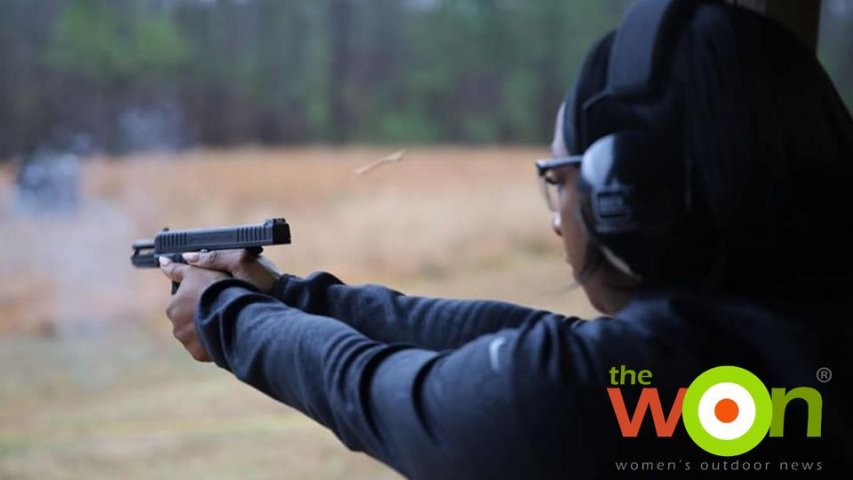 Another advantage of training with the G44 is that .22 caliber ammunition is inexpensive, especially when compared to other calibers. Having inexpensive ammunition helps a woman to be able to spend an entire day at the range by herself, with her friends and/or family while getting quality training without breaking the bank.
The G44 comes with adjustable rear sights and a safe action system.
To learn more about the GLOCK 44, check out GLOCK's website.
MSRP: $389
About Avery Skipalis

Avery Skipalis is the owner of Skip's Tactical Solutions, an organization that focuses on empowering women, men and children to make sure that no one else becomes a victim. She gained her firearms experience from the military where she's been a military firearms instructor for 10.5 years. She's also a certified NRA rifle and pistol instructor and Glock Advanced Armorer since 2015. She's attended Sig Sauer Academy, FNH, Special Operations Command Armorers courses as well as multiple Advanced Shooting Schools across the United States. She resides in Florida with her husband and 2 kids. She's currently serving in the United States Air Force and loves sharing her passion with others. She thinks it's important that women also feel like they're in control of their own safety. View all posts by Avery Skipalis →