The Truth About Disinfectants: Q&A With An Expert
I'd be lying if I said I wasn't keeping track of news coming out of China. The rapid spread of the novel coronavirus has caused the Chinese government to shut down some of their largest cities, most popular tourist attractions, and as of today's date, at least 16 airlines have canceled flights to and from China.
These steps are unprecedented and require any smart person to keep one eye on the headlines and the other eye on your preps!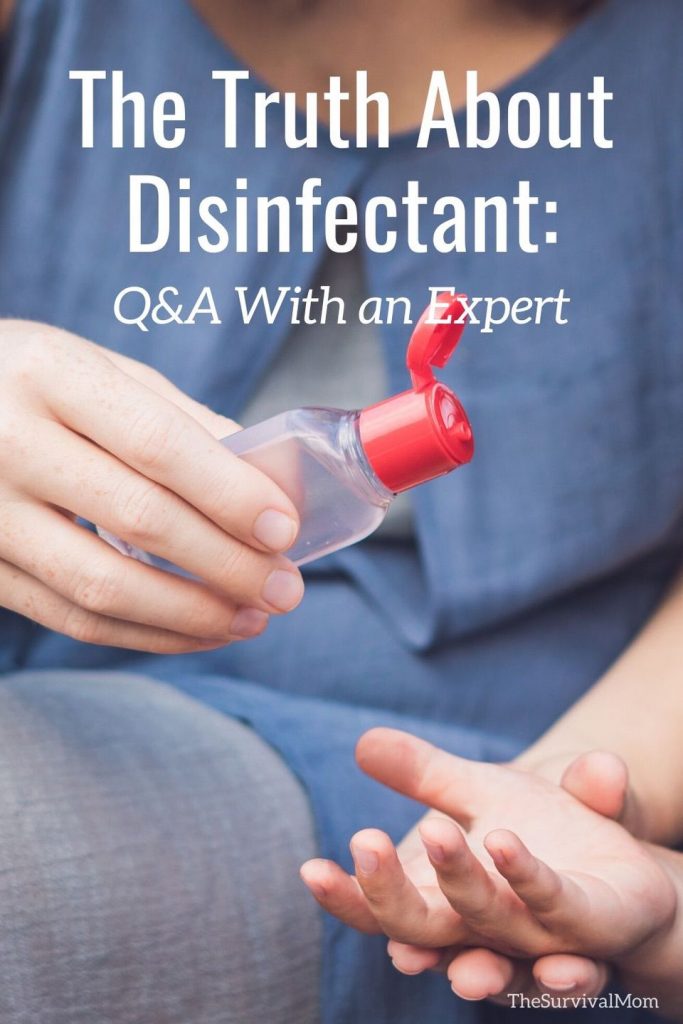 In large part, preparing for something like this virus or any other virulent bug requires supplies that are relatively inexpensive, but not all disinfectants are the same and not everyone knows which disinfectant is most effective. If you're going to stock up on these supplies, you might as well purchase those that are proven to kill viruses.
Little-known truths about disinfectants
So, a couple of weeks ago in one of my Facebook groups, one woman spoke up and began writing about disinfectants and what was effective against viruses, including the coronavirus currently in the news. Later, she explained that she wanted to correct the record because a lot of misinformation was spreading in social media and through copied-and-pasted emails.
Her background is with a large chemical manufacturer, a supplier of cleaning chemicals and disinfectants to local hospitals and schools. Part of her job is staying informed on the very latest developments in this area, including this coronavirus outbreak.
Wondering about the most effective disinfectants to use in a pandemic/flu scenario? Here are some insider tips.
Q&A with an expert
There is a lot of misinformation currently going around about disinfectants and Human Coronavirus that I wanted to clear up.
Coronaviruses are enveloped viruses that were first discovered in the 1950s. The envelope is like a fragile bubble that surrounds the DNA and they are easy to pop. They are relatively easy to kill on surfaces.
When looking for a disinfectant, there are 2 different kill claims to look for: Human Coronavirus or Human Coronavirus (SARS Like). Both will kill the Wuhan virus, though I would add more dwell time if the claim is for Human Coronavirus.
Dwell time is the time it takes to kill a virus. A surface must stay completely wet during that time. Lysol and Clorox wipes are great, but they will not stay wet for the full 10 minutes they required by disinfectants with a 10-minute dwell time. You must re-wet the surface.
If neither kill claim is listed, use a disinfectant that kills a non-enveloped virus like Norovirus. Non-enveloped viruses are much more difficult to kill.
Continue reading, The Truth About Disinfectants: Q&A With An Expert from The Survival Mom here.
About The WON

The Women's Outdoor News, aka The WON, features news, reviews and stories about women who are shooting, hunting, fishing and actively engaging in outdoor adventure. This publication is for women, by women. View all posts by The WON →