DIY: Starting Seeds in the Winter for a Spring Garden
January and February might be uneventful months for most people. However, they are exciting for gardeners who are devoted to seeds. If you've never grown your own plants from seeds before, winter might seem like an odd time to garden. But, in fact, the timing is perfect. Gardeners who start their vegetables, herbs, and flowers from seeds typically start them indoors during the cold months.

Tomatoes, peppers, broccoli, lettuce, onions, herbs, and many annual and perennial flowers can be started indoors during winter. Plant species, as well as the variety, will dictate which month is right. This information can be found on the back of or inside individual seed packets. Look for how many days the plant needs to fully mature, as well as the right time to start the plants indoors.
The next thing you should know is your area's frost dates. These are the dates that your zone/area generally has its last (spring) frost, as well as the date when the first (fall) frost shows up. For the most part, winter-sown seeds are started indoors about six to eight weeks before the last frost date for your area. If you're not sure about your frost dates, call your local nursery or contact your local cooperative extension office.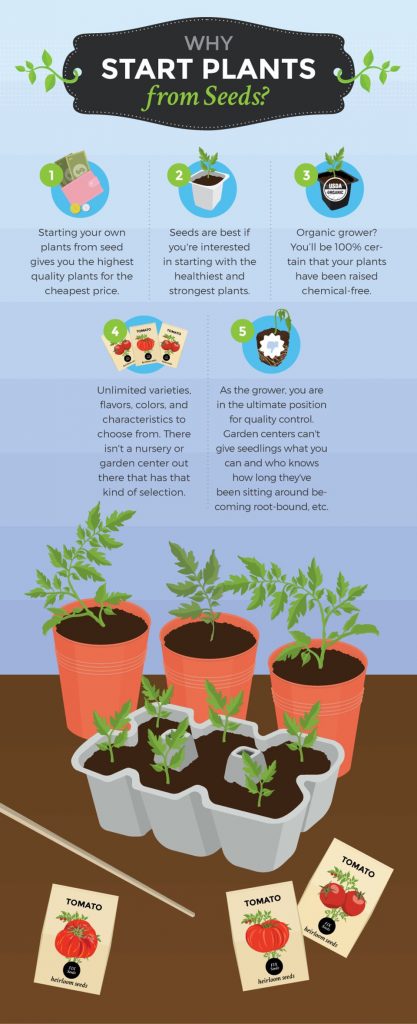 Why Start Seeds During the Winter?
There are several reasons to start certain seeds weeks or even months before they are planted into their permanent beds outdoors. The first is that it takes many plants quite a while to mature to produce fruit or flowers. Tomatoes are a good example.
Depending on your area, sometimes the necessary "days to harvest" for that vegetable, herb, or flower is actually longer than the amount of warm days that you actually have from frost date to frost date. By starting these seeds indoors before the natural growing season, you get a jump-start on the amount of time the plants need to mature.
Continue reading, Starting Seeds in Winter for a Spring Garden from EReplacementParts here.
About The WON

The Women's Outdoor News, aka The WON, features news, reviews and stories about women who are shooting, hunting, fishing and actively engaging in outdoor adventure. This publication is for women, by women. View all posts by The WON →