Project ChildSafe: How to Make Range Time Enjoyable for Kids
Firearms trainer Avery Skipalis brings you tips and tactics for a safe and enjoyable beginning experience at the range with kids. In this video, sponsored by Project ChildSafe, Avery and her son share some quality range time together.

Sponsored by the NSSF and Project ChildSafe
First of all, she stresses the importance of teaching your kid the basic firearms safety rules. Then, she suggests that you show your child the firearm and explain the parts and functions (without ammo near or in the gun) before stepping on the range. She also suggests finding properly fitting eye protection and ear protection for the range. She talks about using electronic ear muffs so that kids can hear range commands – another important topic to discuss on the way to or at the range. Note: Adult-sized eye and ear protection can hamper a child's ability to focus on shooting.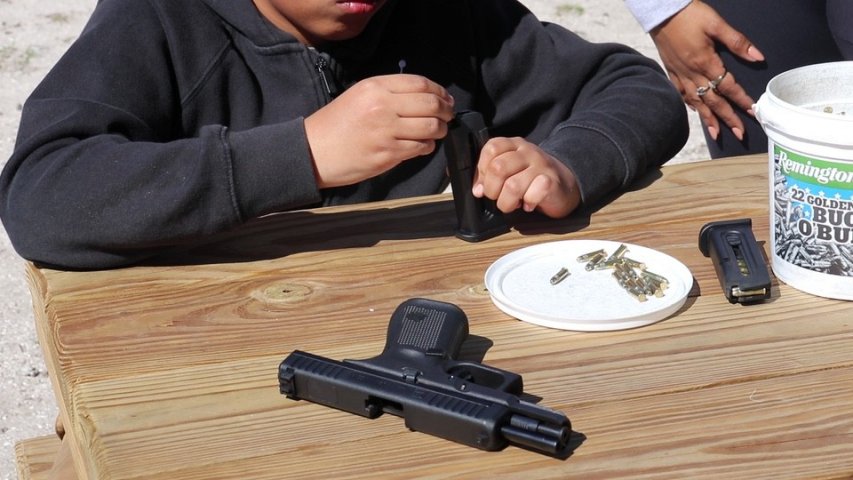 Avery likes the GLOCK 44, .22 caliber firearm for this range time with her son. She said, "The first reason is that this pistol is lightweight, which makes it easier for smaller hands and arms that may lack a lot of hand and arm strength a firearm that's not too heavy from them."
She continues, "The second reason is that the magazine comes with load assist, which can come in handy on range day! It enables individuals that lack a lot of hand strength the ability to load ammunition into their magazines with ease. With children, it can give them a sense of accomplishment when loading magazines out on the range. (That frees up the adult's hands and gives them a much deserved and probably much-needed break from loading magazines, too!)"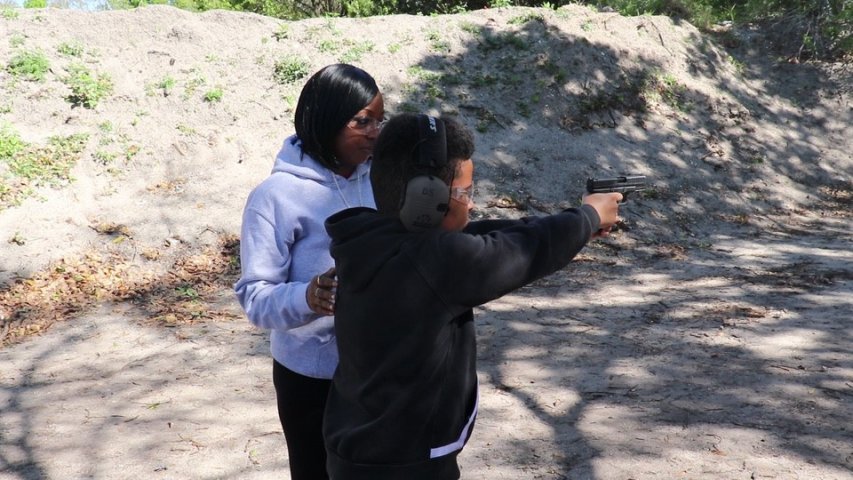 Finally, Avery explains why she prefers a .22, and especially the GLOCK, for this time on the range: "The GLOCK 44 delivers manageable recoil. In fact, some say that this pistol looks as if it has zero recoil. Although it does have recoil, I have to say that it was a delight to shoot the GLOCK 44 compared to shooting firearms with larger calibers. With children, it makes for a better range and shooting experience for them to not have to deal with a firearm with a lot of recoil." Since recoil is one of the reasons that people fear shooting guns, it makes sense to start new shooters on a lower recoil model.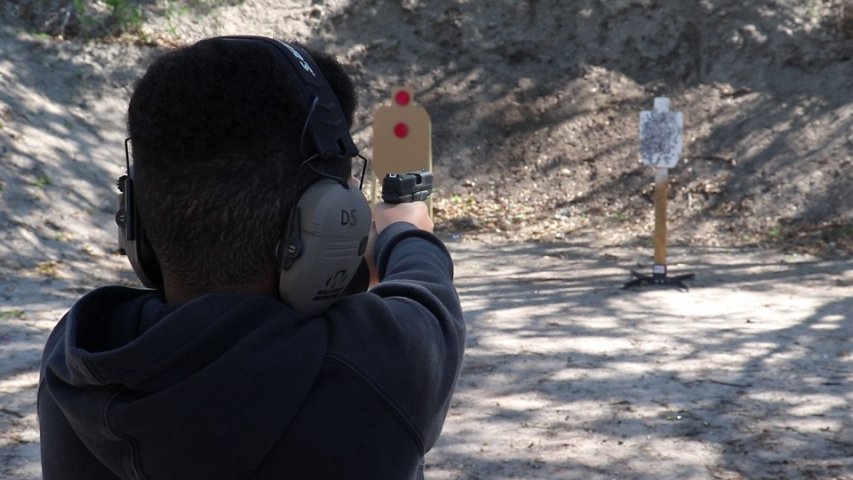 Also, Avery reminds us that .22 caliber ammunition is less expensive than larger caliber ammunition. "Having inexpensive ammunition helps you to be able to spend an entire day at the range with your entire family while getting quality training without breaking the bank. I think that we can all benefit from saving a little money."
Learn more about Project ChildSafe here.
About Avery Skipalis

Avery Skipalis is the owner of Skip's Tactical Solutions, an organization that focuses on empowering women, men and children to make sure that no one else becomes a victim. She gained her firearms experience from the military where she's been a military firearms instructor for 10.5 years. She's also a certified NRA rifle and pistol instructor and Glock Advanced Armorer since 2015. She's attended Sig Sauer Academy, FNH, Special Operations Command Armorers courses as well as multiple Advanced Shooting Schools across the United States. She resides in Florida with her husband and 2 kids. She's currently serving in the United States Air Force and loves sharing her passion with others. She thinks it's important that women also feel like they're in control of their own safety. View all posts by Avery Skipalis →