Syren Demo Events: How to Book One In Your Area
These are definitely strange times for us all, and I know that I was pretty disappointed that we've had to cancel all the fun shooting events that usually bring in the arrival of spring. Not getting to see my friends is a bummer, and especially not getting to San Antonio, Texas, for the ACUI Collegiate Nationals to see the famous Texas bluebonnets is a big bummer! Growing up in Texas, I always looked forward to this tournament in the springtime. That being said, once we are all out of lock-down, getting ladies together to do some shooting and try out the Syren demo guns will be at the top of my agenda.

Sponsored by Syren USA
So, I thought I would offer up some tips on how to schedule and host a Syren demo. I count on you ladies to be inspired and motivated to host a demo event with your friends, so here's the list. I know I have calling me at the bottom, but please feel free to call me at any point during this process if you need some direction or help: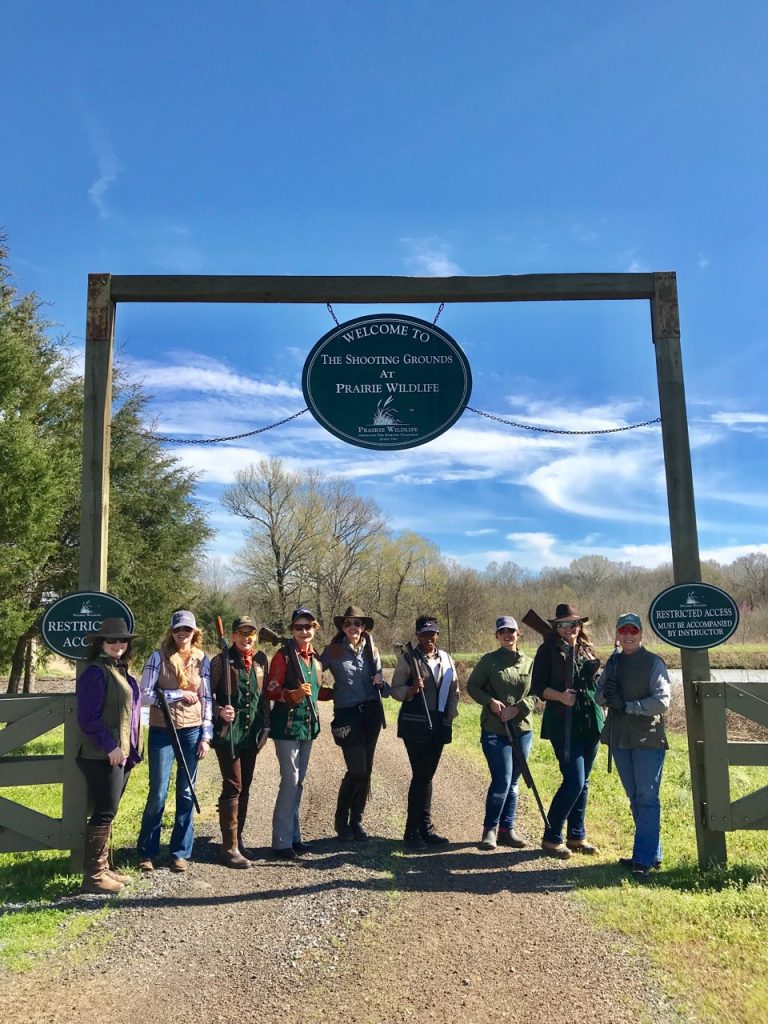 Location
1 If you have a home shooting club, talk to them about an available date for a demo. I suspect that there will be a lot of people suffering from cabin fever and wanting to get out to shoot, so see what their updated calendar looks like.
2 Ask about setting up on a 5-stand or a couple of sporting clays stations with some nice easy targets. An outgoing trap shot makes for easy hitting and happy shooters!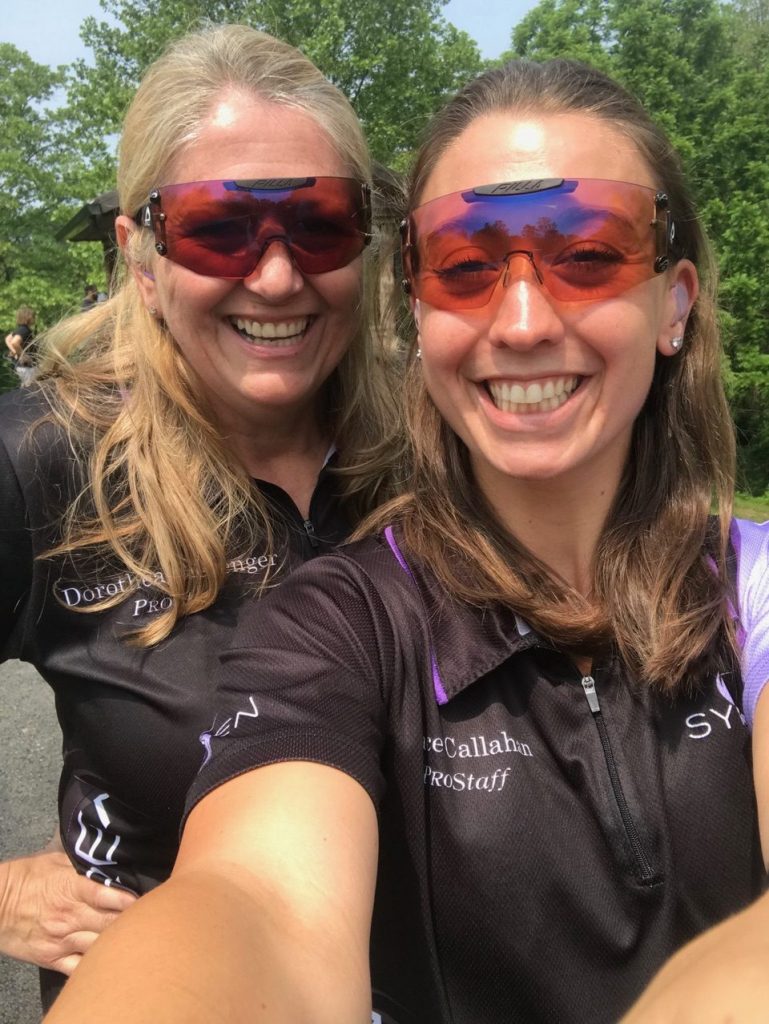 3 If you don't have a regular club, find one in your area and talk with them. I find that most clubs are very open to welcoming the ladies and potential new customers. If they're not, then move on. Friendly and welcoming are very important to not just new women shooters, but also to male shooters as well, and we want to send business to clubs that are happy to have us.
4 Get 2 or 3 available dates so there's some flexibility for the rest of the involved parties.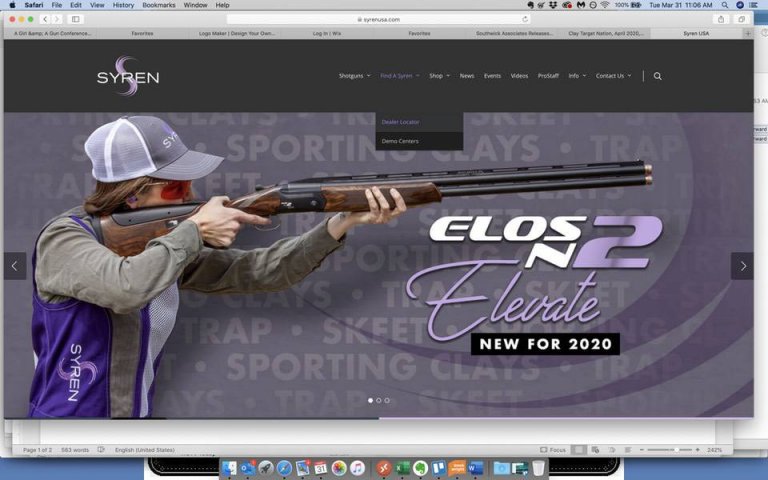 Find a Syren/CG/Fabarm Dealer:
1 We find that if you go to an event and there's a dealer there to meet and talk with the women, it's much easier to go to that dealer in the future knowing there's a familiar and friendly face ready to do business with you. Gun shops are intimidating – and not just to women – so having someone to ask for that you have met at a Syren demo, can really help.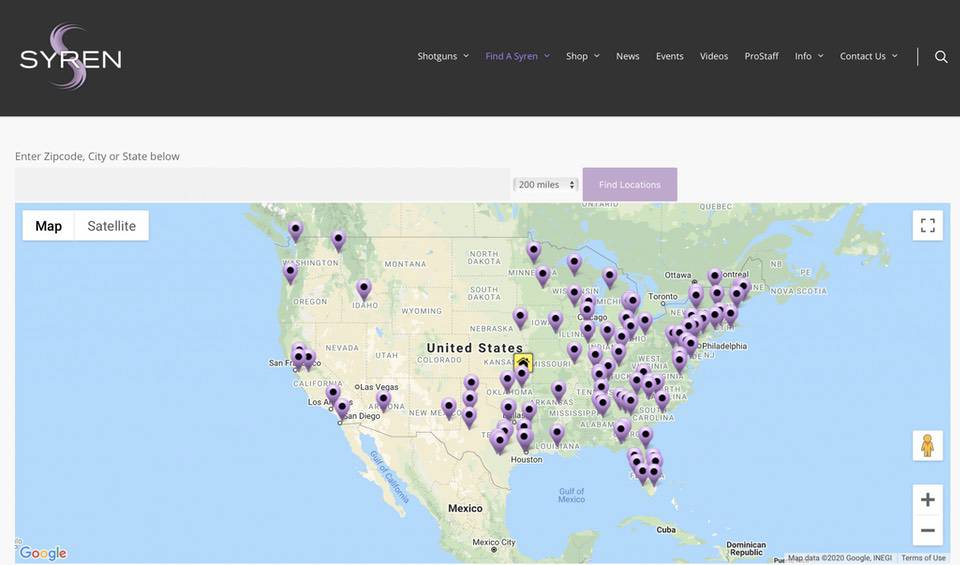 2 Go to www.syrenusa.com and then click on "Find a Syren" and select "Dealer Locater" to see if we have a dealer near you. You can also click on "Demo Centers" to see if there is already someone near you that has some demo guns.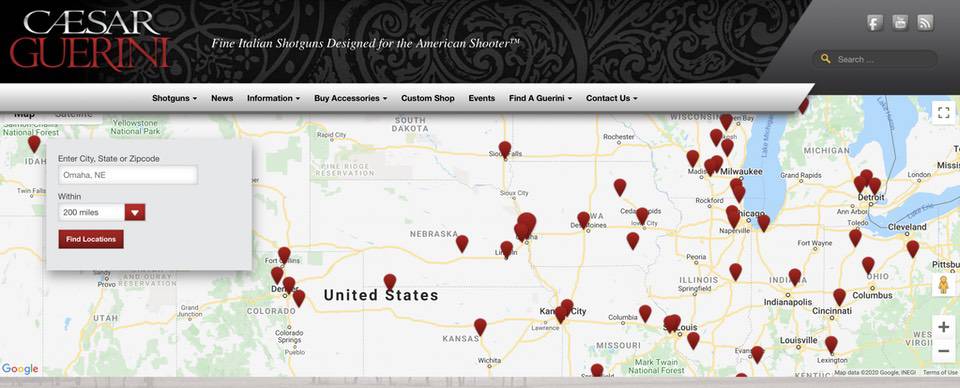 3 We do have Caesar Guerini and Fabarm dealers that aren't on the Syren website, but may be willing to participate. Check www.gueriniusa.com and www.fabarmusa.com and their dealer locaters to see what's available.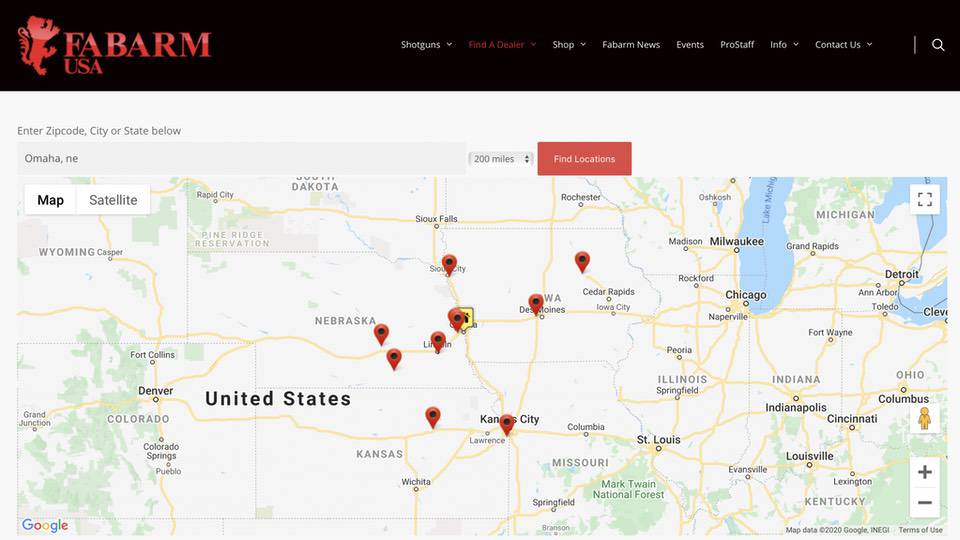 4 Call them up and let them know what you're wanting to do and see if they would have someone that would be willing to come and hang out with some fun ladies and do some shooting – and ultimately, sell some guns. (That's the real endgame here: selling guns!)
5 If you don't have a dealer near you, or you don't have anyone that is willing to participate, don't fret. It's not a deal breaker, just something we like to have.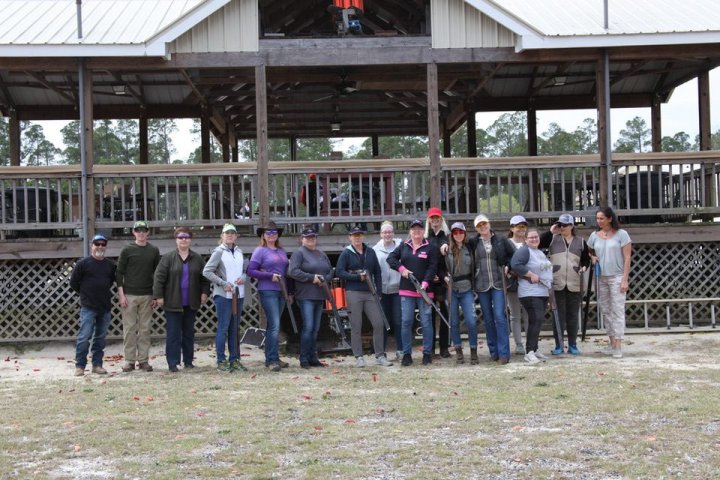 Participants:
1 There is no cost from Syren to send a representative to a demo event, but we do like it to be productive and worth the time out of the office. Our minimum number of participants is 15 to 20 and of course, we will always take more!
2 Talk with the club about what you would like to provide and costs for each.
Targets
Ammo
Breakfast or lunch or just snacks afterwards
Trappers – optional depending on the setup
Eye and ear protection
3 Most women are prepared to pay up to about $45 to $50 for shooting and some food and I find that $25 to $30 is a great price point to get a good crowd. See if the club is willing to donate targets or ammo to help keep the costs down.
4 Also, see if you can get a deposit from the ladies when they sign up – it increases participation when they already have given some money in advance. I've never had anyone complain about paying something, as they understand that this is a service provided by both the host, Syren, the club and the dealer, but I encourage it to just cover the costs.
5 Most ladies will shoot between 25 and 50 shells – especially new shooters. Some may shoot more, but plan for 50 shots per person.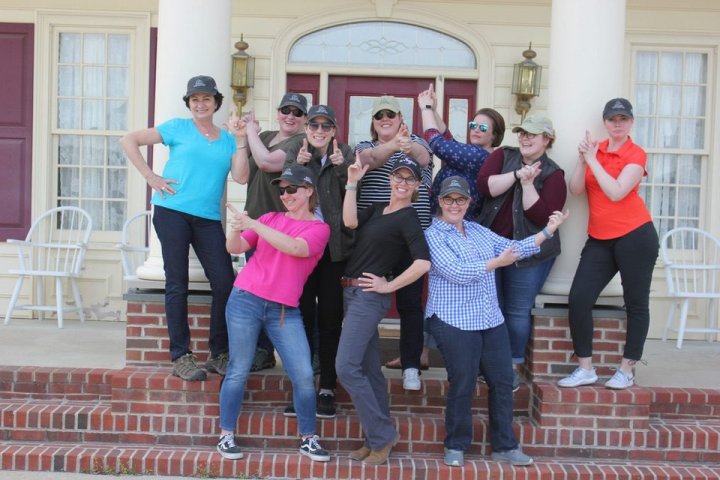 6 I really like the Syren demos to be ladies only, but I know that some ladies can be nervous about shooting or their men just can't stand that they will be having fun with guns without them. I typically let the men come along, but don't let them shoot until all the ladies have had their turn. My last demo in North Carolina had the husband liking the Syren model better than a full-size gun – it fit him better, too!
7 If you have some ladies that are shotgun instructors, see if they can come and help with the demo also. Having extra people who are knowledgeable about shotguns and safety can really help keep everyone shooting and having a good time without waiting too long for a turn.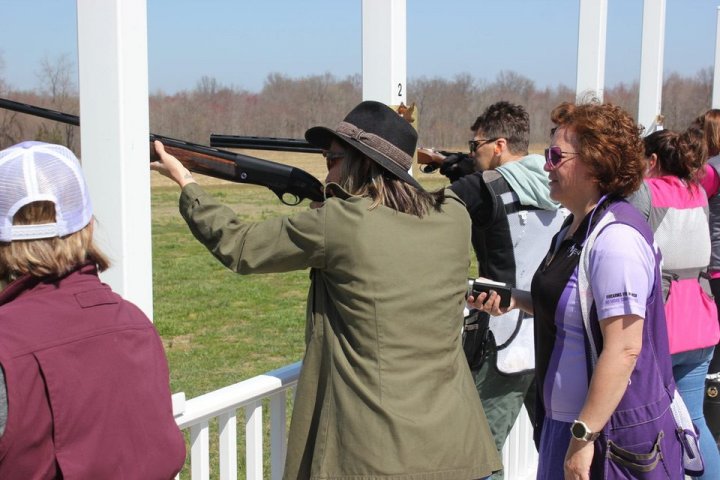 Syren Demo:
1 Next step is to call the office at 410-901-1131 and ask for me, Lynne Green, Syren Brand Manager. We can talk about available dates on my calendar and if I'm not available, then one of my competent prostaff could maybe attend.
2 Once we establish the demo date, be sure to circle back with the club and the dealer to confirm.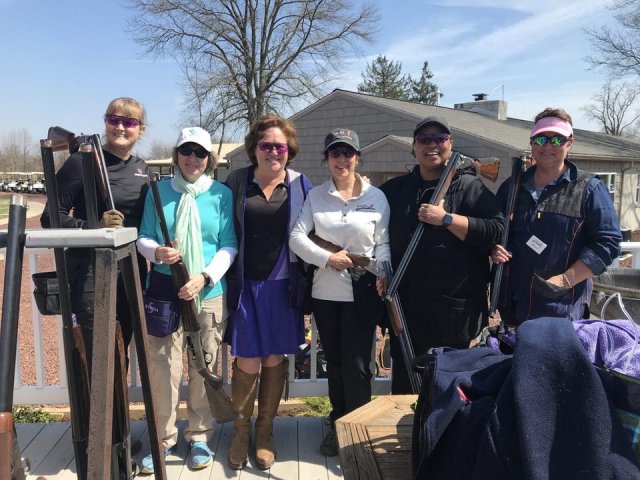 3 I will set up demo guns and get to the demo (or send an excellent prostaff member) and everyone will have a good time.
4 Demo day format
Review of the Syren guns with the group
Review safety rules
Test for eye dominance for those that need it – most new shooters have no idea about their eye dominance, and I encourage them to shoot with their dominant eyes.
Let the shooting begin!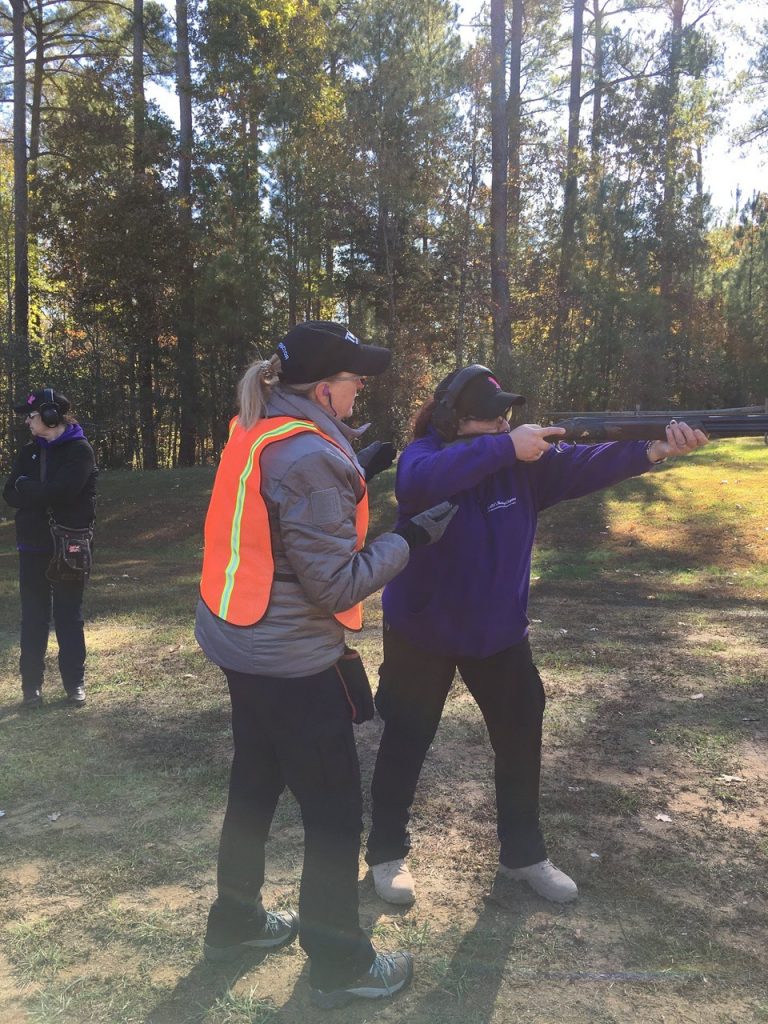 It's an amazing thing to see the transformation of the women from the time they arrive – usually nervous and hesitant – to the end, when they are smiling from ear to ear and feel like they can conquer the world. We would love to help you host a Syren demo day. Hope to see you soon on a range.
About Lynne Green

Lynne is on to her next adventure after over four years in Maryland with Caesar Guerini and Fabarm as the Brand Manager for Syren (a line of shotguns made for the ladies). She has attended dozens of demos and events and has been honored to get to meet and introduce hundreds of ladies and young girls (and lots of boys and men too) to all 3 brands and to shotgun shooting! Lynne has learned so much about shotguns – gun fit, eye dominance and mechanics – that shows her just how much more there is to learn. She now is doing marketing and branding consulting and also plans to stay active in the outdoor industry, do more hunting and sporting clays, shooting lessons and add some fly fishing to her repertoire. She'll be based in the Dallas Fort Worth area. View all posts by Lynne Green →