10 Backyard Camping Ideas for the Perfect Home Adventure
We love these backyard camping ideas from our friends at Territory Supply. ~MC
Now's a great time to reconnect your family with the great outdoors, even if that means heading toward the backyard. Although it's still generally safe to camp where you can avoid crowds, more states are closing campgrounds and parks in an effort to prevent the virus from spreading.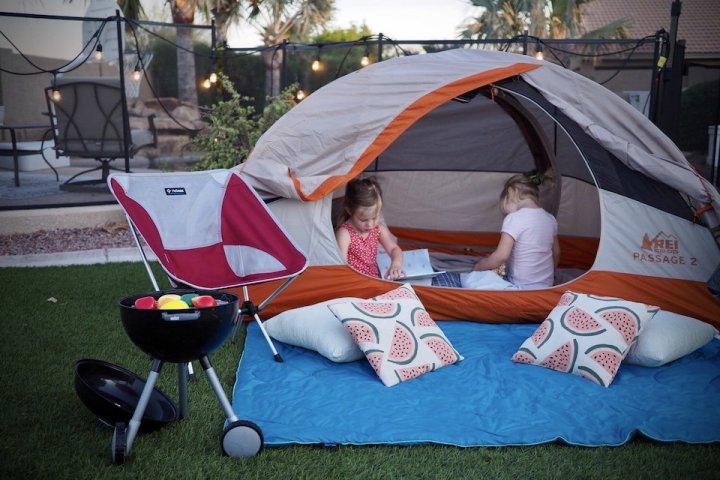 No matter the situation, backyard camping's a great way to escape your normal home routine, get your kids used to sleeping outside and prep for the days when we can roam freely again. Here's a look at 10 ways to make your next backyard camping trip a success.
1. Raid your camping gear.
This might seem like a no-brainer, but the best way to set the tone for a backyard campout is with real camping gear. Of course, you can go the DIY route if you're lacking equipment, and most kids won't give a damn either way. But if you can, bust out the camping gear to make it feel like the real thing.
We have a few storage bins of camping and backpacking gear, and for this weekend I took out our REI Passage 2, some old sleeping bags, a few Helinox chairs, a Rumpl blanket and some random kitchen supplies for the girls to play with. Nothing crazy, but enough to turn our backyard into a makeshift campsite.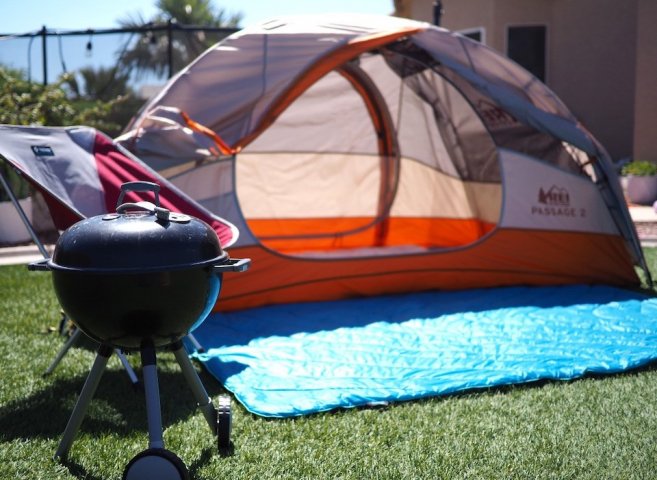 The girls brought their own supplies to the party: a grill and "pantry" to organize the essentials: camp mugs, condiments, lanterns and snacks.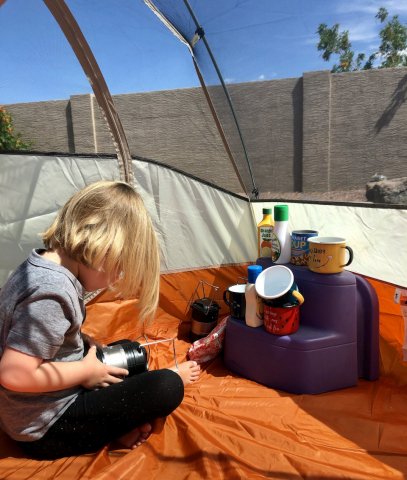 Fortunately, rounding up gear for a backyard trip is a lot quicker and easier than camping in the wild, so it doesn't take much to make it feel like a home (slightly) away from home.
Continue reading, 10 Backyard Camping Ideas for the Perfect Home Adventure from our friends at Territory Supply here.
About The WON

The Women's Outdoor News, aka The WON, features news, reviews and stories about women who are shooting, hunting, fishing and actively engaging in outdoor adventure. This publication is for women, by women. View all posts by The WON →