5 Fun Things to Do By Yourself Outdoors
Time to reflect, the opportunity to recharge, boosting feelings of independence and empowerment — these are some of the benefits that come along with spending time outdoors in solitude. If you are looking for a few examples of fun things to do by yourself outdoors to take advantage these benefits, use this list as a resource.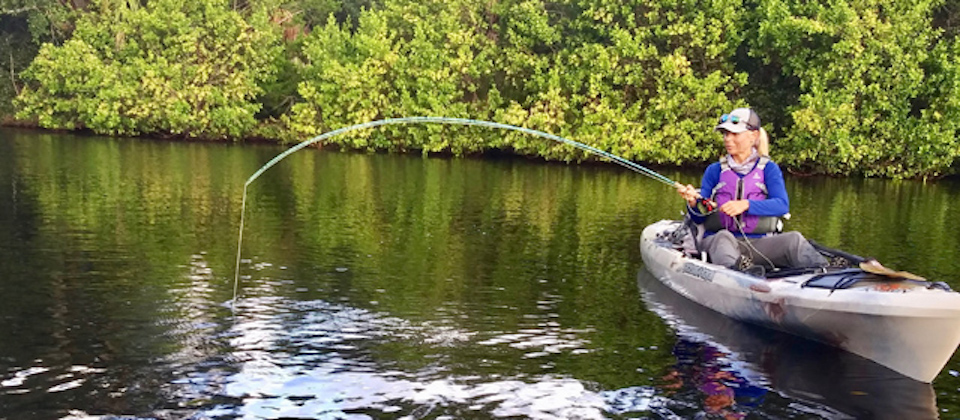 5 Fun Things to Do By Yourself Outdoors
1. LEARN HOW TO FLY FISH.
Fly fishing can be one of the most meditative things to do alone outside. If you don't know how to fly fish, there are plenty of videos online that can walk you through the steps of a basic (pick-up and lay-down) cast. Practicing your cast is something that you can do solo in an open field or empty backyard.
2. GO KAYAKING ON A WATERWAY CLOSE TO HOME.
If you are still learning how to kayak, it's a good idea to watch an online video or read instructional content that covers kayaking for beginners with helpful kayak fishing tips and safety guidelines. Make sure you have an appropriate PFD for kayaking, bring a sound-producing device (such as a whistle), and file a float plan with someone you know.
3. START A GARDEN.
If you live in an urban area and don't have a large yard, you can still plant container gardens out on your patio or balcony. Spring is the perfect time to plant and grow a variety of flowers, vegetables, or herbs. Some examples of vegetables that you can seed either directly into the ground or into containers are peas, beans, radishes, carrots, and lettuce.
4. GO ON AN OUTDOOR PHOTOGRAPHY ADVENTURE.
Get out the camera and start experiment with different settings to capture the very best shots of the natural world around you. Read up on the best techniques and equipment for wildlife photography, and then get outdoors to put what you've learned into practice.
Continue reading, 5 Fun Things to Do by Yourself Outdoors from Debbie Hanson at TakeMeFishing.org.
About The WON

The Women's Outdoor News, aka The WON, features news, reviews and stories about women who are shooting, hunting, fishing and actively engaging in outdoor adventure. This publication is for women, by women. View all posts by The WON →