IGFA Kicks Off Celebration of International Angling Day
DANIA BEACH, FL – June 1, 2020 – The International Game Fish Association (IGFA) announced today the beginning of a two-week celebration for International Angling Day with the launch of the #igfaday2020 Fishing Around the World challenge, a global event aimed at unifying anglers, highlighting different angling styles and game fish species, and celebrating the sport of angling.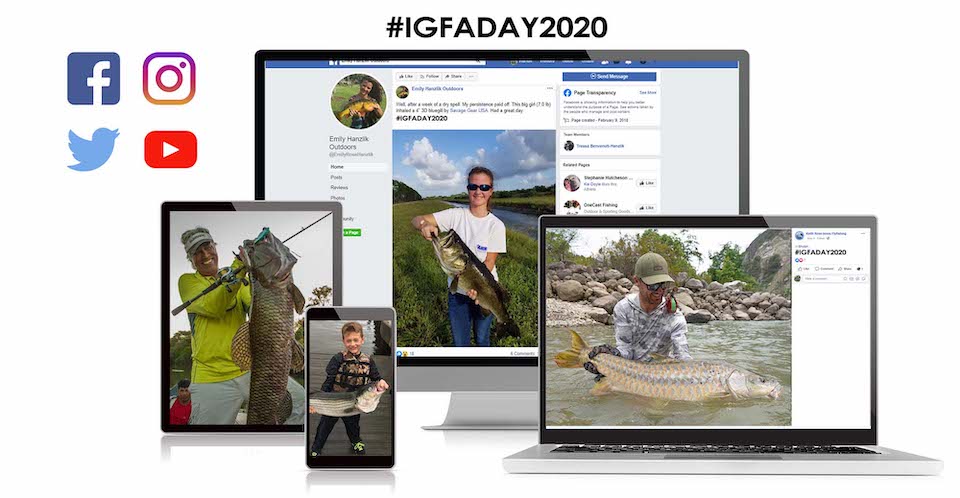 The IGFA is calling on anglers around the world to join in the celebration of sport fishing by posting a photo/video and story of their most memorable catches on social media by June 14, 2020, using the hashtag #igfaday2020. Using the stories and photos submitted during the two-week event, the IGFA will create the online photo gallery named after the theme of this year's celebration, Fishing Around the World.
"While many of us around the world are still limited in how much time we spend outside of our homes, I think this year's celebration of International Angling Day, and sport fishing in general, will be that much more meaningful," said IGFA President Jason Schratwieser. "We encourage anglers from around the world to participate in this fun, interactive celebration of the sport we all love."
They established International Angling Day on June 7, 2019, in honor of the organization's 80th anniversary and to celebrate sport fishing around the world.
To learn more about how you can get involved with the International Angling Day celebrations, please visit here
About the IGFA
Founded in 1939, The International Game Fish Association is a nonprofit organization committed to the conservation of game fish and the promotion of responsible, ethical angling practices through science, education, rule making, record keeping and recognition of outstanding accomplishments in the field of angling. The IGFA maintains world records in freshwater, saltwater, fly-fishing and junior angler categories. The IGFA has members in more than 100 countries.
About The WON

The Women's Outdoor News, aka The WON, features news, reviews and stories about women who are shooting, hunting, fishing and actively engaging in outdoor adventure. This publication is for women, by women. View all posts by The WON →