Rechargeable Headlamp, Vehicle Escape Tool and an Abandoned Mine
In this review, our resident prepper, Morgan Rogue, packs 2 new tools offered by Smith & Wesson: a Smith & Wesson Vehicle Escape Tool and a Smith & Wesson Night Guard Quad Beam Rechargeable Headlamp. Find out how she puts 1 of these to good use, and hopes that she doesn't need the other tool, in her quest to explore an abandoned mine.
Sponsored by American Outdoor Brands
We I have always loved abandoned places, especially abandoned mines. But I've also found them to be terrifying. They're a dark seemingly-endless hole under the ground, so how could that not be intimidating?
I had only ever watched videos and seen photos of other people exploring abandoned mines, or at the very least, finding them. We had never naturally stumbled upon them like other people had.
That is, until we arrived in the Dragoon Mountains located in Arizona.
The Backstory
One day, we took a trip to the top of one of the mountains. We met a couple guys up there who had just finished exploring an abandoned mine. Not sure we would have discovered it without meeting them. Well, maybe, but probably would have taken us a while.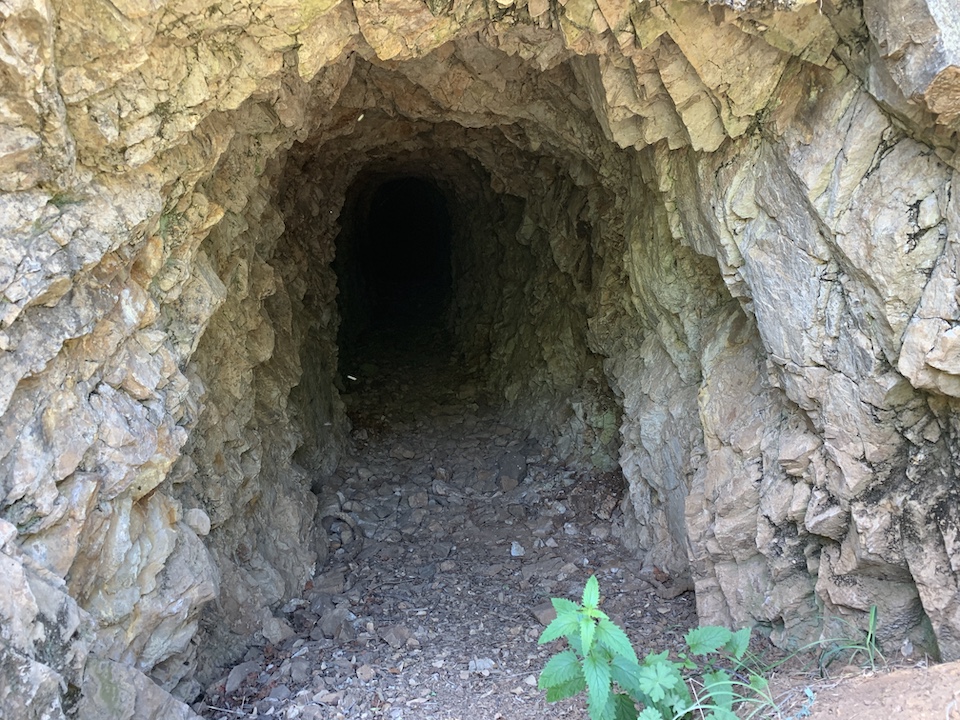 We immediately walked down to the opening of the mine and peered inside. The vastness of the mine impressed us immediately as a sight to behold. To think workers once spent hours mining for rocks is an amazing blast to the past.
At that time, we didn't have any helmets. Safety is the first priority when going into an abandoned mine. This mine is safe to explore and open to the public.
A couple months later, we decided to return to the mine.
The trip up through the mountain isn't exactly dangerous. The roads are wide and frequently traveled, though it's still off roading and anything could happen. I'm a believer in being prepared for anything, even if it seems "impossible." One of the tools that I'm grateful we have with us is the Smith & Wesson Vehicle Escape Tool. What can't this tool do? Made completely of metal, it has a glass breaker, seatbelt cutter and 2 USB chargers.

This is a truly innovative tool to have in your vehicle. Who doesn't charge their phones in their vehicles? We do. Everyday, just about. Then to also have the added benefit of being able to easily access a glass breaker and seatbelt cutter in case of an emergency, makes it a must have for every vehicle.
Going Down Under
Once we reached the mine, the hard hat went on and I secured the Smith & Wesson Night Guard Quad Beam Rechargeable Headlamp on top. The headlamp offers 420 Lumens output with secondary red, blue and green LEDs.

I may have a smile on my face, but I felt terrified. I'm not claustrophobic, but going into a dark hole in the ground where anything could happen, including lack of air, seemed like a nerve-wracking idea.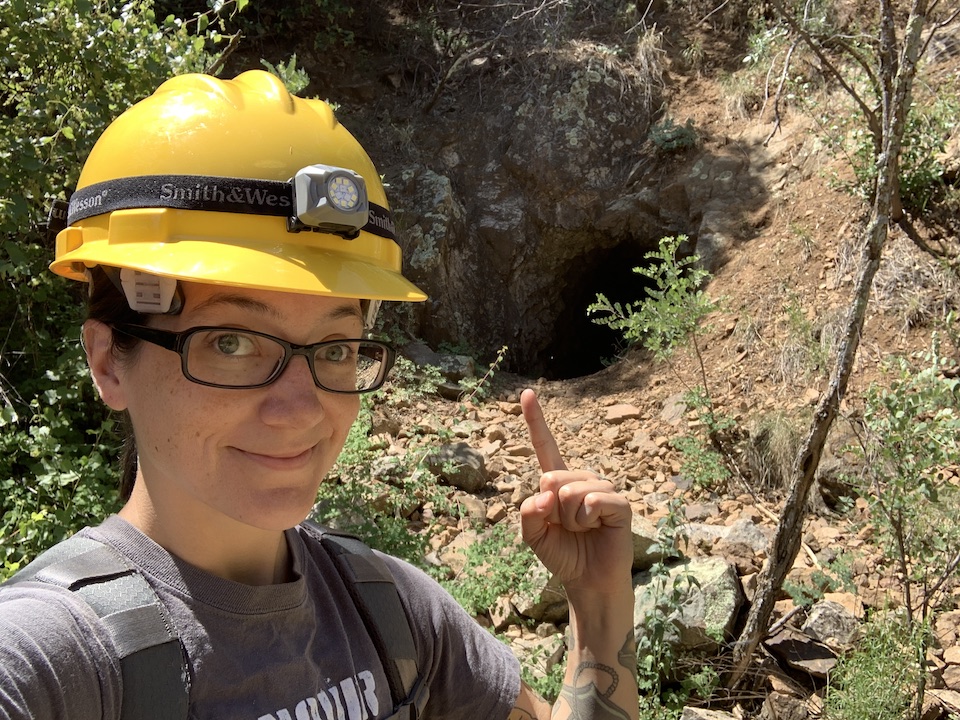 Every day is a good day to conquer fears. People used to go into these mines all the time and while, yes, there used to be cave-ins, the likelihood of that happening today, especially with it still standing to this day intact, seemed highly unlikely. Note: Always check to see if the mine is still considered safe, and that it's permissible for the public to enter.
Still terrifying, though.
Finally, I went in.
Outside of the need to have good head protection, my other need is to have a good, bright light. Not knowing what I'm going to encounter in there, I imagined all types of creatures that had learned to call it home over the years.
Shining a Light on the Rechargeable Headlamp
The rechargeable headlamp performed flawlessly. I got it fully charged on the ride up with the aforementioned vehicle escape tool.
With the headlamp, I could see for many, many feet in front of me, which helped, especially since I had heard there might be random holes in the floor.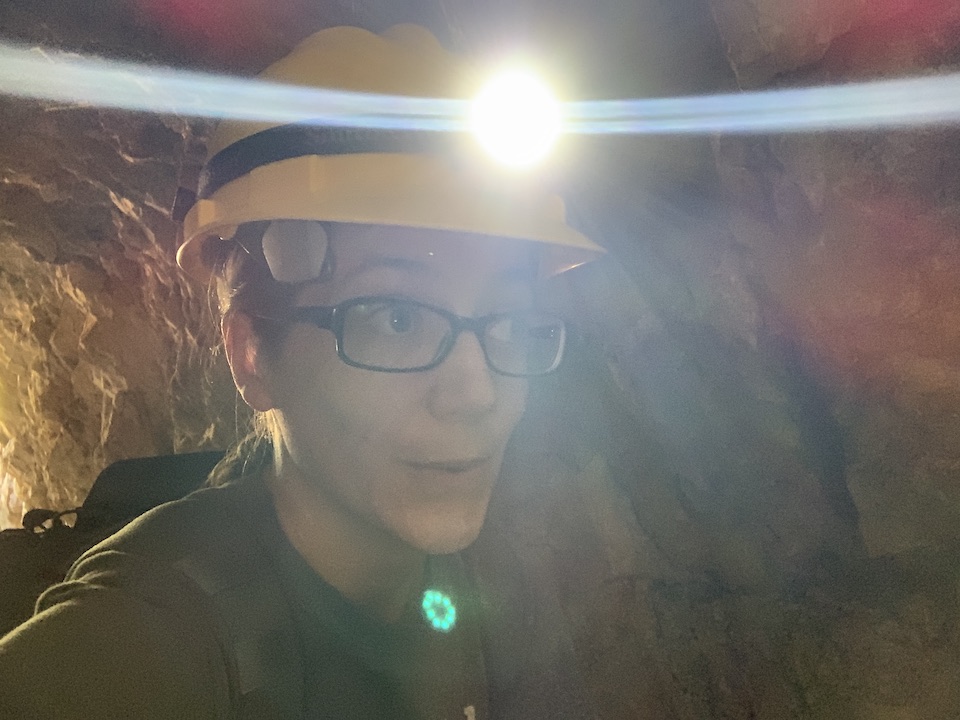 I also didn't want to encounter any snakes. At 70 degrees, it could be the perfect place for any creature to want to hang out to get away from the heat, especially snakes.
But then, I looked up. Hundreds of daddy long leg spiders covered the ceiling. I imagined snakes, maybe some other type of four legged creature, not walls full of spiders.
I got out of there as quickly as my legs could take me.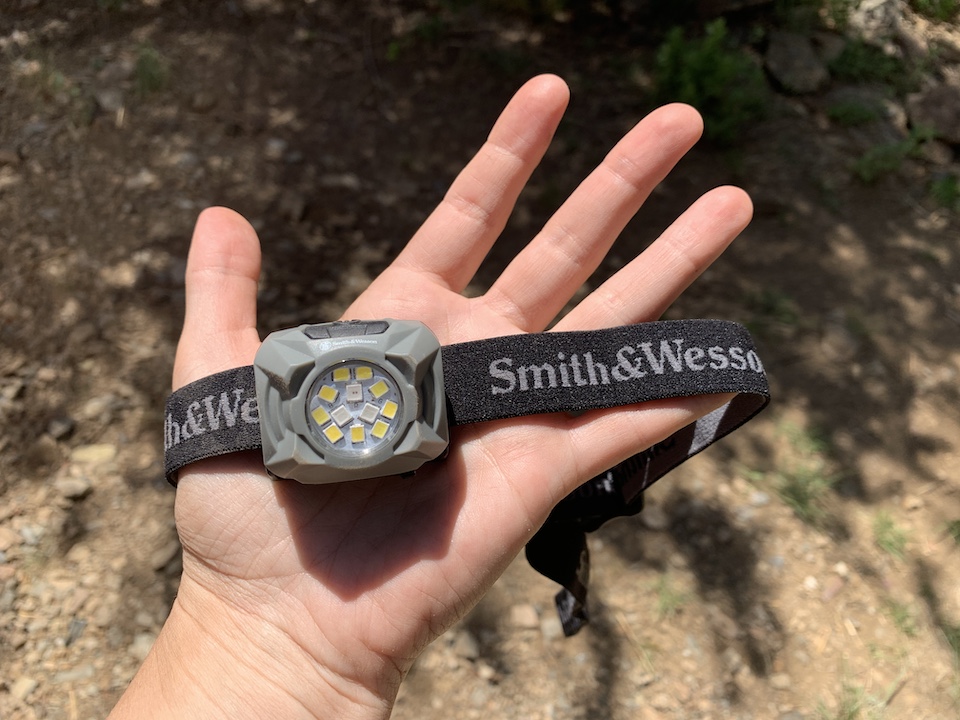 I really wanted to keep going, and the headlamp offers more than 2 hours of light, but I couldn't handle the spiders. They were dropping from the ceiling and that's a big no thanks. Sure, daddy longlegs are harmless, but I had already conquered 1 fear; I'd have to conquer my fear of spiders another day.
Still, I'm proud of myself for going in. I had plenty of head protection, plenty of light and if those spiders weren't in there, who knows how far I would have gone.
Maybe next time I'll wear a full hazmat suit.
Smith & Wesson Night Guard Quad Beam Rechargeable Headlamp, MSRP $43.99 here.
About Morgan Rogue

Morgan lives in Texas with her husband, daughters and 2 dogs. She spends most of her time getting outdoors with her daughters, prepping for emergencies and disasters and teaching others how to be prepared. She also enjoys archery, hunting, fishing, firearms, hiking, camping, HAM, Jeeps and generally getting out and exploring life through epic adventures! View all posts by Morgan Rogue →