5 Pistol Shooting Sports to Try for Shooting Sports Month from Julie Golob
It's National Shooting Sports Month and the entire month of August is dedicated to the wonderful world of shooting sports! As a professional shooter it should be no surprise, I am a big fan of shooting competitions. Watch the video below for my favorite 5 pistol shooting sports to explore for shooting sports month.

Sponsored by the National Shooting Sports Foundation
Here are links to the 5 pistol shooting sports mentioned:
Which sport is best for you? Each type of competition I mentioned above has its own unique feel, but they are all fun. If you own a .22, then Rimfire Challenge, Steel Challenge and NRA Action are great places to start. For centerfire sports, USPSA, IDPA and NRA Action Pistol have divisions for common pistols you can purchase at your local dealer. I also recommend researching events that are hosted by your local ranges. Often the best sport to begin with is the one that's the easiest to get to.
You can also visit the National Shooting Sports Foundation's letsgoshooting.org for more information for new shooters. The site has resources including what to expect when you shoot at indoor and outdoor ranges to an interactive map help you find ranges near you.
If you're not ready to start competing, that's OK, too! You can download The WON's free targets and bring them to the range to help you develop your shooting skills. Share them with us online by tagging Women's Outdoor News on Facebook, Instagram and Twitter using #letsgoshooting #wontarget.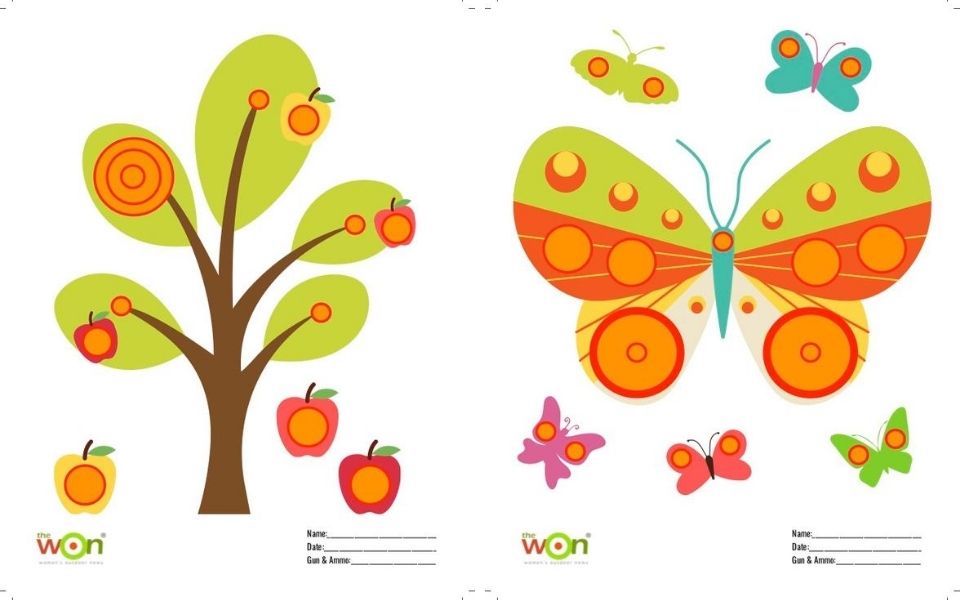 Download The WON's free targets and find out how to shoot them here.
Click here for ideas of how to use them and enter The WON's #letsgoshooting Challenge to win 1 of the following prizes:
Wanna Win WON?
Thanks to Smith & Wesson for the very cool gifts! Enter as many times as you shoot the targets and show us! This challenge will run through the entire month of August. Enter as many times as you want! Show us your targets after your range time!
About Julie Golob

Julie Golob is one of the most accomplished professional shooters in the world and captain of Team Smith & Wesson. She has won more than 120 championship titles in international, national and regional marksmanship competitions in seven different shooting disciplines. Learn more about the champion, author, veteran, hunter and outdoor television personality at JulieGolob.com. View all posts by Julie Golob →