Muskie Fishing in West Virginia: A First Time Experience
I keep a very full schedule with my shooting, writing and school. But, I absolutely love the outdoors – especially anything near the water. This summer, I started taking a special liking to muskies. Since I was on a bit of a fishing kick, I reached out to Jacob Ott from Otters Guide Service to help catch my first muskie. I've known Jacob for a while and only heard great feedback from all of the people he takes out on the water.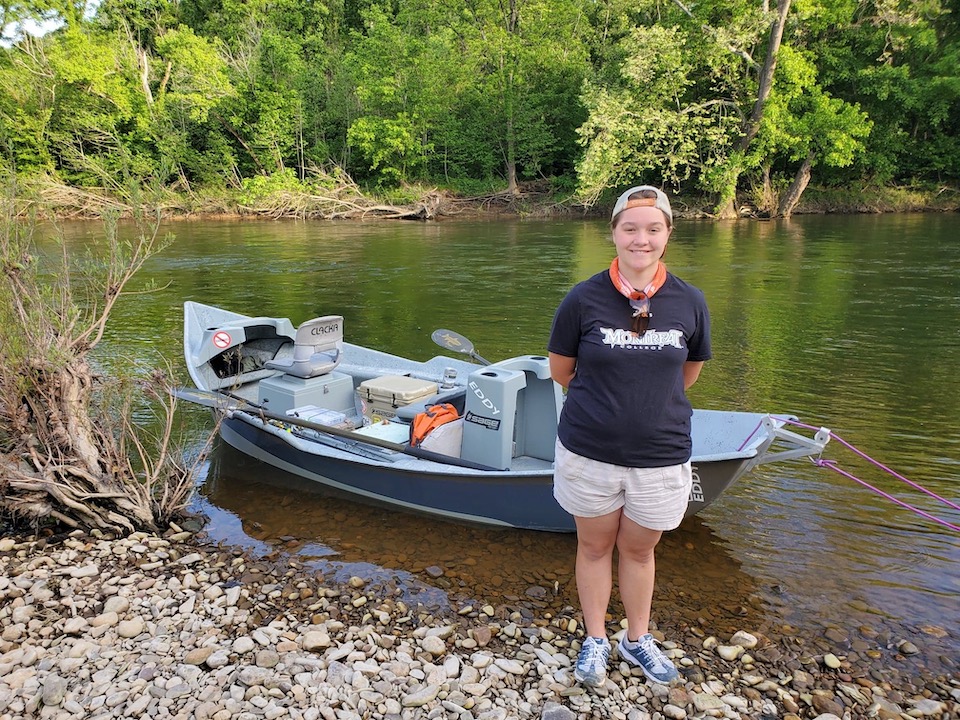 On our trip, Jacob said I could take one other person with us on the boat. So, I decided to call my turkey-hunting buddy, Larry Case, for our trip. With Jacob, Larry and me on a boat, I knew we would have a great time.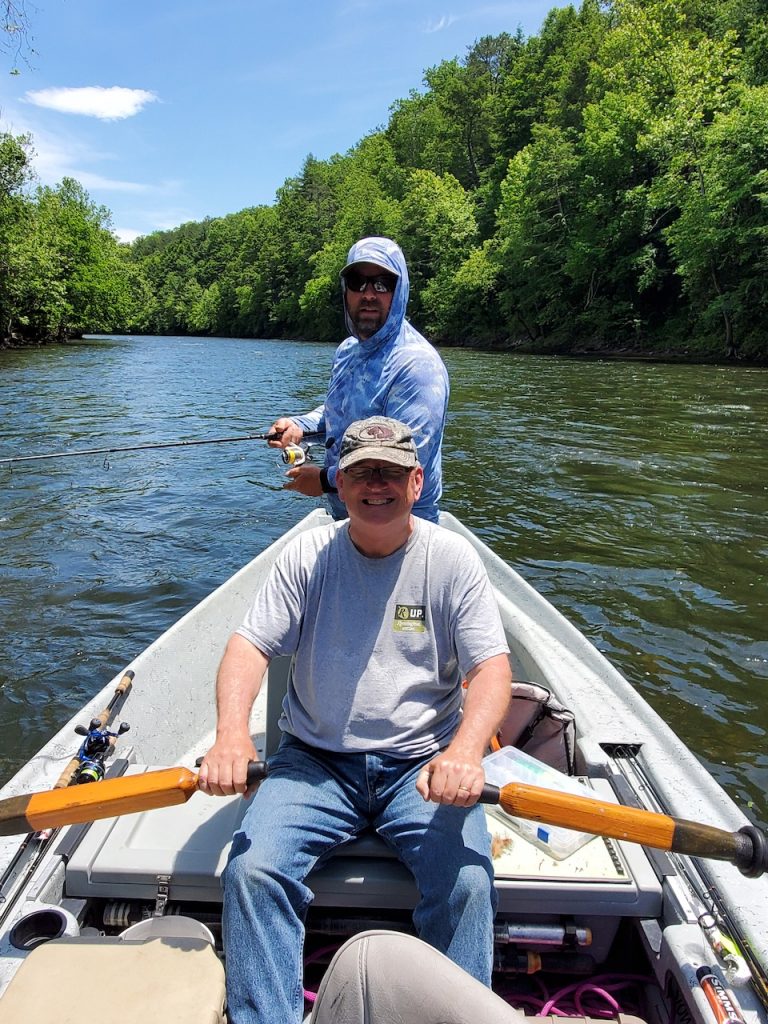 We got to the mouth of the James river early that morning and set off. Before we even got on the boat, I felt ready. But, when Jacob handed me my pole, I said, "Wait! How do you use this?"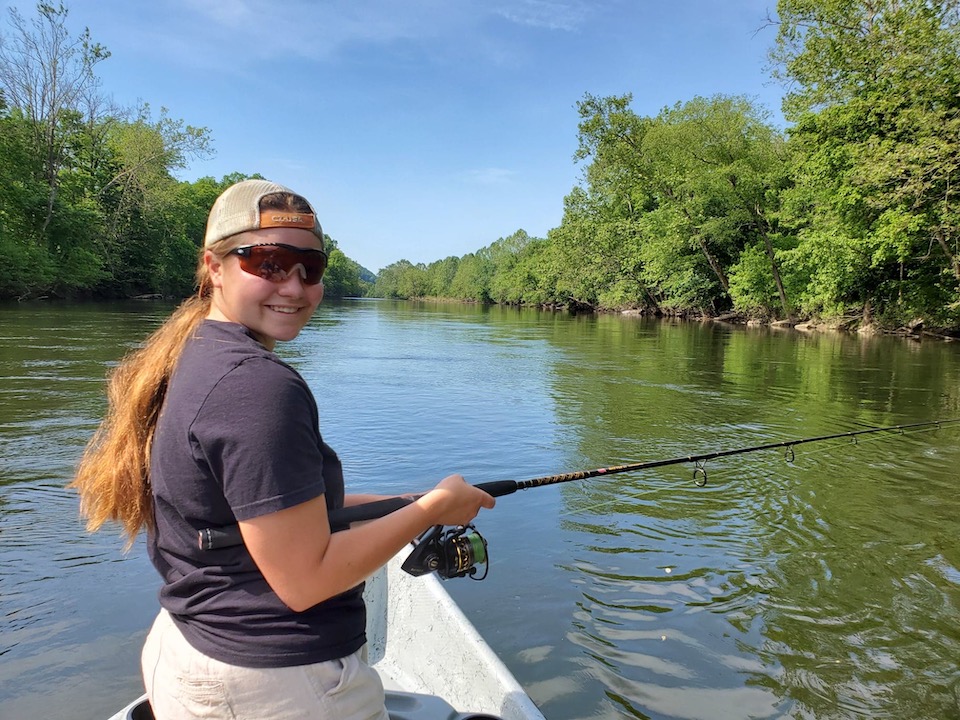 I laughed nervously and fiddled with the open-faced reel. I'm so used to using ordinary Zebco poles and when I look at this one, it felt totally foreign to me! Once Jacob gives me a run-down on how to use the pole, I give it a few (some unsuccessful) casts and learned the technique for fishing muskies. First, Jacob taught me how to cast and reel properly. One technique he showed me pertains to muskies and works well. It's called the "figure 8." Basically, muskies, instead of striking right away, will "follow" the bait to the side of the boat as you reel. By dragging your bait in a figure 8 beside the boat, you are basically tempting the muskie to bite. Who knew? He told me about how muskies hunt, and where they rest in order. He told me that muskies (like most fish) rest by big rocks and also, by the banks of a river, especially in shady spots under lots of trees and branches. I'm thinking "Wait, we cast TOWARD the trees and branches?" After fishing with my dad multiple times and spending most of the trip untangling lines from branches, doing this seemed almost illegal. (Spoiler alert: I got my line stuck in the trees multiple times!)
The Muskie Fishing Experience
So, I took the pole back from my guide, and I cast successfully. After a few casts, during a particular cast when I reeled haphazardly, I got a huge tug on my line. I instinctively yanked my line back, but by then, it was too late and the muskie had let go of the bait. I then realized how much force a muskie can exert on a line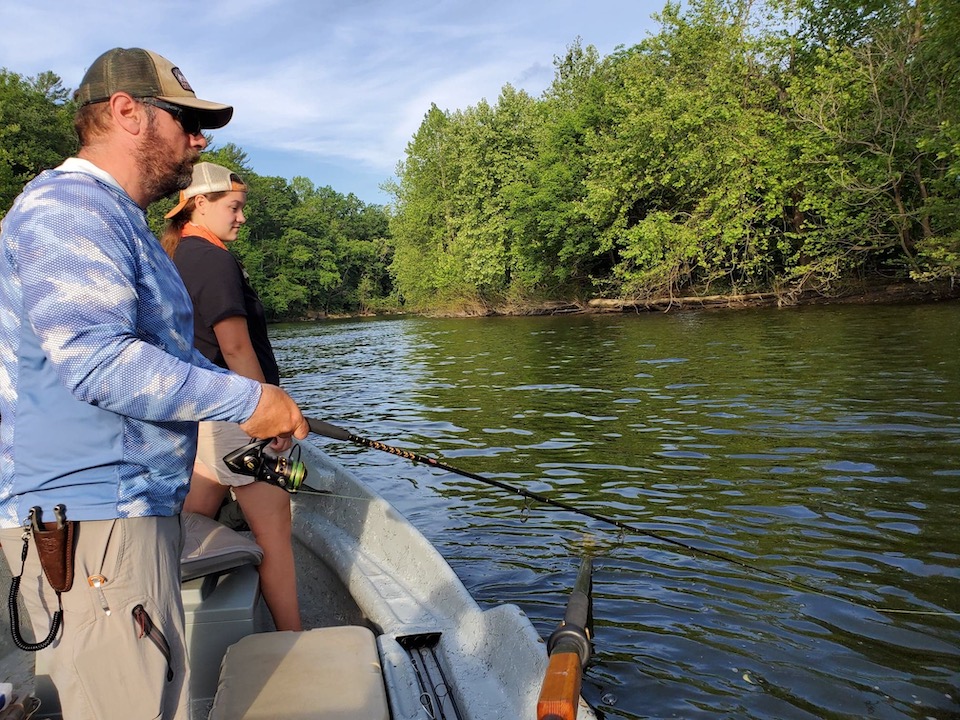 After a few more minutes of muskie fishing, Jacob told me, "This area is great for smallmouth. Here, take this pole and cast a few times." I took the pole and after a few casts, I got a bite! While this fish sure didn't have the strength of an aggressive muskie, after a minute of reeling and tugging, I got my catch. Look at this beauty!
The rest of the day, I listened to Jake and Larry's conversations about the smallmouth spawn and Larry's tales of game warden pursuits. We all fished hard, but unfortunately, we didn't get another nibble. But, we saw tons of wildlife … including a yellow-billed cuckoo, a Hooded Merganser hen and her 17+ ducklings, 2 fox squirrels fighting (and almost falling into the river,) a bald eagle, a HUGE snapping turtle, various painted and slider turtles, various water snakes and many others.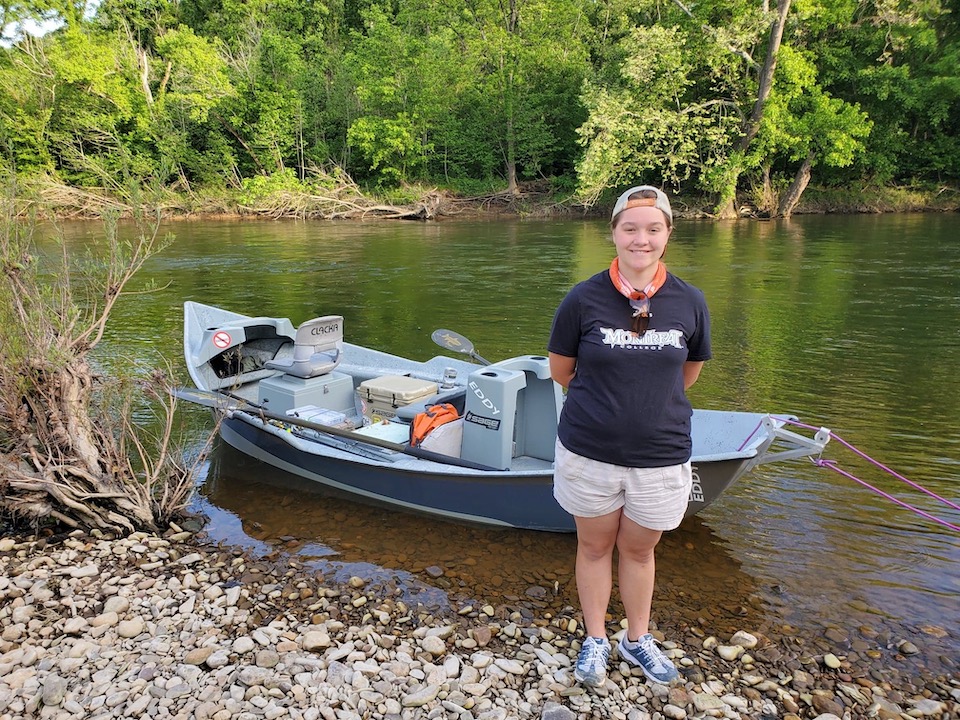 I had an absolute ball fishing with these guys and getting to see the beauty of God's creation. I can't wait to go back again. If you're in town and want an awesome fishing guide, make sure to give Jacob Ott a call – trust me, you'll have a whole lot of fun.
Learn more about Otters Guide Service here.
About Makayla Scott

Makayla Scott is a 16-year-old shotgun enthusiast from White Sulphur Springs, West Virginia, and a brand ambassador for CZ-USA. View all posts by Makayla Scott →