Children's Colorful Craft: Coffee Filter Butterflies
As the school year kicks off, we present this week's craft with an educational flair – quick, easy and colorful Coffee Filter Butterflies. This is a craft that is manageable and enjoyable for kids of all ages – from 2 to 100+! And, included at the end of the post, are a few age-appropriate resources for teaching kids more about the "butterflies" they are creating.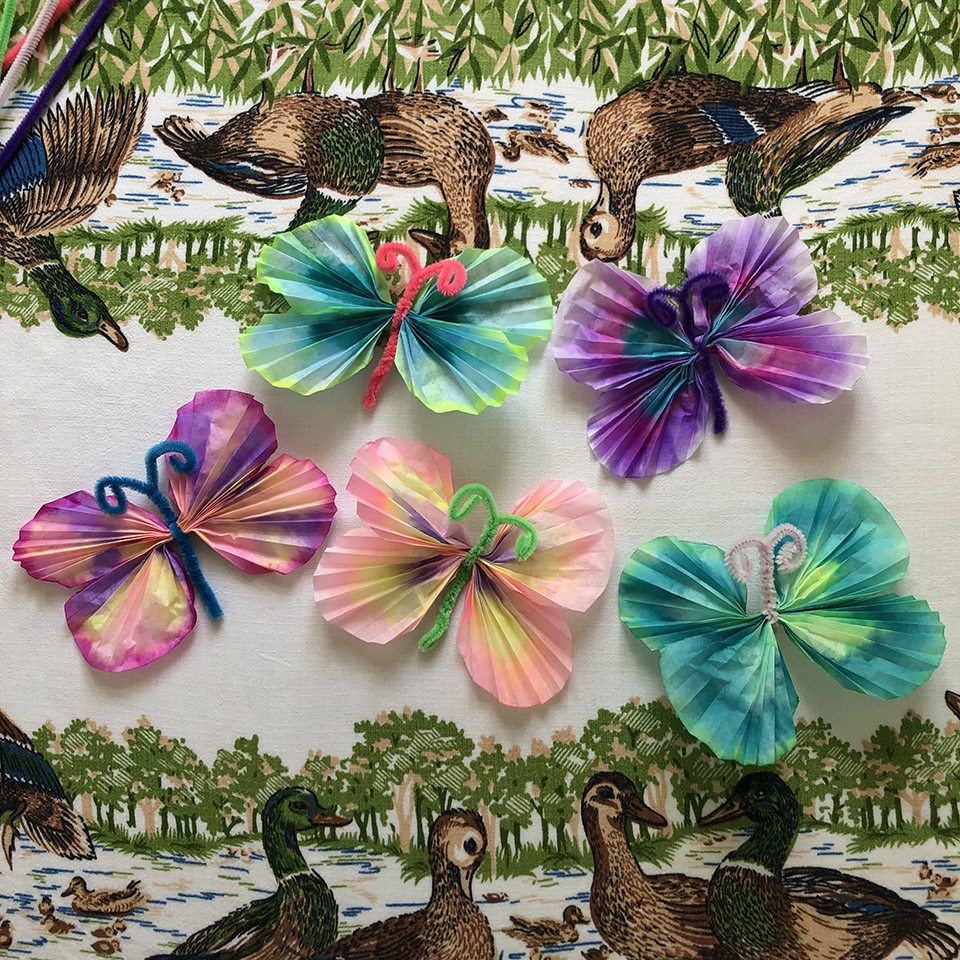 I followed along with this step-by-step, found on Pinterest. Below is my version of this really simple and fun project. Enjoy!
Coffee Filter Butterflies Materials List
You will need:
Coffee filters (2 per butterfly)
Water spray bottle
Wax paper/cookie tray (to protect worksurface)
Getting Started
Begin by coloring coffee filters, 2 for each butterfly. I colored mine in similar patterns for each insect, but that is not necessary.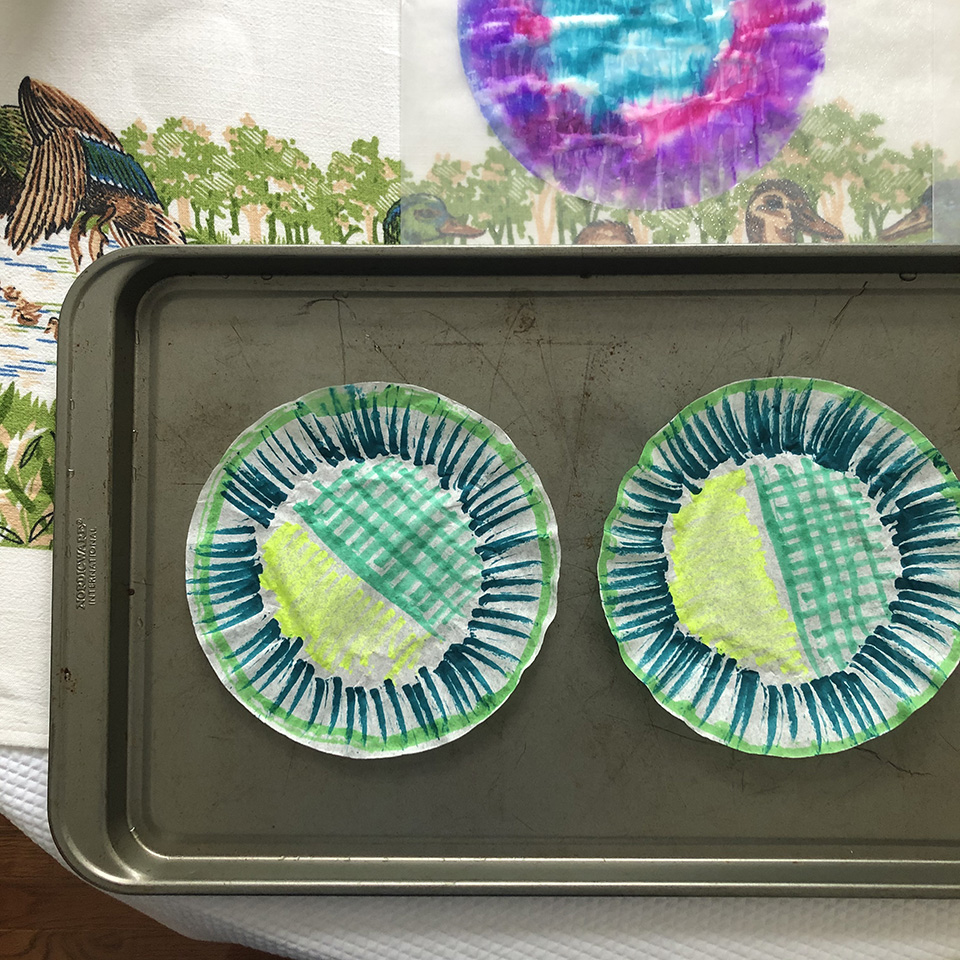 Lay out pieces of wax paper, to protect your worksurface. Mist the coffee filters until each is fully-saturated. I placed the filters on a cookie sheet while spraying, then transferred the paper to prepared wax paper, to dry.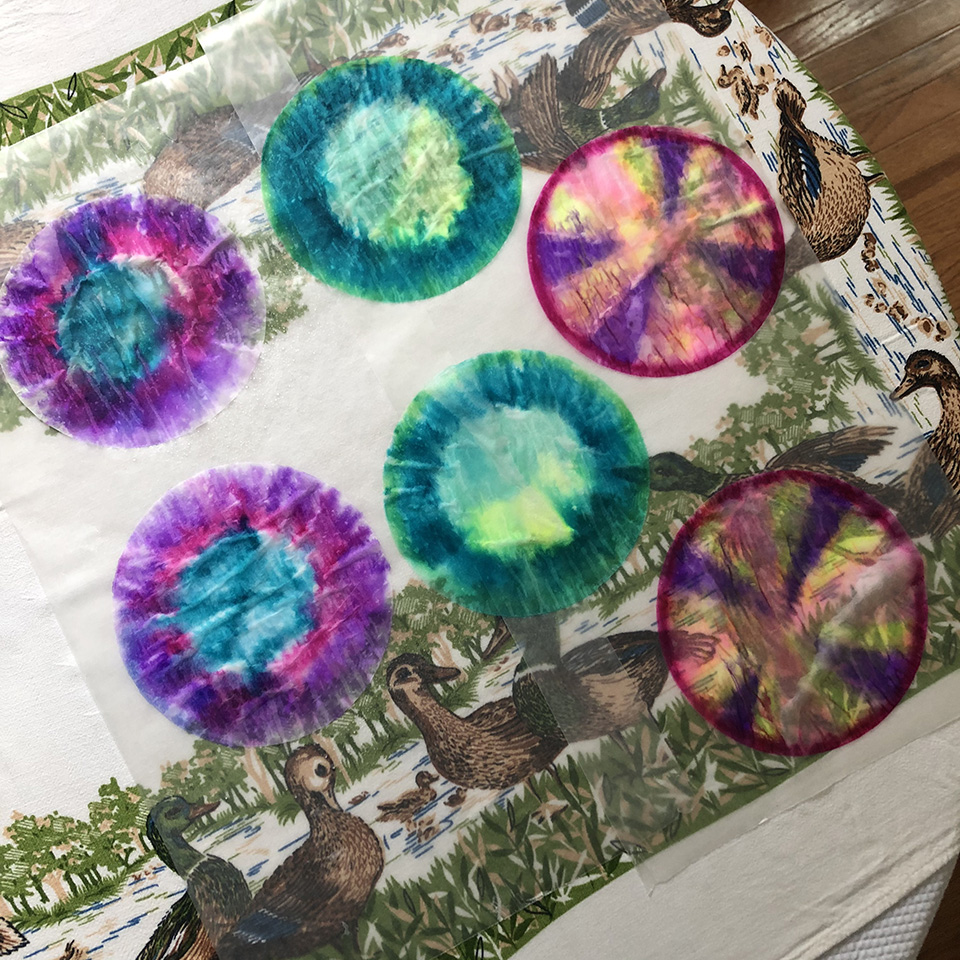 Allow each coffee filter to fully dry; this took the span between my daughter's naps (about 2 hours).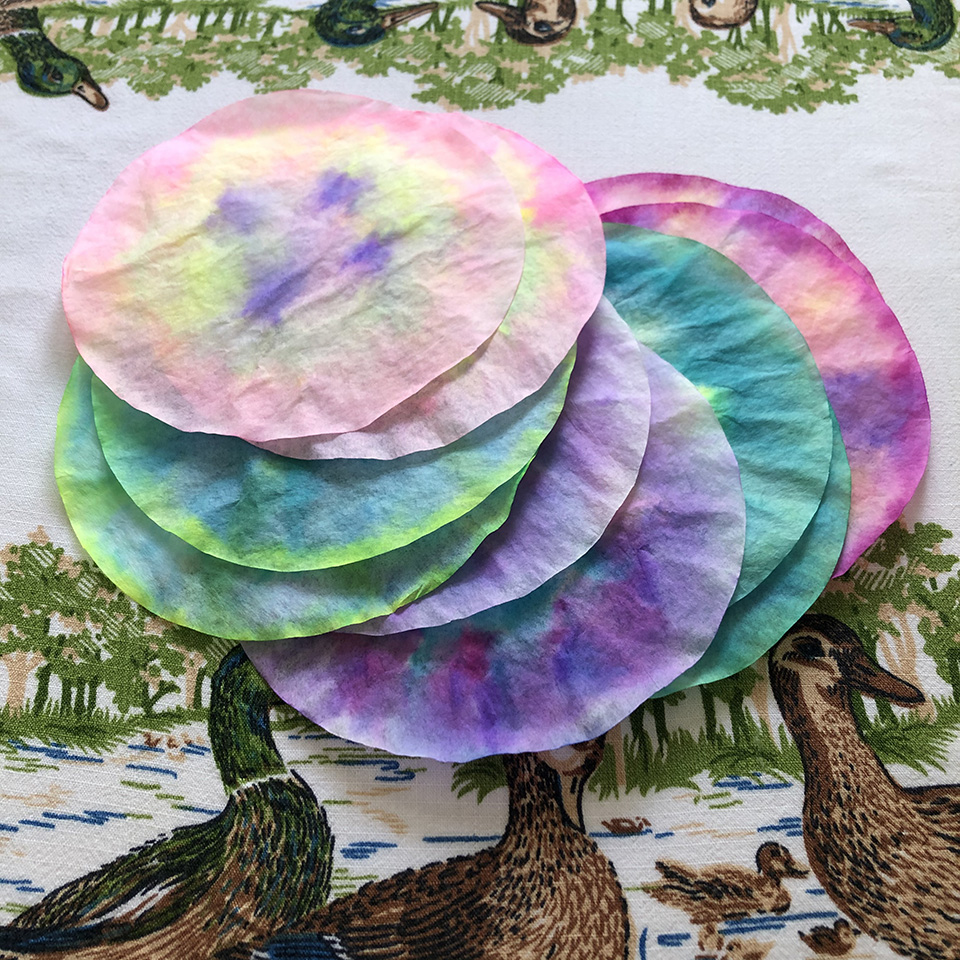 Fold each coffee filter, in an accordion-style. I made each fold about 1/4 inch.
Stack two filters together. Pinch the center, and wrap with pipe cleaner of your choosing. I left about 1/3 of the doubled-over fuzzy stick on the "bottom."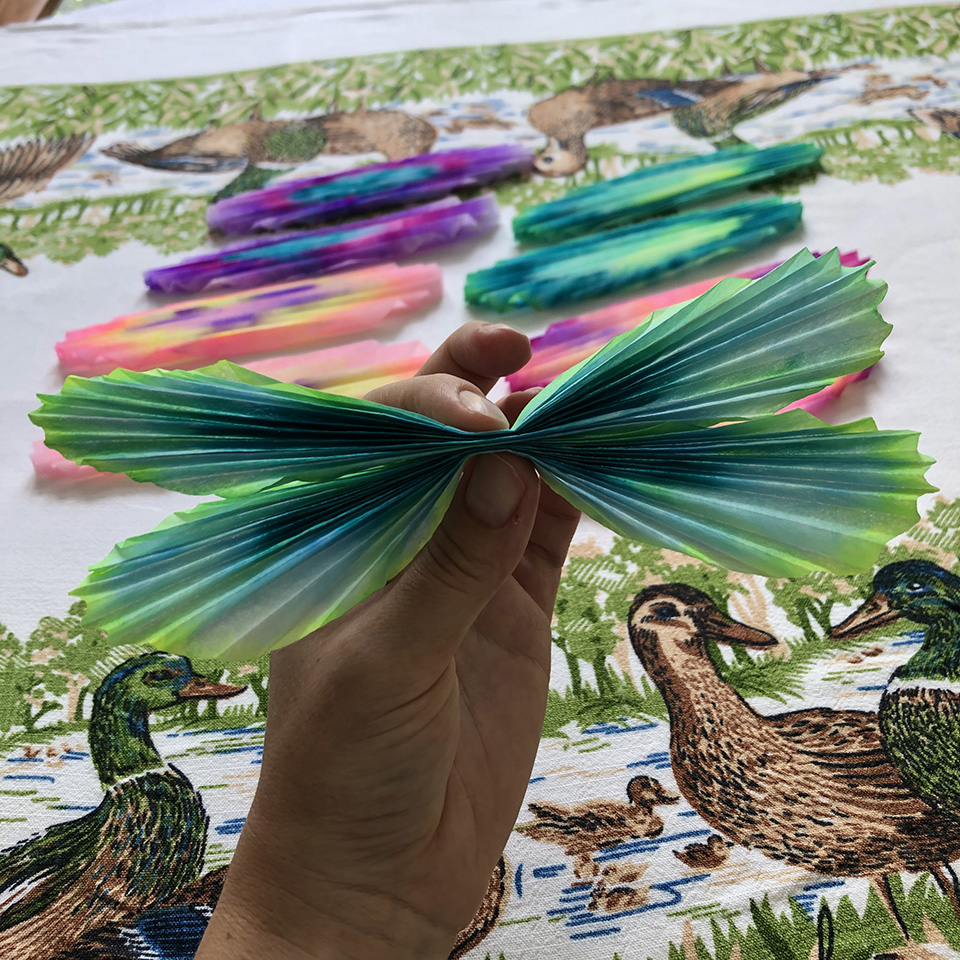 Twist the pipe cleaner to secure it to the butterfly's "wings." Leave straight a portion of the top of the fuzzy sticks – this will become the "antenna."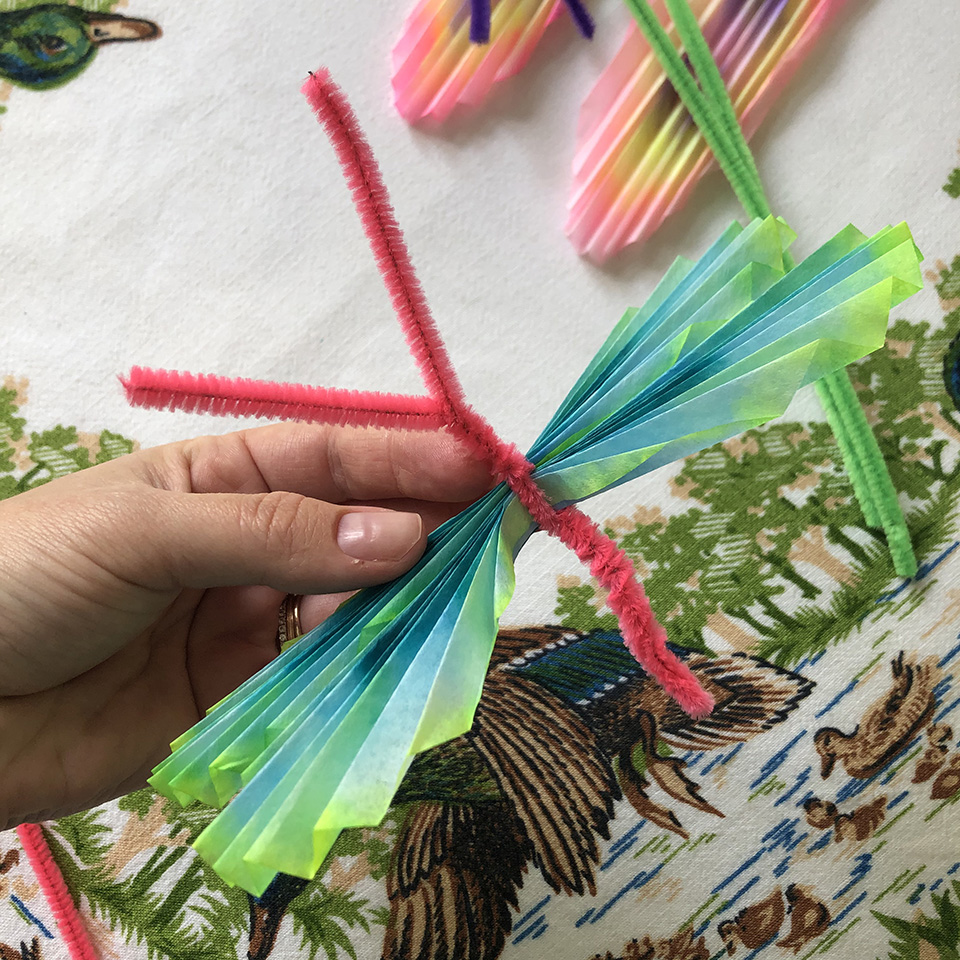 Curl around the straight ends of the pipe cleaners to create the butterfly's antenna. Voila! Butterflies!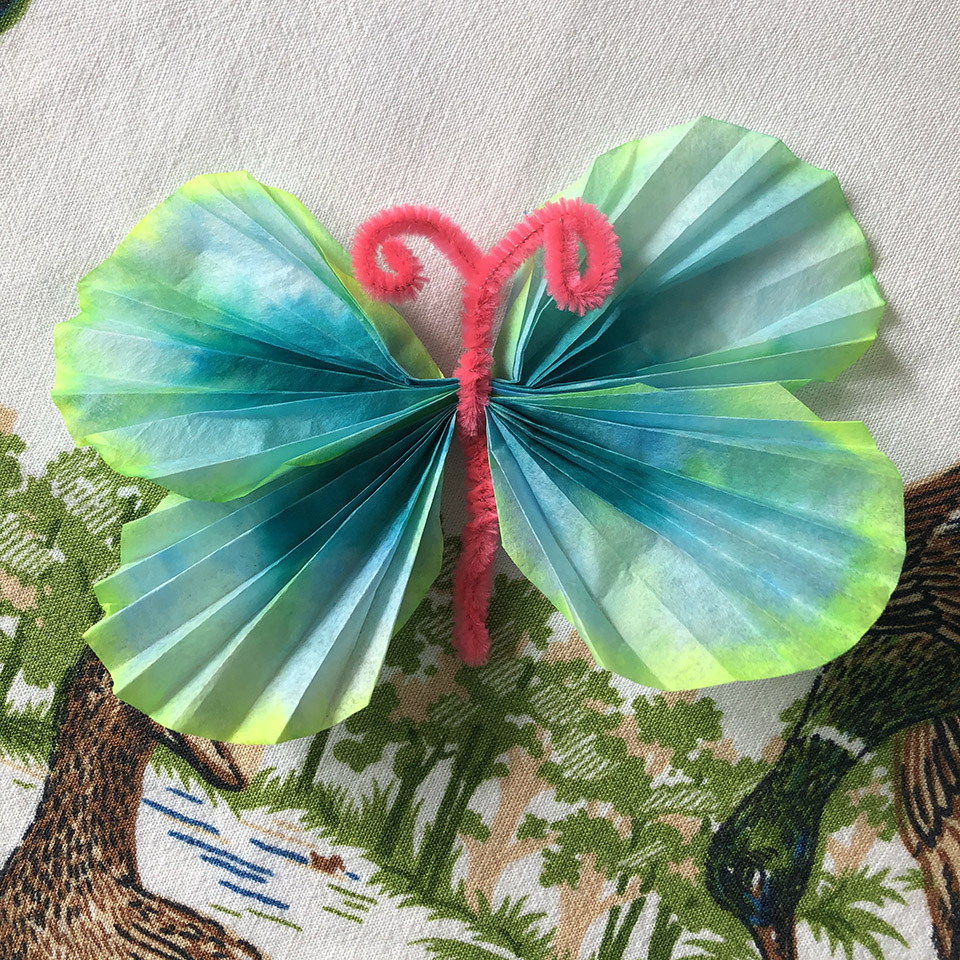 Additional Project Ideas, Using Your Colorful Coffee Filter Butterflies
Using string, I suspended my butterflies over my daughter's changing table. This was a simple, and cost-effective, way to create a cheerful mobile in her room.
Children's Resources About Butterflies
Here are a few books we love, that are a great companion to this colorful craft:
Butterflies and Moths – Smithsonian Kids First Discovery Books
National Geographic Readers: Caterpillar to Butterfly
A Butterfly Is Patient: Nature Books for Kids, Children's Books Ages 3-5, Award Winning Children's Books
About Jackie Richardson

Jackie Baird Richardson is an interior designer, editor at The WON and avid junker. Watch for her design tips and occasional crafting ideas, bringing the outdoors indoors. View all posts by Jackie Richardson →