Happiness Without: How To Choose a PFD or Life Jacket
When it comes to outdoor sports and activities, we believe in safety first. When we found this article, 'How To Choose A PFD Or Life Jacket' from Happiness Without, we knew we had to share it. ~ The Editors
You don't want to risk your life by taking unnecessary risks, and you're absolutely right. 134 paddlers died in the USA in 2018, 86% of them found without a proper PFD.
In this article, we'll make sure you don't become another statistic by choosing a poorly fitted PFD.
To help you choose a lifejacket, we'll have a look at the five different types that exist, with a focus on the best ones for paddling.
Whether you're a kayaker, canoer or paddle boarder, you will learn how to choose the right PFD for you as well as your child or dog.
What You'll Need To Choose The Right PFD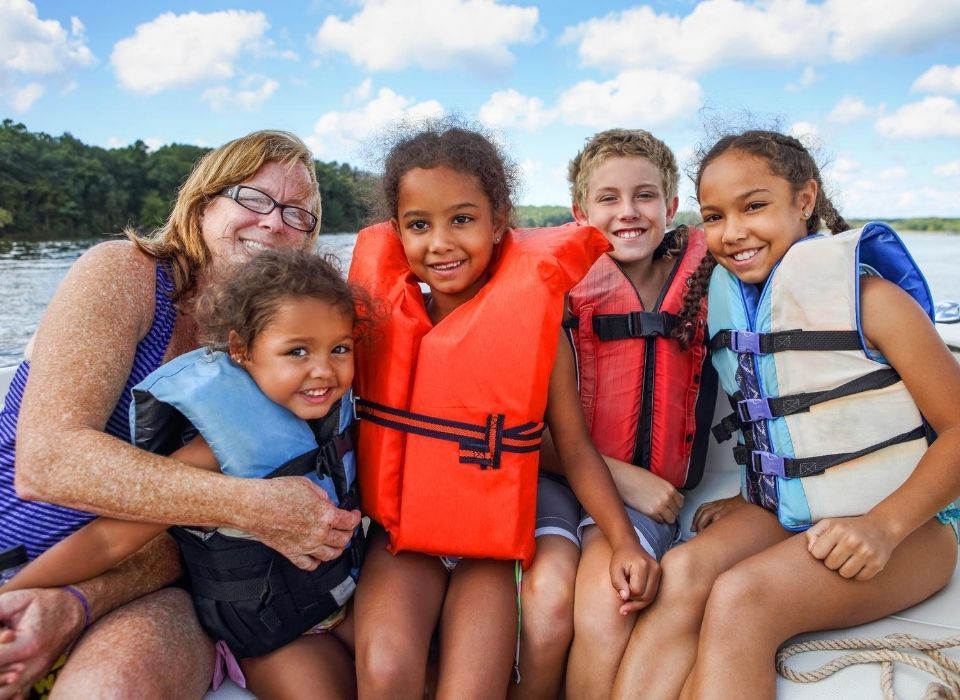 Ideally, you'll want to try the life jacket in person to make sure it fits. Going to a physical store is enough, although if you want to be extra careful you can also test the PFD in a real-life situation.
If this is not possible, then you can order a PFD online. Simply measure the widest part of your chest and correlate with the sizing guide of your prospective PFD.
The Difference Between A Life Jacket And A PFD
Athough the terms life jacket and PFD (Personal Flotation Device) are often used interchangeably, a life jacket is actually a specific type of PFD.
As the name suggests, life jackets are meant to be worn like a vest − with either a zipper in the front like a jacket or a clip along the side to secure them in place.
PFD refers to the five classes of flotation as categorized by the USCG (U.S Coast Guard). See the "PFD Specifications" section below for an in-depth description of these five types.
The main thing to remember is that a life jacket is designed to hold a person's head above the water. Whether you're a skilled swimmer or not, a lifejacket will allow you to breathe if you are knocked unconscious in a high-impact collision, which happens all too often.
Standard Or Inflatable PFDs
There are two main types of PFDs on the market − the standard PFD and the inflatable PFD. Chances are the standard PFD is what you imagine when you think of a life jacket. They're usually made of foam which gives them buoyancy.
Inflatables are less intrusive and come in a couple of different models. More recently, a hybrid option has emerged that melds the two designs together.
Continue reading, How To Choose A PFD Or Life Jacket here.
About The WON

The Women's Outdoor News, aka The WON, features news, reviews and stories about women who are shooting, hunting, fishing and actively engaging in outdoor adventure. This publication is for women, by women. View all posts by The WON →