Hunter Education with the Ruger 10/22 Tactical Rifle
We tend to want to share our passions with those we care about. But if we're honest, we often secretly hope the other person finds a personal, genuine love for the shared activity. This is the story of my daughter, her Hunter Education course and a Ruger 10/22 Tactical rifle.
Sponsored by Ruger
My husband and I just had a conversation about what to get our daughter, Addison, for her upcoming 10th birthday. In a voice full of excitement, Russ pitched me on the idea of getting her a junior set of golf clubs. He loves golfing, and Addison enjoys going with him as a spectator, so he would like to teach her how to play on of his favorite games.

We've been taking Addison hunting with us since she was a toddler, and although she hasn't had a choice in seasons past, I've always wanted her to make the decision to one day become a hunter. She has always leaned towards participating, but her fear of the unknown caused her to waiver at times. Regardless of her future decision, Russ and I decided that we wanted her to take a hunter's education course, at the least to increase her firearms and outdoor safety.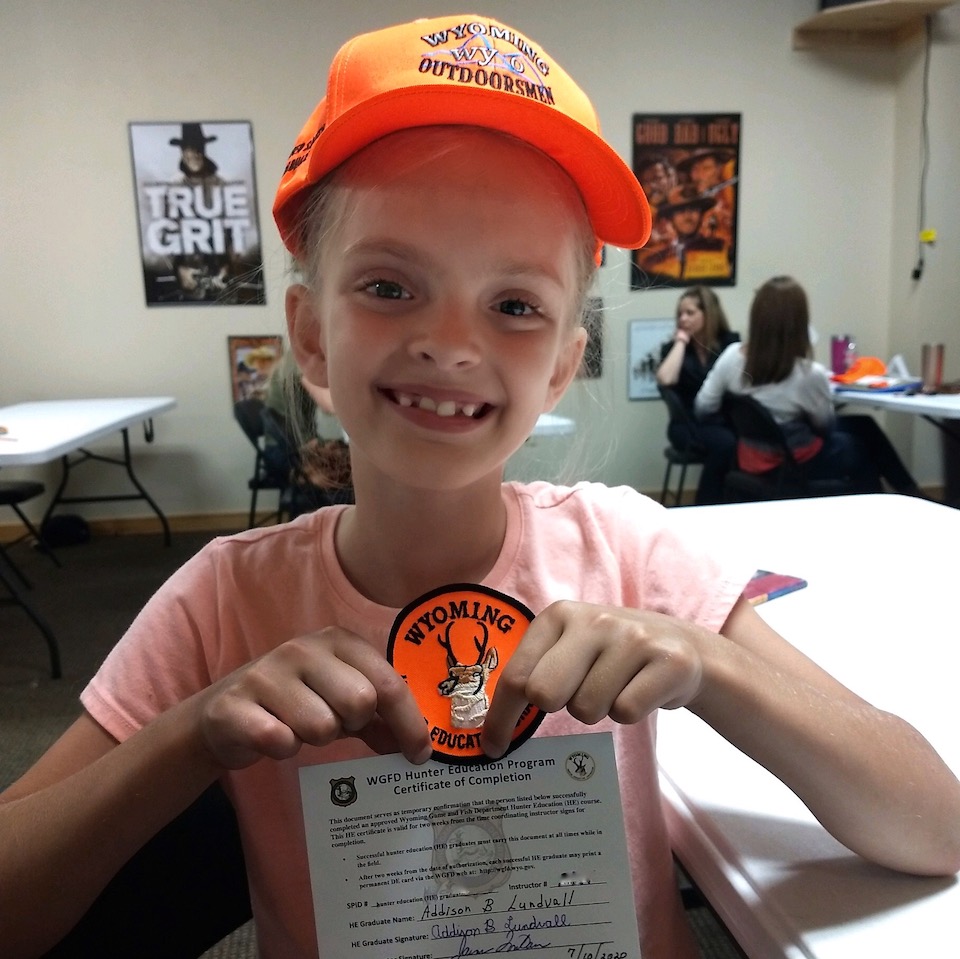 The 5-evening course was incredibly fun for Addison. There were several other young people present, as well as adults. The Wyoming Game & Fish department, in partnership with Wyoming Outdoorsmen, sponsored the course. She learned about animal identification, firearm operation, hunting regulations and so much more. On Wednesday evening, the students participated in a live-fire exercise, where they were introduced to a Ruger .22 rifle owned by one of the instructors. On Friday evening, after a final, written exam and a graded firearm operation exercise, Addison became the delighted recipient of her very own hunter's education card and course completion certificate.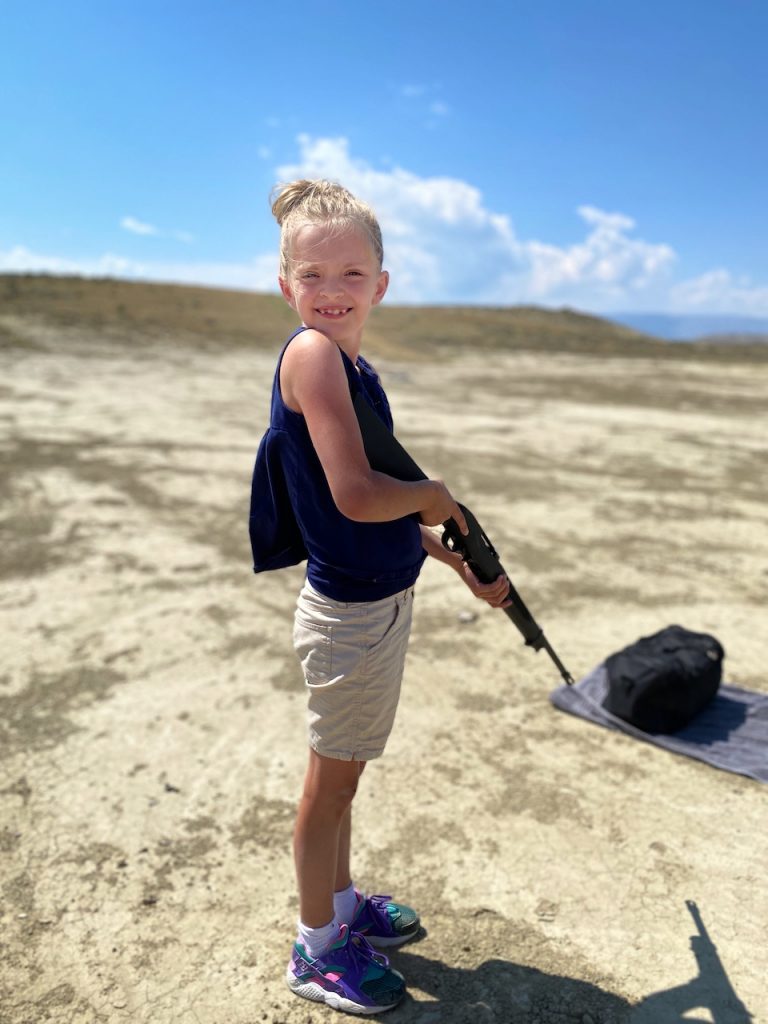 The best part for this proud mama? The confidence boost and new skill set she received from the course solidified Addison's desire to become a hunter. With cottontail season right around the corner, we decided to head out to continue her newly sharpened firearms training. She really enjoyed the course experience with a Ruger, so we loaded up the Ruger 10/22 Tactical rifle, as well as a Crimson Trace 1-4x24mm scope.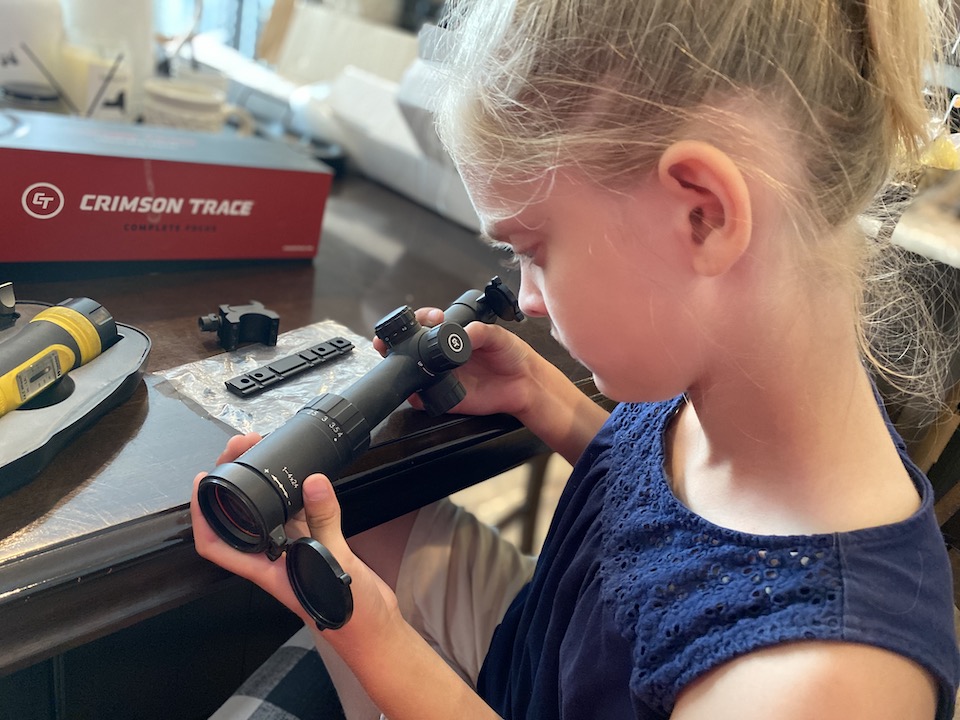 I chose this model of Ruger for several reasons. I felt assured the quality would be there, so I considered some of the finer details. At only 4.3 pounds, I knew the rifle would be easy for Addison to manipulate. The detachable, 10-round magazine is specifically designed for a smooth, no-fuss removal. The trigger is smooth and light, and the safety is simple to operate. A combination scope base adapter for both Weaver-style and .22 tip-off scope mounts is included, and the rifle barrel is threaded and topped with a Ruger flash suppressor.
Ruger 10/22 Tactical Rifle on the Range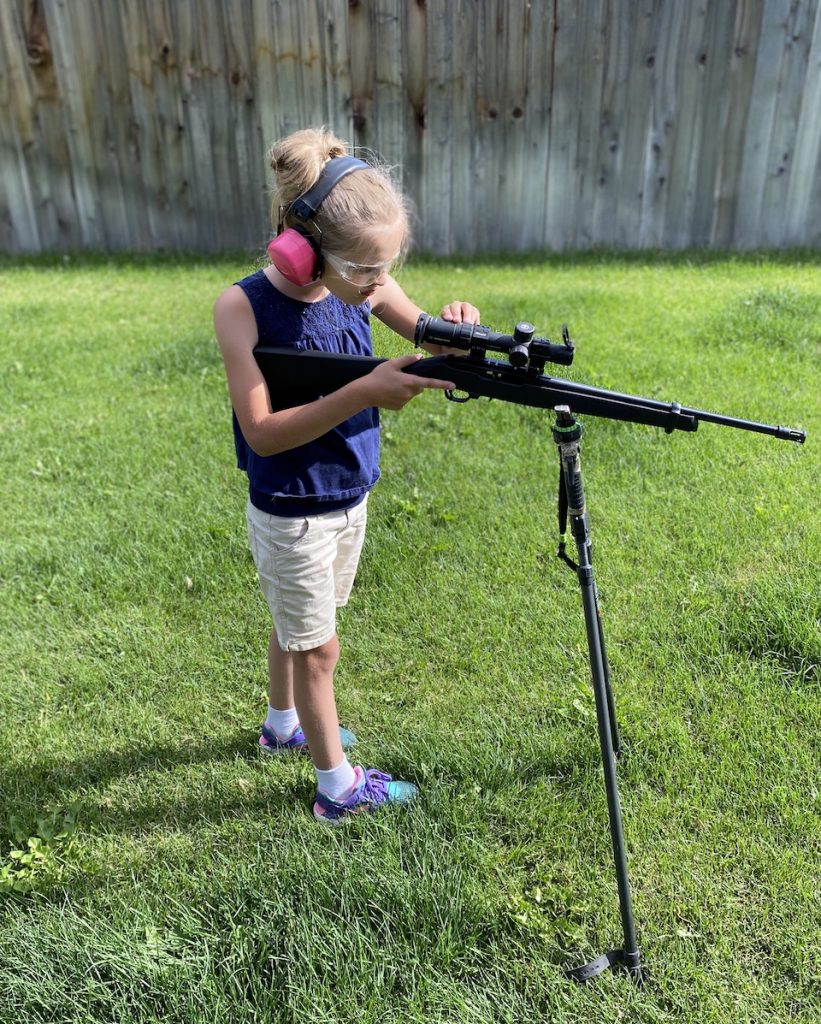 Addison is used to shooting at a table at our local gun range. This time, I wanted to work with her in a less formal setting with my Primos shooting sticks and other positions, since this is probably how she will hunt rabbits and other small game. Fortunately, Wyoming has plenty of open public land with natural backstops, so we headed out to a place where I knew we would have some privacy.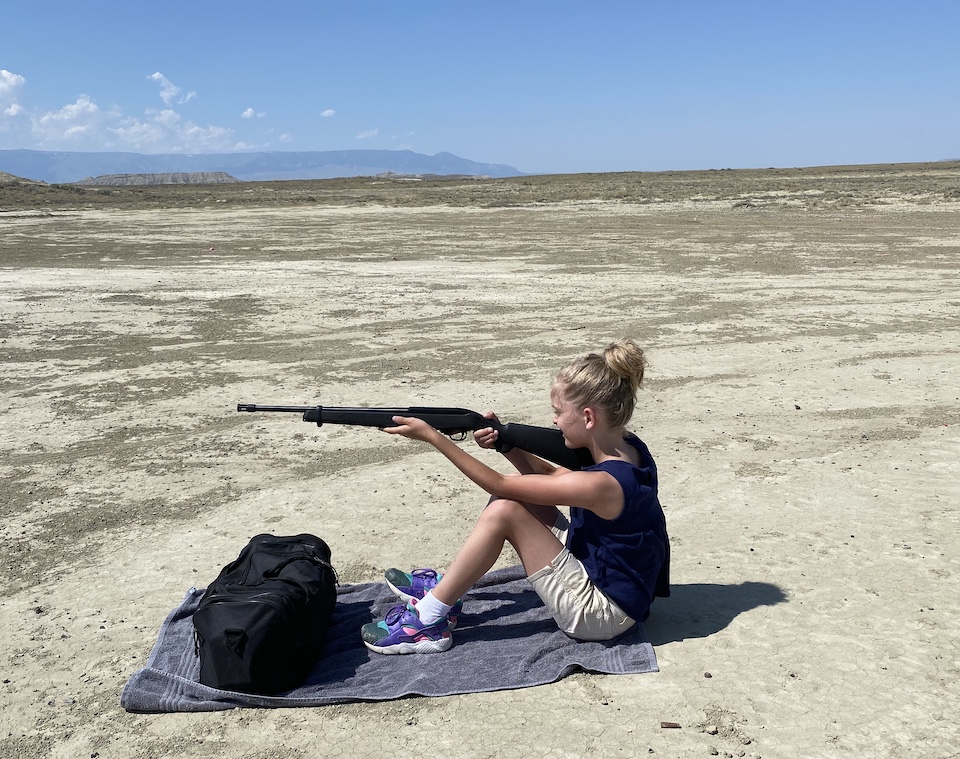 We worked for a while with an unloaded rifle. I wanted Addison to become comfortable with positioning the Ruger on the sticks and in various other positions before we did anything with live fire. I also knew that adding a scope to the mix would be another training opportunity, so we started with open sights, and later I showed her how to mount the scope. I kept the communication flowing to make sure she understood how to adjust the sticks, when she would use certain positions, as well as how to operate the scope. Before we loaded the rifle for the first time, I asked Addison to show me the "ABCs" of checking her rifle for being safe, something she learned in her hunter's safety course.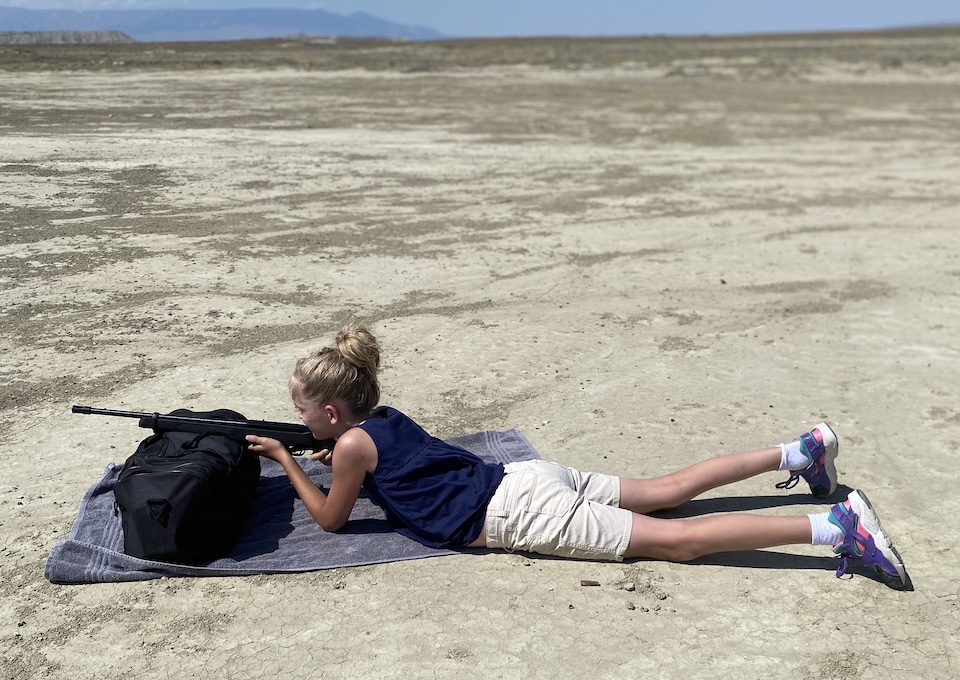 We both shot the Ruger with Remington 22 Thunderbolt ammunition. This rifle is so enjoyable to shoot! It's accurate with absolutely no recoil, and lightweight enough to maneuver easily. I know Addison will have no trouble carrying this rifle as we go out in search of cottontails. If you've got a junior hunter who is looking for a great rifle to begin their adventures, this Ruger fits the bill. I know I can't wait to take it out with my favorite young huntress!
MSRP Info:
Ruger 10/22 Tactical: $359.00
Remington 22 Thunderbolt: $21.97 (40 grain, 500 rounds)
Crimson Trace CTA-2104 2-Series™ Tactical Riflescope, 1-4x24mm: $549.99
Primos Gen2 Trigger Sticks Bipod: $97.26
About Ashlee Lundvall

Ashlee Lundvall writes a blog titled "Redefining Life,"  that follows her rise from a debilitating injury as a teenager to Ms. Wheelchair USA in 2013. Her first book, "A Redefined Life," was published in February of 2016, and she is on National Pro Staff for Mossy Oak and the NRA's Disabled Shooting Sports committee. Ashlee is also the recipient of the 2017 SCI Foundation Pathfinder Award. Ashlee truly shines as a keynote speaker at outdoor industry and disability related events and conferences. She is passionate about mentoring newly injured patients, and loves to pass on her love for adapted outdoor recreation! View all posts by Ashlee Lundvall →