Summer Grilling Recipes with Venison from Wild Game Cuisine
Are you looking for some great tasting summer grilling recipes? Wild Game Cuisine has many venison recipes to offer. Here are a few we think sound really yummy. ~ The Editors
Summer Grilling Recipes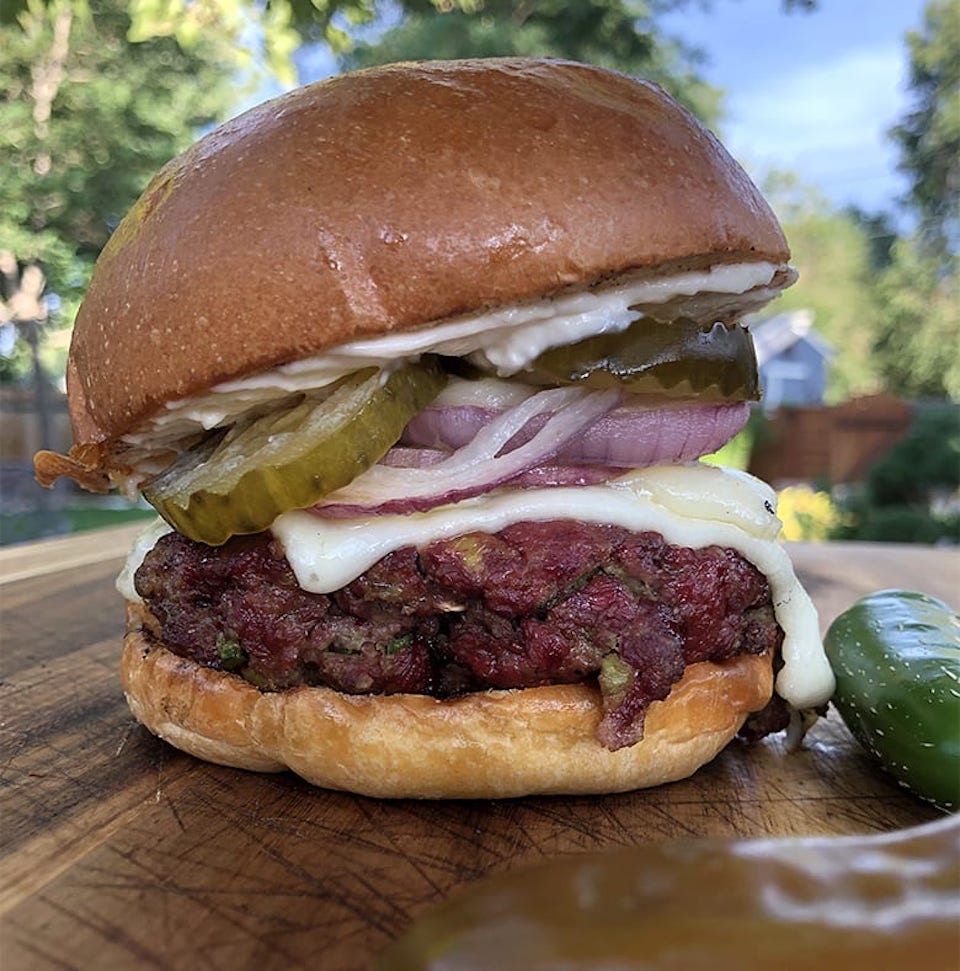 Venison Avocado Burger
I love hamburgers, especially when they're made with top-quality venison meat and served between a butter toasted brioche bun.
Next time you want to throw a few patties on the grill, try shaking things up a bit with this venison and avocado combo. The meat is mixed with fresh avocado, minced garlic, chopped jalapeno and a blend of seasonings. Grill to your liking and then TOP with a creamy cow's milk cheese like Havarti for ultra melty goodness.
INGREDIENTS
1 lb ground venison
1 avocado, chopped
1 small garlic clove, minced
1 jalapeno, chopped
1/4 cup plain breadcrumbs
1 egg
1 tsp ground cumin
1 tsp ground coriander
1/2 tsp mexican oregano
1/2 tsp kosher salt
4 brioche buns
1 tbsp unsalted butter, softened
4 Havarti cheese slices
1 small red onion, sliced
Continue reading the Venison Avocado Burger recipe here.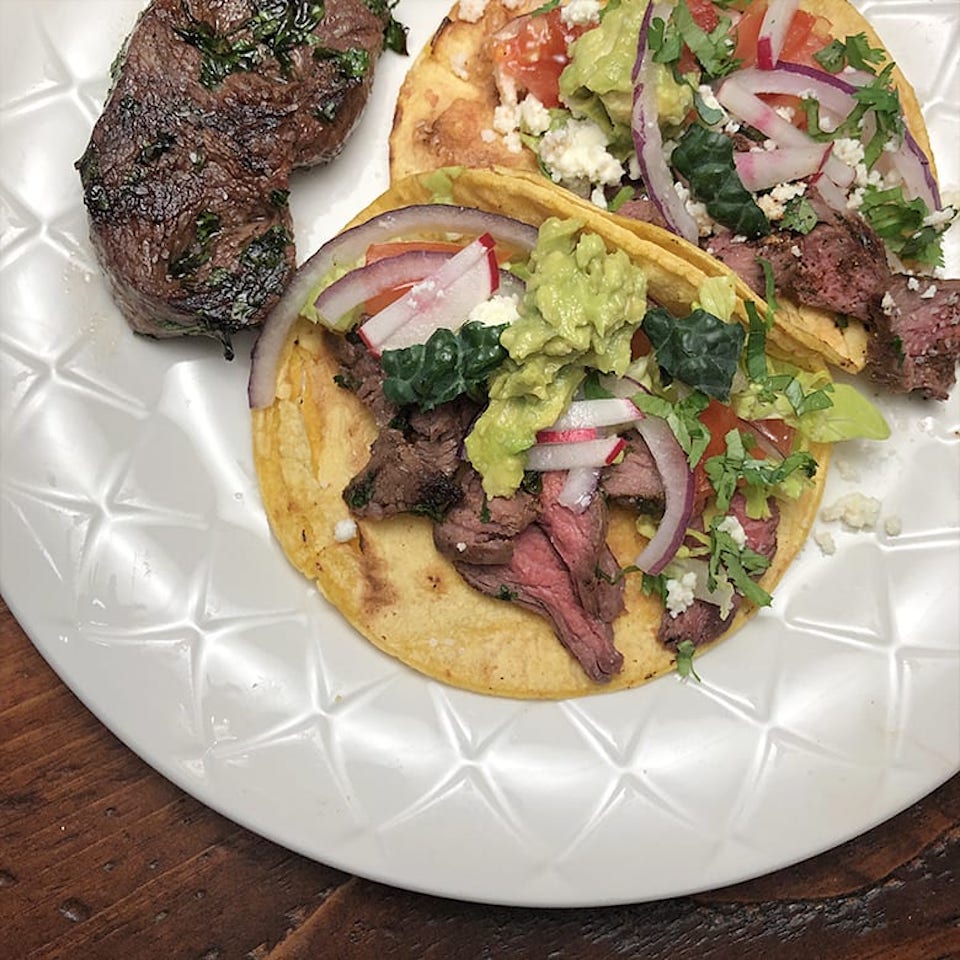 Grilled Venison Steak Tacos
Get your game on the grill – It's taco night.
These Venison Steak Tacos are tender and loaded with flavor and all because of a few ingredients that are used to help brighten up the meat before grilling. I like to use a 1 1/2 to 2 pound venison sirloin and slice 6-8 steaks that are roughly 3/4″ thick. I've found that marinating the individual steaks prior to grilling adds more flavor to each slice of meat and decreases the time you need to spend at the grill.
The marinade ingredients are simple and include roughly chopped cilantro, flat leaf parsley, slivered garlic, olive oil and a pinch of kosher salt. When I cook smaller cuts of wild game, I always add oil to the lean meat. It not only helps to keep the meat moist while cooking but also keeps the meat from sticking to the grill grates.
Always be sure the preheat the grill to high heat prior to cooking. And make sure it's HOT! You only want to have to cook these steaks for 2-3 minutes per side and that's it. When their time's up, remove from the heat and let rest for 10 minutes. Thinly slice against the grain prior to serving with your favorite condiments.
INGREDIENTS
1 1/2 – 2 lbs venison sirloin, cut into 6-8 steaks, 3/4 inch thick
1/2 cup cilantro, roughly chopped
1/2 cup flat leaf parsley, roughly chopped
1 garlic clove, sliced thin
3/4 cup olive oil
1 tsp kosher salt
8 flour or corn tortillas
VENISON TACO CONDIMENTS
lettuce, shredded
tomato, diced
onions, sliced
radish, sliced
avocado, sliced or mashed
cilantro, chopped
Queso fresco, crumbled
Learn how to cook Grilled Venison Steak Tacos here.
Find more summer grilling recipes, from our friends at Wild Game Cuisine, here.
About The WON

The Women's Outdoor News, aka The WON, features news, reviews and stories about women who are shooting, hunting, fishing and actively engaging in outdoor adventure. This publication is for women, by women. View all posts by The WON →