Bean Art: Getting into the Halloween Spirit with Spooky Art
This week's craft is really getting us in the Halloween spirit! While gaining some "Pinspiration" the other day, I came across these cool bean art examples from Handmade Charlotte. I made mine with a spooky twist – Dracula!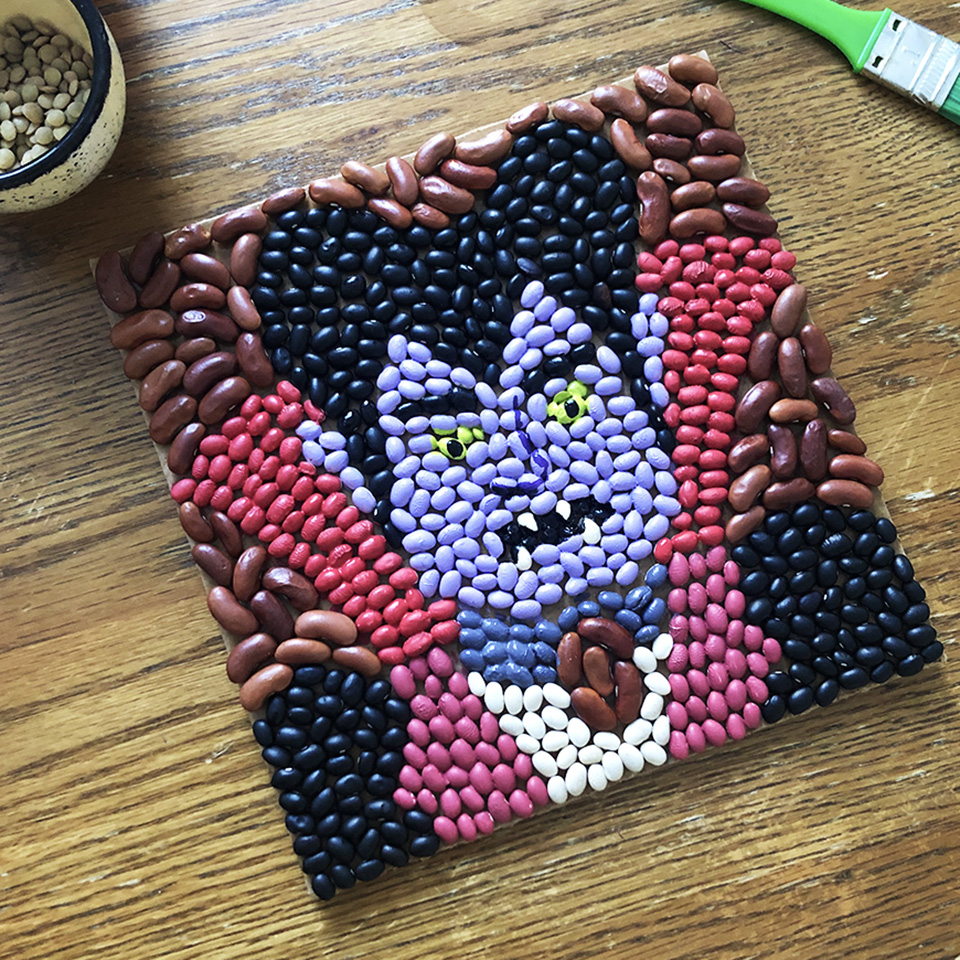 Materials List
You will need:
Cardboard for backing
Scissors
Assorted beans
Elmer's glue
Paint brushes
Paint palette (I used a disposable paper bowl)
Acrylic paint
Creating That Spooky Bean Art
First cut your cardboard to size – my Dracula is an 8-inch square. I found an image online of a cartoon Dracula that I used as inspiration for my bean art. I sized the image accordingly, printed and used it as a reference as I drew.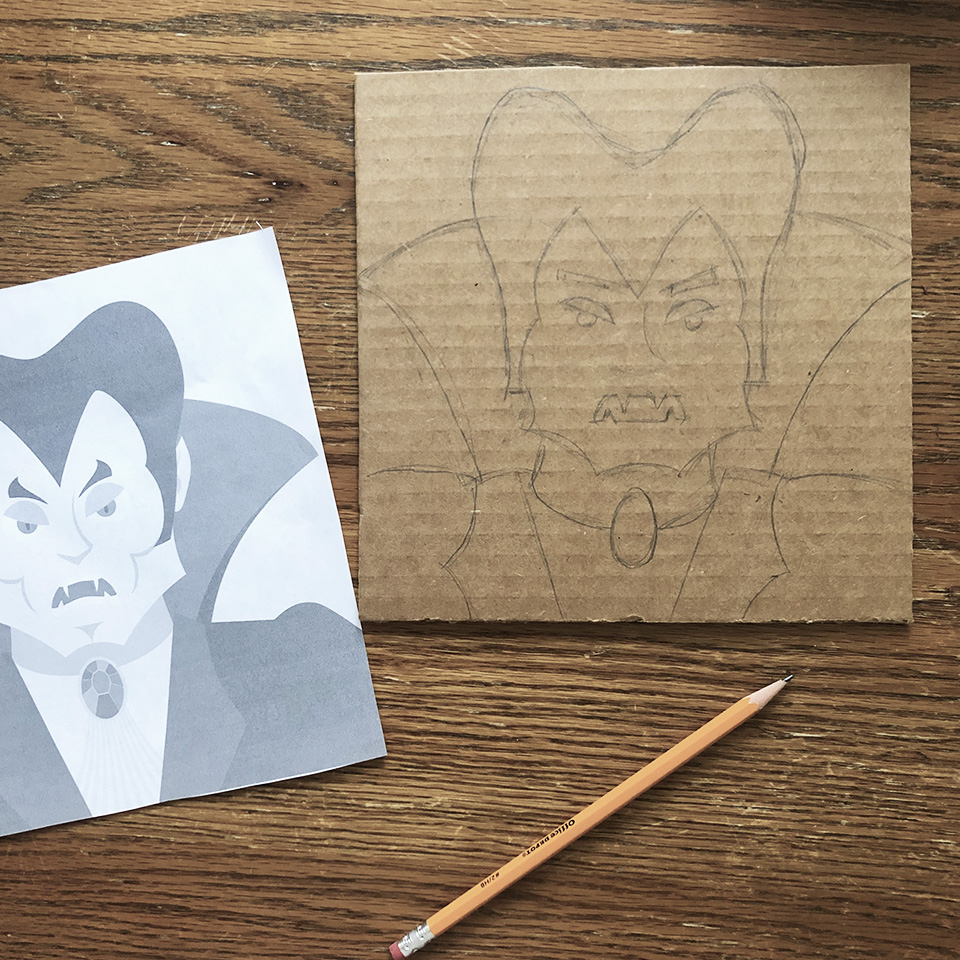 Now let's talk beans! Use any kind of beans you have on hand. I blended a variety of shapes, sizes and colors. I even dabbled in the lentils. Here is a list of the beans I used: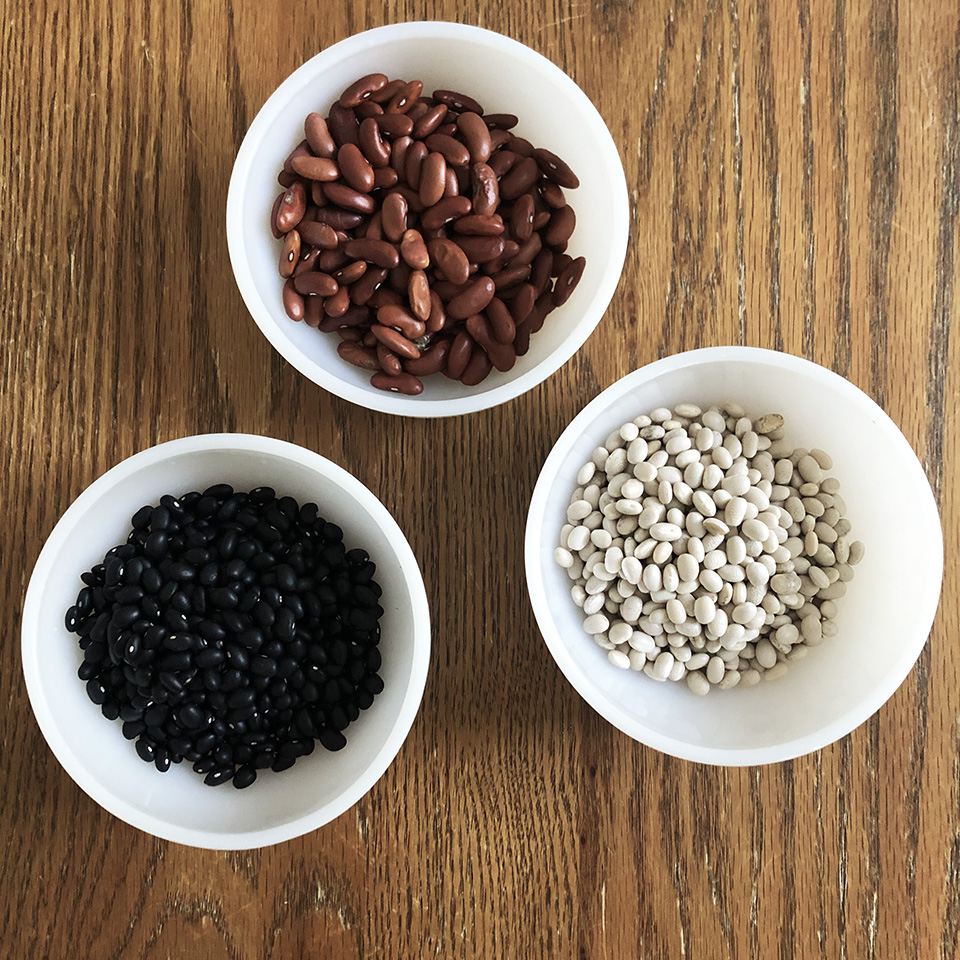 Apply glue in a thin layer, using a paint brush to help smooth out the application. Begin adding beans in small sections. I started with areas that would need to be painted, like Dracula's purple face and neck.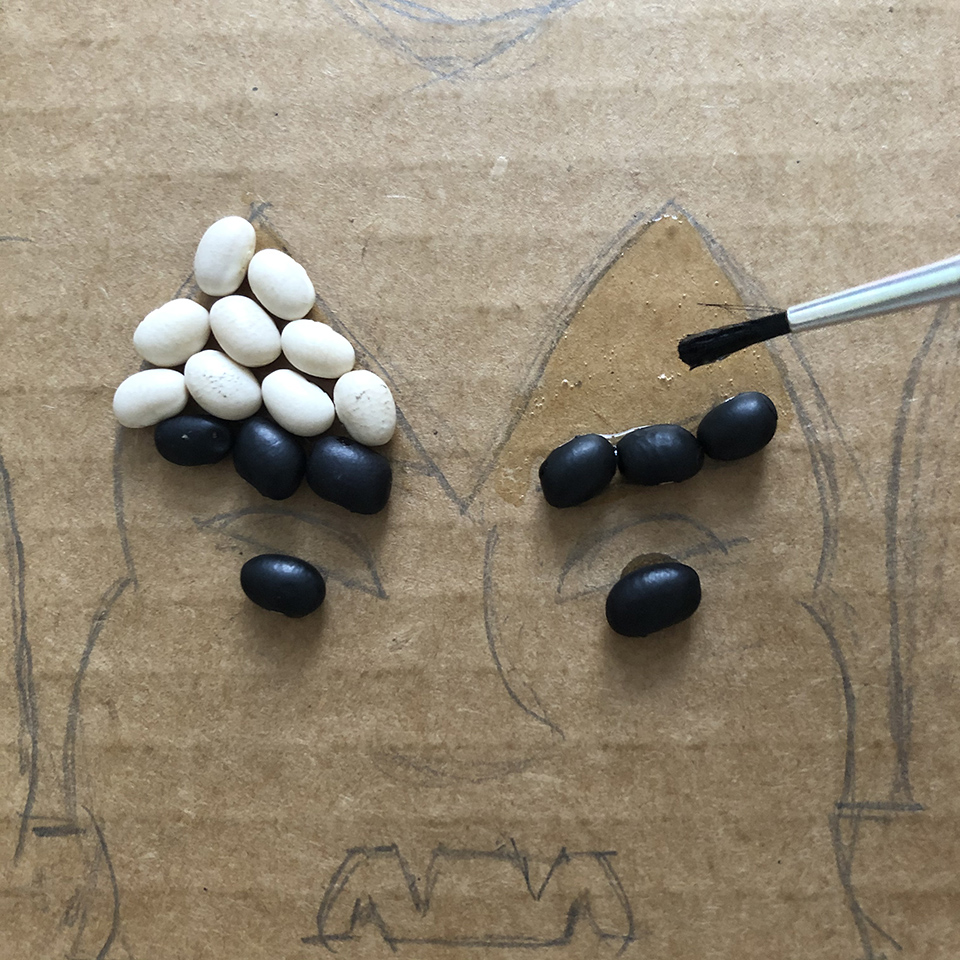 Continue adding beans until the section is complete.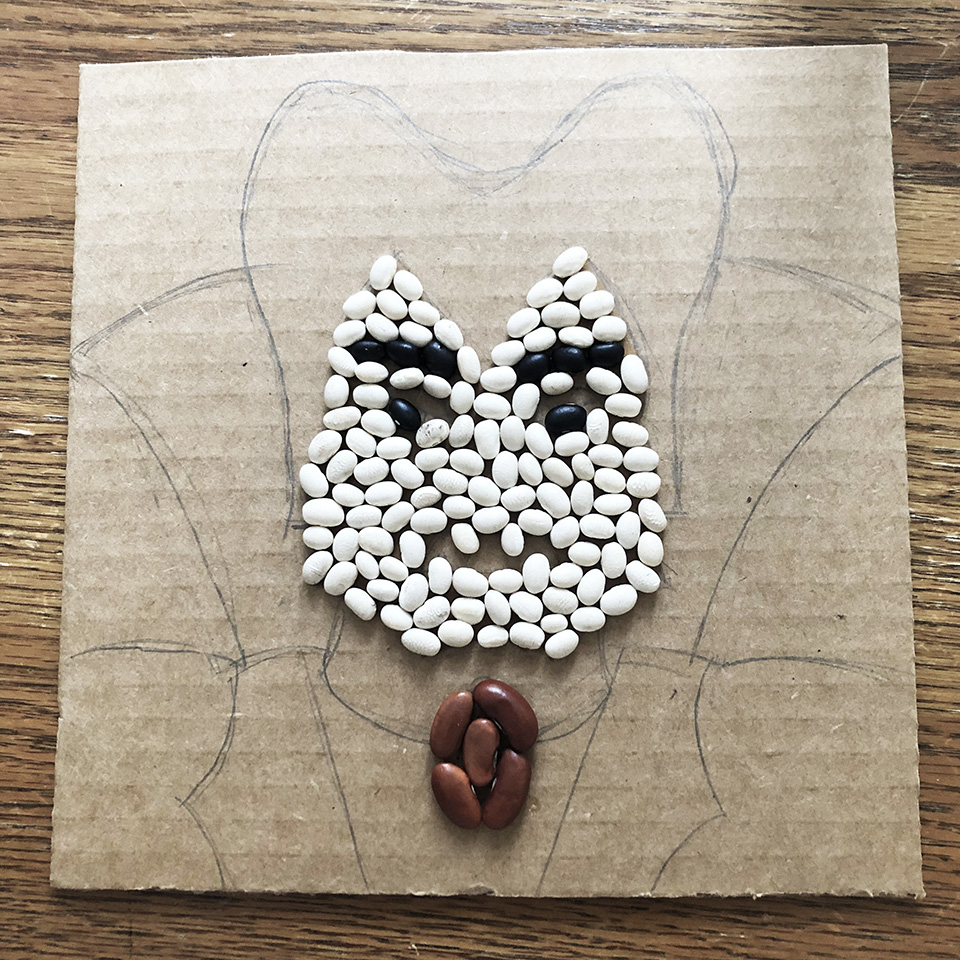 Use small amounts of acrylic paint and a fine-tipped paint brush to apply color to your beans.
Keep working in little areas to add beans. The navy beans are great for places that you want to add color.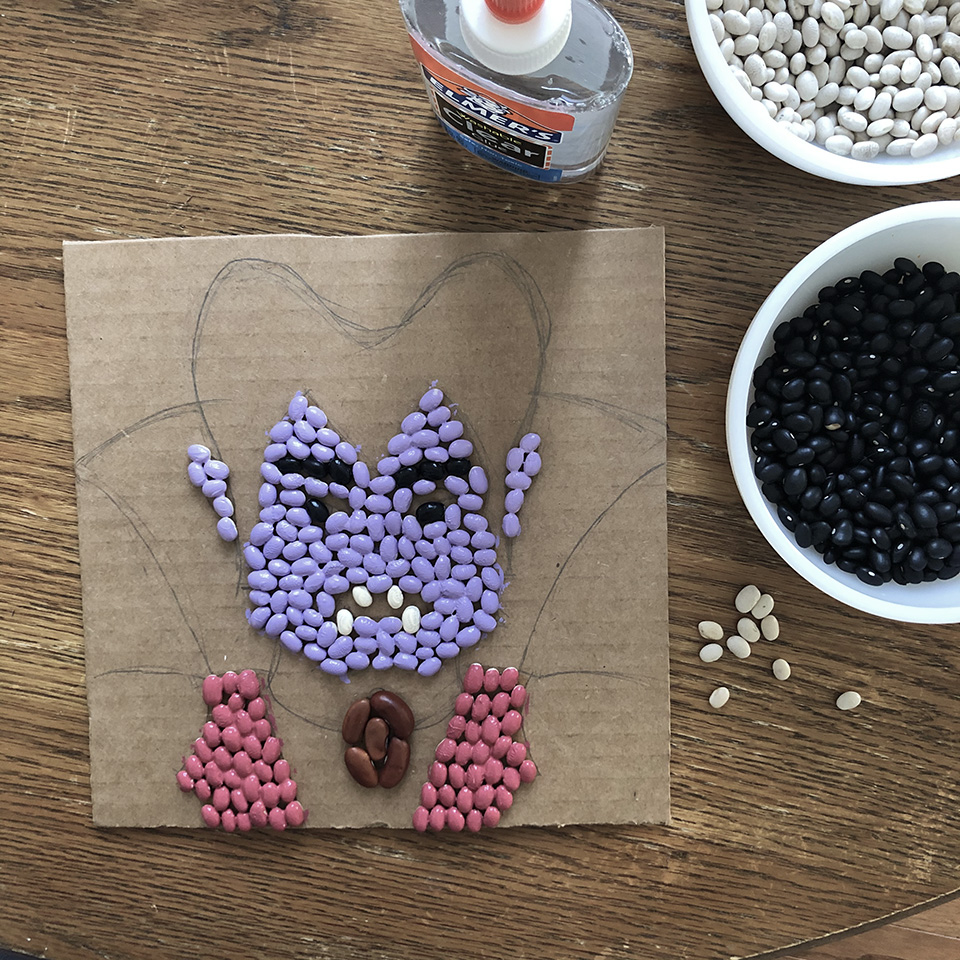 The black beans work wonderfully for spots like Dracula's hair and jacket.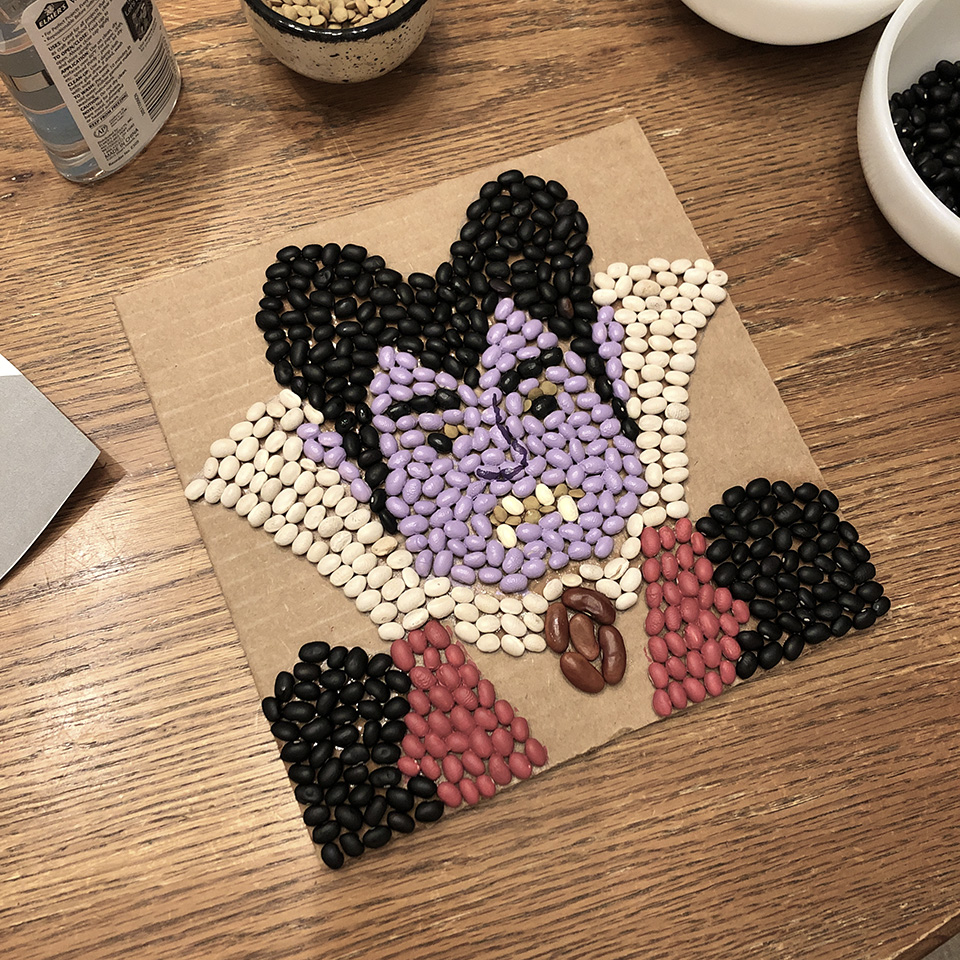 The light red kidney beans add a wonderful contrast of size and texture. I used them as the background and Dracula's broach. The lentils are perfect for tiny fill-in areas, like Dracula's eyes and mouth.
Final Spooky Bean Art
This cheap and simple craft took a little more time than some of our other crafts, but I also made sure to leave plenty of drying time between sections. I think these beans would make a fantastic pumpkin or ghost – or, whatever ghoulie figure your heart desires!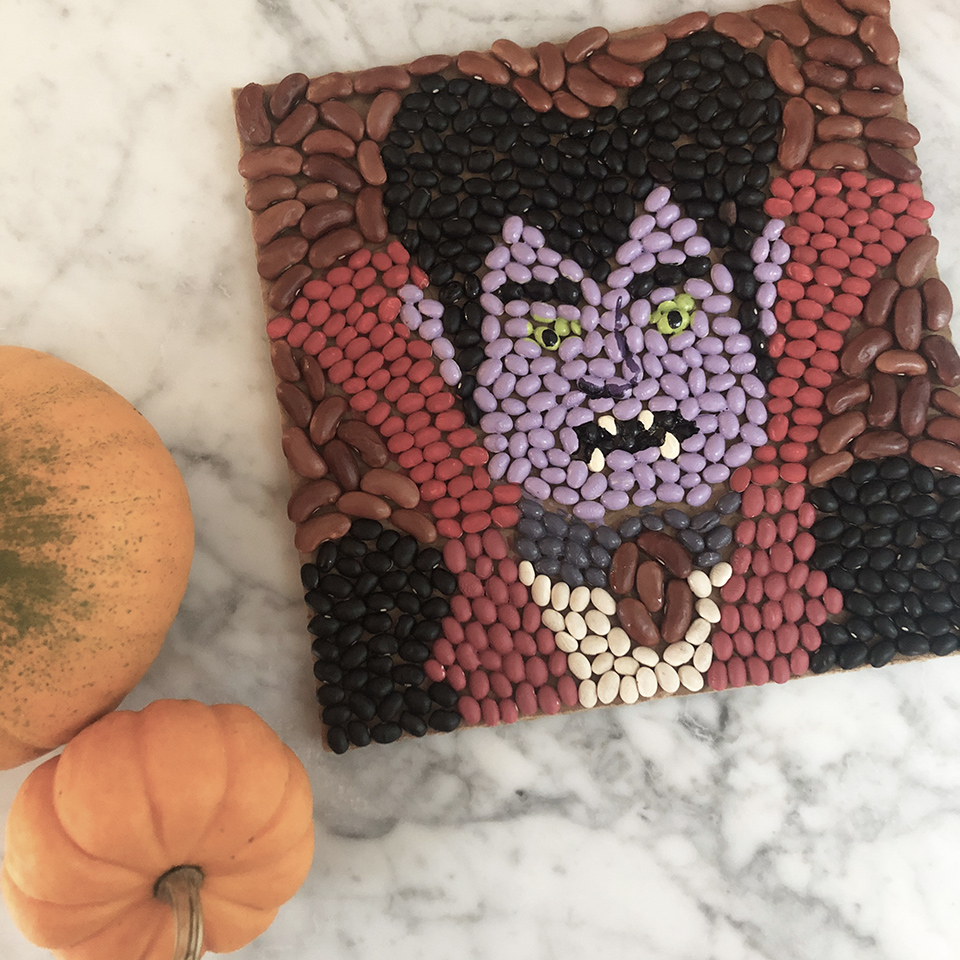 About Jackie Richardson

Jackie Baird Richardson is an interior designer, editor at The WON and avid junker. Watch for her design tips and occasional crafting ideas, bringing the outdoors indoors. View all posts by Jackie Richardson →