Syren Field Gun Roundup: For Ladies Who Love Wingshooting
This post is for the ladies who have decided that they love bird hunting so much that they want a gun just for hunting. Just like with shoes, there are some specialized models that you can add to the closet (or safe). The nice thing about Syren models is that there are some options for different budgets. Syren offers 3 different over/under models and a semi-auto. Here's a Syren field gun roundup to help you choose which gun fits you and your budget.

Sponsored by Syren USA
By the way, it's hunting season again! I have to say that it's my favorite time of the year when it starts cooling off at night and I wake up to crisp clear mornings. Add in that you can hunt doves and other feathered friends, my mouth starts watering and I can't wait to have a handful of feathers to pluck and birds on the grill or in a pie. I'll toot my own horn and say I am really good at breasting out doves!
Syren Field Guns
Tempio Field
The Syren Tempio Field comes in 20 and 28 gauge with 28-inch barrels. The 20 gauge weighs about 1 pound, 4 ounces under the clays model and the 28 gauge comes in about 5 ounces lighter. Total weight (unloaded) respectively is between 6 pounds, 4 ounces and 6 pounds, 9 ounces. The lower weight can really make a difference if you're carrying it across CRP fields all day along with downed birds in your vest.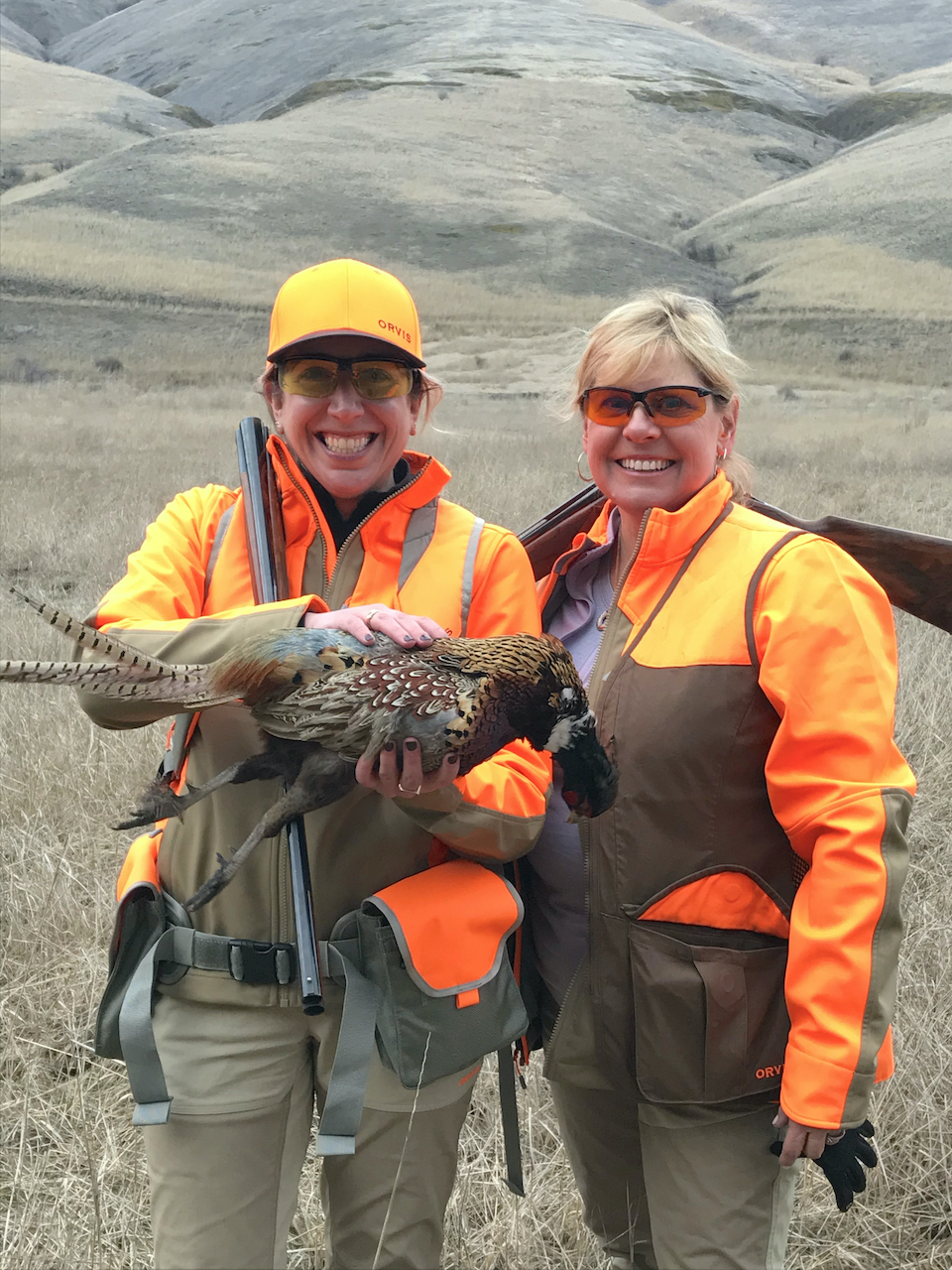 The engraving is the same as the Syren Tempio Sporting model, so you can definitely get a matching set! The biggest difference on the stock is the Price of Wales grip – also commonly called a pommel grip – and a wood butt pad. Some ladies are worried that the wood butt pad will hurt them with the felt recoil. I would say from my experience that you'll appreciate the wood. It will help to make sure that the gun doesn't get caught up on your vest or outer jacket when mounting. The action of mounting the gun and pulling the trigger for a live bird flushing is very different than calling for a clay target, and that rush of adrenaline that comes when you see flapping wings. For both the regular and the field light models, the 20 gauge is chambered for 3-inch shells and the 28-inch barrel at 2.75-inch shells.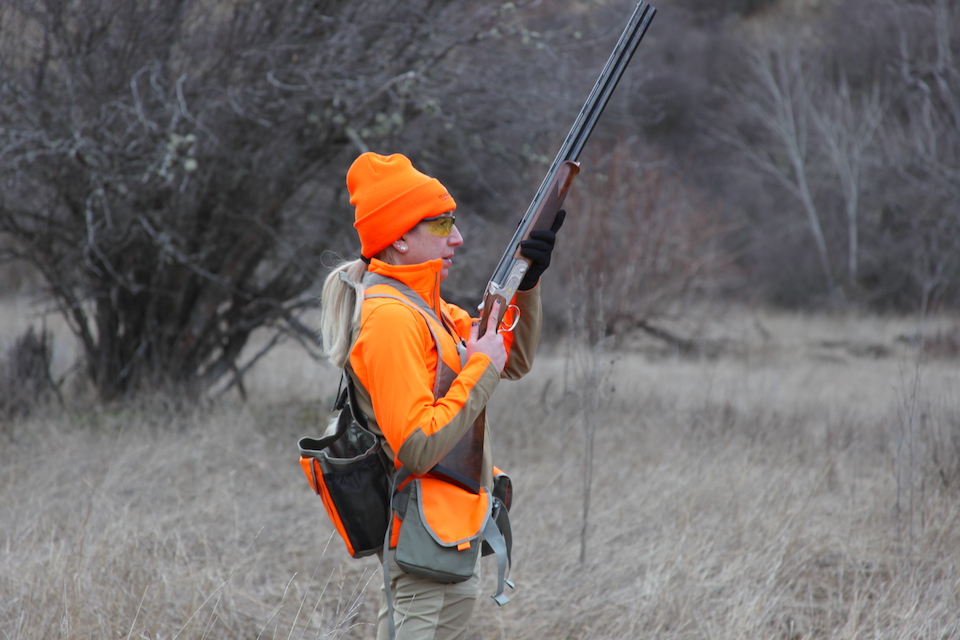 They both come with 5 flush chokes – meaning the chokes are even with the end of the gun, as opposed to the extended chokes that come with the sporting models. If you're on a guided hunt, a good rule of thumb is to ask your guide what he recommends for chokes. If you're on your own, just put in an Improved cylinder and a modified and you'll cover your close shots and the others with more distance. Shoot the improved cylinder first and set the bottom barrel to fire first.
The Tempio models come in a single 20 gauge, a single 28 gauge, or a 2-barrel combo set. Adding a .410 barrel is an option and is a special order. MSRP is $4485 for the singles, $6710 for the 2 and $9130 for the 3-barrel set. Left-hand options also are available for an additional $255.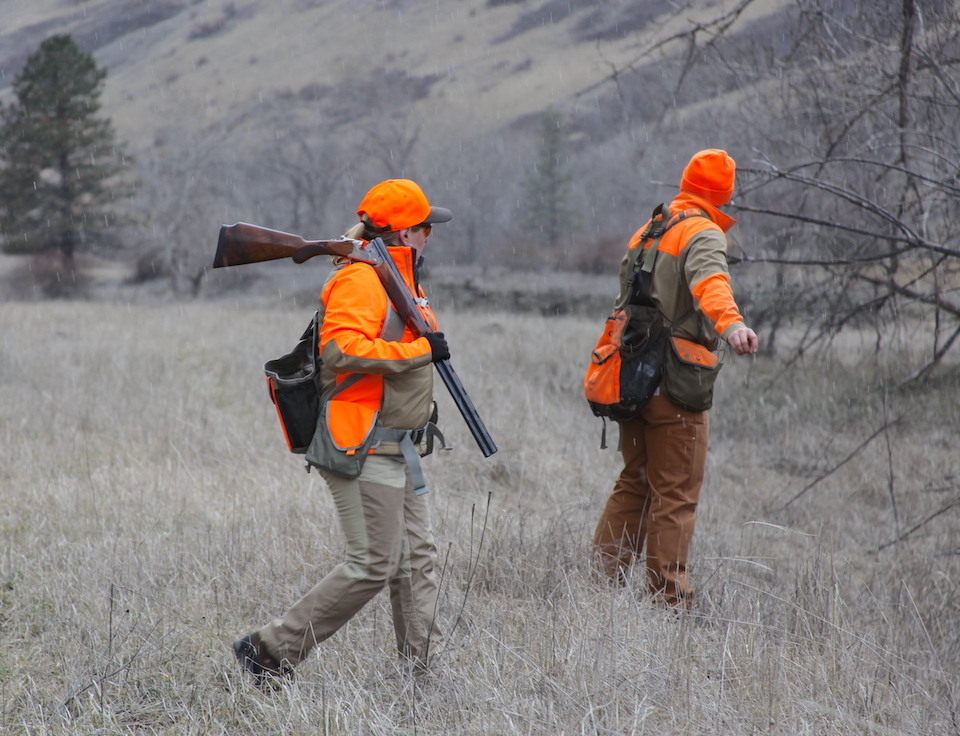 Tempio Field Light
The 2nd model is the Tempio Field Light that looks the same but has an aluminum alloy receiver and only weighs 5 pounds, 5 ounces, for the 28 gauge and 5 ounces more for the 20 gauge. This is truly the gun for the avid field hunter that is traversing many miles and hills and wants the least amount of weight possible. They are the same price as the regular field models.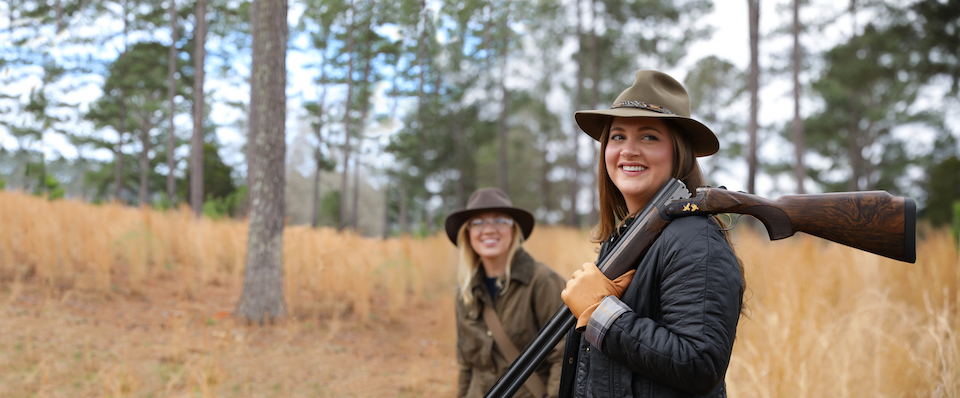 Elos D2
While I can't take credit for designing this Syren Elos D2 model, I did voice very strongly that a lot of ladies had been requesting a bird scene on a Syren gun (myself included). I've always loved a case-colored receiver, even before I came to work for Syren, so I knew it would be a big hit with the ladies. I was not wrong. Along with the Fabarm tri-wood finish (yes, it's a Turkish walnut stock), it makes for a stunning gun. That all being said, it's very similar in size and shape of the Tempio Field. Weight is 6 pounds, 5 ounces, and it's chambered in 3 inches for the 20 gauge and 2.75 inches for the 28 gauge. It comes with the same 5 flush chokes. The biggest difference is that this model has a pistol grip.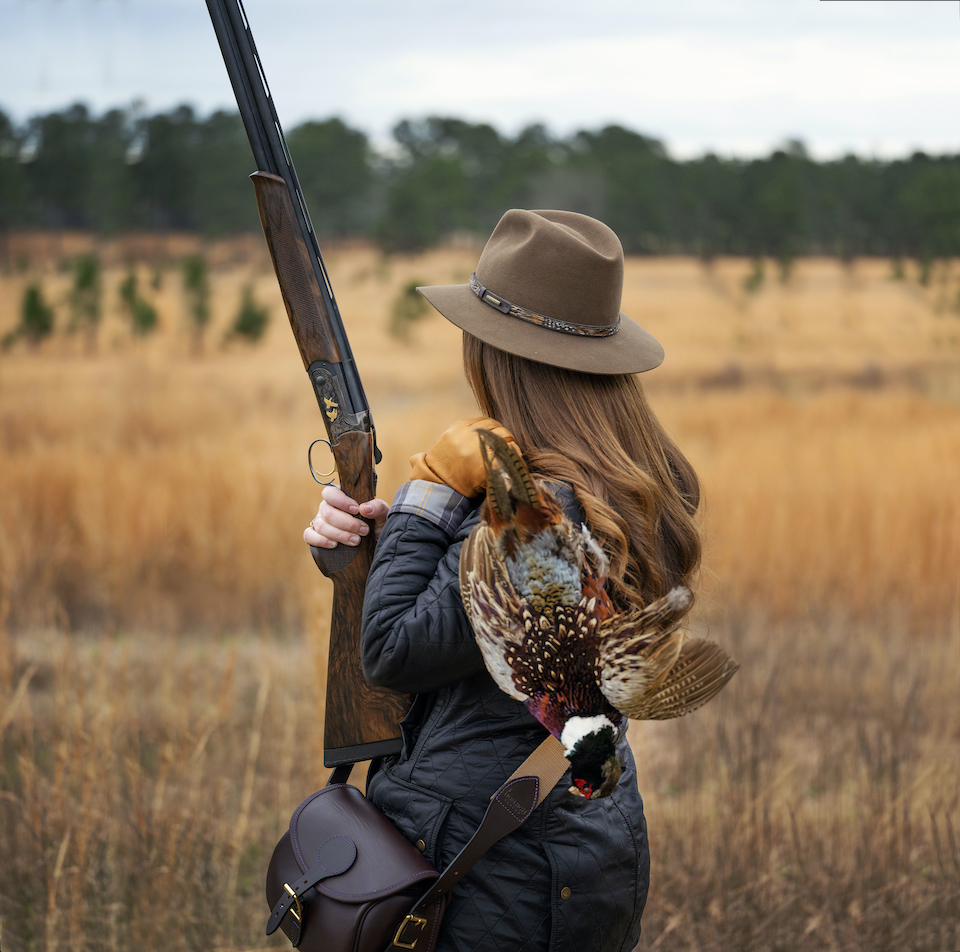 I would say if you're looking for a gun that does both clays and birds, this is the perfect choice. It's heavy enough to not beat you up on the clays course (with nice light target ammo) and light enough to carry in the field. The Syren Elos D2 retails at $2895 for both the 20- and 28-gauge models. The left-handed fee is only $155.
Syren Waterfowler
For ducks and geese and sitting in a blind, the Syren Waterfowler semi-automatic is the gun for you. This model is on the Syren XLR5 frame, so it holds 5 shells. Note that for most migratory birds, the limit is 3 shells – that's why there is a plug installed to prevent you from having more in the chamber. The plug is what the game warden will look for if he pulls you over, so it's important and ethical to keep it in there. Be sure to check your hunting regulations guidebook or website for the rules in your state or where you are hunting. Remember, ignorance of the rules is not an excuse for not following them!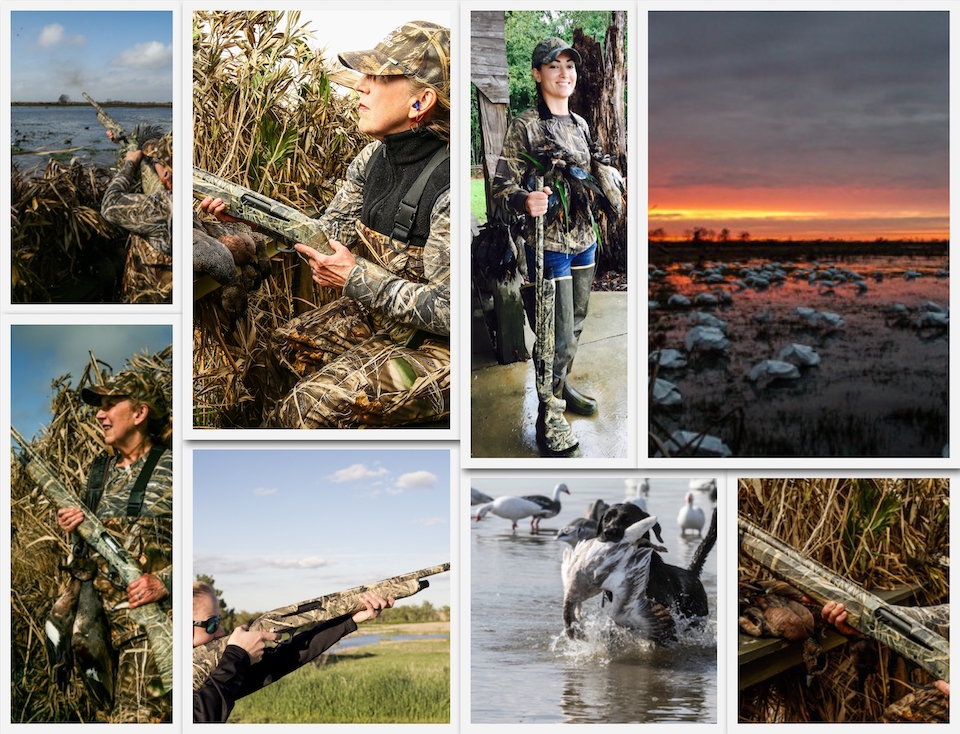 Something that a lot of people don't realize, because of the Max 5 covering on the Syren Waterfowler, is that while the fore-end is synthetic, the stock is wood underneath. That's important because it means that you can screw in a ring to hold a sling for easier carrying when you're mucking it out to the duck blind and have to carry a couple bags of decoys and don't want to make 2 trips from the truck.
Like the over/under field models, it comes with a 28-inch barrel and is chambered for 3-inch shells. It weighs in at 7 pounds, 1 ounce, so a sling is nice to give you 2 free hands when walking. This model also comes with 5 flush chokes. The left-handed model is left load and eject, which gives you the opportunity to stake your claim to the left end of the bench. The Waterfowler retails at $1925 for the right-handed version and $2120 for the lefty. Check out our dealer and demo locater to find your next hunting gun.
Visit Syren USA for more about its fine line of guns and gear.
About Lynne Green

Lynne is on to her next adventure after over four years in Maryland with Caesar Guerini and Fabarm as the Brand Manager for Syren (a line of shotguns made for the ladies). She has attended dozens of demos and events and has been honored to get to meet and introduce hundreds of ladies and young girls (and lots of boys and men too) to all 3 brands and to shotgun shooting! Lynne has learned so much about shotguns – gun fit, eye dominance and mechanics – that shows her just how much more there is to learn. She now is doing marketing and branding consulting and also plans to stay active in the outdoor industry, do more hunting and sporting clays, shooting lessons and add some fly fishing to her repertoire. She'll be based in the Dallas Fort Worth area. View all posts by Lynne Green →