Gal Gab: 6 Questions for Professional Shooter Julie Golob
In our 3rd installment of Gal Gab, professional shooter Julie Golob graciously answers our questions. Although she has been known and loved by TeamWON for a long time, it was fun to hear her perspectives on real life in the professional shooting industry. Below is an excerpt from our bio on Julie, which serves as a great primer before delving into her responses. We know that you will thoroughly enjoy learning more about Julie Golob, as we did!
A self-proclaimed "daddy's girl," Julie Golob found her love for shooting at a young age. What began as a father/daughter weekend hobby, turned into an accomplished career. Indeed, Julie's resume is filled with firsts: first woman recruited for the US Army Action Shooting Team, first action shooter in history to be named US Army "Athlete of the Year" and the first and only person to have won national titles in all 6 divisions in practical shooting, just to name a few.
After claiming more than 50 world and national titles, champion is not her only accolade. Julie is an author, loving wife, mother to 2 girls, as well as an avid cook. She is committed to her role as an ambassador to the shooting sports and balances her passion for competition with her dedication to her family. Read on to discover more about her.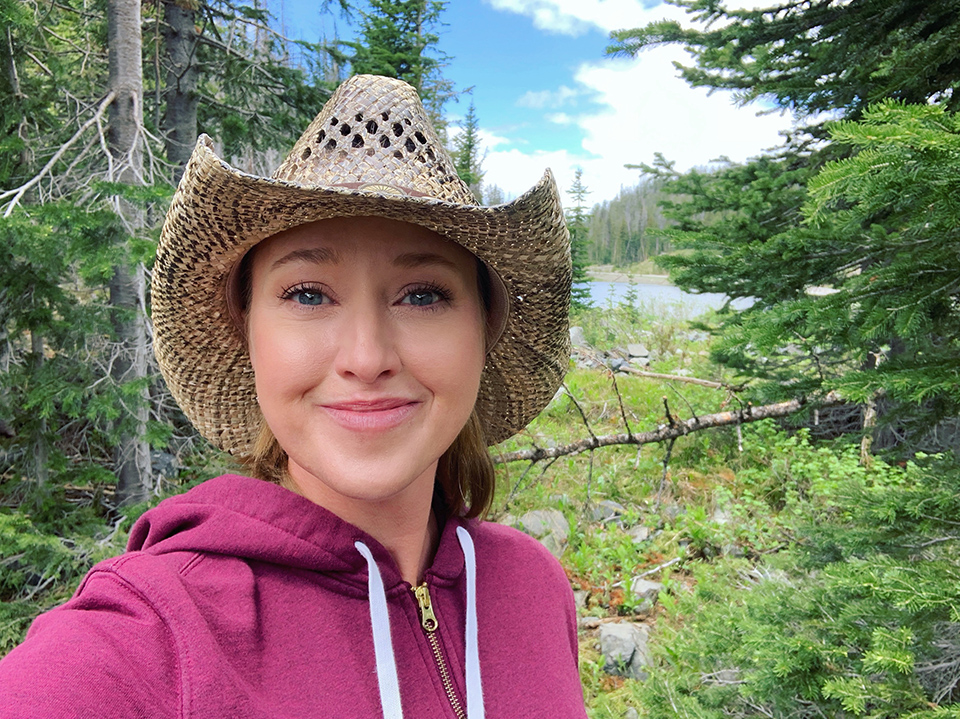 Getting to Know Julie Golob
1. Describe a typical day in your work life:
I don't really have a typical day and I think that's one of the many things that I love about what I do as a pro shooter. Work for me is more in seasons. My office in the spring and summer is most often on the range preparing for my next competition. Fall usually marks the end of the competitive shooting season. I'll be in the field hunting and working with sponsors on new product releases before show season starts with SHOT Show. Mixed in throughout the year, I'll create videos, take photos and write for blogs, email newsletters and firearms media. All of it revolves around sharing a passion for responsible gun ownership and shooting sports.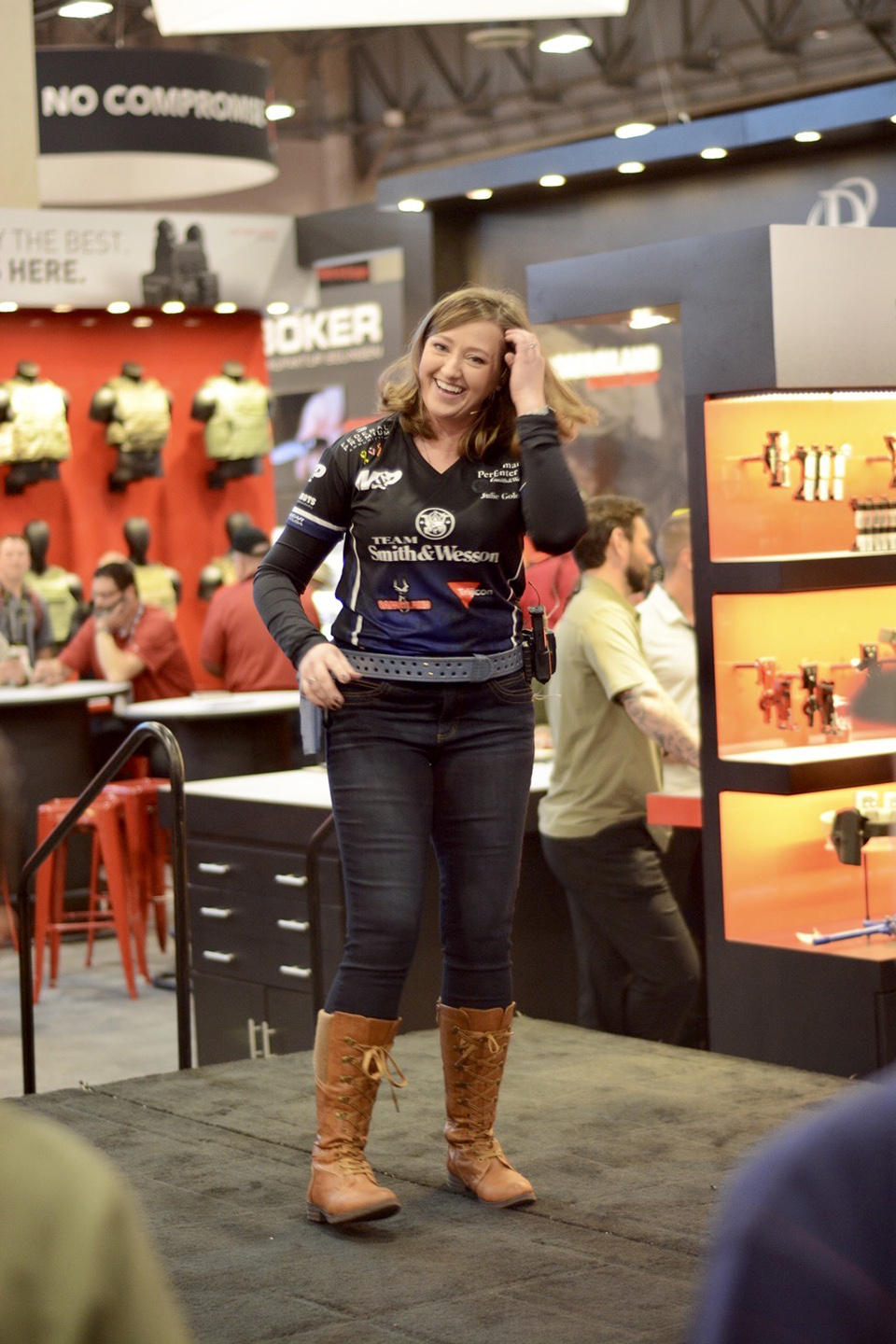 2. #1 piece of advice you would give other females who want to break into the industry?
Know your why – in that you should have a clear goal in mind for what you hope to accomplish and why it's important to you. It's the difference between just treading water – hoping for something great to happen – and learning how to swim to your destination. Even though there are many women to look up to in the industry, it doesn't mean you can't choose your own adventure. With hard work and knowing your purpose, you can do great things!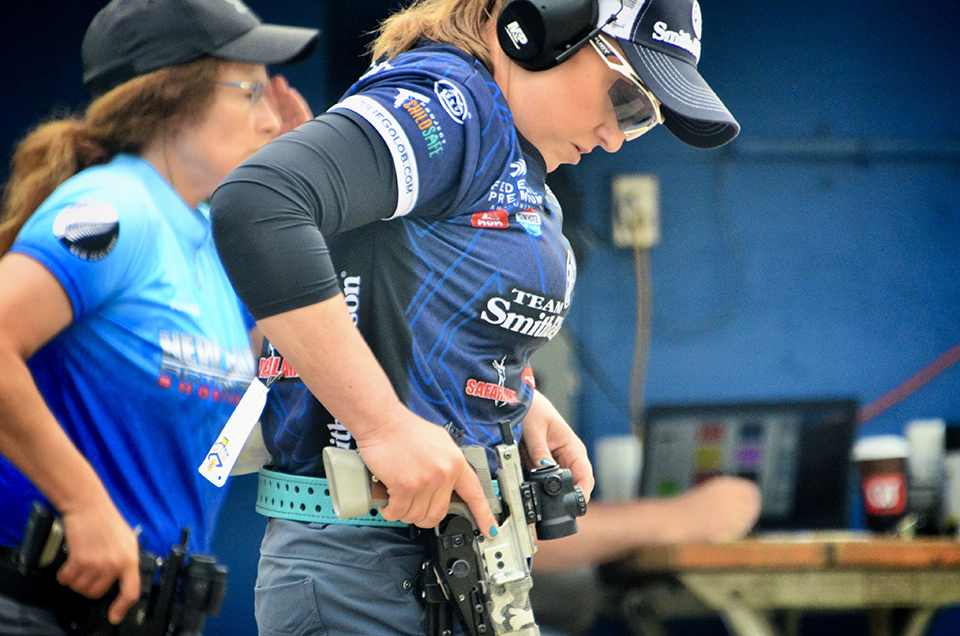 3. What motivates you?
Success. I've always been very competitive, a helpful feature for my line of work. In my younger years I was obsessed with winning. Now, I understand that winning is just a form of success. What's successful? When you answer that question, everyone has a personal idea what it means. That's the beauty of success and what I view as successful has evolved with me as I've added shooting titles, become a mother and discovered what makes my work today worthwhile.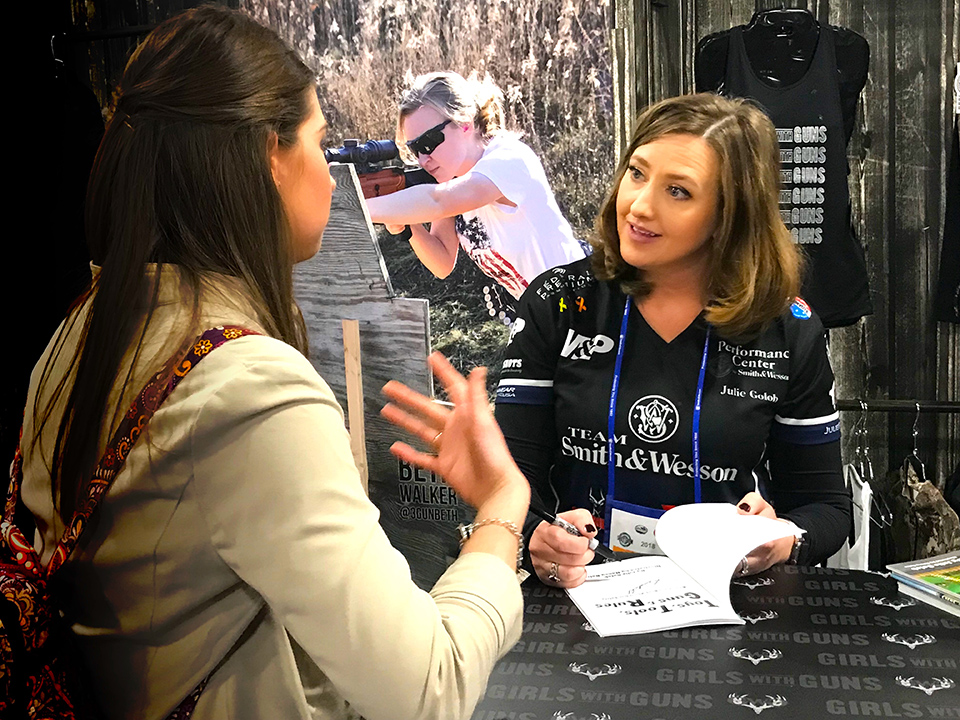 4. Most unexpected thing you've learned, while working in this industry?
Let's be honest, the firearms industry and shooting sports are male dominated. What I've learned and never expected is that there are not only incredible women who serve as role models for us to look up to, they are also willing mentors. Many have even become friends. In some cases, we may be direct competitors on and off the range but despite that the willingness to answer questions and offer insight is genuine and remarkable.
5. Favorite product in the outdoor or shooting market right now?
I am loving my Caldwell E-Max Shadows. They are Bluetooth hearing protection great for the range and anywhere else you want to block noise and listen to music or a podcast. What I appreciate the most about them, aside from the function and how well they work, is that they have several different plug sizes. I have small ear canals and I'm able to wear these comfortably for many hours.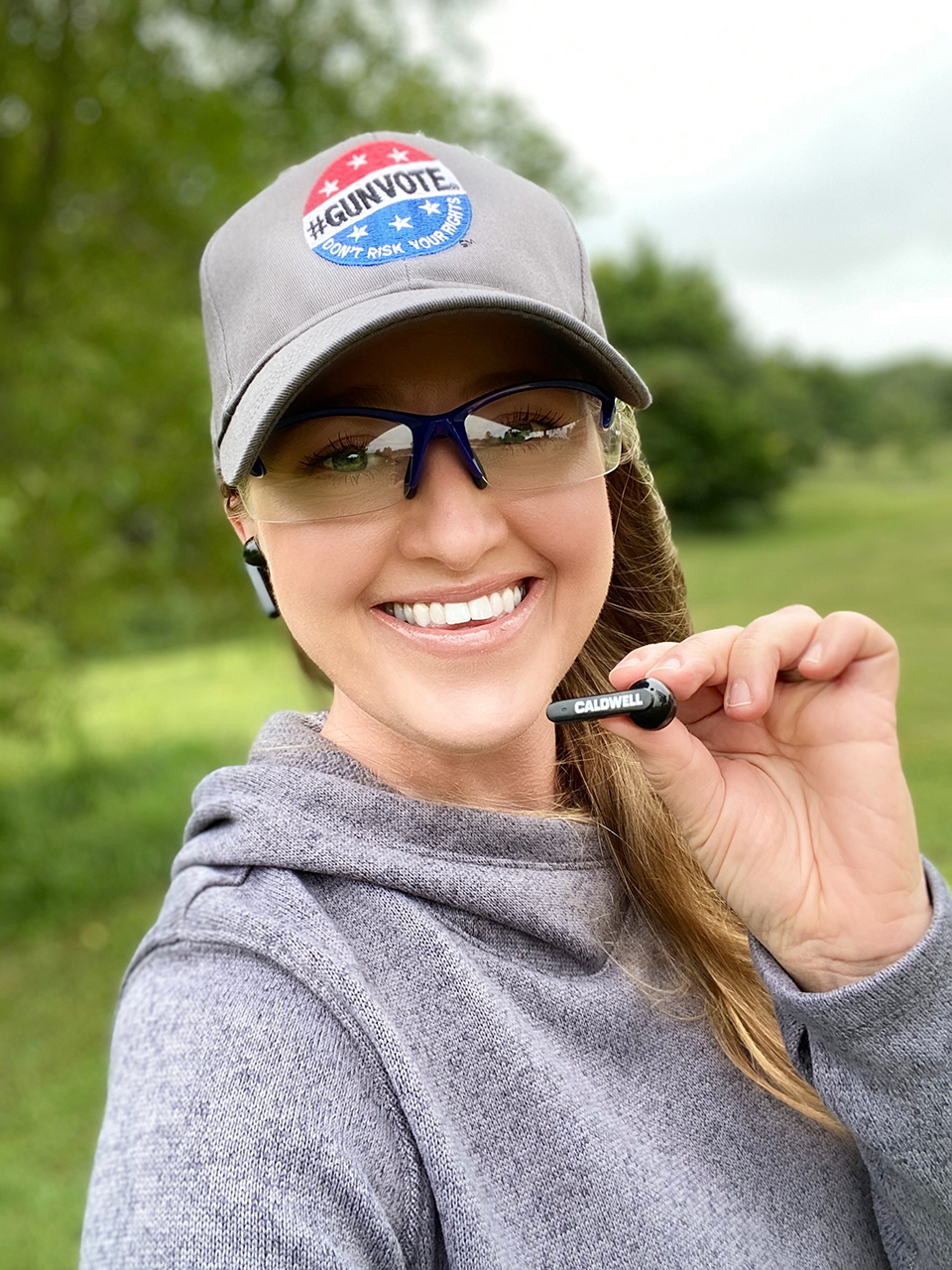 6. Let's have some fun … what weapon would you use to battle a giant?
Giant slaying is serious stuff and hand-to-hand combat should be avoided at all costs! I'd need something powerful enough to address the giant at a distance if possible; a Gatling gun comes to mind, but it's not maneuverable enough and not really a one-person tool. Assuming I'm on my own in this fight, I'd feel best with a rifle I know and shoot well. I'd go with a semi-auto for less manipulation required on my part and the potential for greater capacity. It would need an optic to help me take out the target at 200+ yards but also be easy to find the reticle to shoot fast at close distances. Finally, I'd want it chambered in at least .308 for better stopping power. All that considered, I'd use a Smith & Wesson M&P10 with Trijicon Credo 1-6×24 riflescope, Federal Premium 180 gr. Trophy Bonded Tip 308 ammo and a Safariland ELS belt with several rifle magazine pouches to carry several extra magazines!
Find Out More About Julie Golob
Check out Julie's website here, or see her posts at Women's Outdoor News, here. We love following Julie via her social media (her cooking posts always leave us drooling!): Facebook & Instagram.
About Jackie Richardson

Jackie Baird Richardson is an interior designer, editor at The WON and avid junker. Watch for her design tips and occasional crafting ideas, bringing the outdoors indoors. View all posts by Jackie Richardson →