Hunt S.A.F.E.: Safely Handling a Firearm in Common Hunting Scenarios
Firearm safety while hunting should always be top of mind. However, there are a few hunting scenarios that may catch you offguard if you're not prepared for them. I'm going to show you a few tips for safely handling a firearm during 2 hunting scenarios.

Sponsored by the NSSF and Project ChildSafe
The first scenario is for those hunters who pursue game from a tree stand. But, before making the climb, there are a few safety precautions hunters should take. First, if hunting in a ladder stand, it is always a good idea to use a safety harness that can be connected at the top of the tree. Second, before actually climbing up the ladder, make sure the firearm is unloaded and the safety is on. Keeping a rope connected at the top of the stand is also a great idea. The point of the rope is to attach it to the firearm, muzzle facing down, while the hunter is on the ground. This way, it saves a hunter from having to carry the firearm while ascending the ladder. Next, a hunter can climb up into the stand, attach the harness to the tree and then slowly raise the rope to obtain the firearm.
The next scenario I want to mention is crossing fences with a firearm. First things first, make sure the safety is on and the firearm is unloaded. Second, set the firearm down on the other side of the fence with the muzzle facing away. It's also a good idea to lay a hat over the muzzle so that no debris can get into the barrel. Then, depending on the fence, a hunter should determine the safest way to cross.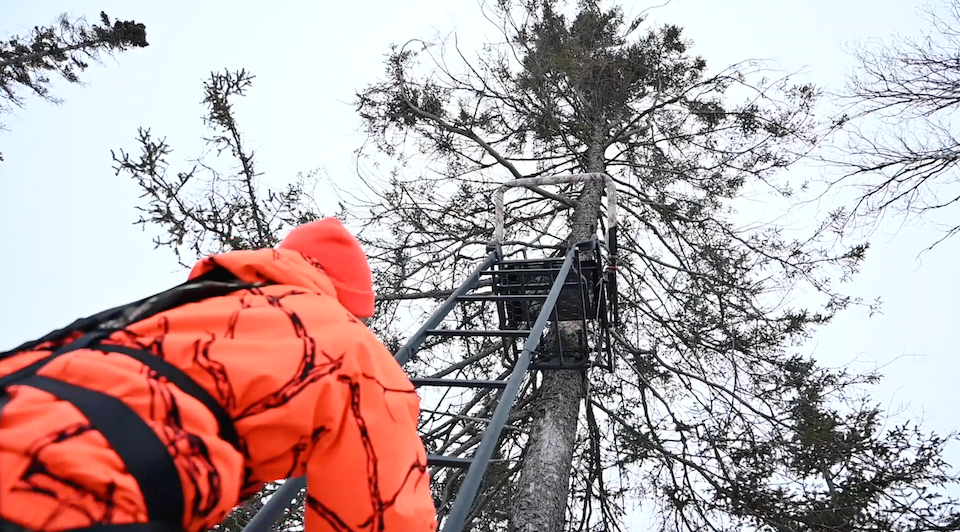 Hunters who use these tips should stay safe in the field and hopefully, have some success, too.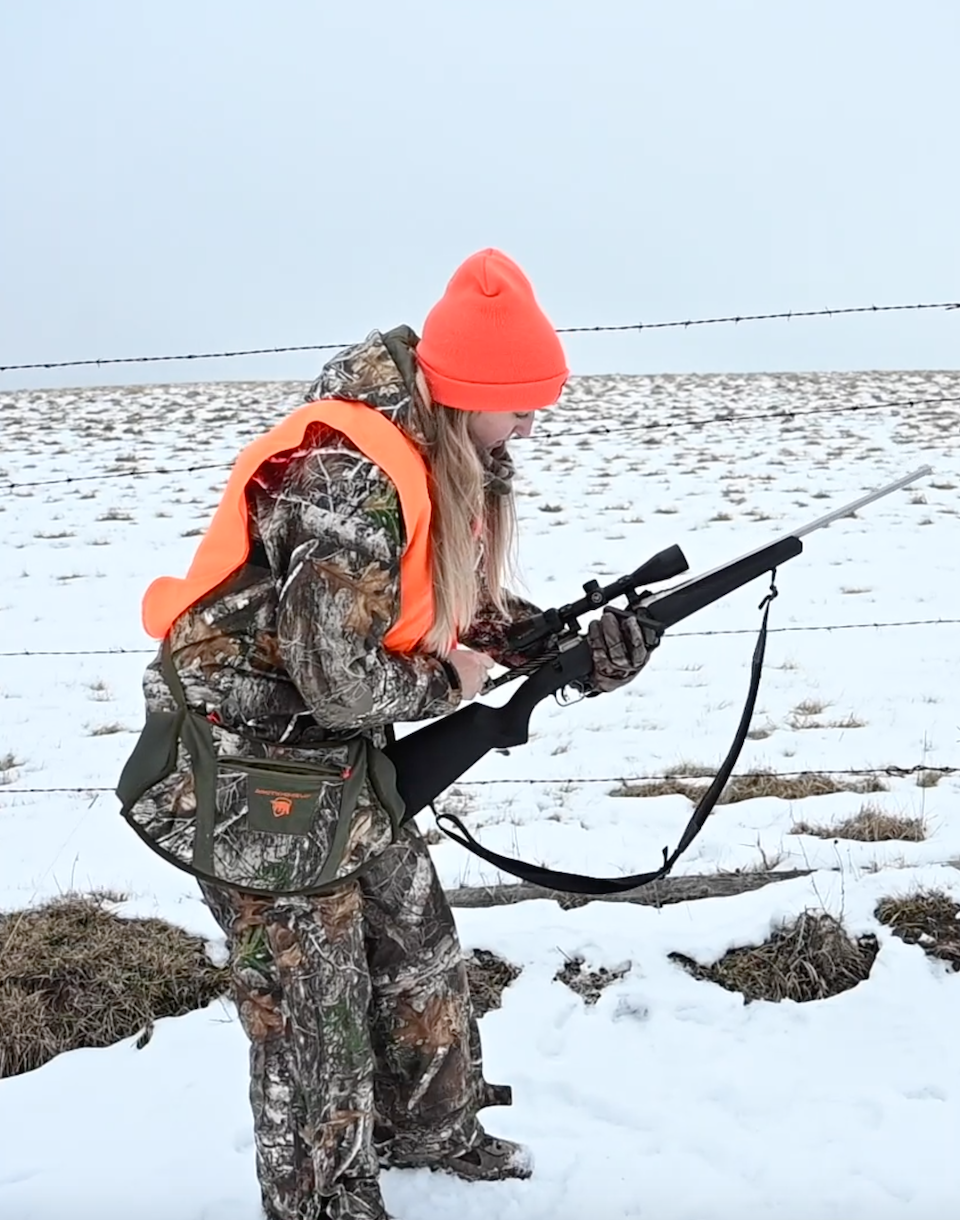 View other Hunt S.A.F.E. videos here.
Find more information at the NSSF's Let's Go Hunting here.
About Ali Juten

Ali Jutenis an outdoor enthusiast, hunter, writer and host of Empower Outdoors Podcast. She previously worked in corporate communication in women's fashion but, has since transitioned to the world of freelance as an outdoor writer and digital media content strategist. Besides her Journalism degree, Ali also has a bachelor's degree in International Studies and has traveled to a total of 11 different countries. Her background gives her a unique perspective with the hope to inspire other women to participate in all things outdoors. Ali reviews products for us the old-fashioned way. She puts them to the ultimate tests and give us her honest, thorough opinion. View all posts by Ali Juten →