Gear Review: DSG Roller Bag
In this inaugural post in a series sponsored by wildHERness, Sharenda Birts puts the DSG roller bag to a field test.

As a new hunter, I quickly learned after a couple of overnight hunts, I qualified as a bag-dragging hoarder and needed to minimalize my packing when traveling to hunts that require overnight stays. A large suitcase will not work, as the bulk of my winter hunting coat, insulated pants, toiletry bag and boots filled it to overflowing. I would usually end up taking 3 separate bags: one dedicated to hunting, one for personal wear and a species-specific bag.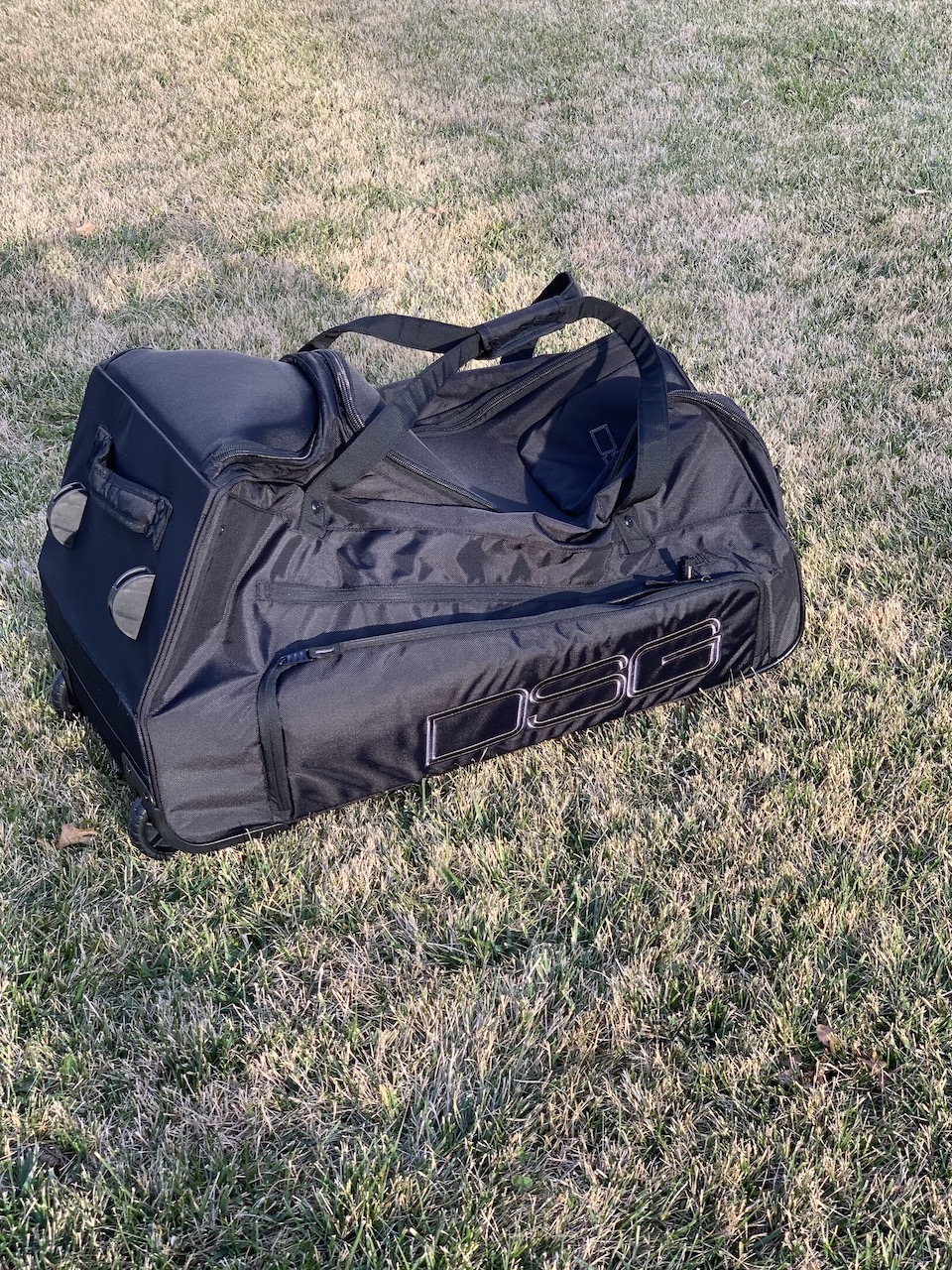 What I Look for in a Hunting Bag
There are a few options I know I want in a hunting travel bag – sturdy enough for future airline traveling, wheels, multiple handles to grab it at varying angles and a few external pockets.
DSG Roller Bag
I took a chance and purchased a DSG Outerwear roller bag. This company offers a luggage line in Realtree Edge and black. The price listed at $219.99, I was fortunate enough to order it on sale for $99.99 during a holiday sale.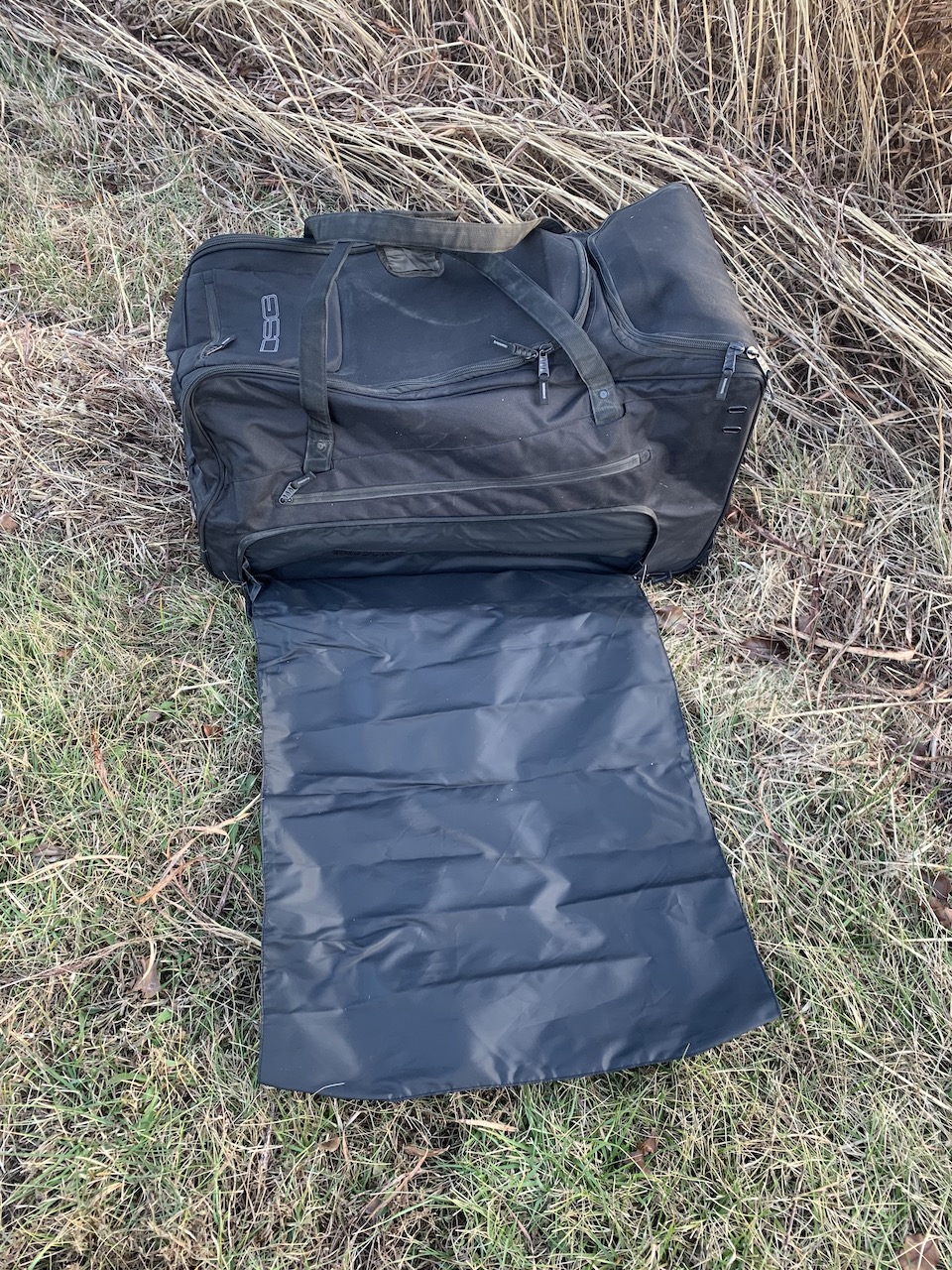 The photos online really do not do this product justice. The DSG roller bag is larger than I anticipated. I was taken a back with the amount of space and size of it. Upon inspection, I learned that it has an internal detachable divider, with the option to attach it with Velcro, flat inside of the bag for storage or position it securely as an internal partition. This allowed me to separate my hunting gear from my personal gear and stay organized. The shoe compartment is separated, yet incased internally within the bag, vented, and large enough to store both my Muck boots and hunting/hiking boots if needed. The bag is constructed of quality woven material and has multiple handles that are reinforced with heavy duty stitching and grommets. A long telescoping handle and large rolling wheels allow the bag to easily be loaded and unloaded into a vehicle, trailer or hauled through the airport. The bottom has reinforced slide bars and a hard-plastic inner base to keep the structure of the large duffle bag intact. The side pockets come with mini storage compartments and a bonus fold-out changing mat that is detachable. It measures 32 inches by 18 inches by 16 inches and provides 5.3 cubic feet of storage.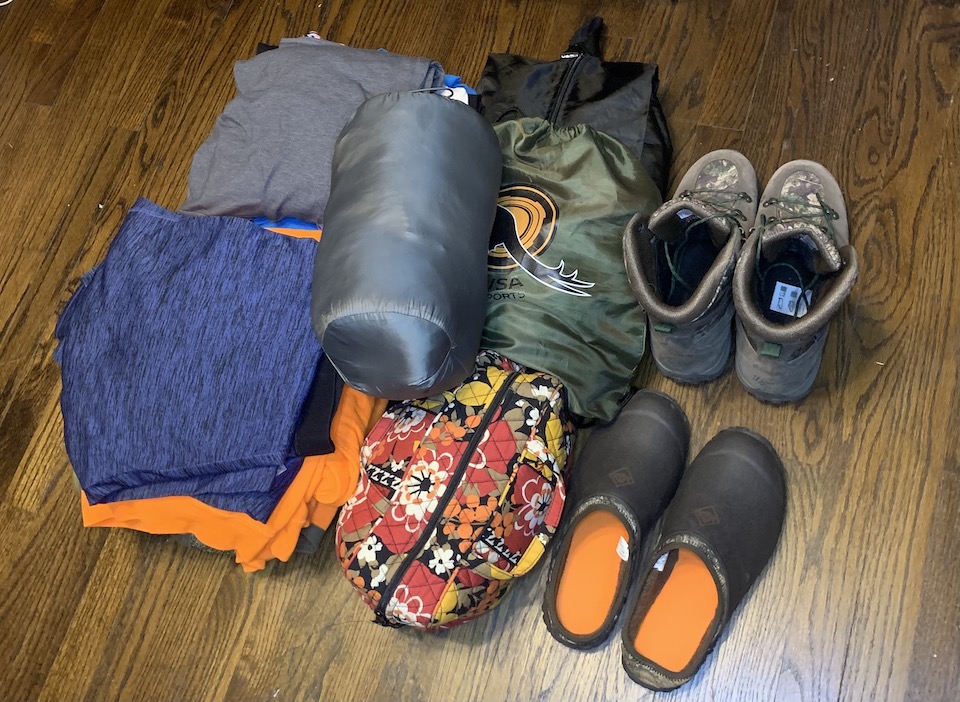 The Test
I recently attended a pheasant hunt—the perfect opportunity to test it out. I packed 2 days of combined hunting and regular clothing, with room to potentially pack 2-to-3 more days of clothing. The bag rode several hours in the bed of a truck, through dirt roads, dew and morning frost. My contents stayed dust-free and dry and the bag felt east to lift and load into the bed of truck. I quickly changed my clothing layers in the field because I could access the bag fast, thanks to the well-thought-out duffle configuration and design.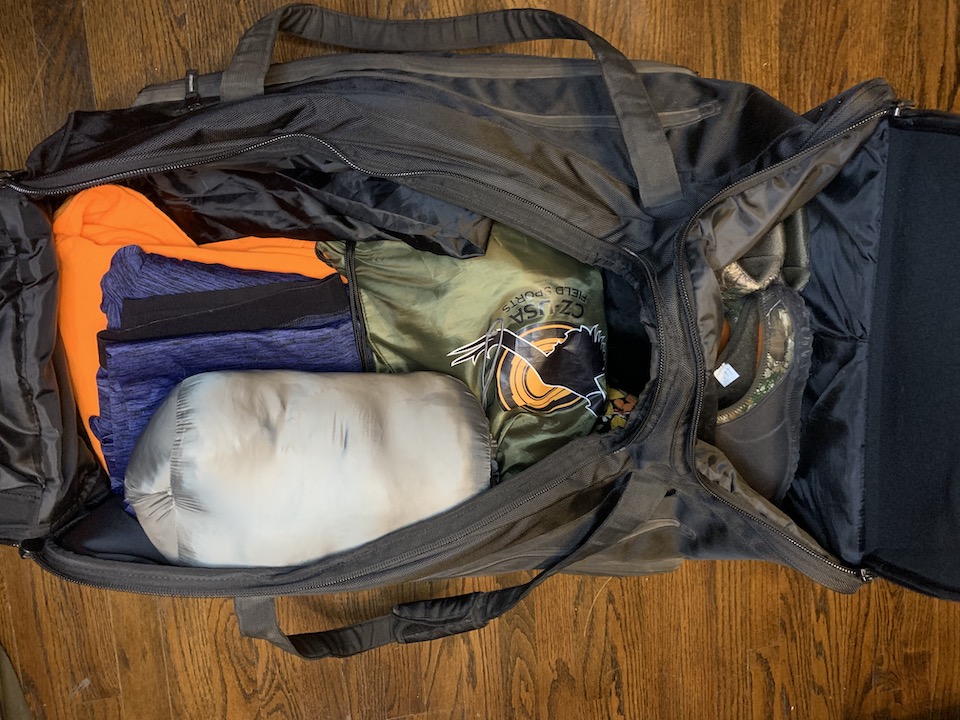 The only design change I would suggest for DSG roller bag is consider adding a feature to secure the duffle carry handles to the body of the bag. This is just a personal preference. I am very pleased that for the first time in my short hunting history, I traveled with 1 suitcase, my gun case and a species bag. DSG did not disappoint!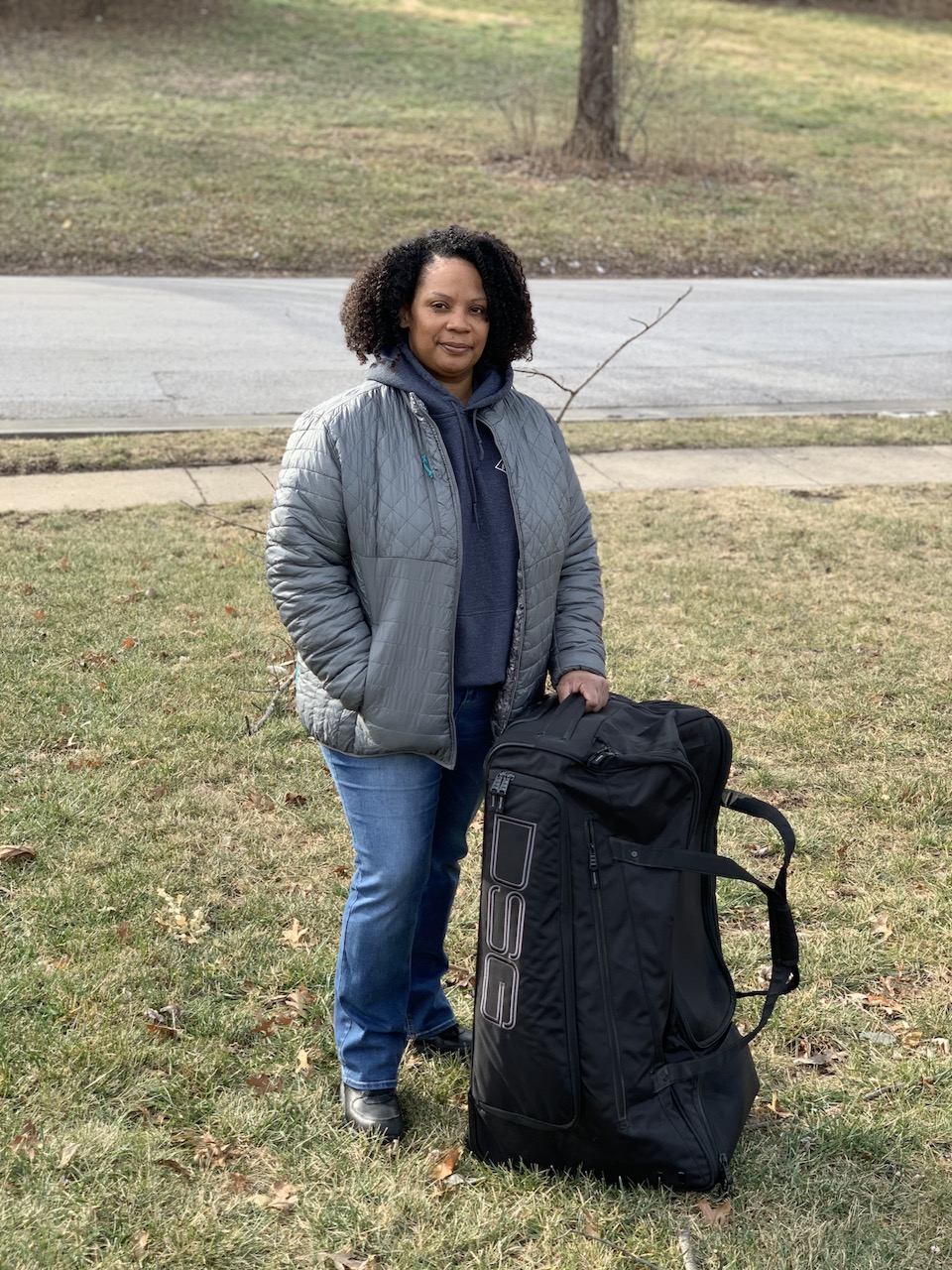 See the roller bags offered by DSG here.
About wildHERness
Creating a community of strong, adventurous females through participation in outdoor pursuits. Our goal is to build independence and self-sufficiency that will empower all women to pursue more adventures outside. Let's go farther, jump higher and get our hands dirty! We maintain a diverse, welcoming environment; every woman who wants to participate shall!
About Sharenda Birts

Sharenda Birts is the Director of Community Affairs and one of the 4 founding members of wildHERness, a diverse group of outdoorswomen passionate about providing females with a connection to the outdoors through workshops, events, mentoring and community service. Her passion for the outdoors began when she began to learn how to safely handle a firearm and clean it. She does not come from a family background of firearms or outdoorsman and did not have any exposure to the outdoors until she joined a sporting clays league that persuaded her to attend a pheasant hunt. Although Sharenda is a new hunter, she is passionate about sharing her adventures to inspire other city born-and-raised minority women – with the message that they, too, can learn how to explore the outdoors, no matter what their ages. Sharenda is an NRA certified pistol, shotgun, and metallic cartridge reloading instructor who comes from a background with 25 years in the banking and equity investment industry. She also admits to being addicted to clay sports, along with upland and waterfowl hunting. Sharenda's gearing up for angling and fly-tying in the near future. View all posts by Sharenda Birts →