Photo Feature: The Browning A5 Wicked Wing Goes Duck Hunting
On opening day of duck season in East Texas, it seemed only fitting to chase the most abundant and beloved species in our area – wood ducks . My husband, Derrick, and I have long awaited the arrival of duck season opener and called my cousins to make sure they could roll out early the next morning. Derrick and I happily pulled all of our gear out of storage in our front bedroom and excitedly filled the blind bag with everything we could imagine we might need. Adorned in shadow grass and filled with plenty of ammo and snacks, the blind bag stood at the ready. The gun for this hunt? The Browning A5 Wicked Wing in 12 gauge.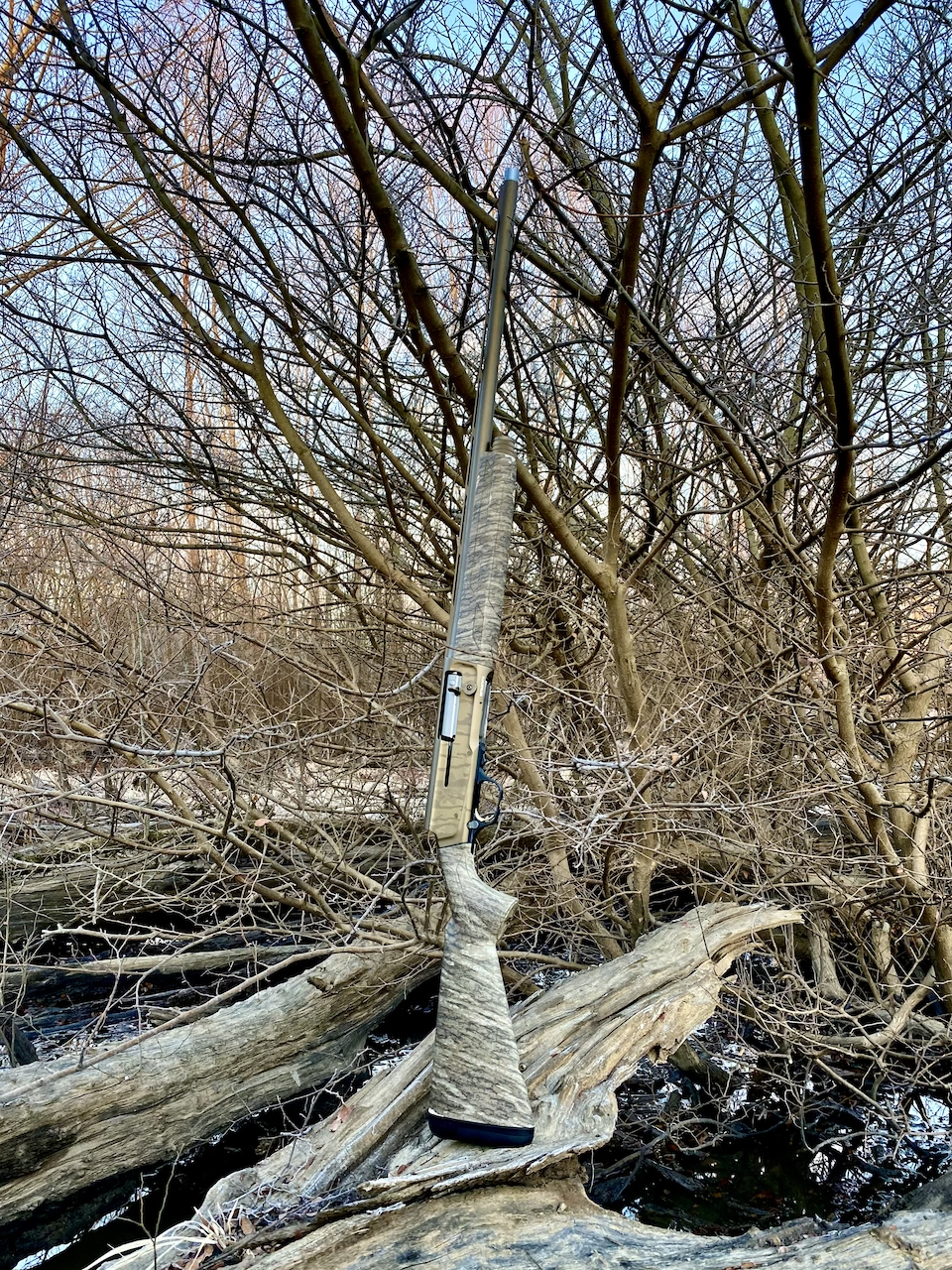 Browning A5 Wicked Wing
My love affair with this shotgun started at my local gun shop on a Saturday morning last year. My husband and I stopped by while we were in town to see if anything new had come into the shop. I glanced over the top rack, where a dozen or more hunting shotguns lined the shelf. A gun with Mossy Oak Bottomland on the front grip and back stock with a bronze receiver and barrel immediately caught my eye. The shotgun, being absolutely stunning from top to bottom, had me in awe. I just wanted the salesperson to quit talking and let me get my hands on it so the gun could sell itself. Testing its limits, I put it to good use in the field on opening day.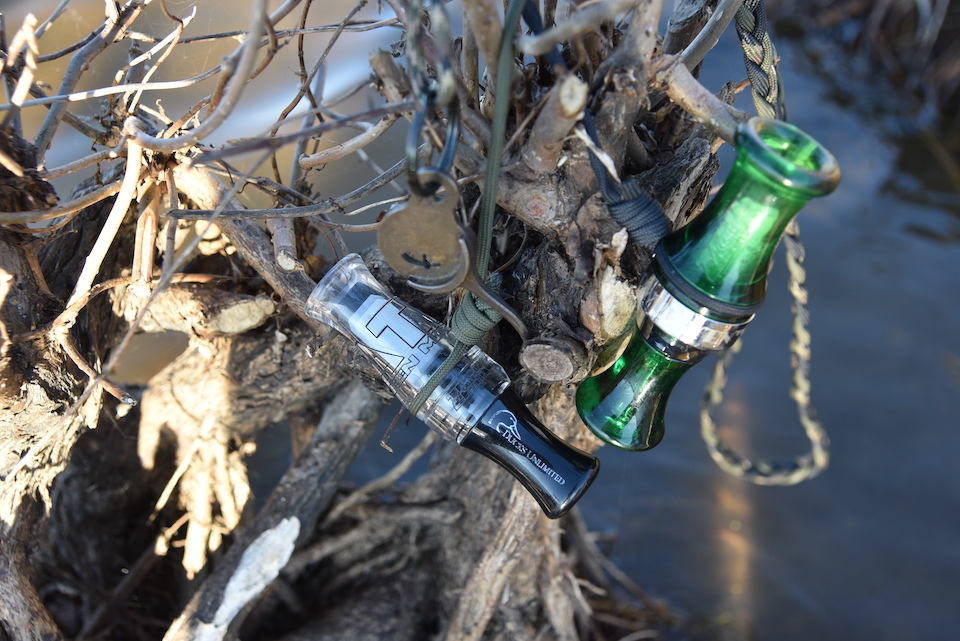 I woke up early, overjoyed my favorite time of year had arrived. I leapt out of bed before the alarm went off. Stuffing the truck with all of our gear and cranking up the heater, we began our drive to the river, boat in tow. I could hardly wait to hear my cousin start calling at sunrise. We heard woodies squealing in the distance before shooting light, and my heart skipped a happy beat. Not 5 minutes after legal light, we saw ducks flying high and far. After what seemed like forever, our first group of 3 zoomed in and decoyed perfectly. Among my husband, my cousins and me, nothing flew away from that group.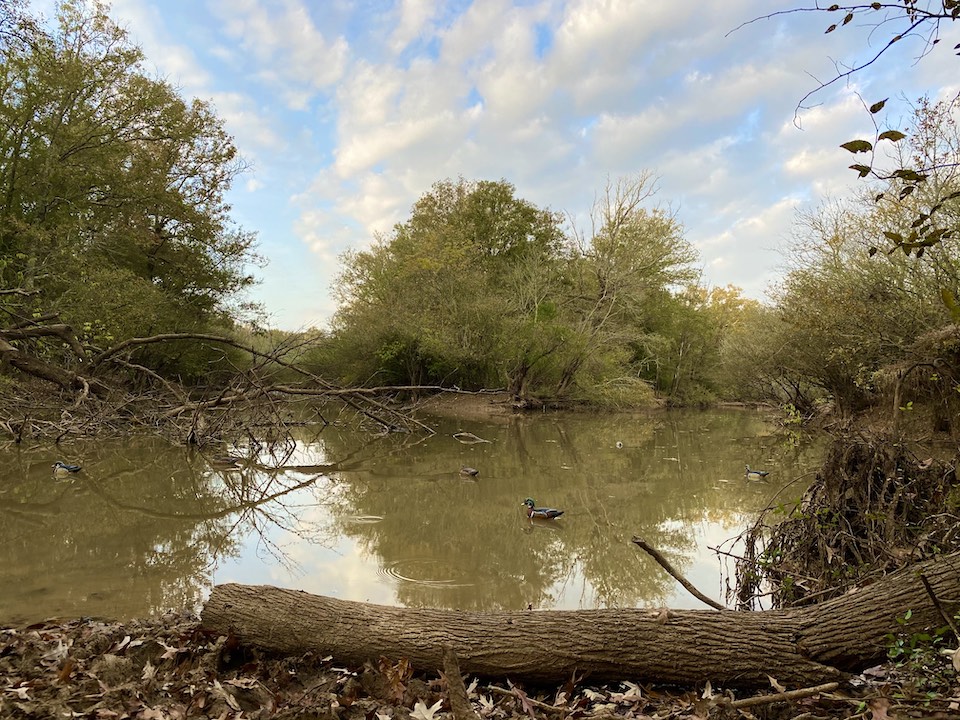 Taking a Swim
My cousin, Aaron, decided we should walk through a short stretch of huge hardwoods to check another slough for ducks. We reached the slough and crept slowly toward the edge of the bank to flush up a single wood duck drake. The boys held back, giving me and my new Browning a chance to shine. As I shouldered the gun for the first time, I didn't look back, as it is thin, easy to grip, well-balanced and points true. Boom – splash, got him! Now, to figure out how to get to him across the water. Thankfully, my dear husband volunteered for the retrieve and stripped down to his underwear to swim across the cold murky water to retrieve my duck, bless his heart. The husband retriever moment alone brought us all a good laugh that won't soon be forgotten.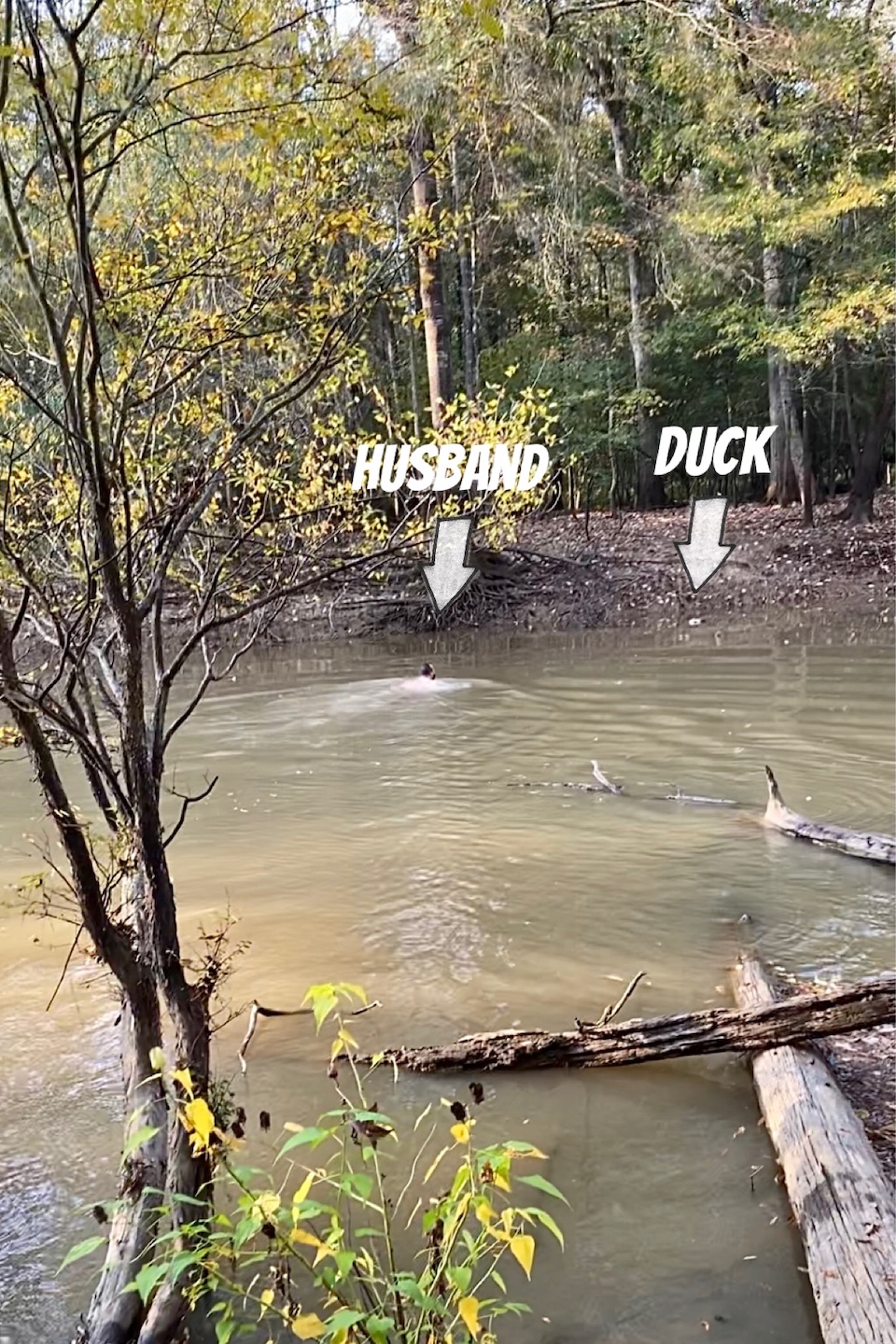 The remainder of the morning went by fairly slowly, but together we managed to scrape out another limit of woodies for a total of 6. I always enjoy watching sunrises from beneath the edge of the timber and joking around with my family while duck hunting. Even on the days we leave empty handed, we usually leave with an ache in our ribs from cutting up and laughing at one another. No day in the field hunting is ever wasted if you go in with the right attitude.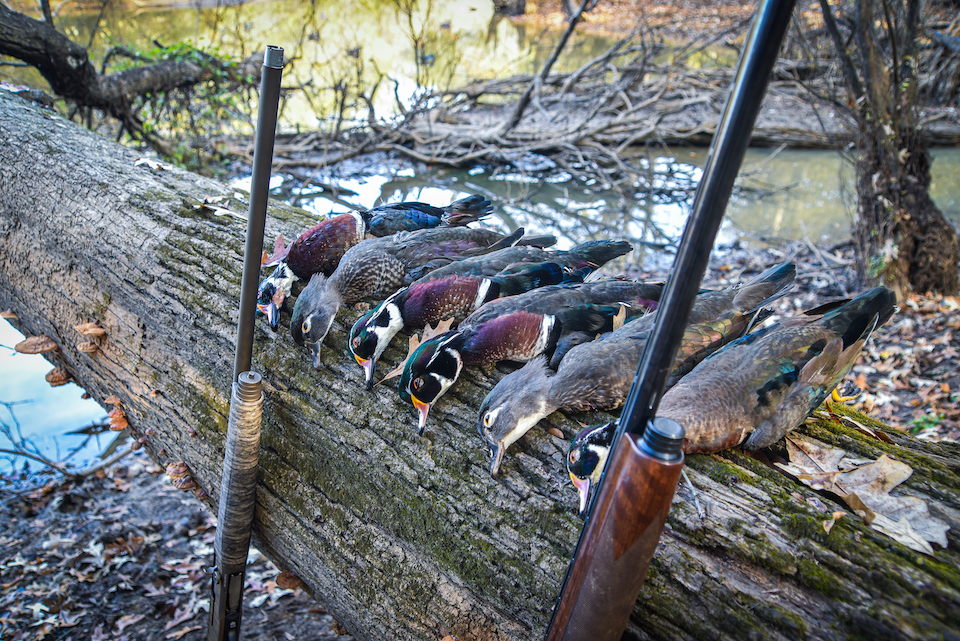 The Wicked Wing and Why I Like It
As for the shotgun, it functions flawlessly, boasting a kinematic drive system, which harnesses the energy from recoil and coverts it into the motion needed to run the action. It's obvious the thought and experience that went into designing and building this gun. I truly appreciate the craftsmanship.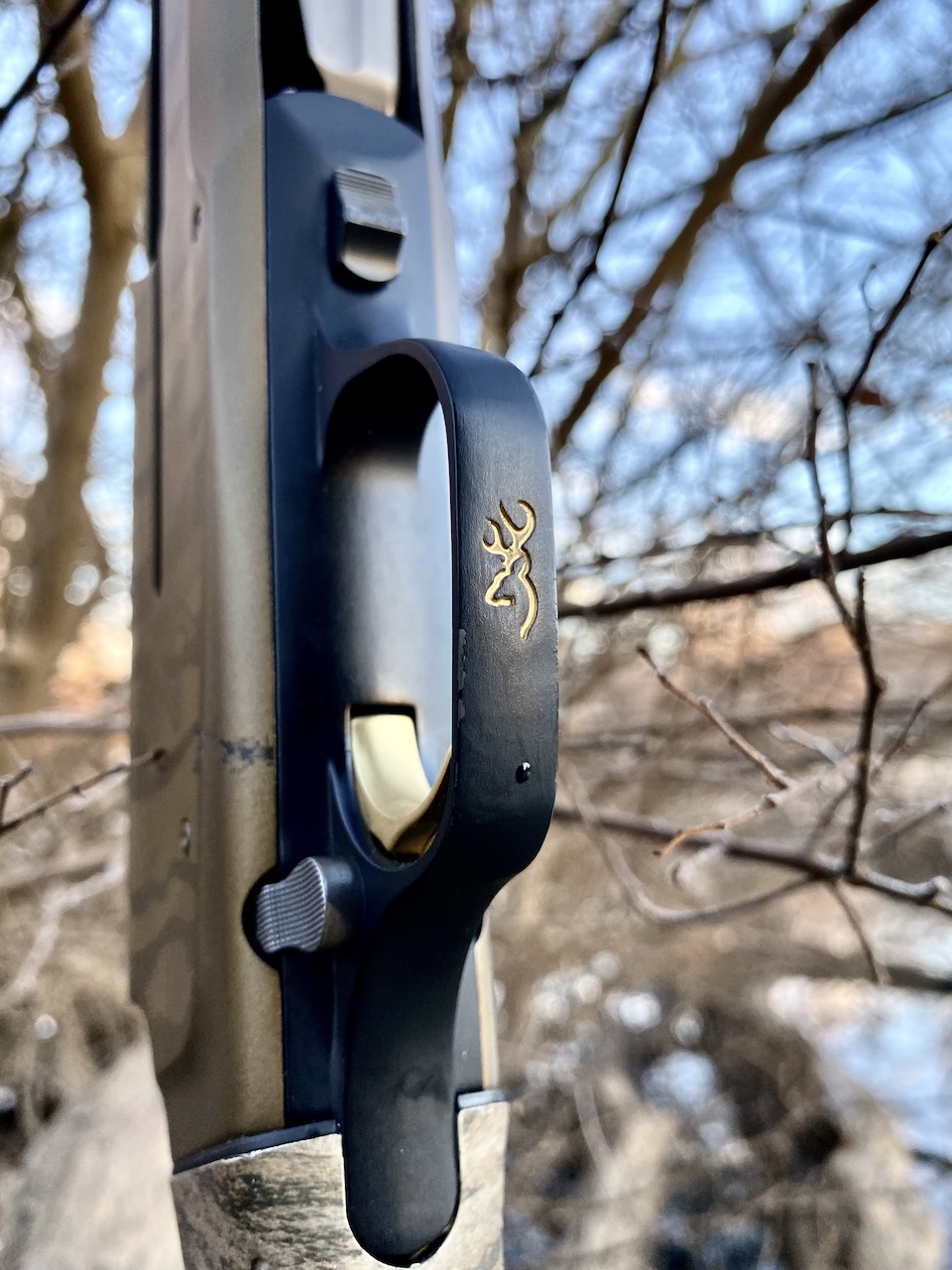 The original humpback A5 design – an original by John Browning – is a true legend of a gun.
The Browning website states the A5 Wicked Wing is "Building on a Legend." The Wicked Wing is similar to the old model's receiver's appearance, but this definitely isn't my Dad's old humpback. The Wicked Wing has all the bells and whistles I look for in a modern top-tier hunting shotgun, which also happens to be cerakoted burnt bronze. Not only is the cerakote visually appealing, but also, it serves a purpose protecting the gun – being far more durable than traditional bluing. The bore is fully chrome lined to aid in corrosion resistance.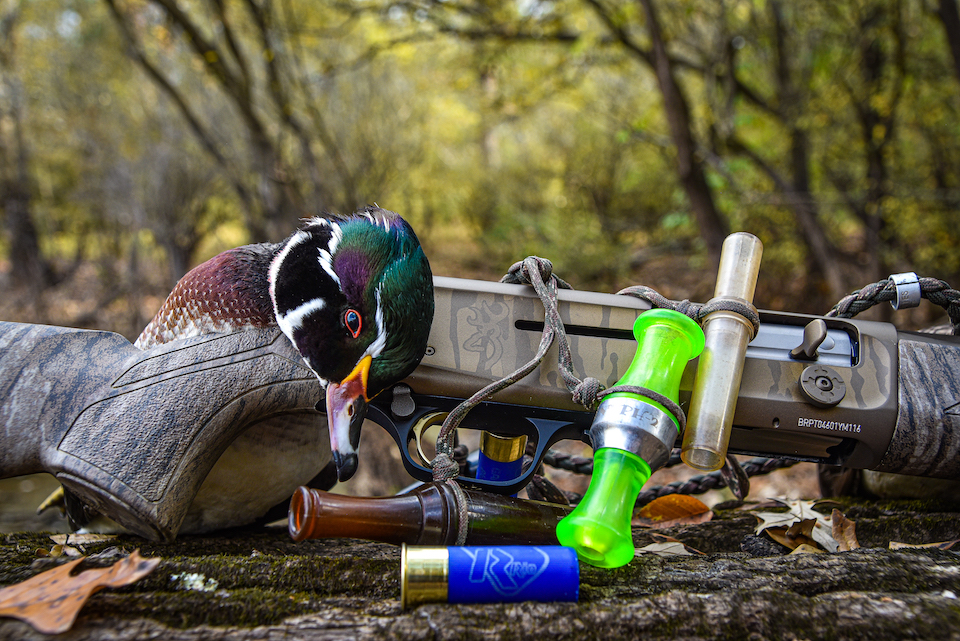 It's in the Details, Too
The little details are my favorite features. The charging handle is an ideal size, making it easy to use with gloves and cold-numbed fingers alike. The mag release and safety are both oversized, which prove handy when my hands feel like they're about to turn to ice. The design concept for the bolt release favors the end of a shotgun shell, and it looks pretty neat. I'm oh-so-thankful for the oversized components on the receiver, each element has its role aiding in faster reloads.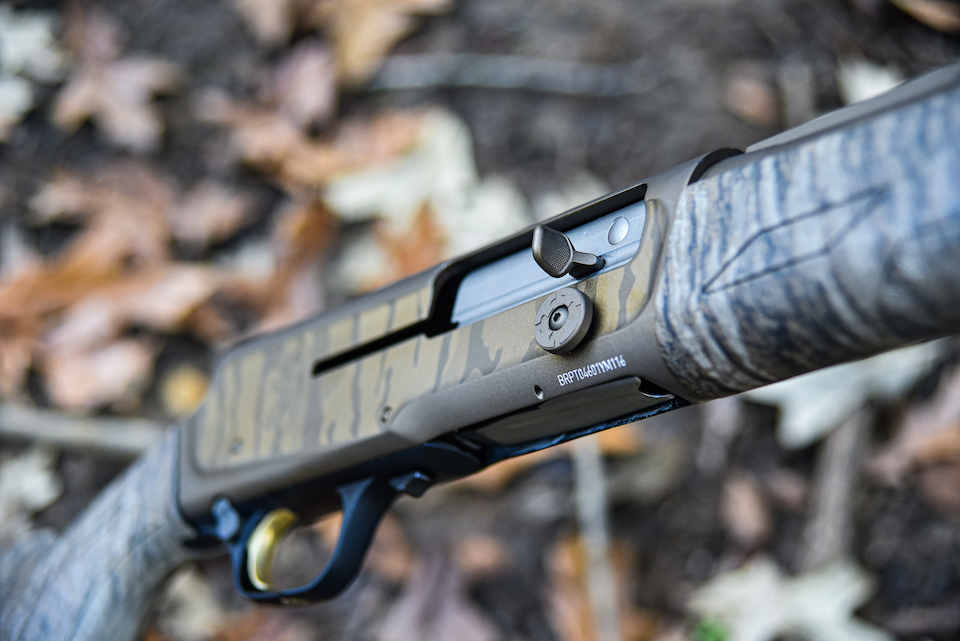 Hands-down, my absolute favorite element of this gun is the inclusion of banded engraved choke tubes. They resemble sought-after duck and goose bands. I'll treasure my banded choke tubes until I can land a real band of my own. I've been tempted to test out other chokes, but the gun came with improved, modified and full chokes, which look great and get the job done, so I haven't had the need to switch.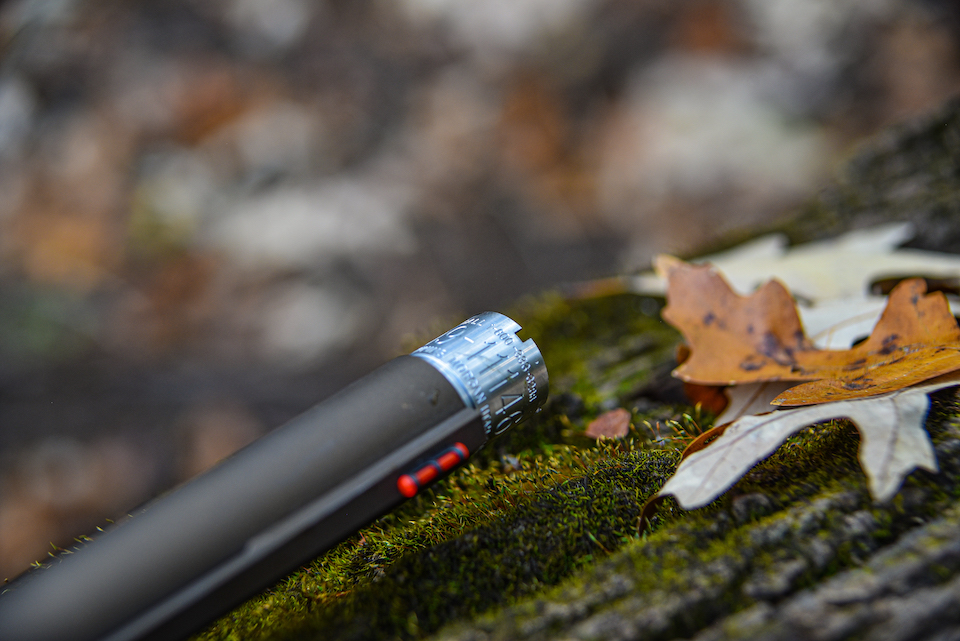 The 'Look' of the A5 Wicked Wing
It's ideal to be able to choose the camo on the stock and foregrip. I personally loved seeing the pattern Mossy Oak Bottomland, my all-time favorite, and the original "fistful of dirt pattern" that launched Mossy Oak over 30 years ago. Hats off to the design team at Browning, because they paid unbelievable attention to every single component of the Wicked Wing – from appearance to performance.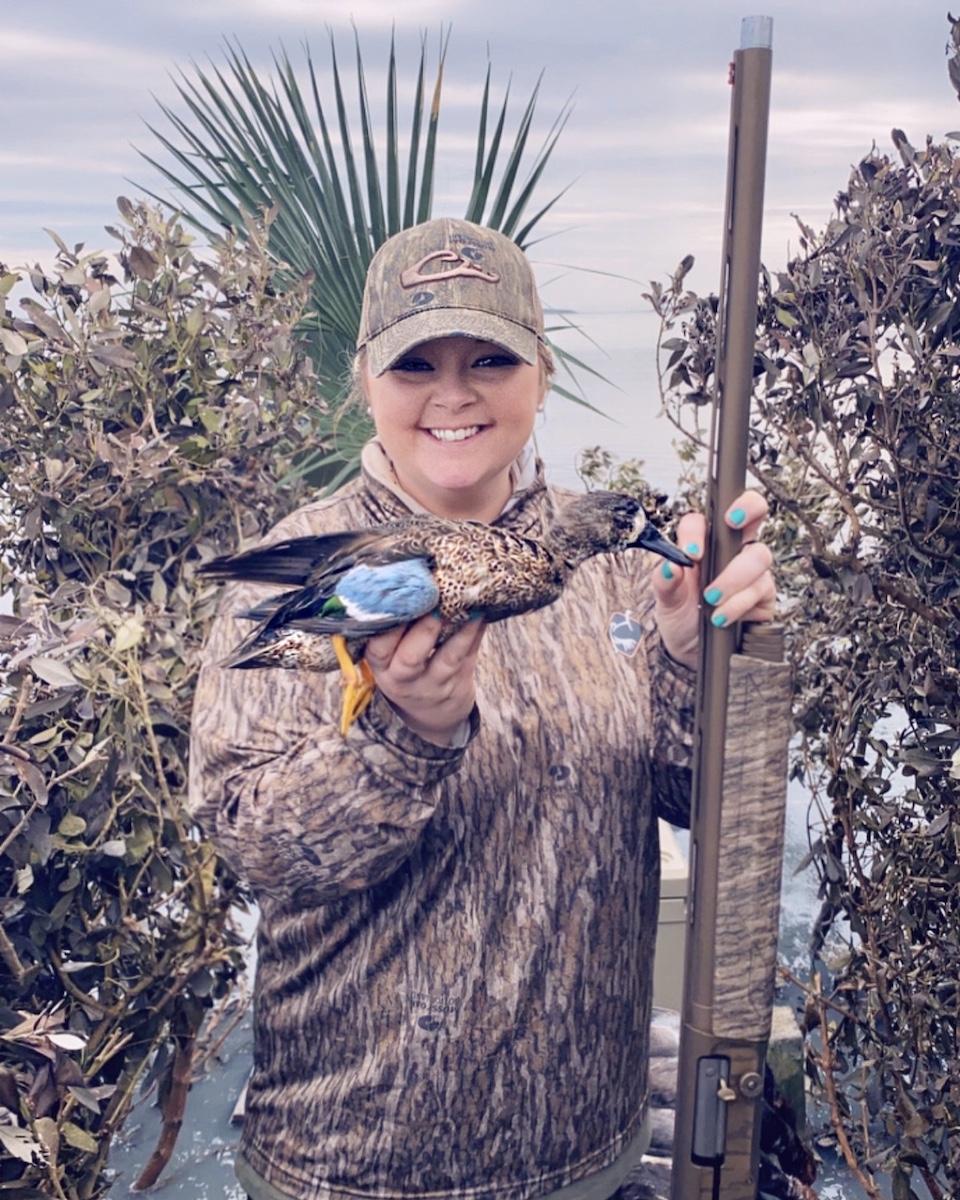 I'm thoroughly impressed with the Wicked Wing. It is a super combo of beauty, reliability and performance. The greatness of this shotgun also is backed up by a 100,000 round or 5-year guarantee that the shotgun will work, come Hell or highwater. It stands out in the best way possible. If you want to kill ducks and look good doing it, search no further than the A5 Wicked Wing.
Find more information about the Browning A5 Wicked Wing here.
MSRP: $1,999
About Brooklee Grant

The great outdoors has always been a mainstay in Brooklee Grant's life. She grew up hunting whitetail and fishing in the Pineywoods of East Texas. Ever since childhood, her life has revolved around being active in nature, and not a day goes by that she's not thinking about hunting. She is a duck hunting fanatic; in fact, in the fall, you might just catch her trying to squeeze in a hunt before work. When she's not busy chasing deer or ducks, she enjoys hunting turkey, feral hogs, and dove. She also casts the occasional line for big bass. She and her husband enjoy building guns and target shooting (including long range shooting). Brooklee is active in her church and community. She belongs to many wildlife conservation organizations and is the social media committee chair at the Texas Outdoor Writers Association. In her spare time, Brooklee settles down to cook, garden, write and spend time with her friends and family. View all posts by Brooklee Grant →