Tent n Trees: Camping Planning Guide for New Campers
Family recreation in nature is one of the best leisure activities that we can share with our kids. Not only because nature is a constant source of inspiration but also because it makes us all feel free. This camping planning guide is great for new campers as well as seasoned campers to help plan your camping trip.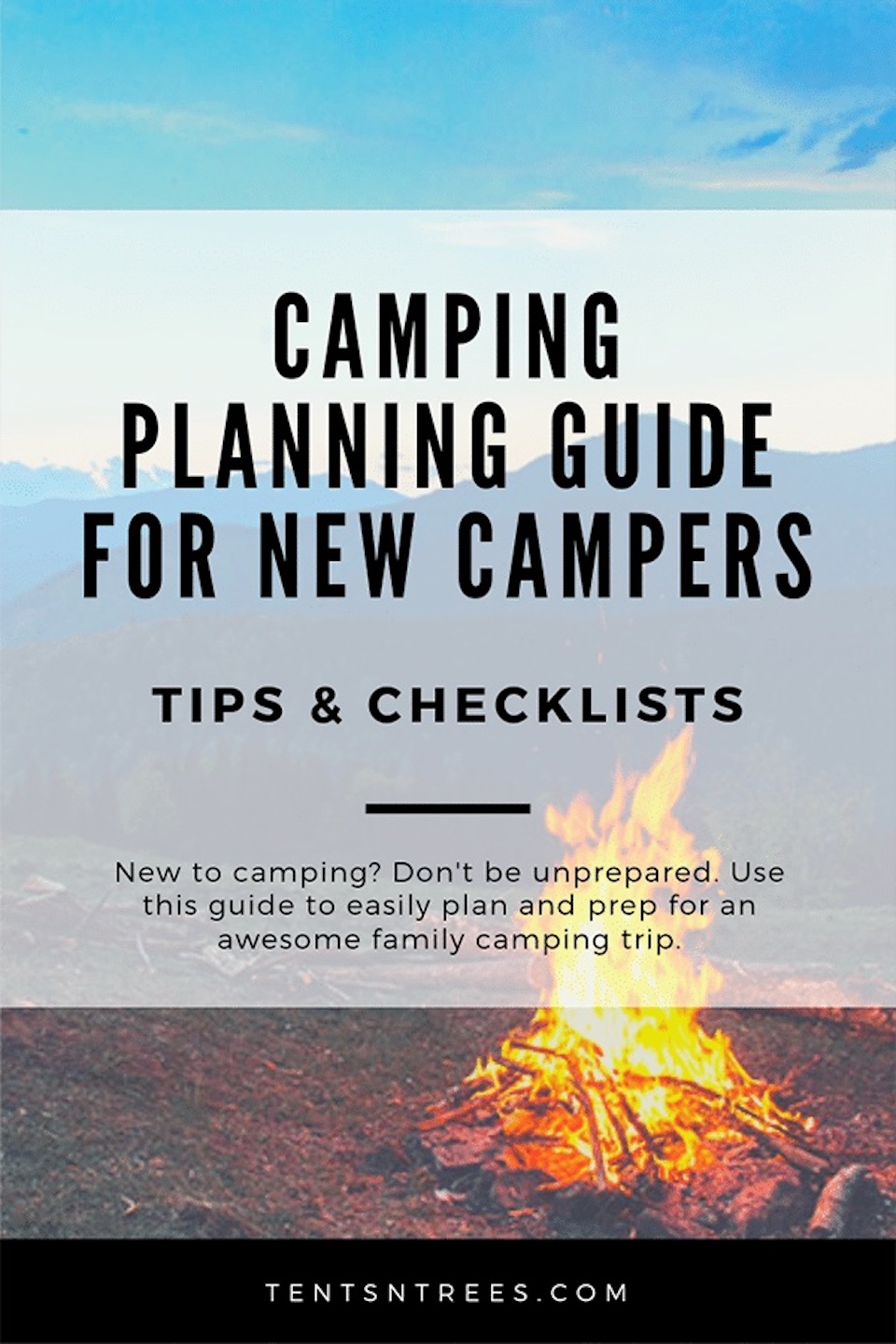 Camping Planning Guide for New Campers
Tips for beginners
Check your car. You don't want to get out in the wood and have your car break down.
Plan in advance. If you are going to an organized camping site, it is better to book in advance. If you're going to the wilderness/dispersed camping, it's a good idea to ensure camping in that area is still permitted.
Do a test run. Try sleeping in a tent in your backyard. Make notes of things you think you will need during a real trip.
Get a tent. You can either buy, borrow, rent a tent but this is a key piece of your camping gear. Check out our post about the best family camping tents to find great options.
Avoid excess weight. For your first camping trip don't worry about bringing every possible piece of gear. Keep it simple and have fun.
Be prepared for any weather. Even if summer is hot, it can be cool at night, bring warm socks and windbreakers, or even beanies.
Unpack and camp while it's still light. Setting up camp in the dark is a lot harder when it's dark. If the timing works out, get there early and set up in the light.
Plan simple meals for the first day. There will be a lot going on when you first get to your campsite so keep your meals that first day simple and easy.
Stick to your usual routine as much as possible, especially with young children. Follow the same sleep rituals and daytime schedule to ensure a good night's sleep.
Do not unpack your devices. Let your smartphones, laptops, and tablets stay in the car, don't even take them out, you are here to enjoy nature, right?
Don't forget soothing bite and ointment remedies. There are insects in the wilderness and it can get really annoying if you don't have any way to relieve an itch.
Bring a hammock. One of the best things about camping is simply relaxing in the wilderness. Hammocks are great at helping you relax.
Now let's move from words to actions and make a checklist. This is not a comprehensive list but is intended to go over some of the basics. It is also a good place to start when creating your own checklist.
Continue reading, Camping Planning Guide for New Campers from our friends at Tents n Trees here.
About The WON

The Women's Outdoor News, aka The WON, features news, reviews and stories about women who are shooting, hunting, fishing and actively engaging in outdoor adventure. This publication is for women, by women. View all posts by The WON →