Wild Game Cuisine: Mango and Brie Duck
Check out this mouth watering recipe, Mango and Brie Duck, from Wild Game Cuisine. It looks so yummy we just had to share it with you. Let us know how it tastes if you get a chance to make it. ~ MC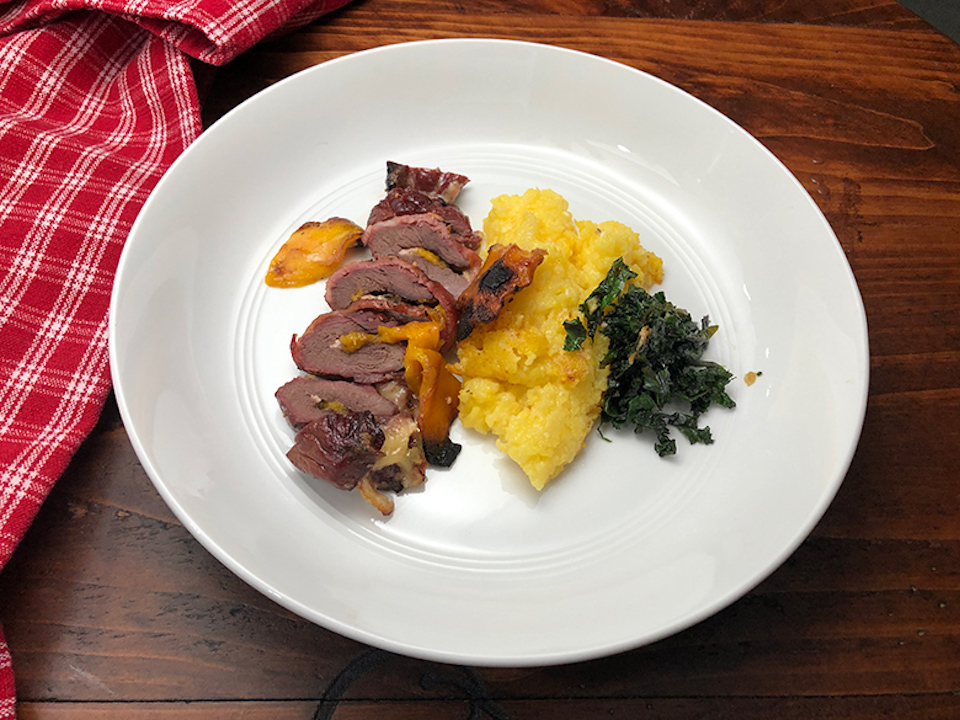 Serve as an appetizer or serve as the main course. Either way you dish up these wood-fired sweet and savory duck breasts, you'll find yourself wishing you made more.
Each sliced duck breast is filled with creamy Brie cheese and a piece of dried mango fruit. Pair that combo with a slice of bacon tightly wrapped around the meat and you have yourself a killer combination of flavor in every bite. I made this recipe a few days earlier with the breasts from a Hun and let me just say it was a an absolute flavor bomb all of the way around.
Now if we could only shoot a little straighter, we might be able to enjoy this dish again before the season ends. ~ Enjoy!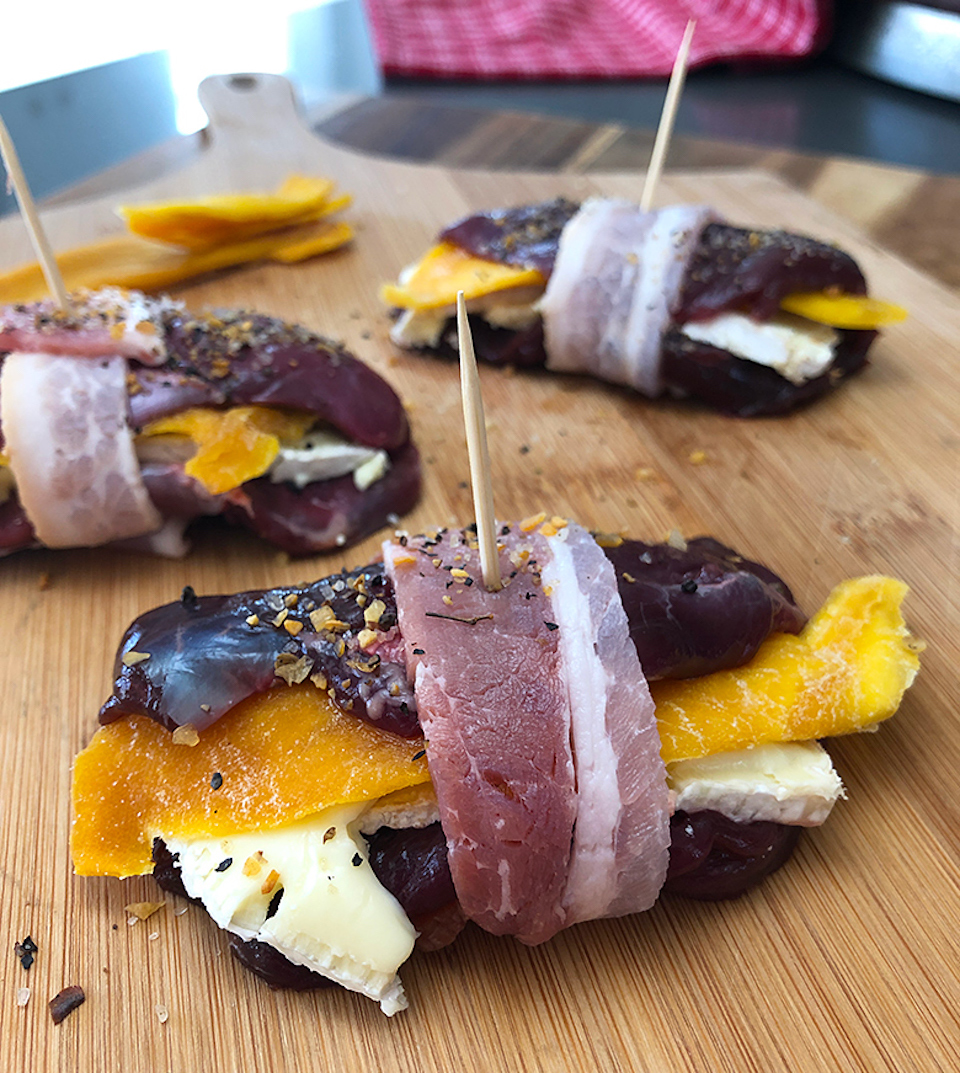 Place the duck breasts on a sturdy cutting board. Using a sharp knife, carefully cut the meat horizontally in the middle stopping before severing the two halves.
Place a slice of Brie cheese inside the breast along with a piece of dried mango fruit. Close the duck breast and wrap with a slice of bacon. Secure with a toothpick and season with Montreal steak seasoning or salt and pepper.
Preheat the Traeger grill to 400 degrees. When the grill grates are hot set the duck on the grill in the center and close the lid cooking for 10 minutes. Turn the duck and cook for an additional 5 minutes.
Remove and set on a cutting board letting the breasts rest for 5 minutes. Slice on a bias or angle and serve.
Continue reading how to make this Mango and Brie Duck recipe from Wild Game Cuisine here.
About The WON

The Women's Outdoor News, aka The WON, features news, reviews and stories about women who are shooting, hunting, fishing and actively engaging in outdoor adventure. This publication is for women, by women. View all posts by The WON →