Wild Game Cuisine: Elk Chili with Sweet Potato and Hominy
When I came across this Elk Chili with Sweet Potato and Hominy recipe, from Wild Game Cuisine, I wanted to head right to the kitchen and begin cooking. The combination of ingredients sound absolutely delicious. I cannot wait to try it and have the mouth watering aroma fill my house. ~ MC

I'm sure while I'm writing this column there are ongoing disputes among hunting aficionados as to what makes the best elk chili. Is it the use of ground elk versus chunked meat or is it a combination of the two? Some cooks prefer beans in their chili while others prefer a bean-free chili. And then there's the question of tomatoes versus no tomatoes.
Who's right and who's wrong? It's hard to say. Maybe that's why so many cooking aficionados enter chili cookoff events putting their BEST recipe to the test. Of course, personal tastes tend to involve different types of ingredients, but at the end of the day, who doesn't enjoy a rich and hearty bowl of chili?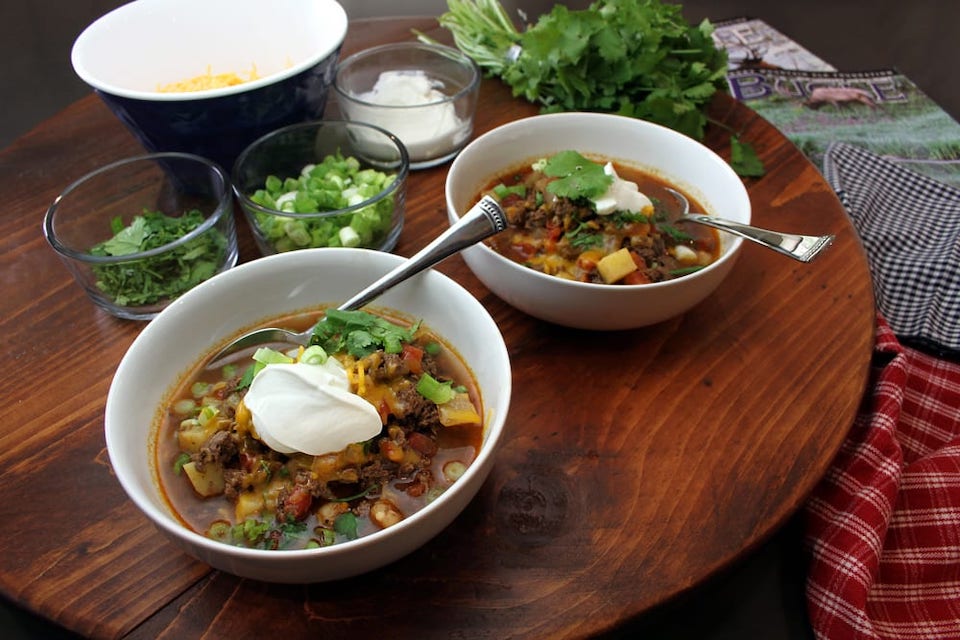 My version of elk chili uses ground elk meat and plenty of it. It also incorporates common ingredients like onions, garlic, diced tomatoes, broth and red wine. The blend of seasonings adds a complex chili flavor combining mildly-hot, sweet and fruity elements to each bite.
What makes my chili unlike other recipes you might ask? I add diced sweet potatoes and hominy. You'd probably think that I was making a stew but trust me the diced sweet potatoes stay firm and take on the flavor from the thick red sauce while the hominy adds texture and subtle hints of corn flavoring to the overall base of the chili.
Garnish a bowl of this elk chili with shredded cheese, green onion, cilantro and a dollop of sour cream and you'll find yourself cleaning out the bottom of the bowl.
Continue reading the recipe for Elk Chili with Sweet Potato and Hominy from our friends at Wild Game Cuisine here.
About The WON

The Women's Outdoor News, aka The WON, features news, reviews and stories about women who are shooting, hunting, fishing and actively engaging in outdoor adventure. This publication is for women, by women. View all posts by The WON →