New Fishing Webinar Series from Take Me Fishing
Whether it's a lake, river, pond, or ocean, it is almost human nature to feel a sense of relaxation and serenity when surrounded by water. Being able to escape to these 'blue spaces' with a fishing pole offers a temporary sanctuary from the chaos of life around us. Emerging research shows that being near water may provide relaxation, improved social interactions, support mental health, enhanced physical activity, and relief from stress.
Dr. Sue Varma, nationally acclaimed psychiatrist, also reinforces the above statement with her "4M's" approach for mental health", showing that fishing and boating can be great activities to support overall mental health.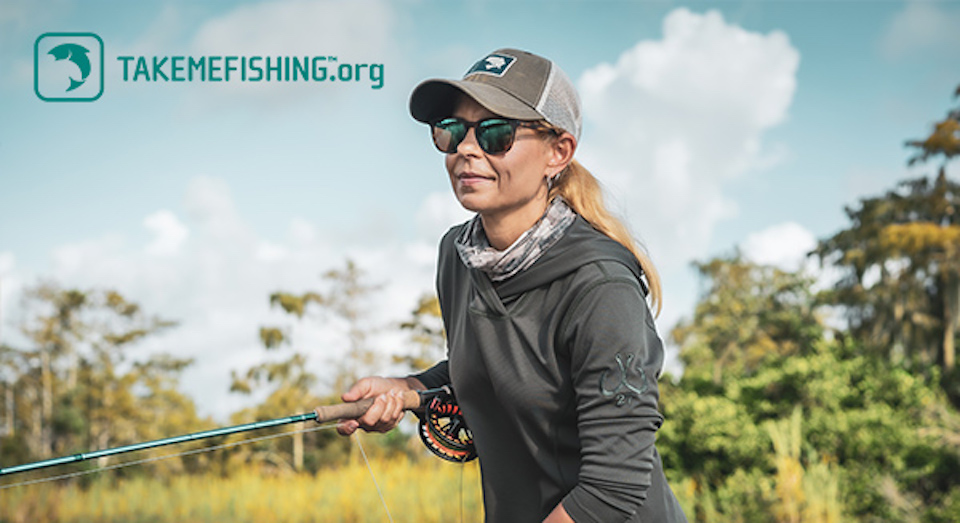 In order to retain newcomers to fishing and boating and also to keep recruiting new audiences to the sport, the fishing and boating community need to actively engage with their customers to share the benefits of participation, and provide tools for them to be their best on the water. West Marine and RBFF, through its Take Me Fishing brand, partnered to provide a handful of beginners webinars featuring blogger and avid angler, Debbie Hanson. Check below for some tips to get involved in fishing and boating to share with your customers and help us promote the upcoming West Marine webinars!
1. Consider location: Are you fishing in saltwater or freshwater? Is it a river or a lake? The type of water you are fishing in greatly changes what types of bait you should use and what fish you should expect to catch. Find places to go fishing and boating near you with Take Me Fishing's Places to Fish & Boat Map.
2. Find the Right Gear: Spinning or baitcasting rod? Electric or conventional reel? These are some of the questions you'll have to ask yourself when looking to buy fishing gear. Not sure where to start? West Marine provides some great articles in The West Advisor on selecting different reels and rods.
3. Know What You Want to Catch: If you want to catch a Bluegill, you won't be fishing in the Atlantic. If there is a specific type of fish you want to see dangling from the end of your rod, research the best spots to find them. TakeMeFishing.org is a great place to start, and you can also talk to experts at your local West Marine.
It may sound daunting, but it's not difficult to add fishing to your list of hobbies and family-friendly activities. To support you in starting or continuing your fishing journey, Take Me Fishing and West Marine are launching a fishing webinar series hosted by Captain Debbie Hanson this March.
Anyone is welcome to join the webinars on the Take Me Fishing Facebook page, and West Marine Facebook page and YouTube channel at 8 pm EST/5 pm PST beginning the first week in March. A live Q&A will follow the webinars on each brand's Instagram account, @westmarine and @take_me_fishing.
The lineup of topics includes:
Webinar #1: How To Get Started Fishing, 3/2/2021
Webinar #2: Best Times & Places to Fish, 3/9/2021
Webinar #3: Adding To Your Skillset, 3/16/2021
Webinar #4: How to Get Started Saltwater Fishing, 3/23/2021
About The WON

The Women's Outdoor News, aka The WON, features news, reviews and stories about women who are shooting, hunting, fishing and actively engaging in outdoor adventure. This publication is for women, by women. View all posts by The WON →