How to Choose Ammo for 3-Gun Matches
Choosing ammo for 3-gun matches can be a daunting task. After competing in my third Olympics in Biathlon, I dove into 3-gun in 2014. Like many people, I made a great deal of mistakes along the way, but learned a lot about equipment and ammunition. Over the past seven years, I have experimented with many different kinds of ammunition and found a few things that might help you in your decision-making. Choosing the correct ammunition can help you gain an advantage over your competitors. Below, I've broken down some of the things to consider when choosing ammunition for competition shooting.
Sponsored by Fiocchi Ammunition
Choosing ammo
Accuracy
With any aspect concerning accuracy, consistency is what takes the cake. With reputable ammunition companies, the tolerances and parameters for which companies test their products and the quality control that they have will be above par. You'll find that more consistent rounds will shoot more accurately. For this reason, I have chosen Fiocchi Ammunition. Since 1876, Fiocchi has been providing ammo for all level shooters and consequently, it definitely figured out accuracy and consistency.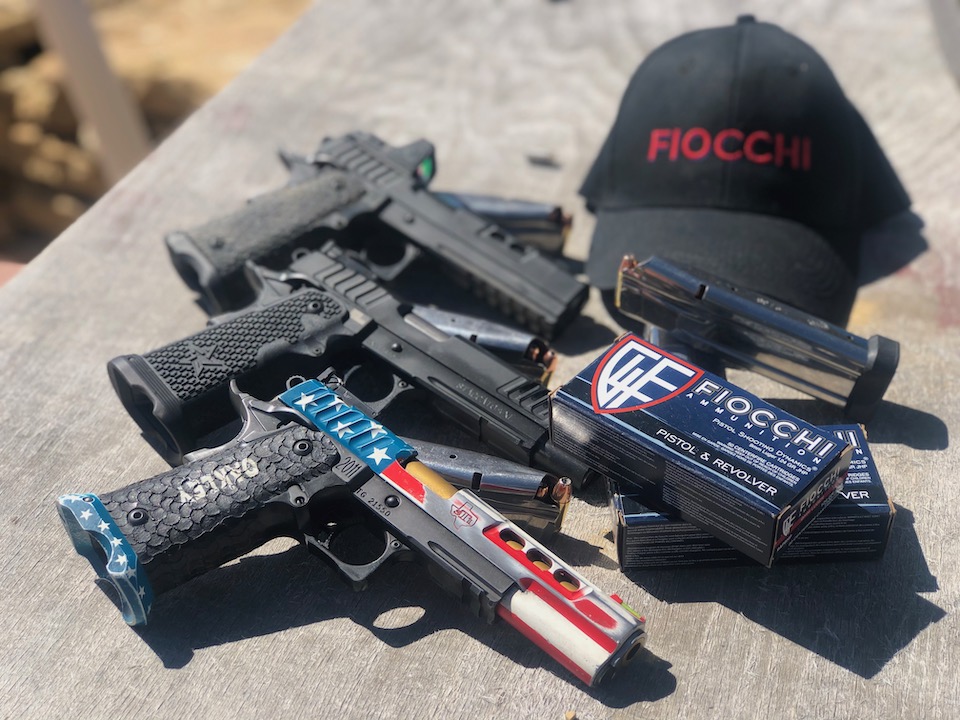 Quality
The sport of 3-gun isn't cheap. With all the equipment you, need along with travel and match fees, it's no wonder you see folks trying to buy "cheap" ammunition in bulk for the sport. It is, however, also common to see these same folks with jams and other malfunctions due to the lack of quality ammunition that they are using. When you purchase a quality ammunition, you are getting reliability (meaning you know it's going to fire, every time, and accurately). Also, quality means the manufacturer's tolerances for producing the ammunition are high and you can therefore expect a high quality, and consistent product.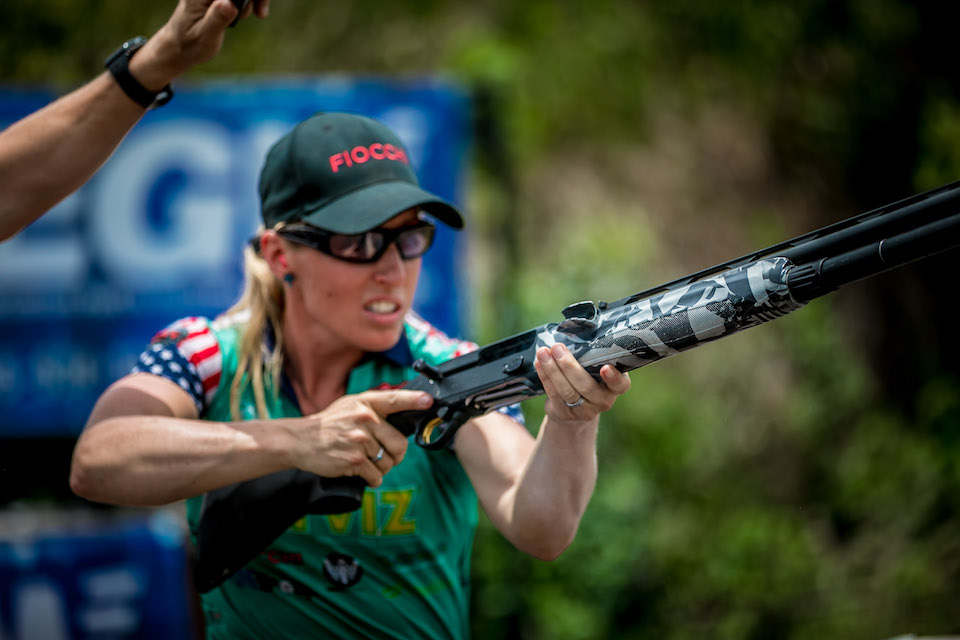 Recoil
There's a lot of shooting in 3-gun. Being able to minimize your recoil with lighter loads will help to get shots off quicker and more accurately. This is especially true for the shotgun. Most 3-gun matches will have birdshot and slugs. Choosing a standard hunting slug will not only leave you with a bruised shoulder, but also, it'll take you a lot longer to get back on target to fire a make-up shot, or to move quickly to the next shot. Low-recoil slugs – especially the Fiocchi Jerry Miculek Slug – will help you to hit the target and stay on target. With only a 7/8 -ouncelead slug, they also won't leave your shoulder wondering why it deserved such abuse.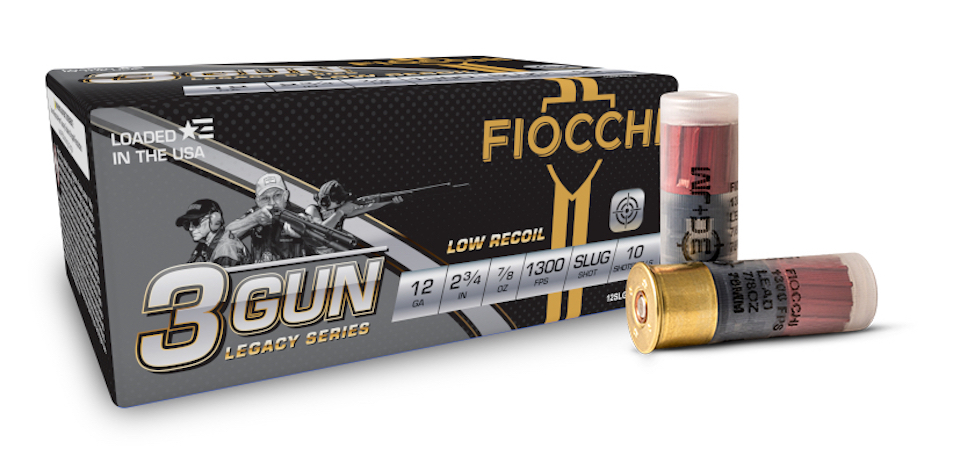 I'd suggest that you test the slugs in your barrel. Not all shotgun barrels are accurate with slugs. You may find that your shotgun shoots birdshot well enough, but isn't very accurate with slugs. Matches often-present slug targets – anywhere from 30 to 150 yds. Knowing where your shotgun hits and at what distance it really starts to drop off is important to knowing the accuracy of your shotgun. With a lighter load, you aren't going to get as much distance out of it, but you'll probably get sufficient enough distance for the targets you'll see during competition.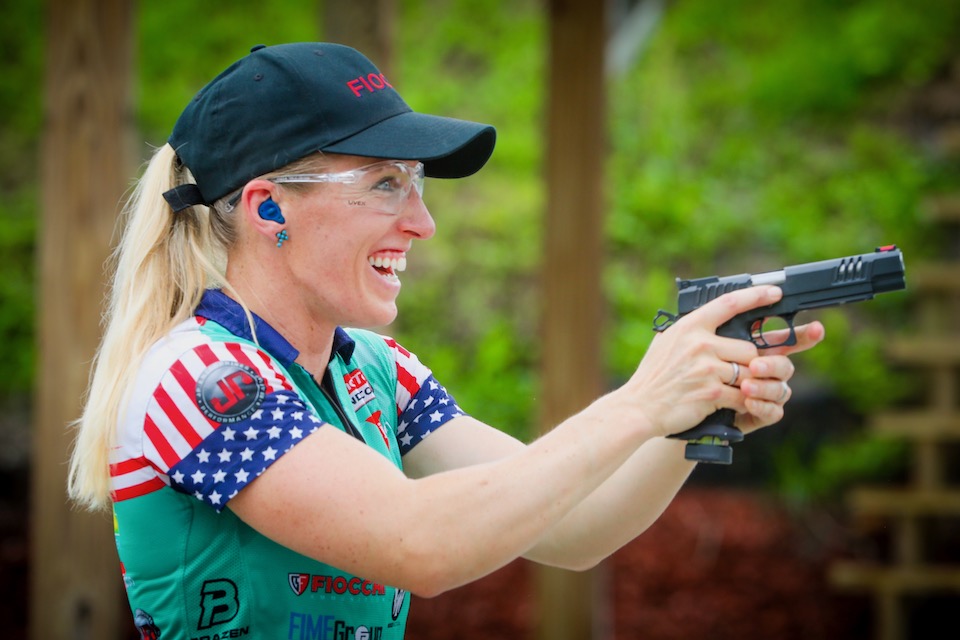 Type of Firearm
Google "What's the best ammo for 3-gun" and you often times will not get a conversation about what ammo to use, rather, what ammo not to use. Certain firearms can be finicky with their tolerances to certain types of shells or casings. You'll find that that "super-cheap" sale ammo may not cycle in your shotgun. Or that it might for the first couple of shots, but then after the gun heats up, you'll be dealing with malfunctions. Again, a great option is the Fiocchi Jerry Miculek 1oz. 7.5 shot moving at a cool 1170fps. Its light enough to keep that recoil down, but can knock down those steel targets.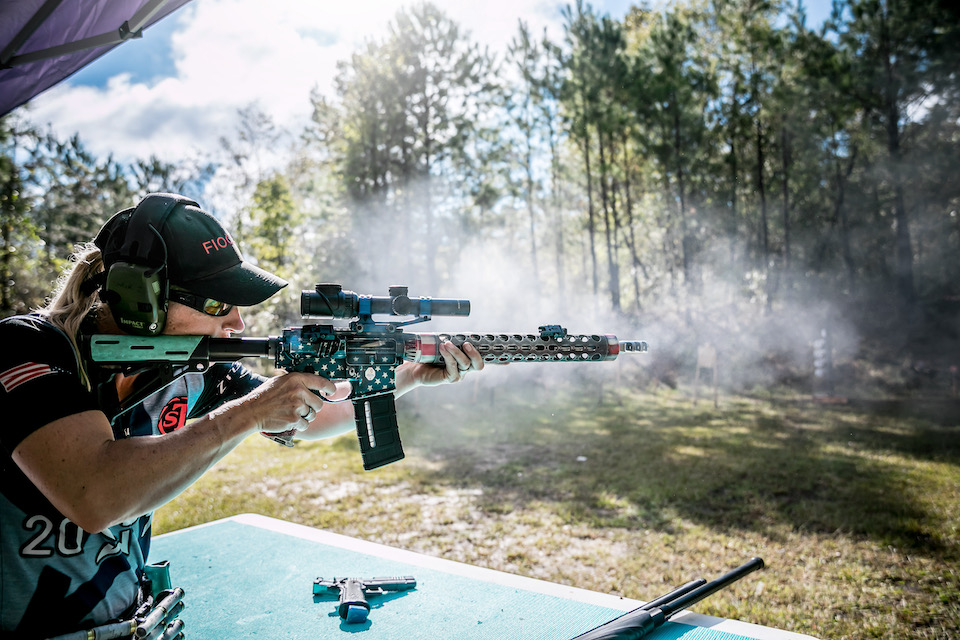 Test
Get your rifle on a bench rest and test different grains to see what's the most accurate load at the distances you'll be shooting for your match. For example, I use Fiocchi 69gr. for all my distance shots and 55 gr. for all targets 50 yds. or less. Test your rounds through your handgun as well. As an example, 115 gr. ammo has a tendency to give you more muzzle flip while the Fiocchi 147 gr. that I use are a little softer shooting with less recoil.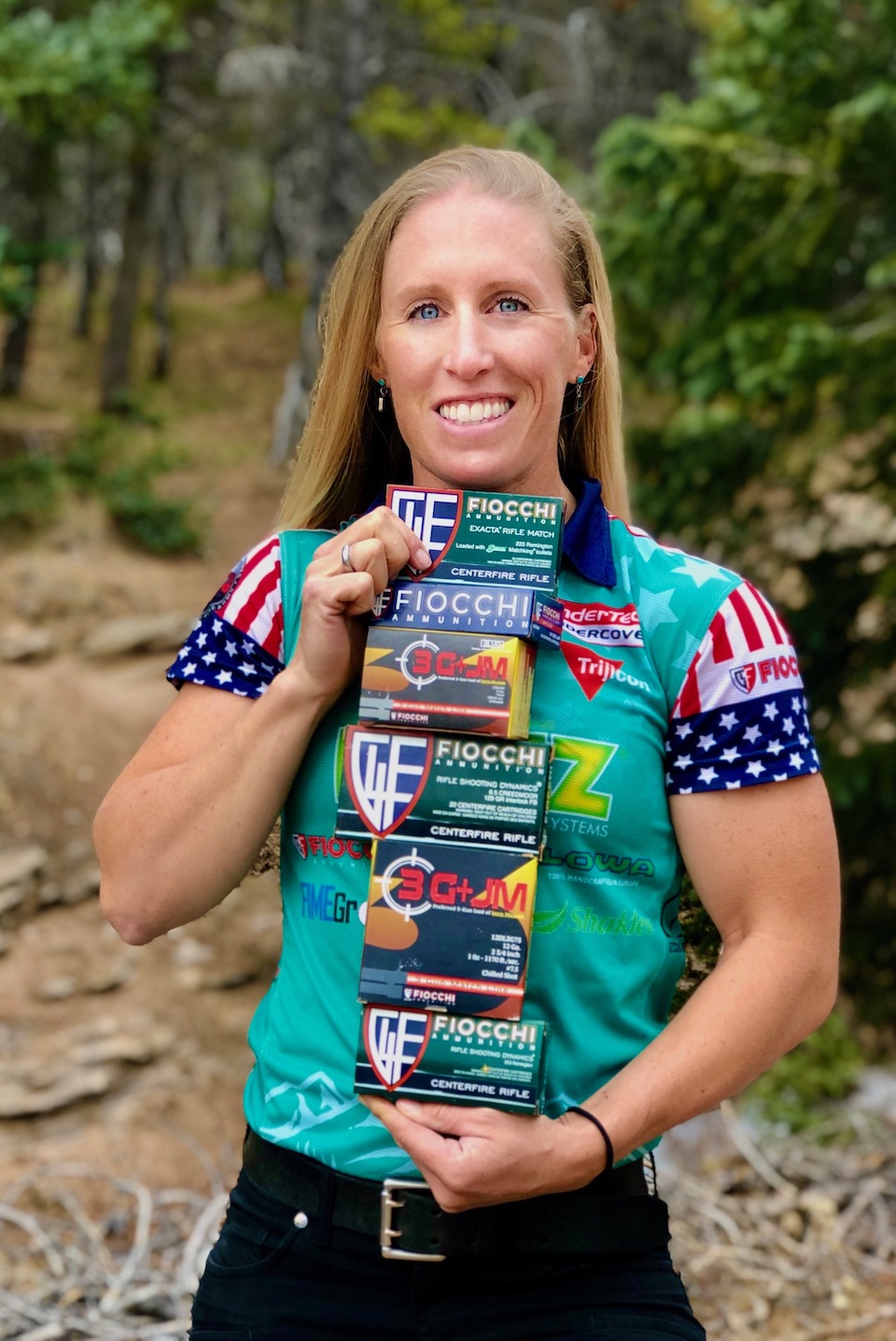 The Big Question
Is there a significant difference in the accuracy of your firearm when it gets super hot, or when it's right out of the case? It's a great idea to test both. Also take the time to see if the rounds cycles well in your firearm and with your magazines. Putting a little work in before you get to your match with regards to finding the right ammo and what works well for your firearms might make the difference in having a much better experience at your next match.
Visit Fiocchi Ammunition to make the right choices for your next 3-Gun match.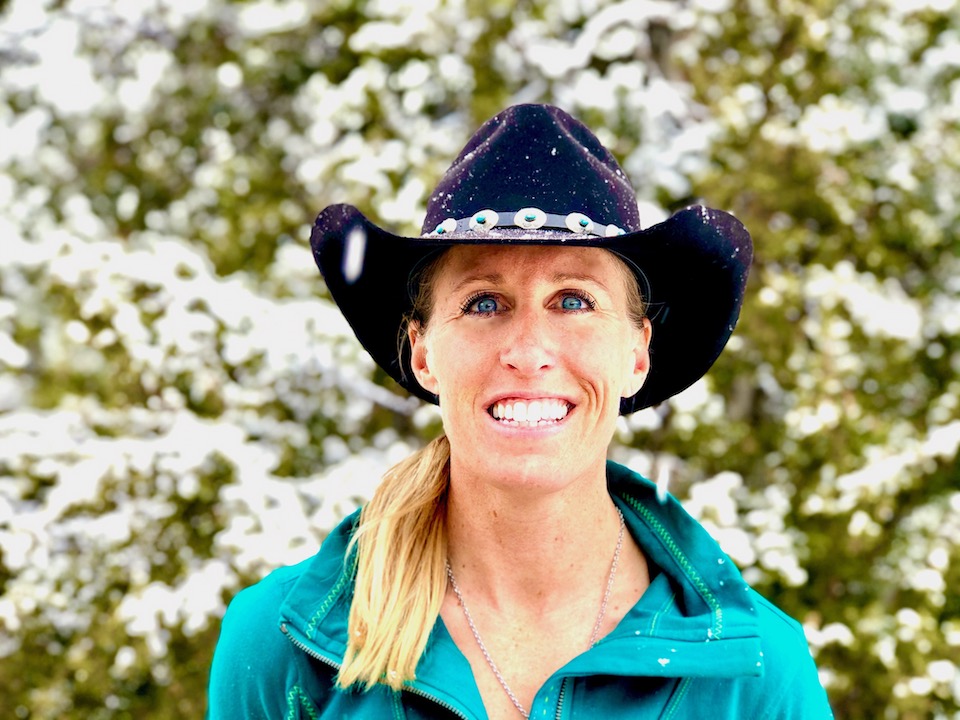 About Lanny Barnes
Lanny is a three-time Olympian in Biathlon as well as a National & World Champion in several shooting disciplines. She is currently teaching courses to military, law enforcement and competitive shooters on physiological and psychological aspects of shooting and is the director of Commercial Sales for HIVIZ Sights. Lanny & her twin sister spend much of their free time traveling around to schools, 4-H clubs, Boys & Girls Clubs, etc. talking to them about following their dreams, setting goals, and leading a healthy active lifestyle. Taking wounded vets and terminally ill kids on hunts through Freedom Hunters and OE4A is also one of Lanny's passions.
About Lanny Barnes

Lanny Barnes is a three-time Olympian in Biathlon, as well as a National & World Champion in several shooting disciplines. She is currently teaching courses to military, law enforcement and competitive shooters on physiological and psychological aspects of shooting and is the director of Commercial Sales for HIVIZ Sights. Lanny and her twin sister spend much of their free time traveling around to schools, 4-H clubs, Boys & Girls Clubs, etc., talking to them about following their dreams, setting goals, and leading a healthy active lifestyle. Taking wounded vets and terminally ill kids on hunts through Freedom Hunters and OE4A is also one of Lanny's passions. View all posts by Lanny Barnes →